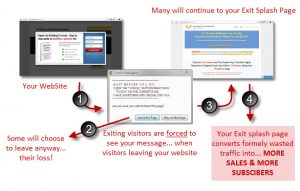 It is known that content marketing is probably the leading way to make a product or service visible to likely clients. Just becoming visible is not enough, in this case, the chosen process must indeed move forward. One of the main functions of content marketing is converting readers into consumers or constant viewers, depending on if the site is offering services or selling something.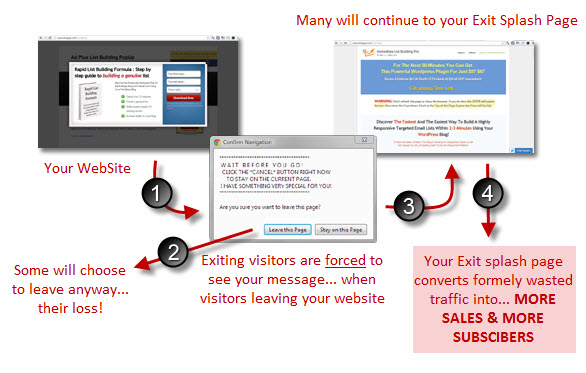 The key to drawing the viewer's attention is to think in advance. Think about what the reader might be looking for on your site. Make sure to put interesting topics on your site so the visitor will come back again and again. Aside from these interesting articles, it helps a lot if the reader sees new articles every now and again; these articles should be subject related and something that the reader may relate to.
The process does not simply stop there. Readers need to become subscribers, buyers, or followers. This calls for the need to add a second step wherein a simple reader will be per swayed to become a customer.
This is possible by using exit pop-up software. Exit pop-up software finished the job that content marketing has started.
From experience, we have learned that not every visitor to our site does what we want. Even if we have created the most enticing images, best use of words, give out the reward, and other various methods this still does not mean that the visitor will stay on the site. This is where exit popup software comes into play. Exit popup software has the ability to catch a visitor's email address even if they leave the site when not expected. Picreel has developed advanced technology so site owners can recover certain visitor's email addresses and an email campaign may begin. When an email campaign starts sales will increase, new visitors will be attracted, new subscribers will be attracted, and social media will be activated.
Exit popup software will not only increase profit but also it will generate more income.

A great webpage owner would be smart enough to stop themselves from spending a lot of money on retargeting visitors after the content marketing rather instead, invests in exit popup software and then simply wait for the money to build up.

You do not have to spend a lot of money to attracted visitors to your site. It just needs to be done the smart and right way. This software is probably the best way to do this and is definitely better than retargeting.
Do you want instant business growth?
Picreel customers get a 15-300% instant increase in inbound leads & conversions.