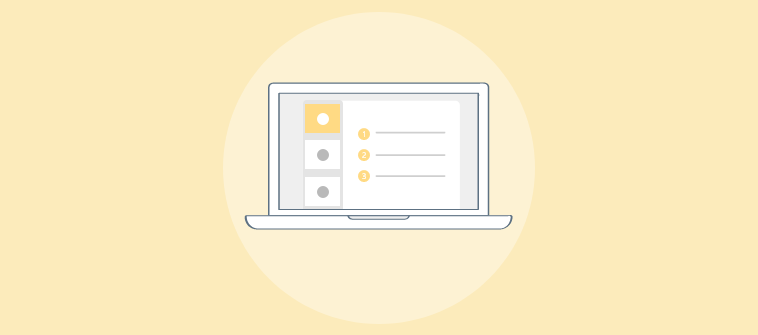 Popups can be extremely beneficial to some and really annoying to others. The opinions are divided on this one.
For some people, popups can be useful as they deliver promotional offers and discounts, which adds a lot of value to their purchases. Still, some also find it extremely annoying that popups hinder their browsing experience.
In short- popups are not for everybody.
However, this does not mean you cannot leverage popups to the best of there ability for better engagement and improved conversions.
In fact, most marketers choose to deploy different popups on their websites because the upsides significantly outweigh the downsides.
This blog will look at what popups are, why they are important, some effective popup qualities, and different types of popups.
Stay put!
What Is a Pop Up?
A popup is a window or overlay that automatically appears on the screen when a user is browsing the website. Popups are generally obtrusive in nature. They are primarily used to grab the users' attention in a way that they take desired actions like making a purchase or signing up for a newsletter.
Popups are added with a setup code which is inserted into the website's HTML and are created using a third-party popup builder such as Picreel.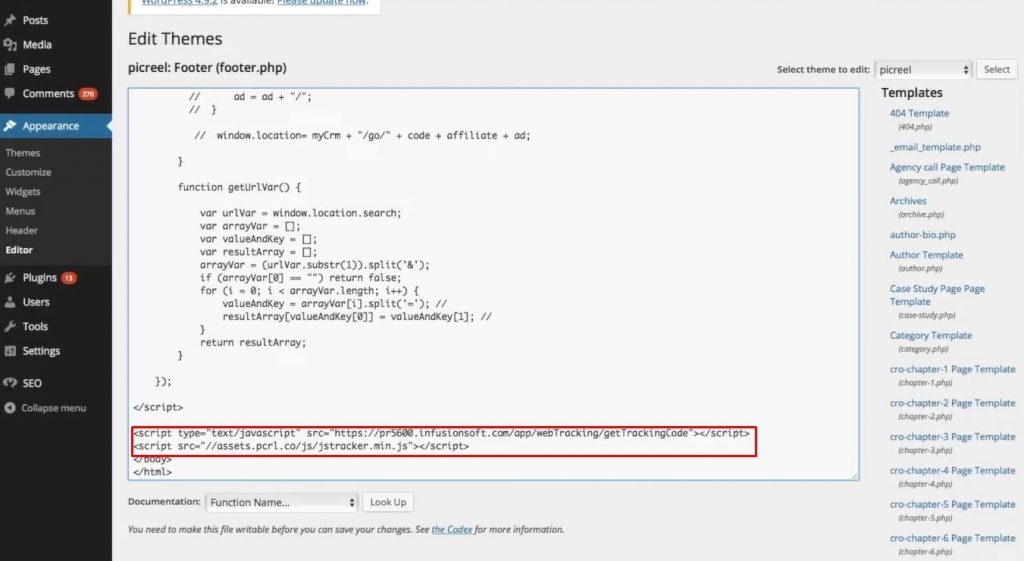 Popups are of different types, and they contain:
Coupons
Discount codes
Notifications
Countdown timers
Surveys
Spin-to-win
"Popup" Or "Pop-Up"?
Now we know what is a popup, but how do you spell it?
Even the word "popups" is controversial.
Some call it "popups," and others prefer to call it "pop-ups" or "pop ups." So what is it, then?
We'll clear the air for you:
Pop-up: It is used as an adjective and a noun to refer to a website popup.
Pop up: It is a verb describing the action of appearing suddenly.
Popup: Despite being grammatically incorrect, it is the most popular way of referring to a website popup as a whole.
Even though they are spelled differently, most people use all three for the same purpose and meaning, which is to refer to a website popup. We'll stick with "popups" throughout to avoid confusion.
Why Are Popups Important?
Popups can be obnoxious, we've already talked about that, but there is no denying that they have some serious benefits. Let's take a look at why popups are important:
1. They Help You Grow Your Email List
Collecting emails and growing your email list is probably the biggest benefit and reason why marketers deploy popups on their websites.
While your visitors are very unlikely to convert the very first time they visit your store, or even the second or the third time, collecting their email addresses will give you a direct line of communication with them.
You can use this to deliver your newsletters to your potential customers to always stay on top of their minds.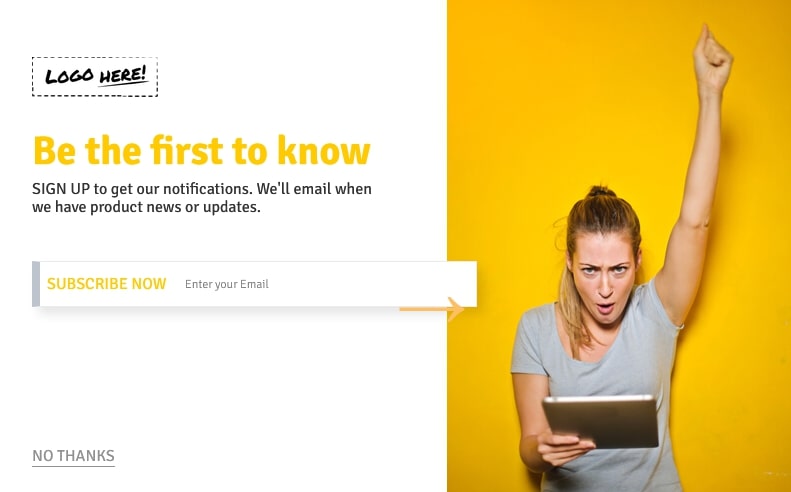 All you have to do is integrate your popup signup forms into your marketing mix process early on, and you will be sitting on a ton of customer data in no time.
2. They Reduce Bounce Rate
One thing about abandoning visitors is that they never tell you the reason why they are leaving, so you're always left guessing.
This is where website popups can help. Website popups can also be used as exit popups, which are great for reducing bounce rates.
You can not only offer attractive coupons or discounts to your leaving visitors to stop them but also deploy surveys in your popups to ask your visitors about the reason behind their abandonment.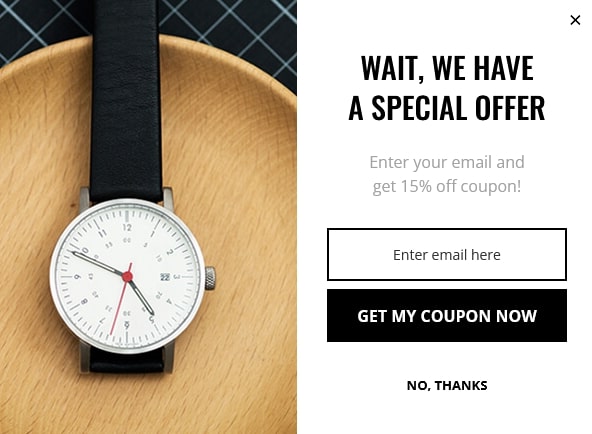 So, on the one hand, you'll be able to retain some visitors from the attractive offers, and on the other hand, your surveys will give you insights about the existing problems that you can fix to reduce your website's bounce rate in the long run.
All you have to do is get a popup builder tool like Picreel and select exit intent in the trigger options which will automatically display popups to the leaving visitors.
Watch: Website & Exit Popups: What It Is & How to Get Started Quickly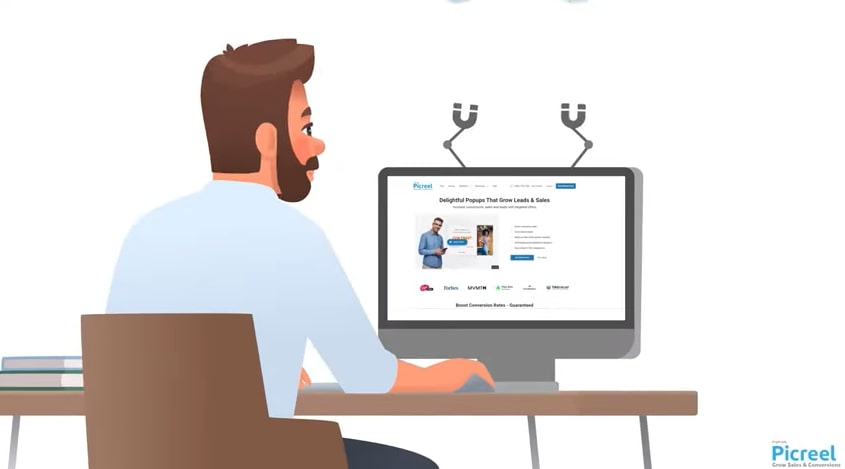 3. They Promote Specific Content
You can design website popups to show any type of content that marketers decide, which presents a great opportunity for promoting specific content that can attract more visitors.
Want to grow your contact list and make your customers happy simultaneously? Promote coupons and discount codes in exchange for email signups.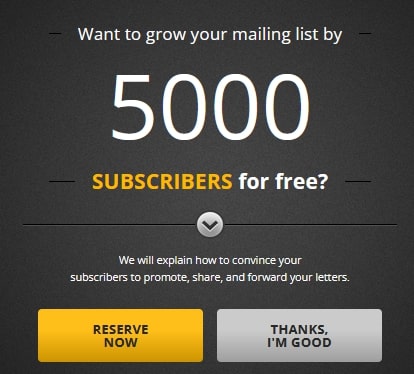 But that is not where your promotions should end.
You can also promote contests and giveaways through your popups, as they will generate a lot of engagement, and if you pair them with email and phone number fields, you can easily build a substantial email and SMS list.
Also, you don't have to go overboard with your promotions. You can also promote something as simple as a free ebook, and visitors would still be excited to have it.
Let your imagination and creativity flow.
Read More – 13 Best Online Giveaway Tools To Get New Leads FAST
4. They Help in Lead Capture
Gathering leads arguably one of the most popular use cases of website popups.
Many marketers deploy lead capture forms on their websites to gather visitors' contact information and use that information for further marketing purposes.
However, they go a step further.
Apart from traditional lead capture techniques, marketers hide these forms to be triggered by clicking on specific elements of the website, like a CTA or an image.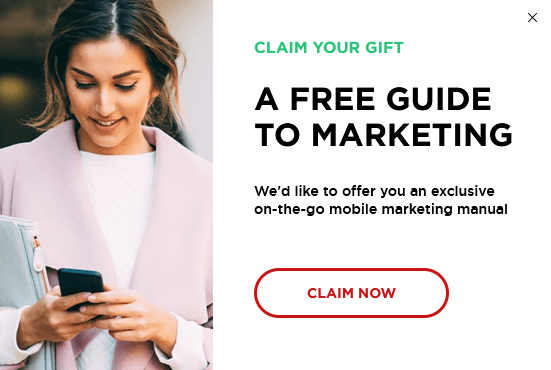 This eliminates the chances of frustrating your visitors and segregates your leads to only those who would be interested in your products and services.
Apart from that, you also get an opportunity to promote your lead magnets by attaching your forms with something that you can offer for free. These might include:
Ebooks
Courses
Templates
Guides
Videos
Popups: Pros and Cons
At this point, you might think that if popups are so annoying and bad, there's no point talking about the pros in the first place.
But that is not the case because popups are often misinterpreted, as most websites do not consider user experience before deploying popups and end up ruining the experience for all users. In fact, when deployed correctly, popups can greatly improve user experience.
Also, there are a number of pros and cons of popups; let's take a look at them:
Pros:
Popups get the point across
Popups are loud and proud, and based on the way they are built; it is very hard to miss them. This is why you can integrate your popups with any type of message and be sure that your audience will get it.
They help in capturing data
Popups are not just for delivering coupons and discount codes. You can embed surveys in your popups and easily collect data from your audience. You can even gather your users' contact information by integrating relevant fields into them.
They help convert more website visitors
You can also deploy popups based on exit intent, where they automatically detect when a user is about to leave the website, and then they show personalized offers to keep them at bay. This extremely effective strategy has proven to be successful every time.
They help share information about errors and notifications
You can also use popups to relay information to your visitors about potential bugs and errors and deliver notifications as well. Simply design your popups around the information you want to deliver and time them for whenever users enter your website or trigger them based on certain events, and the popups will do the rest.
Cons:
The reputation they hold is quite bad
At this point, we're not aliens to the fact that popups hold a bad reputation. This is why they create a holo perception amongst the visitors where they automatically consider the popup bad as soon as they see it before even considering the value it may add.
They are not safe from ad blockers
One very big disadvantage of popups is that many ad blockers tend to block the script that deploys popups on the website, and there is no way around it. A ton of people use ad blockers, and there's not much you can do about that.
What Are Some Effective Popup Qualities?
You cannot simply deploy a popup just for the sake of it. You need to take into account plenty of things to make sure that your popup will stick and perform the way you intended.
Here are some pointers for you to take into consideration if you want your popups to be effective:
Have a beautiful and well-optimized design
It should be easy to create and add to the website
Show popups based on the right display and targeting rules
Have a clear and distinct call to action button
Include a clear close (X) button
It should not slow down the page
Read More – How to Effectively Improve Conversions Using Exit Popups
Examples of Different Popup Types
There are plenty of different popup types, and marketers deploy them based on their use cases and the goal they are trying to achieve. Let's look at some of the most popular types of popups and how companies are deploying them in the real world.
1. Get Started Popups- Picreel
These popups are specifically designed in a way that they give visitors a basic understanding of the product and what the product does by allowing them to get started on a small scale for a limited time. These popups work extremely well for SaaS products as people don't have to pay anything to try out the tools for themselves.
Picreel presents one of the best examples in this case as they allow users to get started for free so that users can get familiar with the tool before committing to a purchase.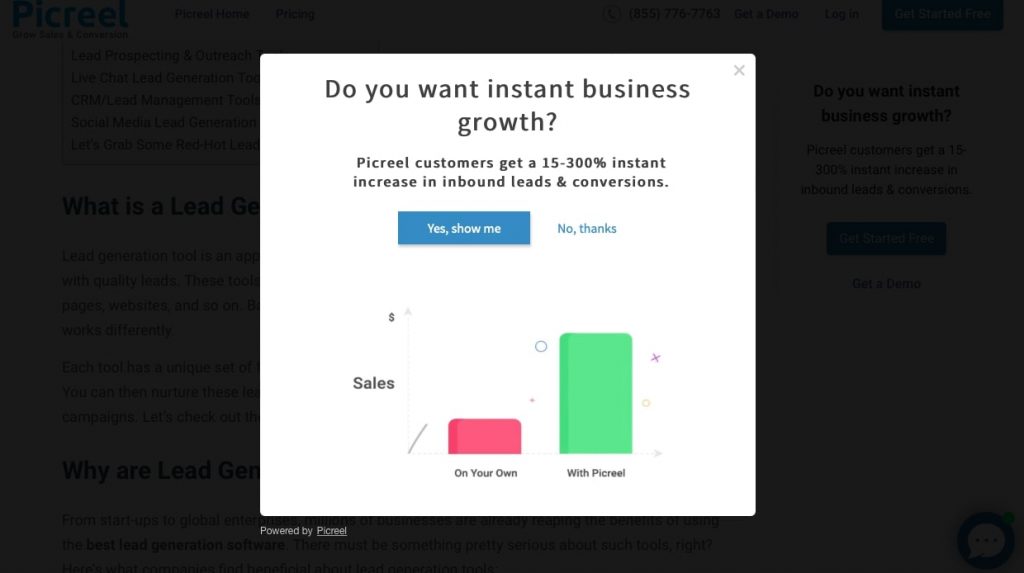 The popup is also quite simple and effective as it starts with a simple question about business growth and shows the increase in sales with an attractive graph indicating how users can increase their inbound leads and conversions using Picreel.
People love receiving discounts and offers for completely free, which is why these popups are some of the most effective in improving engagement and generating sales. Offering discounts and offers from time to time is a great way of re-engaging visitors and retaining them for a longer time.
Norwegian Cruise Line does exactly this, but instead of simply offering a discount code, they upsell their existing service by adding a ton of paid options for completely free.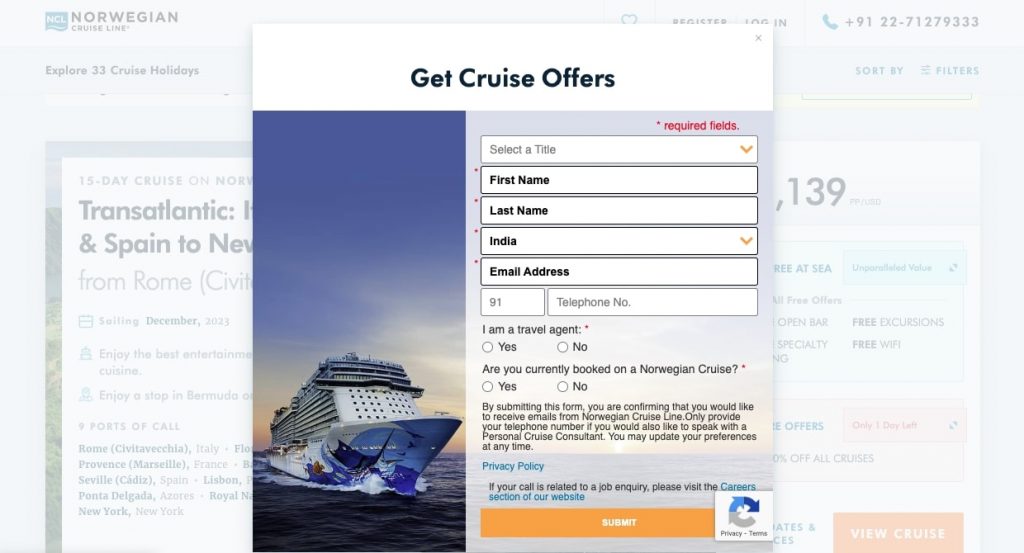 All visitors have to do is enter their contact information, and most of them normally do because the offers from NCL are irresistible, and one cannot simply ignore the opportunity to get them for free.
3. Newsletter Popup- HEYMAEVE
Newsletter popups are also extremely common, and you will see them all over the internet because these popups help brands build extensive mailing lists without investing too much time or money. Also, subscribing to the newsletter has a lot of upsides as users can get regular offers, discounts, announcements, and much more, which increases sales potential for the business.
HEYMAEVE also deploys an unobtrusive exit popup on the right side of the screen, asking users to sign up for their newsletter in exchange for a 10% discount on their first purchase. This is a great way of capturing new visitors and building an email list for sending newsletters.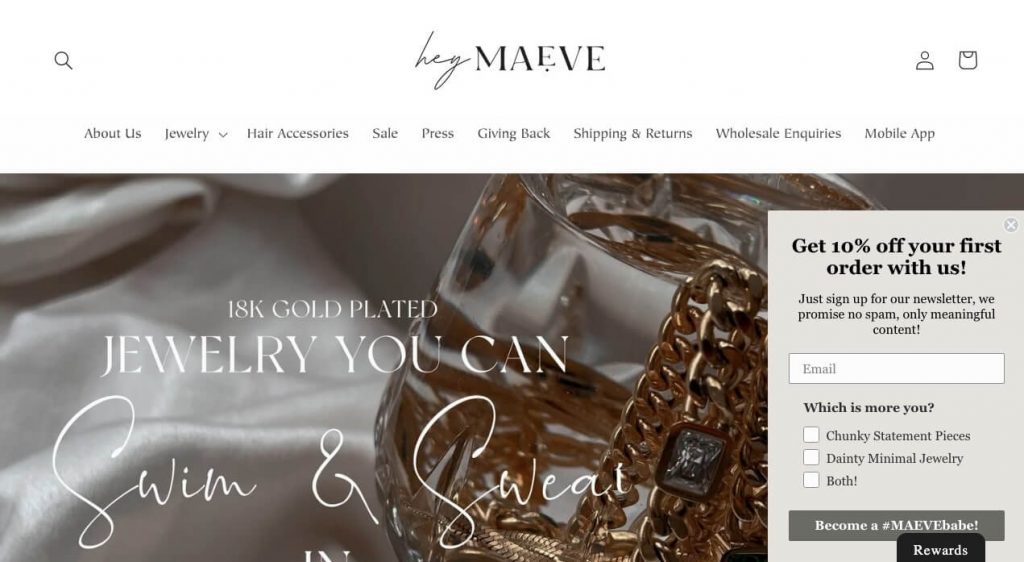 4. Online Contest Popup- JewelScent
Online contest popups are some of the most engaging popups out there as they encourage visitors to be a part of the brand's online contest to win attractive gifts and prizes. This helps companies improve engagement, grow their contact list, and also gather warm leads.
JewelScent offers a traditional yet very attractive scratch-and-win contest that users can enter and try their luck by simply entering their email addresses.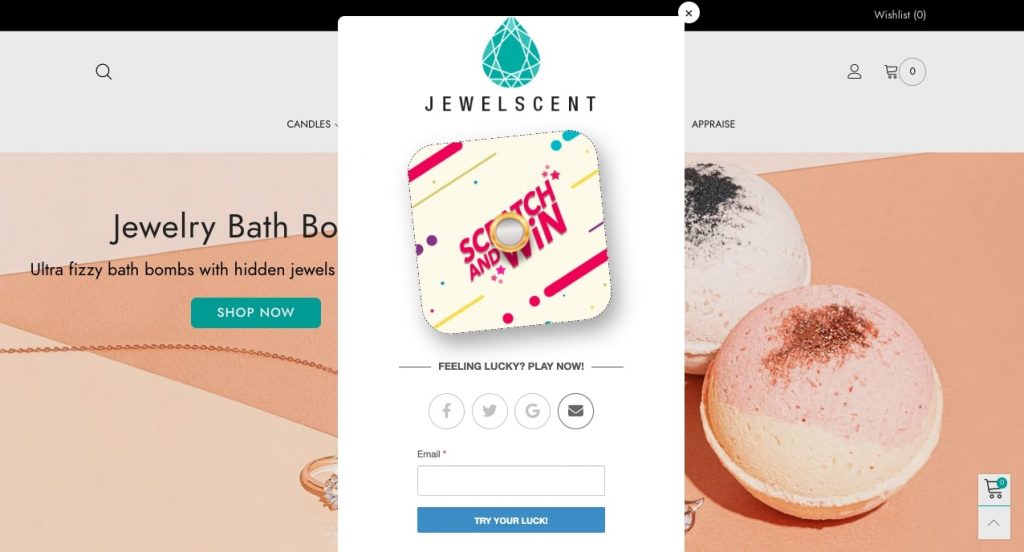 The popup has all the vibrant colors and easily gets the user's attention. Also, the company gets to build a huge mailing list in exchange which is always an upside.
Read More – 36 Types of Website Popups to Use in 2022 (the Ultimate Guide)
How to Create a Popup Subscription Form With Picreel
If you are building a popup, you would require a popup builder tool, and building a popup with Picreel is as easy as it gets. Let's take a look at how to do so:
Step 1- Create a popup campaign
Once you log in to your Picreel account, select "Campaigns" on the left side of the screen from your dashboard and click "Create a campaign" in the middle of the screen.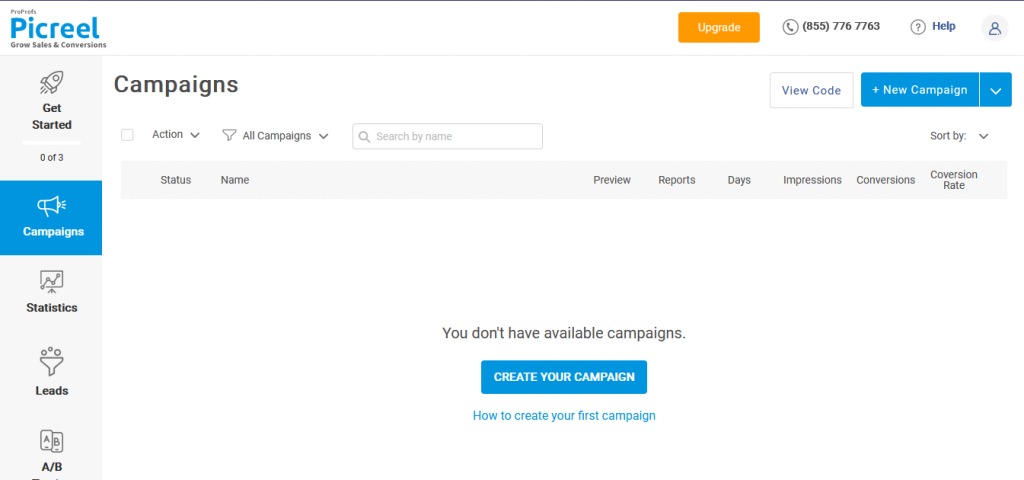 Step 2- Choose a popup design
Once you create a new campaign, you will be taken to the next screen, where you will have to select a popup design. There are over 100 different built-in popup templates available for you to choose from, and you can even create a new popup campaign from scratch.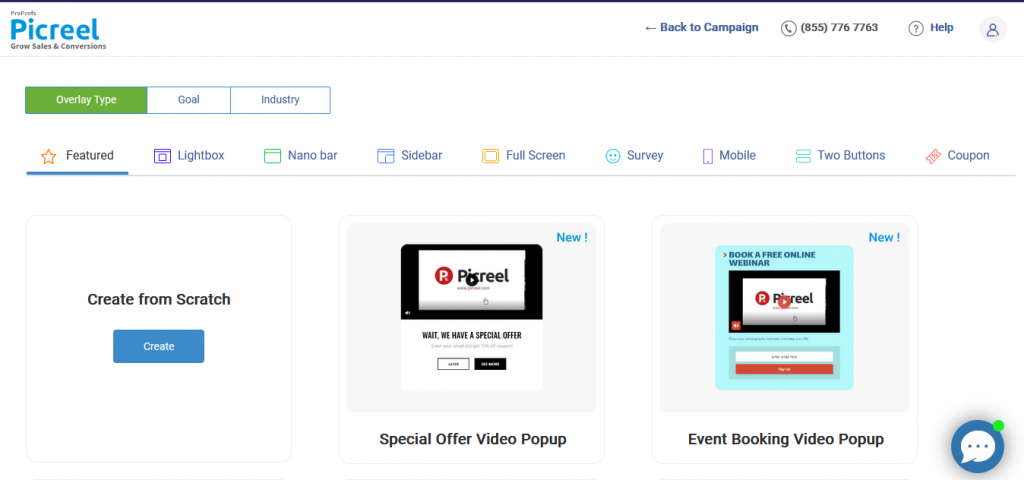 Step 3- Customize the design
Once you have chosen the type of popup you want to deploy, you can customize everything about that popup however you want. The things you can customize in your popup include:
Design
Animation and placement settings
Fonts
Banner settings
Personalizations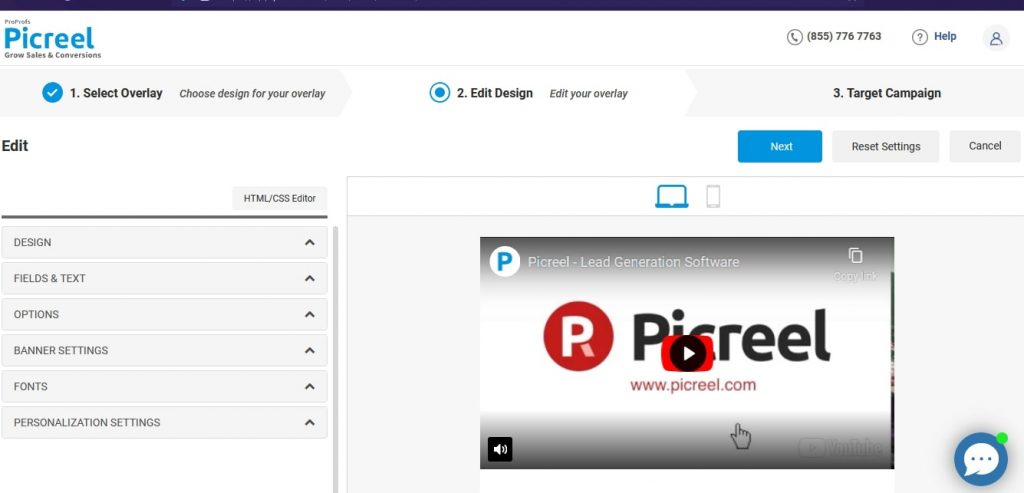 Once done, click "Next" to proceed.
Step 4- Customize targeting and trigger options
Here, you can select the type of audience you want to display your popups too. You can start by selecting the target website and applying your popup to the whole website or selecting specific pages by entering their respective URLs.

Once you do that, you can move to the scheduling options and select when you want to display your popups by customizing the time frame. Next, you can select your triggers, which can include time spent on a page, scroll distance, and element-based triggers.

Apart from that, there are targeting options as well that include location-based, device-based, cookie-based, and much more.
Watch: How to Create Popup Ads with Picreel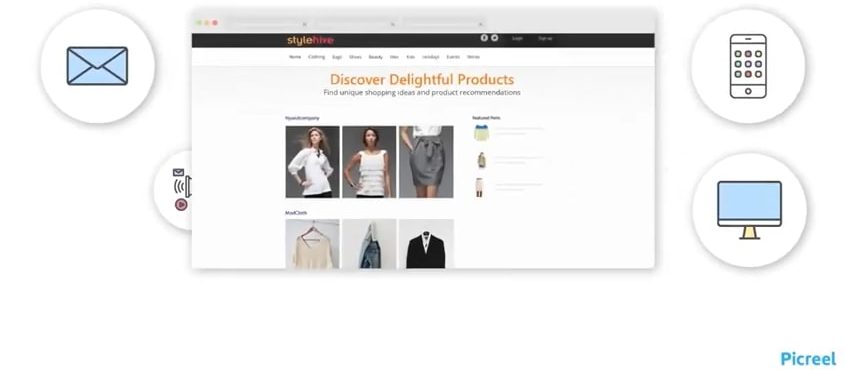 Popups- Everything You Need to Know About Them
Popups are a powerful marketing tool that can help you interact with your visitors, drive traffic to your website, generate engagement, get email subscribers and improve sales.
Even with all of these upsides, the opinions on popups will probably always stay divided. Some will hate them, and some will love them.
The key here is to know when and what type of popup to deploy and then put your best effort into designing a great popup so that you can improve customer experience.
Tools like Picreel fit perfectly in such circumstances. It can help you instantly create beautiful-looking popups with the help of built-in templates, which you can use to target the right visitors at the right time and improve user experience.
Do you want instant 300% growth?
Picreel popups can get YOUR website 300% instant sales growth. See Case Studies.