Exclusive discount & coupons
Display discount coupons with beautiful popups as customers always love to grab a bargain.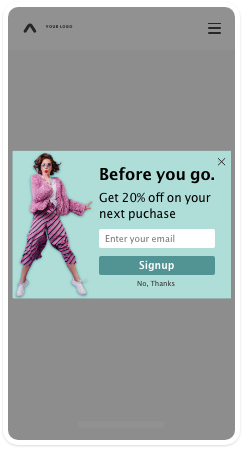 Free shipping
A simple distraction that can easily grab visitors' attention. Nudge visitors with this incentive when they're about to leave their cart.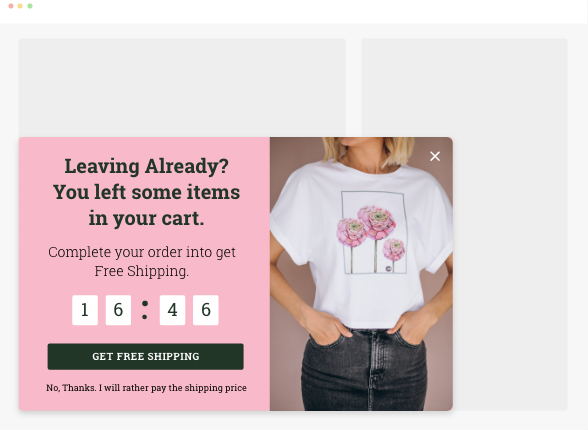 Newsletter signups for special deals
Offering discount coupons, free special guides, etc. leads visitors to subscribe to your newsletter.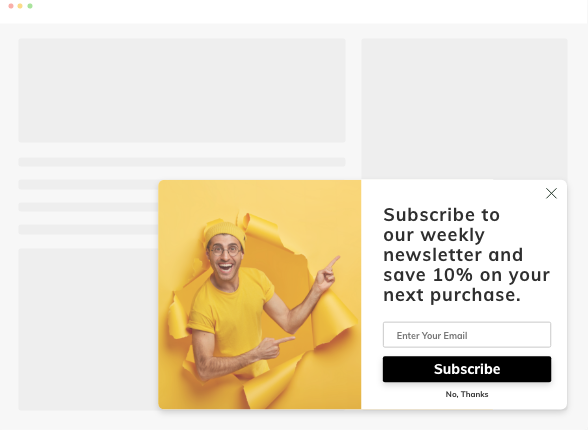 Create urgency with limited availability
Use striking visuals to display the limited availability of products & offers, and sell your surplus stock.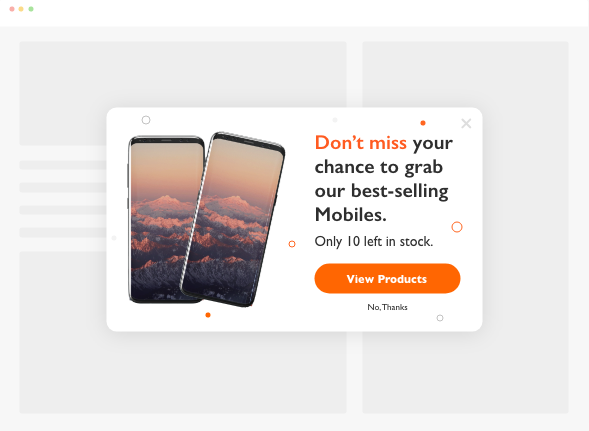 Gifts & giveaways
Offering freebies is a great promotion to make your brand memorable and increase awareness.