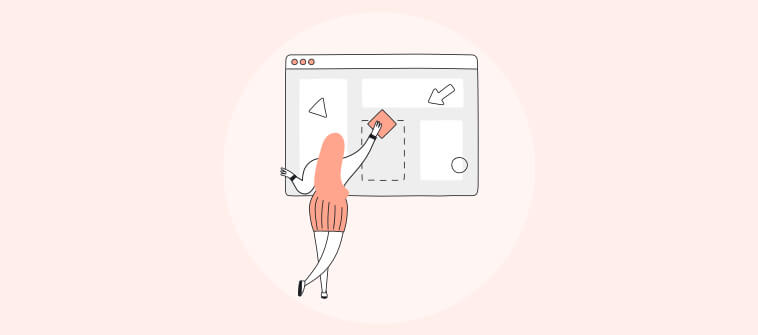 How many times have you come across a video popup on websites?
Quite a few times, we're guessing.
That's because video popups have gained much traction in the past few years because of how effectively they convert visitors.
To give you a perspective, 78% of the people have been convinced to buy or subscribe to software or an app because of persuasive videos popup on websites.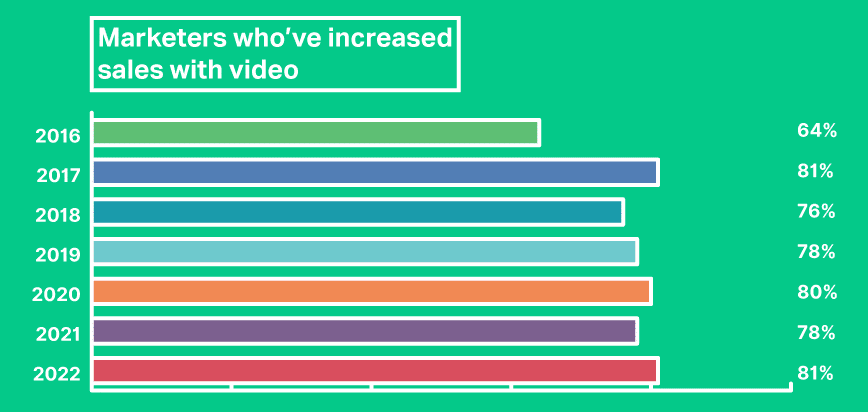 Image Source: Wyzowl
But that's not all because video popups also help in:
Introducing the brand to new entrants
Promoting new and existing products
Increasing sales and revenue
In this article, we will cover some of the most effective tips and ideas you can use to create amazing video popups.
Sit tight!
What Is a Video Popup?
A video popup is a website plugin that allows you to embed video popups on your website. These videos can be played on the website itself as an overlay in the form of a popup without leaving the website.
Video popups are a great way of introducing products and services to your visitors as they are much more detailed, and the visualization helps viewers not only process the information better but retain it for longer periods.
On top of that, video popups are extremely engaging and compel viewers to watch them, which also counts as the amount of time spent on the website, effectively reducing the bounce rate.
Tips for Creating Engaging Video Popups
Your video popups are only as good as the process you follow to create them. So let's look at some of the best tips and practices for creating great-looking video popups that work.
Set Triggers That Work
When you embed your video popups on your website, they don't just automatically play to your visitors.
There must be set triggers that initiate the video to your visitors as soon as they interact with your trigger.
The most popular triggers for video popups are texts and images. Images are the #1.
Images are the most attractive piece of your website. To make them more functional, you can embed your videos into those images and use the same images as thumbnails to double down on their functionality.
Images entice the audience, and videos make a great addition to those enticing images, which can help you push your audience further in your sales funnel.
Tools like Picreel can help you create a diverse range of triggers where you can not only pick triggers based on time but also pick specific elements like images by simply entering the CSS that will trigger your video popups.

Also, one thing to note is that your audience should be able to differentiate between stand-alone images and images that have videos embedded in them.
For that, you can add a play button on top of your images to indicate that the image is further interactable and stimulate your audience to click on them.
Mind the Screen Ratio
Not all screen sizes are the same; it's obvious. If the screen sizes aren't the same, neither are the screen ratio and the screen resolution.
In fact, almost 10% of the population have a screen resolution of 1920×1080, meaning that almost 10% of the screen users look at a full HD (FHD) screen.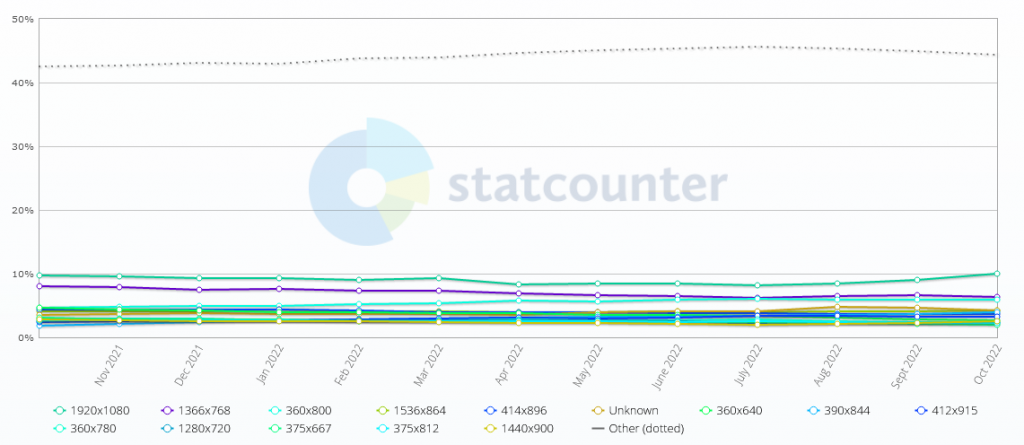 Image Source: Statcounter
When this is the case, the best practice is to ensure that you keep the most popular resolution as your standard for the video popups. By doing this, you allow a majority of screen users to view the video in standard and perfect resolution.
In addition, you even allow the video to resize when playing on a smaller screen which is much better than allowing it to be upscale on larger screens due to the smaller resolution of the video.
For the size of the video popup, it is best to have it cover 50% of the screen because it will give you ample framing to play the content of the video in the original resolution.
Larger sizes will become too intrusive, and smaller sizes can make it hard for people to interact with and understand the content.
For instance, for a screen size of 1920×1080, your video popup should be sized around 960×540.
Don't Forget an Explainer Video
Explainer videos are great. They help your customers understand how your product works, how they can use it, and what problems they can solve with it.
Explainer videos help you justify the purchase of your products in a lot more detail, which is simply not possible from a landing page or product description.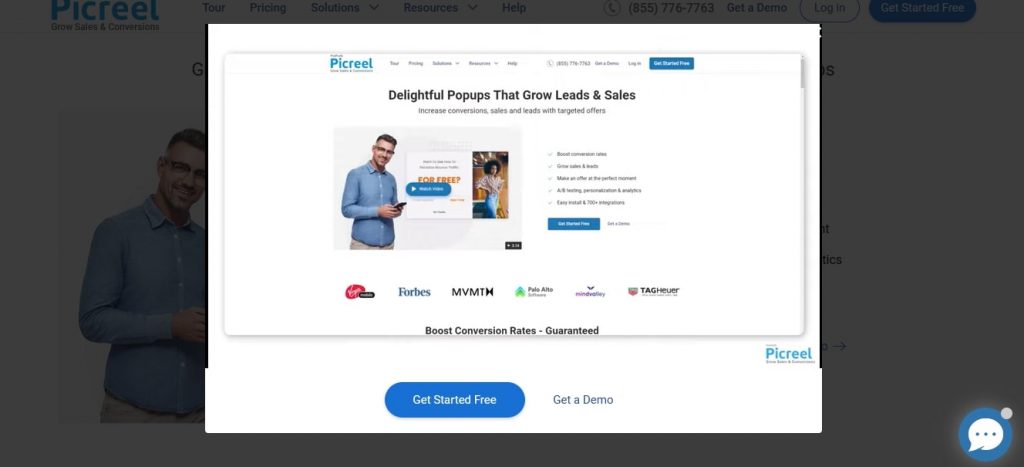 At the same time, it is much easier for the viewers to comprehend the product by watching it in action instead of just reading about it in plain text.
On top of that, some of your viewers might not even know they needed an explainer video until they come across it and keep watching it.
It's always an upside.
Do Not Auto-Embed
Popular website builders like Wix and WordPress make it extremely easy to build a website with a simple drag-and-drop builder without writing a single line of code.
These builders also have an auto-embed function where you can simply paste the URL of the video, and the link will turn into a dedicated video popup on the destination page. The player comes with a basic play and pause button, nothing fancy.
However, suppose the viewers want to interact further with the player and adjust the volume of the video. In that case, they will have to click on the video, which will take them to the original location of the video. Now, this is great for the original source of the video but bad for your website because you are essentially making your viewers bounce for the complete video experience.
For this, you can install a third-party plugin like AYS Pro to override the auto-embed function or simply use a popup builder tool like Picreel that gives you all the fine control of your popups.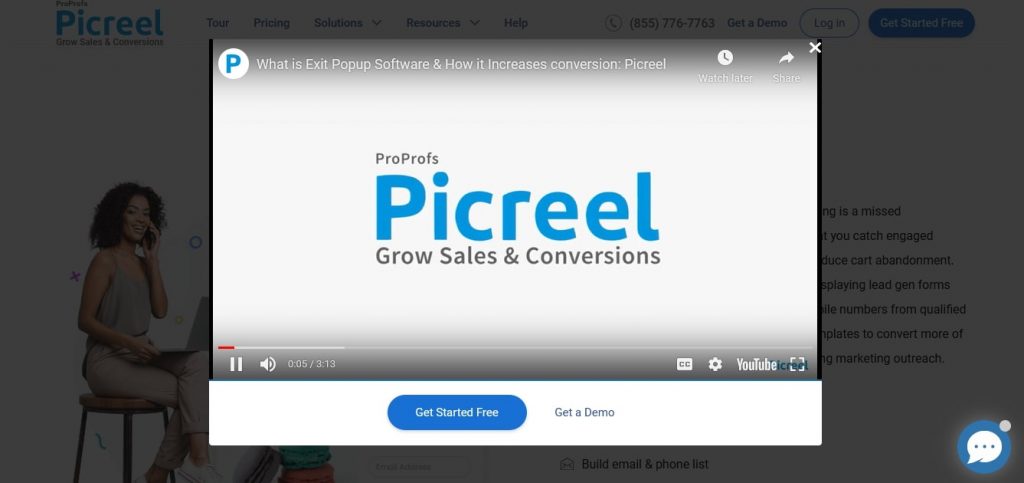 Plugins will allow you to create video popups with complete control functions, and your viewers will be able to adjust all the settings right from your page, staying on your website and improving engagement.
Also, most video popup plugins are free, so you might as well try as many as possible until you find the right one.
Give Your Visitors Some Control
When we talk about giving your visitors some control, we're talking about giving them the liberty to choose when they want to see the video and when they don't want to.
One such control that is often overlooked in this case is the X button that websites hide to ensure that people stay and watch the video without being able to leave.
It sounds like a great strategy to improve the time spent on the website, but it negatively impacts customer experience, and annoyed customers are very less likely to come back for repeat business.
Remember, the idea is to improve customer retention and conversions, and hiding the X will not help the cause.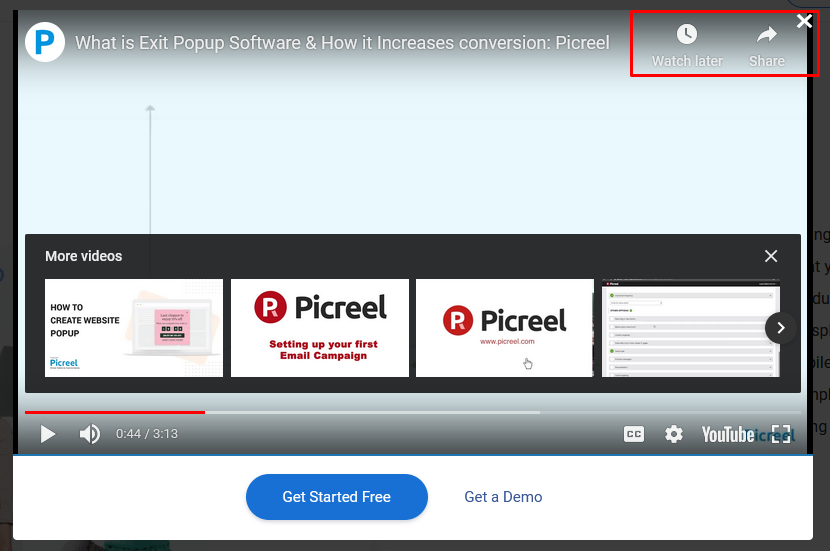 The thing about popups is that they appear suddenly on the screen, and visitors might panic or get irritated by the obstruction. The most basic functionality you can give to your visitors at this point is the ability to close the popup whenever they want.
Popup overlays are tricky territory, so make sure you don't step in the wrong direction.
Adding a simple X button to your overlays lets your visitors feel they have a sense of control and are not just being guided by the website against their will. This will help visitors feel that they are not trapped or cornered, and they will freely interact and engage with your website.
Read More - 10 Conversion Rate Optimization Strategies to Boost Conversions
Pick an Appropriate Hosting Platform
Videos popups don't natively host videos. It would be great if they did, but that's not how it works.
Instead, you would need a separate hosting platform to upload your videos and share them on your website through popups.
With over 2 billion monthly active users, YouTube is by far the most popular platform for hosting videos. Not just that, but YouTube servers cover almost every corner of the world, giving this platform great reliability and speed.
However, it's not all good though. For instance, you cannot control the ads that run on YouTube, and they might be completely unrelated to the product you're selling. Apart from that, when a video ends on YouTube, it gives more suggestions automatically, which might also distract the visitors and cause them to leave.
For this, you can use Vimeo for hosting your videos, as it provides an amazing visual advantage over YouTube. It also doesn't show any ads, which eliminates distractions.
Apart from that, if you are keen on statistics, there are platforms like Wisita that will give out some very useful statistics about your viewers to help you guide your marketing efforts.
Use the Lightbox Effect
The lightbox effect is very popular amongst marketers.
What it does is that it darkens the background around the popup so that the visitors put their focus entirely on the popup and nothing else during that time.
Here, the video popup becomes a floating video player, but it also gives visitors a perception that they can navigate through the site while the popup is in place, giving more flexibility to the viewers.
It's a great addition for people looking to multitask while watching the video; some might also consider this a great feature.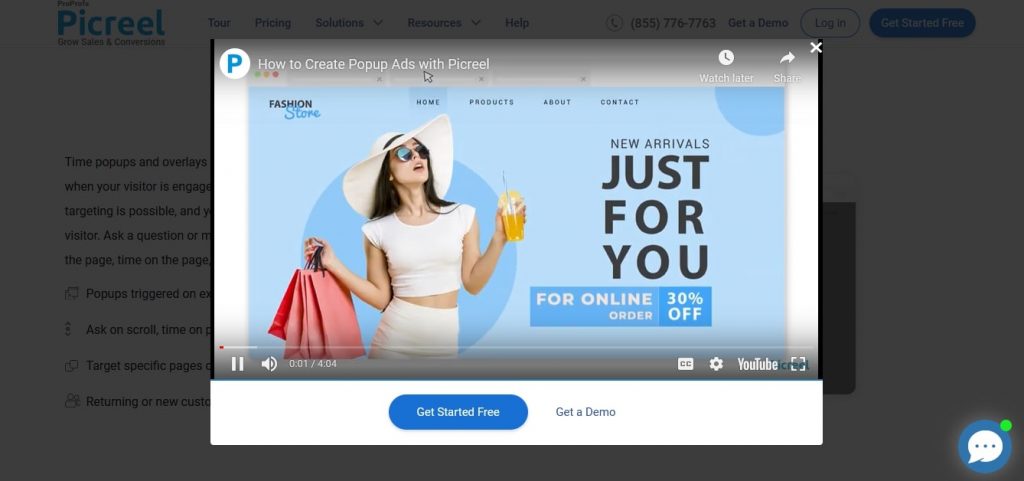 Plus, when a popup covers half your screen, you don't want to block the remaining half of the screen because it might annoy the people due to the lack of control they get while engaging with the video popup.
This is where the lightbox effect can save the day. It will help you give your popups proper framing and also provide a clear line of sight to your video popup.
With that, we are done with some of the best practices and tips for creating popup videos. Now, let's look at how you can create these popups using Picreel.
How to Create Video Popups Using Picreel
Creating a video popup with Picreelis as simple as it gets. Let's look at how to make a pop-up video.
Step 1- Create a Popup Campaign
Once you are logged in and on your Dashboard, select "Campaigns" on the left side of your screen and click "Create your campaign" in the middle of the screen or "Add campaign" in the top right corner.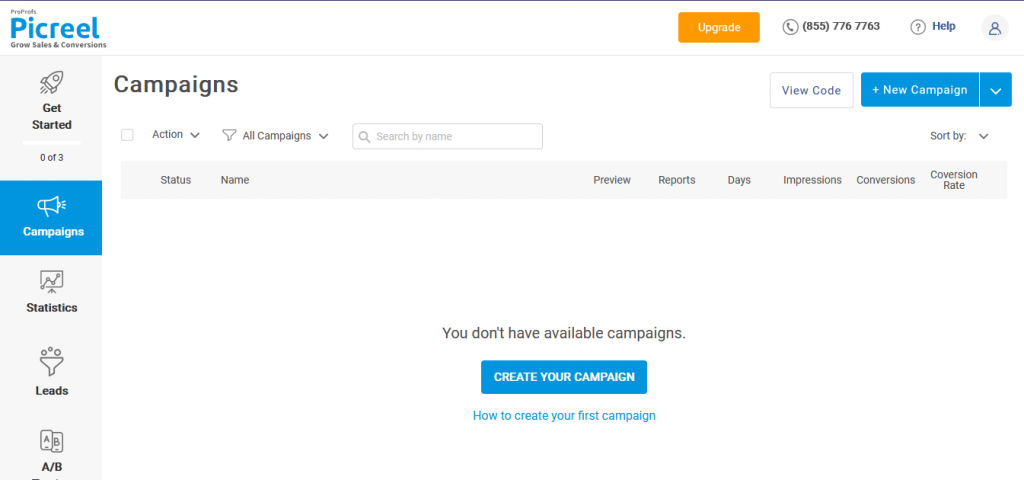 Step 2- Choose a Design for Your Popup
The next step is to pick a design for your video popups. You can either select from 100+ built-in popup templates or create a design from scratch. Plenty of video popup templates are available that you can customize as per your requirements.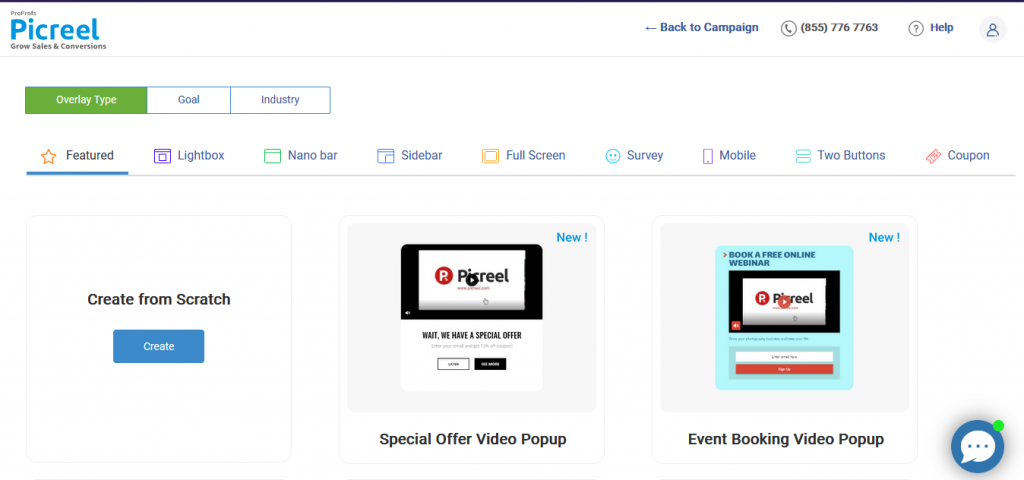 Step 3- Customize Your Popup
Once you have selected the design that you want to use, you can customize it from top to bottom. Insert the video URL in the "Fields and Text" menu of the video that you want to display in your popup. Apart from that, you can also customize the following:
Design
Animation and placement options
Banner settings
Fonts
Personalization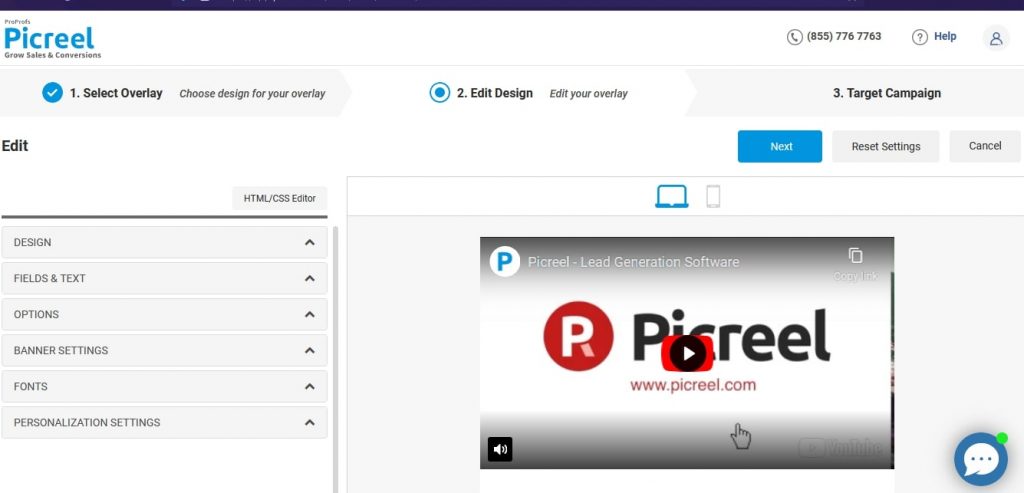 Once you are done with the design, click "Next" to go to the next menu.
Step 4- Customize Campaign Targeting
Now it's time to target the audience for your popup video campaign. You can start by entering the URL of your website and choosing if you want to target the entire website or specific subdomains.

Once you do that, you can select the timeframe of your popups when you want them to be displayed under the scheduling option. Next, you can also select the triggers for displaying your popups, including time-based and element-based triggers that you can pick through the CSS setting.

Apart from that, there are plenty of other targeting options as well, including location-based targeting, cookie-based targeting, new or returning visitors, and much more.
Design Video Popups That Hit the Mark
More and more customers are engaging with video content, and video popups are arguably the best way to leverage that popularity.
When done right, popup videos can help you further your visitors into the sales funnel and eventually convert them. You must keep your target audience in mind and use the right popup builder tool.
Tools like Picreel can help you create engaging video popups instantly and easily convert more visitors. Get started for free and design as per your needs.
Do you want instant 300% growth?
Picreel popups can get YOUR website 300% instant sales growth. See Case Studies.