Free Shipping
A simple distraction that can easily grab visitors' attention. Ask visitors' mobile numbers in return for free shipping on their next order.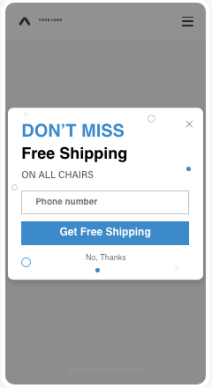 Gifts & Giveaways
Offer freebies and host giveaways on your website and get visitors' details in exchange for their participation.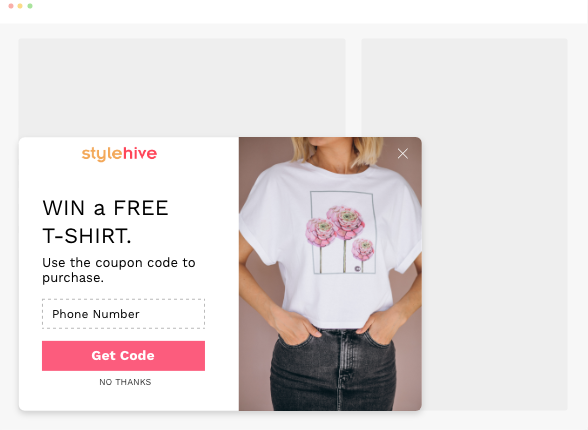 Discounts & Coupons
Display beautiful popups to offer discount coupons as customers always love to grab a bargain by entering their phone number.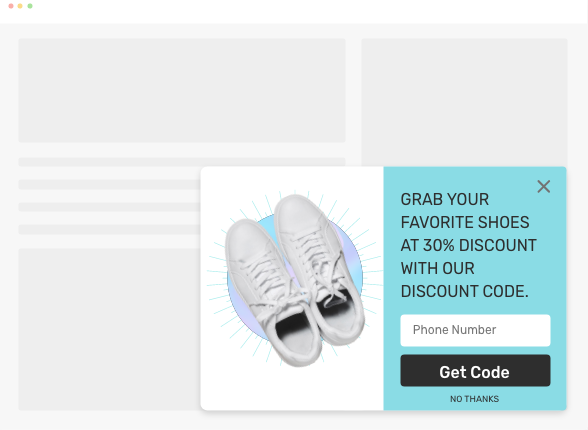 Request Callback
Offer a callback asking for visitors' details to provide them custom quotes or resolve their queries.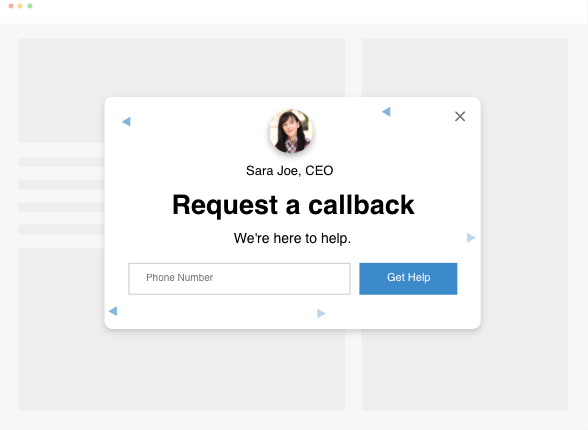 E-book & Guides
Display premium e-book and guides according to visitors' interests and offer them for free in return for their mobile number.