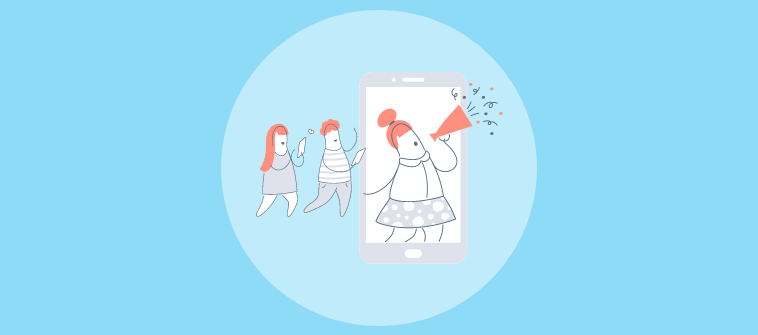 The revenue for user acquisition won't yield significant business value if visitors aren't finding your content engaging enough. Without user engagement, businesses simply can't achieve the growth they expect.
So, if you are looking to increase user engagement, then you need to ask yourself some basic questions from the customers' perspective.
Why are you visiting the website in the first place?

Have you found what you are looking for on the website?

Was it easy or difficult to navigate through to find what you were looking for?

What are the reasons behind coming back again to the website?
If you have delightful responses to these questions, then you have got the basic clearance on user engagement. After this, it is all about implementing certain strategies in place to deliver a great user experience by understanding the needs of your users.
But, before we dive deeper into various ways to boost user engagement, let's first get a basic understanding of user engagement and why it's important.
What Is User Engagement
In very simple terms, user engagement is when site visitors like your content enough to stick around, navigate, explore, and convert. The most important thing about user engagement is that when users like your products/services, they remain actively engaged with your brand for a significant period of time.
So, the time for which users engage with your content and the ways in which they engage with your products/services contribute to user engagement. Let us now check out why it is important to analyze and improve user engagement.
Why Is User Engagement Important?
The measurement and in-depth analysis of user engagement are profitable for businesses in different ways. Here are some of the reasons.
Reduce customer churn rate


An increased user engagement means customers are finding immense value in utilizing your products and services. The features that you are offering are really making a difference and adding value to their lives. That contributes to an increase in engagement, reducing the overall churn rate.

Deliver delightful customer & product experiences


This experience refers to the customer journeys that take place on the website and within the product. From delightfully pushing shoppers down the conversion funnel to making them a part of your feedback module, every single detail matters while analyzing & improving user engagement.

Increase brand loyalty


When you work on increasing user engagement by making your content, product features, and other elements better, users are more likely to turn to your brand. This helps in establishing a personal connection with your products/services. This increased engagement turns users into loyal customers.

Track user behavior


While measuring user engagement, you learn a lot about user behavior such as the products they explore, time spent on the page, features used, and more. A detailed analysis of this data helps your marketing and product team understand users' needs and expectations, which helps deliver a better user experience.
So, these are indeed more than enough reasons for you to take this marketing metric seriously. Let us now check out the types of user engagement.
Types of User Engagement
When it comes to users interacting with your brand, there are different types of engagement that happen. Here are some of the important ones.
Active Engagement


An active engagement means users are actively engaging with your content on different channels such as blog pages, forms, email surveys, social media, and more. They participate in your feedback surveys, react to your content, interact with chatbots, make suggestions about products/services from time to time, and engage the maximum number of times. Such engagement is best to create a loyal customer base.

Emotional Engagement


There are often emotions associated with owning a product, using a service, or interacting with support staff, and these are all the pillars of a successful brand. Customers who are emotionally attached to a brand are likely to give them good ratings/reviews, complain less, and buy more. Such emotional engagement can't be measured but can be improved and that surely helps in gaining long-term loyalty.

Social Engagement
If users really love the experience you are delivering, then they are likely to share it on social media channels. This influences their friends and followers to seek out the same experiences with your brand. Whenever the users hit that Share widget on your site while reading a blog, browsing a product, or going through your social pages, that's social engagement.
Rational Engagement


Rational engagement is when your customers take part in communities to discuss your product/service in detail. Many users also engage in co-creation to get their own customized products and personalized services. Such high involvement helps users to learn more about your values and ethics.
So, these are the four main types of user engagement on which marketers need to work. Let us now get back to our original question – how to increase user engagement!
Top 9 Ways to Increase User Engagement in 2023
Now that we know the importance of user engagement and the types that you need to work on, the path ahead is not much difficult. However, it is easier said than done. You must have some strategies in place to boost engagement. But, if you are looking for some modern and proven tactics to increase user engagement on a website or app, we have put together some of the best ways to do so. When implemented correctly, businesses can improve engagement and conversions by 15-300%. So, let's dive right in.
#1 – Use Popup Software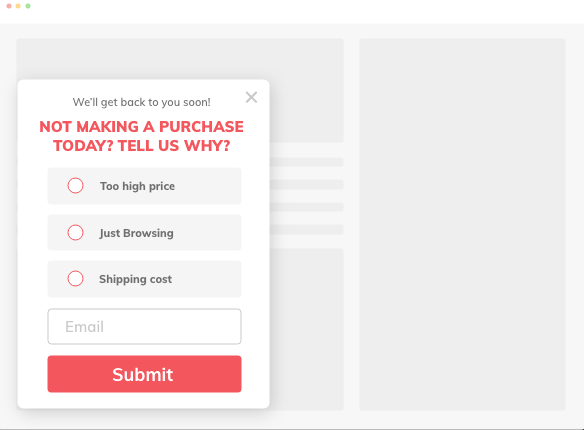 Using a popup tool such as Picreel popup builder, OptinMonster, or Sleeknote is a great way to boost engagement. Popups and overlays help you display targeted on-site messages and offers to visitors. With the right content at the right time, you can definitely provide a delightful experience to visitors.
Implement exit popups and exit surveys

on your website to stop visitors from leaving. Ask them the reason behind their departure to understand their needs and to capture feedback for improvement.

Use targeting options smartly

to display relevant and personalized messages plus offers to customers. For example, show different offers to returning customers and welcome messages with first-purchase discounts to first-time visitors.
#2 – Provide Live Chat Support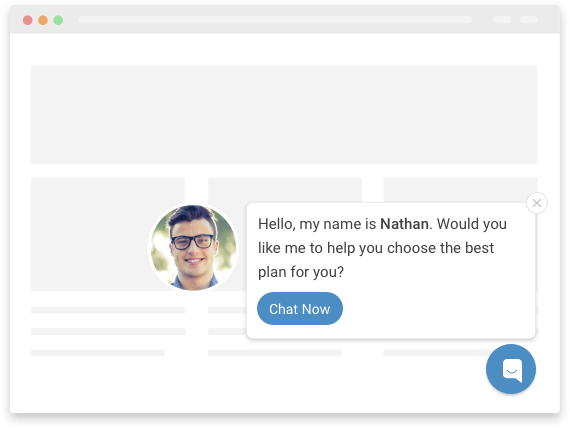 Offering live chat support is one of the most proactive ways to engage with website visitors. You can easily enhance the user experience by adding an AI-driven chatbot. Users can find answers to their certain queries, and if they need more help, your support team can step in to provide instant assistance.
Integrate a live chat widget on your product pages

to actively initiate conversations. This will keep the potential shoppers engaged with your products. You can display reviews or frequently asked questions in the live chat widget to capture visitors' attention.

Make sure to

add a name and photo to your chat box

to make visitors feel more comfortable. This way, users won't feel like they are talking to automated robots. It is surely not possible to always have agents available for all visitors. So, filter out the trigger words and queries that will be attended by your agents.
#3 – Work on Product Experience
In this competitive marketplace, there are a lot of businesses with similar products. So, what actually makes the difference is a top-class product experience. Businesses that focus on delivering valuable experiences end up with an increased user engagement as customers feel more attached to the brand.
To provide a top-notch product experience,

work on your onboarding process

and make it delightful. Offer help guides, walkthroughs, in-depth product tutorials, and welcome emails to make their experience smooth and memorable.

Offer access to self-service solutions

such as AI chatbots and a comprehensive

knowledge base

so that users can get instant and intelligent resolutions to their queries. Also, ensure that your users can reach out to you for support quickly.
#4 – Personalize All Customer Communication Channels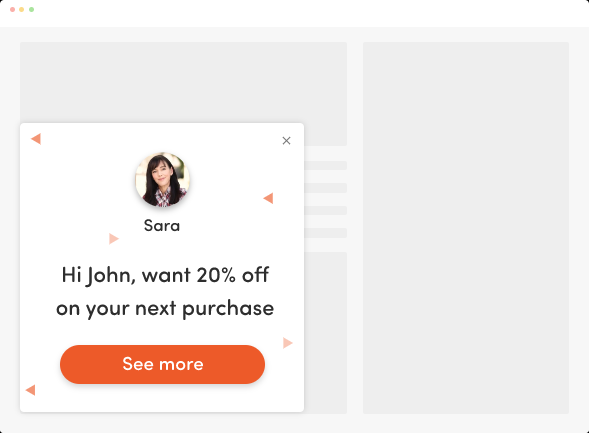 72% of customers only engage with outreach marketing messages that are personalized to their specific interests. A personalized experience is what makes the difference between a mediocre company and a top-performing brand. If you want your customers to frequently engage with your products and services, then personalized messaging is the way to do so.
Implement personalized overlays

to display on-site messages and offers. A simple message like "Hey John, still looking for that XYZ watch? Here's 15% off exclusively for you!" can do wonders for your sales and engagement.

Set up effective and customized email marketing campaigns

. Segment your users into different groups based on their interests, demographics, buying habits, etc., and send unique and personalized emails to different lists.
#5 – Provide Real-Time Assistance Using Co-Browsing
Co-browsing is an excellent customer service solution that is being adopted by a lot of businesses. Ever heard of it? Well, to give you a brief idea of things, it provides a collaborative platform for your support team and the end-users to interact in real-time. The support agent can remotely take control of customers' navigation. Agents can basically move the cursor on the customer's screen remotely to troubleshoot any problem they may be experiencing with the product on their end.
Firstly, when you implement this mode of customer support,

make sure to let your customers know about it

. So, whenever they face any technical issues with the product, they can schedule a co-browsing assistance session with your team.

Adapt co-browsing as one of your onboarding options

to enhance engagement. Your team can provide a real-time walkthrough of the product and can make the onboarding process a more delightful experience.
#6 – Utilize Gamification to Engage More Visitors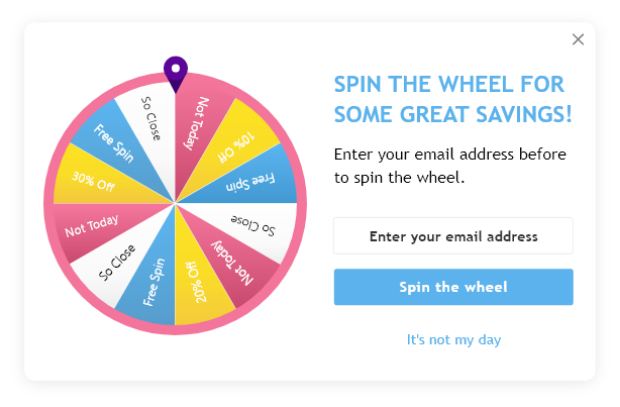 The concept of gamification is nothing new. However, visitors are more likely to respond to this marketing technique when they are on your site. It can be a fun-filled quiz or a chance to grab some gifts or discounts by spinning the spin-to-win popup. Such a unique experience is crucial in increasing user engagement, and deploying it smartly on your site can yield good results.
Make a list of certain game ideas

such as "spin to win", "loyalty badges", "scratch the mystery card", "participate in the fun quiz", and more. These can be integrated on product pages and blog pages to boost engagement.

Make sure to provide good rewards for winning the games

. Mention the rewards in your popup window or product page so that customers feel motivated to win the games. Finally, ensure that the games are small and easy to finish.
#7 – Create Interactive, Engaging, & User-Friendly Content
Having interactive, relevant content is an excellent way to keep the customers engaged as the content provides value to them. The presentation of the content is also crucial as readers want it to be precise and goal-oriented. All your content should be easily accessible, from help guides and features sections to blog pages and more.
Create dedicated sections and content for

testimonials, video reviews, case studies, success stories

, and so on. These are helpful for users in understanding how your products and services have helped other customers.

Optimize your website content

from time to time. Make sure to create educational content in an engaging way. Integrate relevant infographics, videos, images, and other elements into your blogs plus landing pages to add more value.
#8 – Fine-Tune Product Features Based on User Engagement
When you develop a product, you add certain features to it. While the features are intended to make product navigation and functionality easier for users, some of the features might not get the amount of engagement that you expected while deploying them. That means users might not be finding delight in those features and this leads to a bad experience.
Track feature usage time

to analyze user engagement. Then, send timely surveys to collect valuable feedback from users about different features. Use this analysis and feedback to find the features that are not receiving the anticipated engagement.

Finally,

re-develop the features

that might be leading to a bad user experience and repackage your product. Make sure to have your team or a group of end-users test the features before rolling out the final update. 
#9 – Follow an Omnichannel Approach
Customer retention rates are 90% higher for omnichannel when compared against a single channel. An omnichannel approach allows users to interact and engage seamlessly on their preferred channels with your team. It also increases customer support efficiency and leads to an ultimate delightful experience.
Firstly, when you implement an omnichannel communication approach, ensure to

use consistent brand messaging across all channels

. This helps users in communicating on different channels with ease and also lets them develop an emotional connection with your product and brand.

It is important to make the conversations personalized so that you can retain the users in the longer run. Make sure to sync the conversations on all channels so that your team members know about the past interactions while connecting with users.
Time to Improve Conversion Rate With Enhanced User Engagement
The more engaged the customers are with your products and content, the they are more likely to continue doing business with your brand. So, increasing engagement should be on your priority list. It won't happen overnight and takes time to strategically plan things.
However, with the help of certain proven ways discussed above like popups, live chat, co-browsing, omnichannel support, email tracking, and more, you can surely turn the tables. One final tip – always try to personalize the user experience and always follow a proactive approach.
Over to you!
Do you want instant 300% growth?
Picreel popups can get YOUR website 300% instant sales growth. See Case Studies.