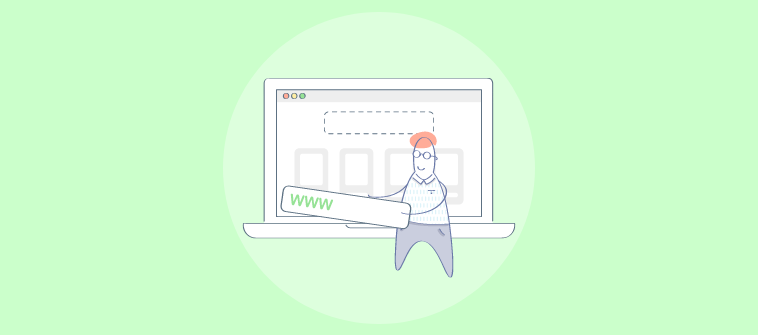 With an amazing advertising strategy and stellar product features, you have established your presence online and even have regular visitors to your website. Yet, when all is said and done, your net conversion rate stays low.
Ever wondered why?
A low website engagement might just be the piece you are missing in this puzzle. Website engagement is a measurable metric of how much your visitors interact with your site through clicks, shares, downloads, and more.
Even if your website or marketing tactics are excellent, customers leaving your website without taking action is ultimately detrimental to your business.
You can always use Website engagement tools to increase your customer engagement statistics, but with just how many of them are out there, choosing one that suits you the best is easier said than done.
To simplify things, we have collated a comprehensive list of 35 website engagement tools with all their comparative qualities, pros, and cons. We hope this helps you make the right decision.
Let's go!
What are Website Engagement Tools?
Website Engagement Tools provide websites with a variety of options to engage their customers more effectively throughout their visiting time. Be it through pop-up ads, live chat, surveys, feedback, email marketing, or more – website engagement tools are a powerful ally in making customers stay on the website for an extended period, leading to increased chances of them taking an action that will impact your business positively.
There are several categories under which these tools can be listed – here, you will find each of them labeled separately, along with their descriptions.
35 Best Website Engagement Tools for 2022
Website engagement can happen with as many types of tools as there are ways. Below is a categorically curated list of all the ways you can interact with your customers and the softwares you can employ for the same.
A. A/B Testing Tools
A/B Testing, also known as Split Testing, or Bucket Testing, compares two apps, web pages, or their components against each other to determine which one performs the best. A/B Testing through customer feedback is a viable way of knowing what works for your website while investigating the logistics of what doesn't and why.
Some peak-performing A/B testing tools that increase user engagement on the website are –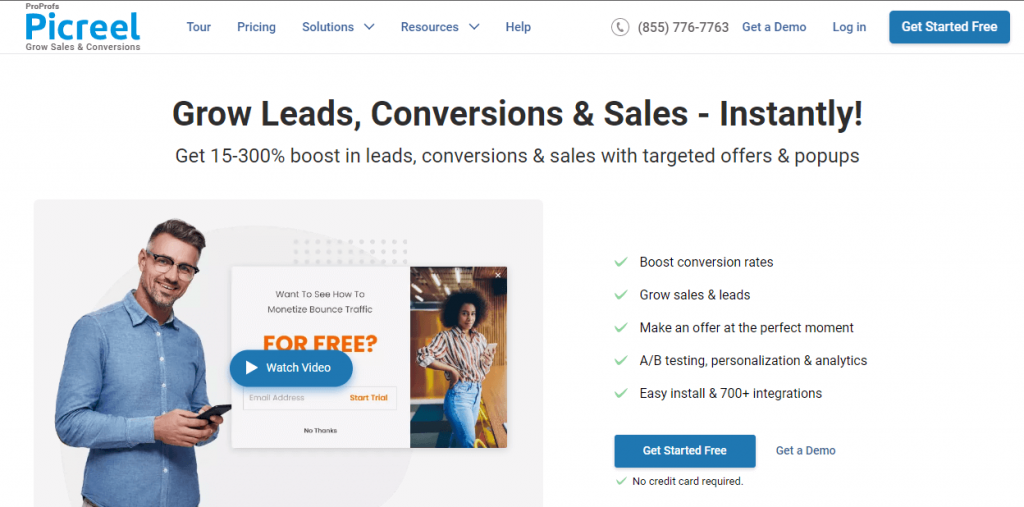 Picreel popup builder is one of the leading website overlay tools that you can use to boost your customer retention rate by providing your users with an array of delightful, personalized offers. With Picreel, you can also gather customer feedback and analyze the data to pinpoint what might be lacking in your website accurately.
The vast library of built-in templates helps you create pop-ups for discounts, giveaways, or user feedback, making it one of the best user engagement tools.
Key Features:
Customizable templates that let you create beautiful pop-ups matching the aesthetics of your website

Seamless integration with CRM and other online marketing tools

Advanced targeting options that make your offers visible to the right person at the right time

Personalized offers for each user based on their activities
Pros
Cons
Easy to set up and requires no coding knowledge

Creates mobile-responsive pop-ups to cater to a diverse audience

The dashboard can be modernized
No free plan is available
Suitable for: All businesses
Choose for: Offer popups, email capture forms, mini-surveys and polls
Pricing: Starts from $39.97/month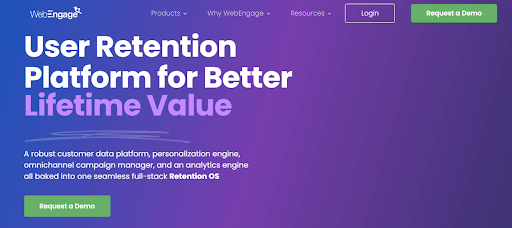 WebEngage is a fascinating alternative to the traditional A/B testing apps that helps you gather customer inputs through a series of forms. This full-stack customer data platform offers highly personalized and contextual customer engagement surveys across various channels, such as Facebook, push messages, SMS, emails, mobile notifications, etc.
The multichannel approach provides quick access to well-structured consumer stats that ultimately lets you design cross-channel campaigns based on data-driven insights.
Key Features:
Intuitive drag-and-drop journey designer that makes editing a breeze

Real-time campaign analytics for easily visualizing the performance of each survey popups

Engage users across multiple platforms such as social media, text messaging, emails, notifications, and more

Export data and findings seamlessly with Mandrill, SES, and Salesforce integrations
Pros
Cons
Communications are automated

Optimized for mobile usage

Slow customer support

Lacks in-depth reports and analytics.
Suitable for: Medium to large businesses
Choose for: Campaign management, user retention, and website engagement
Pricing: Contact the company for a quote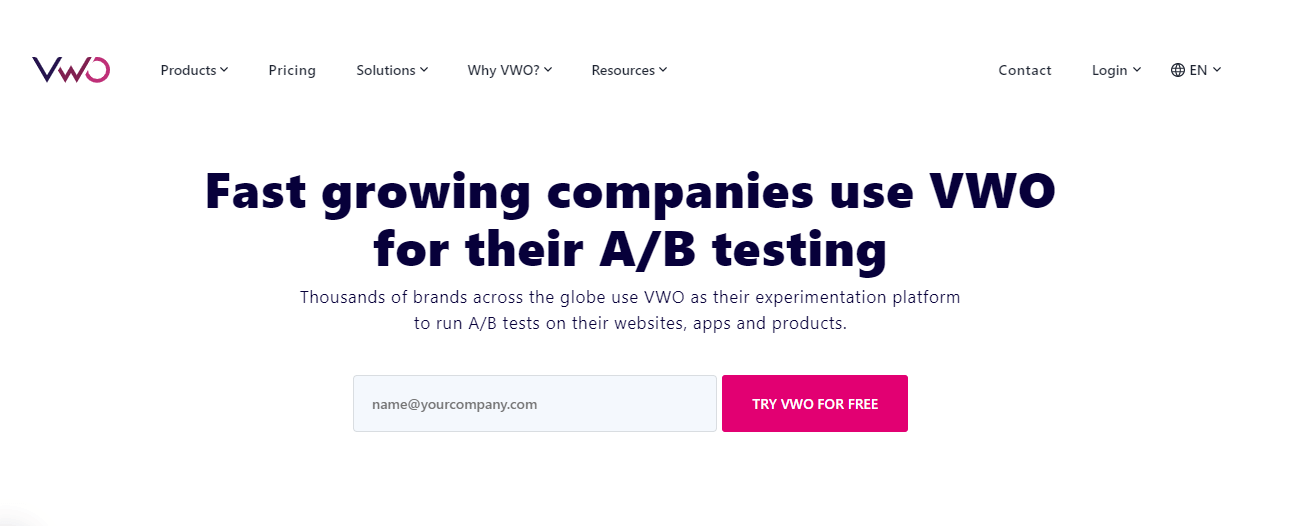 VWO is another web engagement tool that enables A/B testing with functionalities like heatmaps, multivariate testing, visitor surveying, and more. As one of the leading customer interaction softwares, VWO helps your business connect to your users more intuitively through a highly developed geo-behavioral targeting system that adapts itself to the existing regional bias.
Additionally, all the observed metrics can be reviewed through well-structured reports, making the tool perfect for measuring your website engagement consistently.
Key Features:
It is easy-to-use & does not require a heavy technological bent

Connects easily to prospects with its catchy, interactive front

The VWO reporting dashboard enables easy interpretation of the user metrics, letting the user take quick, data-driven actions

The features are adaptable and can be personalized to target a singular section or customer base
Pros
Cons
Duplicate pages to run A/B tests

In-app editor to make simple changes on pages, and test variables

Visual Editor doesn't run smoothly for all sites

Difficult to implement in advanced A/B testings
Suitable for: Small to large businesses
Choose for: Campaign A/B testing, visitor surveying, and website engagement
Pricing: Contact the company for a quote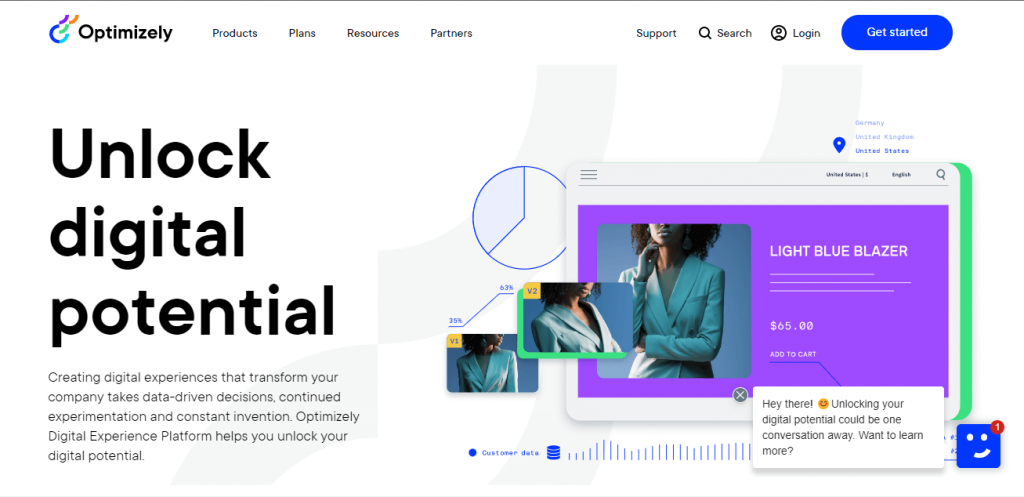 Optimizely is a well-known digital experience platform (DXP) and a customer retention management software that allows marketing and development teams to optimize and manage digital activities as well as customer experience across all touchpoints.
Aside from multivariate testing tools that track site engagement, clicks, conversions, and sign-ups, this front-end A/B tool also features exclusion groups that let you minimize experimentation time by running multiple experiments on the same page safely.
Key Features:
Run CDN A/B tests without needing any coding inputs

Scale and accelerate your experiments easily using The Performance Edge feature

Update your tool without any assistance from the developers with the WYSIWYG editor

Create and manage content across multiple platforms through an in-built CMS platform
Pros
Cons
Straightforward & simple to use

Free trial version

Difficult to integrate with webpages that do not belong to Optimizely

No option to segment results by audience
Suitable for: Small to medium enterprises
Choose for: Content management, A/B testing, web analytics
Pricing: Contact the company for a quote.

Coveo Qubit effectively combines data, user intent, and design tools to create a delightful customer experience. Using A/B testing as a framework to compare multiple versions of a website, the tool makes it super easy to connect to your visitors as well as interpret the user data through features like personalized targeting, segmentation of live visitors, and UI/UX testing.
Key Features
Personalizations based on positive user metrics

Modernized, easy-to-use AI for a smooth user experience

Option to create high-impact user experiences based on a shopper's current and past activity trends

Personalized models for each shopper for more relevant interactions
Pros
Cons
Offers a broad mix of simple & advanced testing features

Fast feedback resolution

Difficult to integrate with tools not aligned with Qubit

Glitchy Simple Mode interface
Suitable for: Medium to large businesses
Choose for: Cart abandonment recovery, mobile and website UI/UX testing
Pricing: Contact the company for a quote.
B. Survey and Feedback Tools
Even in today's hyper-competitive digital space, when everyone's focus is riveted on increasing sales and generating leads – social media traffic, website engagement, and customer satisfaction level still remain to be some of the most critical content marketing metrics.
This highlights the importance of focusing on customer feedback in growing your brand, and who better to garner it from than your customers themselves?
This is where survey and feedback tools come into the picture. Survey tools collect this information from pop-ups, online surveys, widgets, etc., and give you a purview of your progress, or the lack thereof, from a broad, authentic perspective. They also serve as an avenue where your users can have their voices heard and engage with your brand in the process.
Listed below are some tools that you can effectively use for this purpose.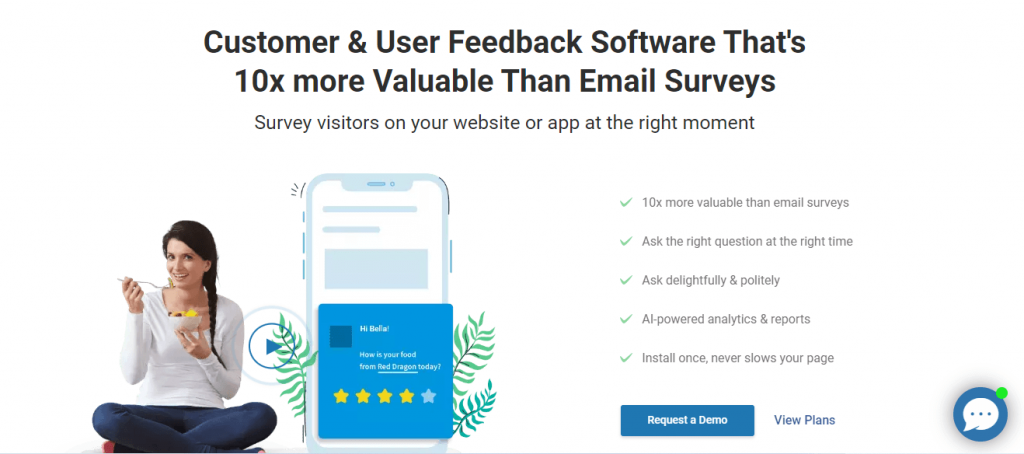 Qualaroo is a smart customer feedback software that brings the right question at the right time to the right people with slide-in pop-up surveys and records the responses through its proprietary website feedback widget, Nudge.
Crafted specifically for collecting feedback on the website discreetly, Qualaroo asks your visitors for their opinions politely through fully customizable and advanced targeting options that aptly frame the queries based on their individual identities, location, website activities, and similar parameters.
Key Features:
Incredibly light software that doesn't affect your website's performance or loading speed

Advanced, intuitive targeting based on customer identities, geographies, time spent on the page, exit intent, scroll location, frequency of visit, and more

Option to tailor your design according to your company palette, incorporate your own logo, and select the position of the Nudge

Compatible with a wide variety of device types including mobile, iOS, and android
Pros
Cons
Non-intrusive, user-friendly operation

Built-in feature for sentiments & texts analysis

Expensive plans

Difficult to group results by individual/questions
Suitable for: Medium to large businesses
Choose for: AI-based Sentiment Analysis, conducting multi-channel surveys, advanced reporting
Pricing: Starts at $80/month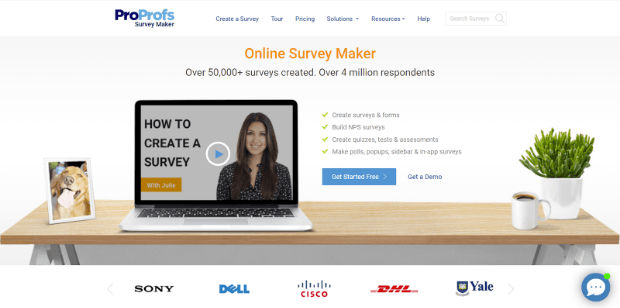 If you are looking for a tool that readily maximizes your user engagement, ProProfs Survey Maker is one that deserves your attention right away. With its easy-to-use interface and 100+ pre-made templates, you can make engaging, delightful pop-up surveys to gather feedback and valuable insights from your visitors via scorecards, visual questions, NPS, and more.
Key Features:
Lets you add the surveys quickly to any website, blog, or social media page

100+ readymade templates with over 1,000,00 carefully crafted questions to readily amass valuable data from the users

Integrates smoothly with multiple popular websites like Freshdesk, SalesForce, MailChimp, Zendesk, and Constant Contact

Enables fast, data-driven decisions with real-time analytics in the form of graphs, charts, and other easily interpretable graphics
Pros
Cons
Built-in templates that make the survey creation process easy and fast

Option to create unlimited surveys even with the free plan

Pricing could be better

Editor can be glitchy at times
Suitable for: Small to large businesses
Choose for: Creating multi-channel surveys, Forms, Quizzes, and Polls
Pricing: Starts at $50/month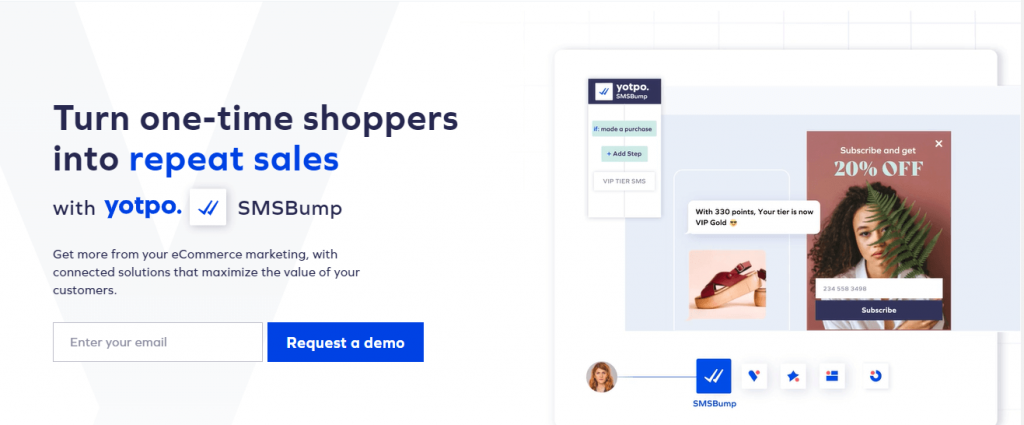 Yotpo is a well-liked content marketing tool designed to engage users and generate feedback/referrals with features like SMSbump, recurring subscription offers, visual UGC, and tailor-made referral programs.
Yotpo enables websites to display a preview of customers' testimonials fortified with images and videos to potential patrons to enhance their credibility.
As an official partner of renowned brands like Facebook, Google, and Shopify Plus, Yotpo helps brands leverage their user experience across a large number of marketing channels to increase on-site conversion.
Key Features:
AI-based customer feedback and sentiment analysis

User-friendly interface that makes the tool utilizable for non-technically inclined groups

Fast resolution of queries with responsive, action-oriented customer support

Integration with popular brands for a seamless customer interaction experience across diverse marketing channels
Pros
Cons
Adaptable, intuitive dashboard

Fluid customer interaction

Difficult installation for generic websites

Needs improvement in online gallery size & appearance
Suitable for: Small to medium businesses
Choose for: Customer retention, generating fresh leads, increasing sales
Pricing: Starts at $19/month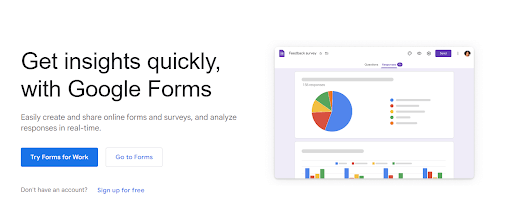 Among Google's large repository of tools, Google Forms is a fairly popular name that needs no special introduction. With its widespread availability, minimal styling, and easy-to-use interface, Google Forms may be an ideal choice for you if you want to create hassle-free, responsive survey forms applicable in different areas.
This free form builder features an in-house library of pre-made questions and a drag-and-drop editor that further simplifies the process. Its familiarity makes it easy for almost everyone to create questionnaires, surveys, quizzes, etc., with ease.
Key Features:
Create an unlimited number of forms with as many questions as needed for free

Simple enough to operate even as beginners

Versatile usage across all device types and screen sizes

Highly accessible with high-contrast settings, full-page zoom, Talkback, and Chrome accessibility extensions
Pros
Cons
Create unlimited forms with unlimited questions for free

Super easy to use

Lacks integration with third-party tools

Basic format with not much scope for variations
Suitable for: Small to large businesses
Choose for: Creating quizzes, surveys, polls, and forms
Pricing: Free
SurveyMonkey is an intuitive customer survey tool with comprehensive templates and simple reporting that effectively captures your users' feedback via website embedding, emails, social media, QR codes, customized links, and more. One of its major offerings – the option to edit a survey even while live – allows you to adapt your questionnaire according to the response trends you observe in situ.
Key Features:
Built-in template library that lets you create efficient surveys in no time

APIs and integrations with tools like Google Drive, Microsoft, Slack, Marketo, Tableau, and more, that make feedback automated and actionable

Affordable plans for both individual and enterprise levels

Provides the option of offering incentives on completing a survey to draw in more users
Pros
Cons
Fast & seamless setup process

Option to edit live surveys

Limited functionalities in the basic/free plan

Not user-friendly for beginners
Suitable for: Small to large businesses
Choose for: Conducting surveys, polls, quizzes
Pricing: Starts at $25.22/month
C. Social Media Tools
Social media, as intrinsically linked to our day-to-day lives as it is, influences your business – and there's no getting around this truth. Most brands have recognized the potential of this world that virtually holds millions of people en masse and have modified their business models to fit the mold.
However, utilizing social media to increase your site's engagement factor is an aspect that is often overlooked. An overview of people's sentiments regarding the current market can propel your business forward, which is precisely what makes social media tools a vital weapon to store in your arsenal.

Sprinklr provides a unified view of customer insights across 30+ platforms with real-time AI analytics that turn the data into actionable insights. The tool is great for observing customer opinions on open forums, review websites, messaging channels, etc., and lets you formulate a strategic response based on the information you receive.
If you are looking for a software that lets you collate unstructured data from dozens of channels and streamline them on a single platform along with their interpretations, Sprinklr's Unified-CXM front provides the ideal solution for you.
Key Features:
Advanced A/B testing on both custom-made social apps and readymade ones

Lets you save & inject slice and drill-down queries directly into reporting documents for later observations

The tool individually measures each social media campaign's performance to let you pinpoint your success, and shortcomings

Supports almost every social media platforms, including even the uncommon ones like Google+, VK, Foursquare, Tencent Weibo, and more
Pros
Cons
Easily trackable metrics

Posts on social media imports almost instantaneously to the tool

UI can be improved

No premade templates
Suitable for: Small to large businesses
Choose for: Improving digital presence, social media marketing
Pricing: Contact the company for a quote.

Mention is another powerful tool that lets you have a keen insight into your audience, brand, and market. It tracks important conversations across 1 billion sources daily, including review sites, web articles, blogs, and forums, and analyze conversation threads on various social media platforms. Suitable for new and established brands alike, the tool lets you connect to a broader audience by letting you draft, schedule, and publish posts from multiple channels.
Key Features:
Real-time monitoring of over a billion sources in 40+ languages

Customizable alerts from your chosen websites for specific keywords

Identify influencers from the influencer score that racks up you once a popular profile talks about your product or use the keyword sets you select
Pros
Cons
Has a simple interface that's easy to set up & navigate

Available as both a desktop and a mobile application

Calendar feature needs improvement

Some searches produce inaccurate, irrelevant results
Suitable for: Small to large businesses
Choose for: Social media monitoring & management, web monitoring
Pricing: Starts at $29.47/month
D. Marketing and Analytics Tools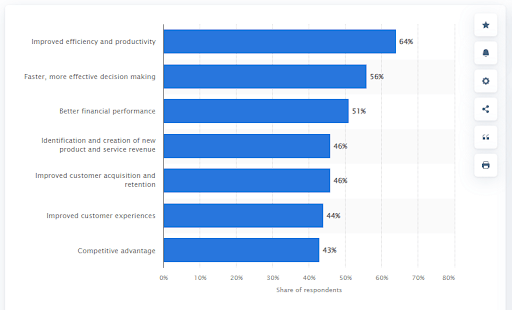 Statista: Top Benefits Companies Realize Through the Use of Data and Analysis Worldwide, 2019
"Knowledge is power" – this quote, or some variation of it, has been going around in different contexts for centuries. But just how powerful knowledge is in the realm of business is evident from this graph listing the benefits of effective data and analytics use in organizations worldwide.
According to Statista, around 64 percent of business owners have noticed a marked improvement in their productivity and efficiency through the use of marketing and analytics tools.
Realizing your company's performance as tangible, interpretable data and implementing it in optimizing your steps forward can make all the difference in your business, and given below are the top-performing tools in the field that can help you out.

As one of the most popular web analytics tools so far, Google Analytics provides you with a detailed overview of how visitors interact with your website every day. Designed for all levels of businesses, the tool lets you have a multi-faceted insight into important metrics such as the number of visitors on your page, their duration of visit, conversion rate, bounce rate, traffic source, and more.
Key Features:
Detailed, real-time analysis of your website traffic that lets you conduct fast, bulk experiments based on what's working for you and what's not

View your site's loading time with the Side Speed feature and fix slow-loading pages for better traffic

Advanced data import facility that lets you merge your results with systems like CMS, and CRM

Free to use software for all business sizes
Pros
Cons
Free to use

Provides in-depth data

Crowded user interface

Difficult for beginners
Suitable for: Individual level to large businesses
Choose for: Identifying visitor trends and monitoring overall website performance
Pricing: Free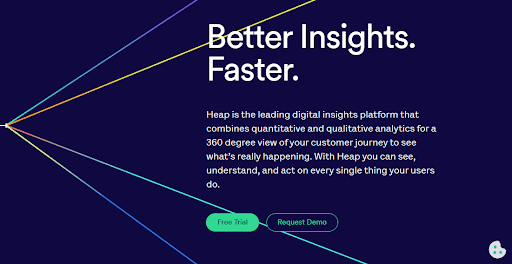 Heap is yet another cutting-edge business analytics tool that tracks your website traffic behavior and bolsters user engagement through its detailed, live reports. It captures and analyzes visitor data in a completely automated system that lets you view events like page views, click rates, sign-ups, bounce rates, and more.
The Customer Satisfaction algorithm of this application offers valuable user insights from social media interactions, reviews, and comments for a better grasp of the fast-evolving digital landscape.
Key Features:
Option to manually plot the metrics & adjust the granularity, visualization type, and range to fit your requirements

Point-and-click event feature to define events without any coding input

Live user-level activity streams that gather all visitor data in one place, enabling instant review of high-value leads or unexpected actions within the app

All user actions are automatically captured and stored for retroactive review
Pros
Cons
Real-time analysis with fast results

User-friendly interface

Extremely pricey

The Event Visualizer feature gets confusing & slow at times
Suitable for: Medium to large businesses
Choose for: Tracking user behavior, increasing conversion, purchases and order value
Pricing: Starts at $3,600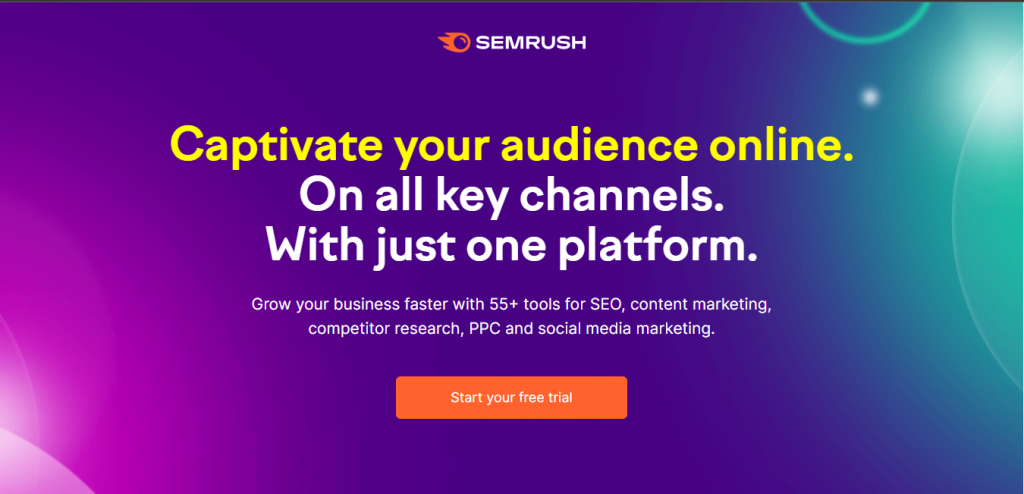 As a powerful competitor analysis tool, SEMrush allows you to be privy to a plethora of valuable information on your concurrent business peers and outrank your competition. It pinpoints the exact direction that your brand needs to be going in by scrutinizing your competitors' ad strategies, keywords, budget allocations, display advertising, and more.
By providing a direct view of what's working for other businesses, SEMrush minimizes the scope of errors in your plan of action and improves your brand metrics.
Key Features:
Conducts advanced keyword research that yields a wide range of data such as the monthly search volume, average CPC, number of URLs appearing for a particular keyword, SERPs, and more

Identifies your website's strengths and weaknesses quickly with the Domain overview feature

Pinpoints and examines the keywords that generate the most traffic for your competitors

Integrates smoothly with popular tools like Google Analytics and Google Console accounts
Pros
Cons
Tracks keywords your competitors are bidding on

Automated reporting

The UI is cluttered & often confusing

Displays outdated data at times
Suitable for: Medium to large businesses
Choose for: Keyword research, competitor analysis, site auditing
Pricing: Starts at $119.95/month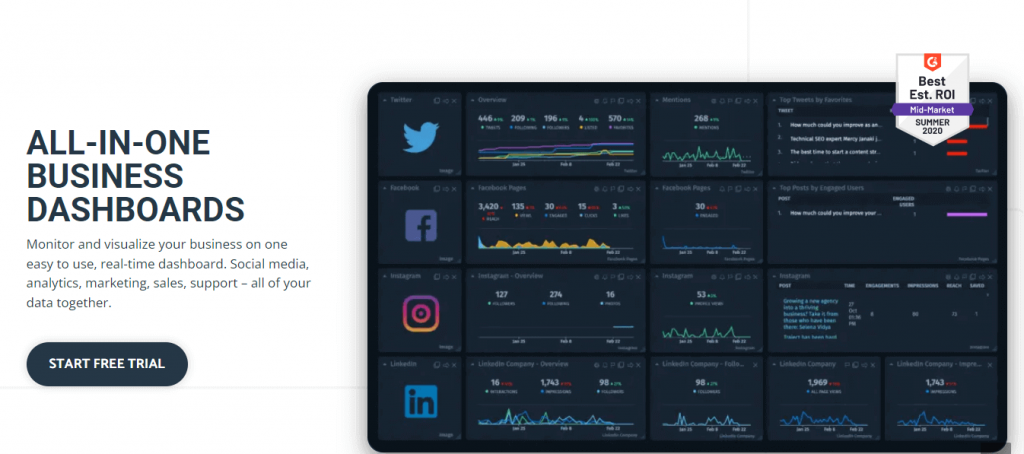 An all-in-one business analytics dashboard, Cyfe lets you pull all necessary data from multiple unrelated realms such as social media, marketing, sales, support, etc., in a unified dashboard that you can easily build, customize, and merge with other applications with ease.
As an additional perk, the tool allows you to blend your collected data using simple spreadsheets, Cyfe's robust in-app ecosystem, or your own custom SQL databases without needing any coding inputs.
Key Features:
Simple and minimal interface that makes it easy to set up the tool in minutes

Built-in Google Analytics integration

Option to create tailormade boards and reports

Stores historical data for later reviewing purposes
Pros
Cons
Provides well-organized, data-driven inputs in real-time

Cost-effective with a wide range of plugins

Clunky user interface

Email customization could be better
Suitable for: Small to medium businesses
Choose for: Monitoring and analyzing all business data
Pricing: Starts at $19/month
E. Communication Tools
For any liaison to grow stronger, communication is key. This holds especially true for your business, where any gap in understanding your customers clearly can prove to be a fatal misstep.
The good news is that you can master the art of communicating with your patrons without an encyclopedia-sized guide — simply investing in the right customer communication tool is enough.
Customer communication tools are software that an organization uses to initiate, respond to, and manage all interactions between the customer and themselves. These systems often provide additional functionalities in the form of self-service question banks, intra-organizational collaborations, personalized interactions, and team performance tracking.
Given below are some of the communication systems that will help your every customer interaction count.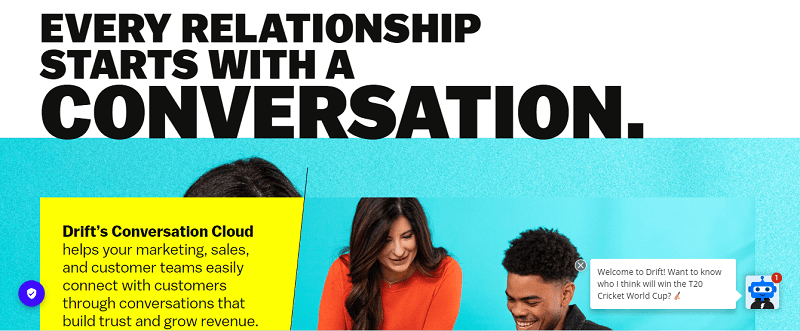 Drift, with its AI chatbot and live chat features, strikes the perfect balance between automated texts and one-on-one communication. The tool helps you connect with your users in the moments that matter the most and has multiple modes of interaction, including chat, email, video, and more, that allows you to manage multiple conversation threads in different inboxes simultaneously.
Key Features:
Provides valuable browsing insights on each customer to the agents for a more personalized conversation

Manages multiple conversations in different inboxes simultaneously to save time

A well-crafted, informative FAQ section that answers the commonly asked questions

Advanced AI sensing that switches automated replies to agent-managed ones at the right time
Pros
Cons
Easy to integrate with any website

Effortlessly switches from chat to call or chat to video

Confusing backend UI

Sorting of new and old messages needs improvement
Suitable for: Small to large businesses
Choose for: Customer communication, automated live chats.
Pricing: Contact the company for a quote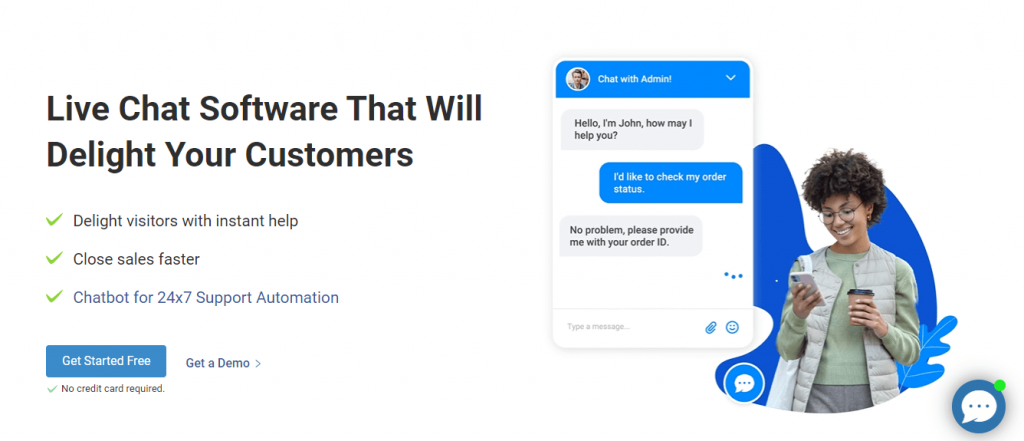 ProProfs Chat is a simple yet effective live chat tool that enables you to connect, engage and even convert your visitors to potential customers via its robust interaction tactics. Users are offered multiple query templates, out of which the commonly asked questions are answered by the AI while the conversation effortlessly transfers to an agent once the question probes beyond the scope of automation, or if the customer chooses to do so.
Key Features:
Automated customer support process that helps your agents avoid answering repetitive queries in-person

Customer satisfaction feedback to eliminate communication gaps

Offers 50+ integrations for a simple, unified support system

100+ customization settings that let you create a widget suiting your needs
Pros
Cons
Affordable, simple, & fast chat service

Offers in-depth report on each agent's performance

Operator dashboard could be more customizable

Needs more chatbot templates
Suitable for: Medium to large businesses
Choose for: Customer communication, lead generation, online surveys
Pricing: Starts at $10/month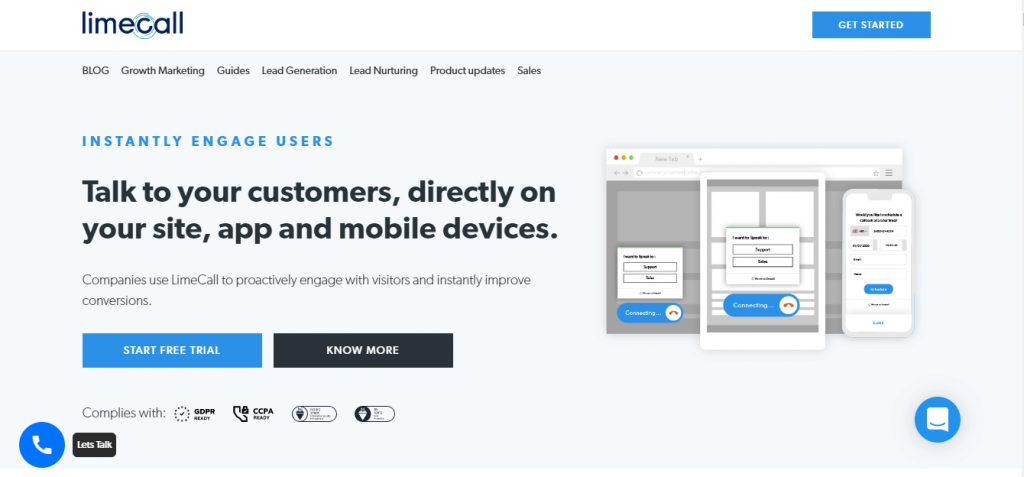 Even with the extensive popularity of live chats and emails as customer support tools, many still prefer the immediacy and effectiveness that calls provide. LimeCall is one such customer calling tool that you can easily integrate into your existing systems and pave the way for a smoother connection between your users and your business.
The software also offers feedback analysis, pre-built templates for notifications, and follow-up SMS to further expedite the resolution process.
Key Features
A powerful scoring system that captures fresh leads by offering a free 28 seconds callback policy

Effective customer segmentation that helps you map the customer journey

Advanced data and lead analytics that gives way to actionable insights

Integrates smoothly with Hubspot CRM, Google Analytics, Zapier, and more
Pros
Cons
Easy-to-use, clear interface

24*7 customer support

Steep pricing plans

Misidentifies personal contacts as business contacts sometimes
Suitable for: Medium to large businesses
Choose for: Lead generation and nurturing, customer communication
Pricing: Starts at $20/month

LiveChat is another powerful customer communication software that can be integrated into your website for connecting with your users. One of its most interesting offerings, the sneak-peek feature, lets you see what your customers are typing even before they hit send.
The tool's fully automated communication system finds its use in not just responding to texts but also in generating leads, creating support tickets, managing multiple conversation channels, segmenting live visitors, and more.
Key Features:
Proactive, fast resolution of customer queries that helps capture more leads & boost conversion

Cost-effective chat solution with the option to simultaneously manage more than one conversation by a single agent

Keep track of your team's productivity with detailed performance reports

Easily addable 200+ integrations to work with and build your Live Chat extensions from scratch
Pros
Cons
Supports communication in multiple languages

Option to accept, decline, or pass a chat to another agent depending on availability

Glitchy notification system

Lags during high loads
Suitable for: Medium to large businesses
Choose for: Customer acquisition and onboarding, improving user engagement
Pricing: Starts at $16/month

Zendesk is a live chat tool that enables you to address and resolve your user's queries, issues, and challenges in real-time. The stellar customer redressal system with engaging features like advanced triggers, GIFs, images, and emojis, promises to create a rich, satisfactory experience for your customers that encourages them to return to your brand and prompts them to take positive actions.
Key Features:
Supports customer interaction across a wide variety of communication channels such as email, web, mobile chat, and social media

Solid reporting and analytics with 20+ readymade report dashboards

Offers in-depth customer feedback on each conversation, letting you identify your website's loopholes and fix them quickly.

Open API that makes seamless integration with existing business systems and softwares possible
Pros
Cons
Easy integration with other platforms

Extensive self-help article base for generic queries

No option to prioritize requests

Automation is glitchy at times
Suitable for: Small to medium businesses
Choose for: Customer service, team collaboration
Pricing: Starts at $49/month
F. Email Marketing Tool
Emails can be one of the most effective channels to reach out to your customers and establish communication that converts positively. In fact, research shows that welcome emails sent by e-commerce brands noticed a conversion rate as high as 51.9 percent in recent years. Email marketing tools smoothen the process of advertising your products and services while garnering a wealth of insights through surveys, feedback resolutions, and strengthening communication.
Below is a list of email marketing tools that you can use to take your brand engagement to the next level.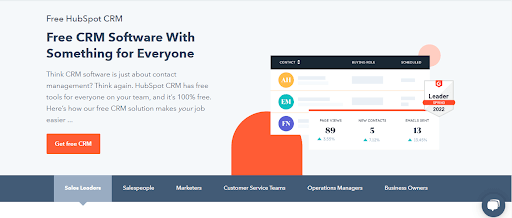 Hubspot provides a host of email marketing tools in its comprehensive Marketing Hub suite. The software entails almost every aspect of email management in it – from creating gorgeous, on-brand templates to tracking your click rates and A/B testing the designs.
Hubspot lets you gain a detailed insight into your customer's journey by monitoring social media interactions, live chats, etc., that you can leverage to create personalized follow-ups and marketing emails.
Key Features:
Monitors different areas of your business from a centralized dashboard

Supports translation of email forms in multiple languages to cater to a wider audience

Generates detailed campaign reports analyzing your brand performance across various platforms

Automated email follow-ups to renew engagement from old subscribers
Pros
Cons
Integrates well with popular platforms like Gmail, WhatsApp, & MS 365 Suite

Built-in performance analytics

Limited number of custom forms

Can be overwhelming for beginners
Suitable for: Medium to large businesses
Choose for: Generating leads, customer retention, and management
Pricing: Starts at $45/month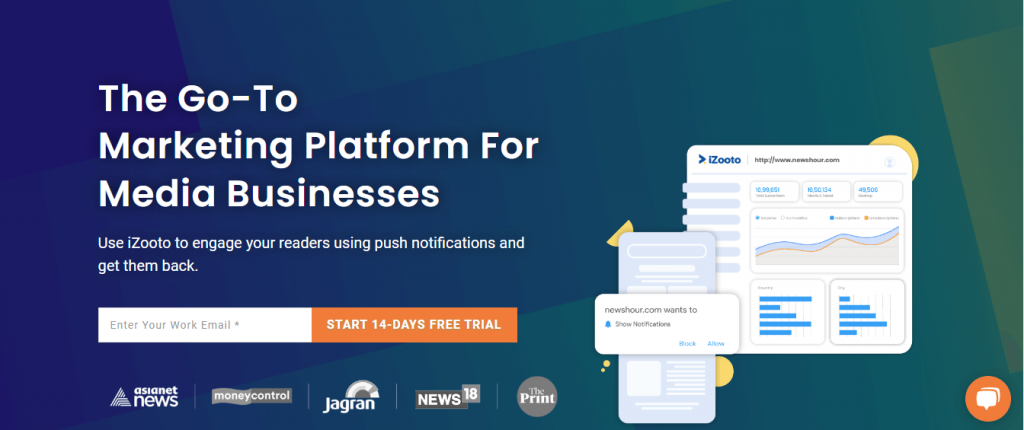 iZooto is a marketing platform that leverages push notifications as a channel to help publishers create, own, and engage their audience. The tool enables publishers to build repeat traffic with personalized or automated notifications and generate revenue from their current display ads.
Interestingly, iZooto also aims to utilize relevant notifications as a viable marketing medium to reduce the users' dependency on Google and social media.
Key Features:
Monitors website visitors' behavior and create personalized messages based on the observed patterns

Customizable notification templates that can be easily used on different channels

Sends targeted messages to buyers about to leave the website without making a purchase

Advanced audience segmentation based on their demographics, location, device types, website behavior, etc.
Pros
Cons
Option to create personalized messages based on user behavior history

Enhanced interaction with images, GIFs, video clips, & emojis

Slow to update user data

Fewer variations in web notifications templates
Suitable for: Medium to large businesses
Choose for: Creating web push notifications and mobile notifications
Pricing: Starts at $85/month

SendGrid is an innovative email marketing software that takes the extra step to ensure that your well-crafted business email not only dispatches but reliably reaches your targets' eyes. The tool is perfect for handling massive volumes of emails every day and providing in-depth performance analysis of the campaigns, including dynamic templates, email segmentation, template editors, fast integration, and more.
Key Features:
Fast integration of the email API to existing systems and assured deliveries

Smart email marketing campaign that reduces deployment time and handles voluminous loads efficiently

Cloud-based email solution that eliminates the need for maintaining your email system in-house

Customizable API with real-time analytics and expert support system to troubleshoot issues instantaneously
Pros
Cons
Integrates well with existing email platforms

Straightforward tool ensuring easy implementation

Template editor glitchy at times

Not beginner-friendly
Suitable for: Medium to large businesses
Choose for: Increasing ROI on email marketing, email management
Pricing: Starts at $19.95/month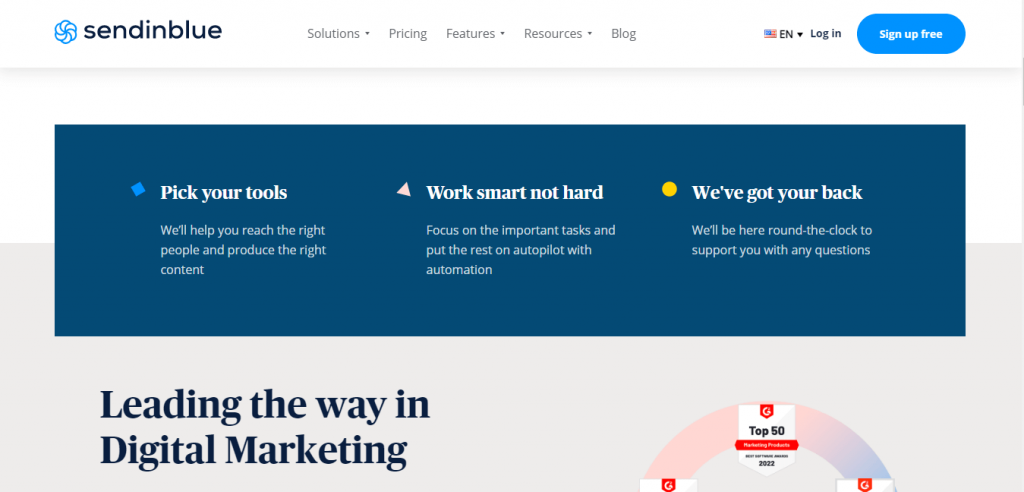 Sendinblue is a multifaceted marketing platform for engaging with your visitors and building robust customer relationships through meaningful and targeted communication. From marketing automation to email marketing, social media ads, to CRM, the tool covers the entire sales funnel with its all-inclusive, purpose-driven approach.
With its advanced automated marketing script, the software lets you bypass the nitty-gritty of analyzing your leads manually, helping your business scale up effortlessly.
Key Features:
Super effective, meaningful communication with sleek email messages that you can design in minutes

Automates your marketing with the Sendinblue Tracker Script that traces your contacts' web behavior, email engagement, and other relevant data without manual inputs

Built-in chat support to answer your users' queries while browsing the website

Easily customizable sign-up forms that you can embed on your website to grow your email contact list
Pros
Cons
Elegant, easy-to-navigate UI

Unlimited contact list with no extra price levied

A/B testing feature is not included in the basic plan

The tool lags at times
Suitable for: Small to growing businesses
Choose for: Email marketing, email automation, creating signup forms
Pricing: Starts at $18.96/month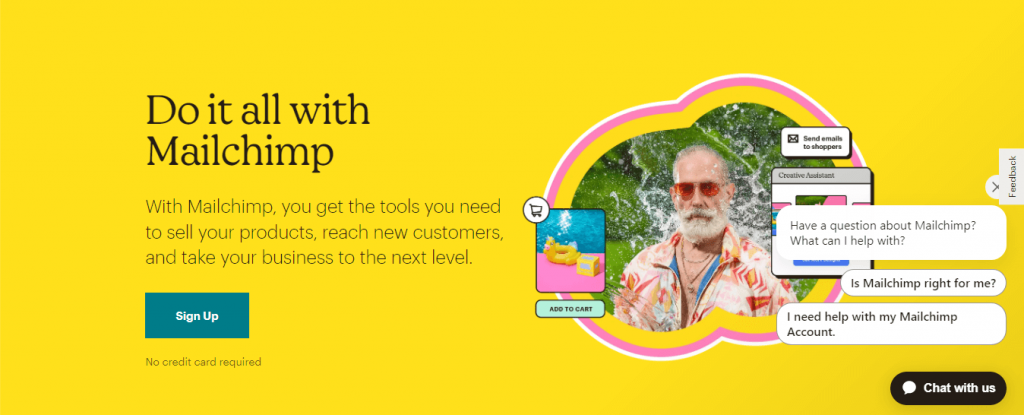 One of the most widely used email marketing software to date, MailChimp has been facilitating the email game for small and large enterprises alike since 2001. Besides sending out engaging marketing emails, the tool offers a landing page builder, survey forms, social ads, and A/B testing functionality, making it a versatile, all-in-one tool for managing your marketing campaigns.
Key Features:
Targets users based on unlimited, flexible criteria and personalizes your emails accordingly

Makes sure your emails bypass the email-throttling systems to land in the primary inbox

Dynamically personalizes one email layout into many for different audience segments

Automatically creates designs for your brand by importing your brand colors, fonts, logo, and images right from your website
Pros
Cons
Easy & intuitive software that makes it suitable for beginners

Good features included even in the free plan

Doesn't let you send the same mail to multiple people simultaneously

Difficult formatting process
Suitable for: Medium to large businesses
Choose for: Audience management, marketing automation
Pricing: Starts at $9.67/month
G. User Recording Software
User recording software are tools made to capture your website's browsing sessions by visitors in real-time. You can later revisit the recordings to glimpse into user actions such as mouse movements, clicks, scrolls, taps, and redirected pages.
Using website recording tools allows you to understand where your customers face difficulties, encounter bugs, click more, abandon a page, exit, and other similar actions that, in turn, give you a fair idea of what you need to fix to make your website more appealing.
Listed below are some tools that you can use to gather these insights.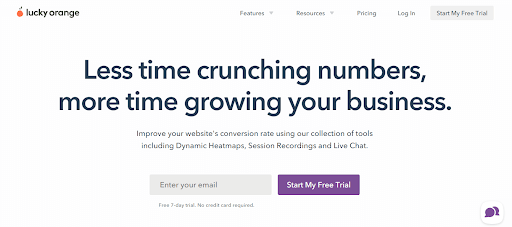 LuckyOrange is a comprehensive conversion optimization tool that automatically records user sessions to give you an overview of your website's interactions with your users. You can see your visitors' referral sources and everything they do on the website live through real-time dashboard analytics, screencasts, and progressive heatmaps.
The observed metrics are crucial in identifying drop-offs in the conversion process, and it is further simplified by polls, form analytics, and funnel tracking.
Key Features:
Lets you see what prevents a user from converting when browsing

Captures dynamic elements such as menus, pop-ups, and forms to analyze what successfully engages your customers

Monitors key form metrics like navigation order, abandonment rate, and time spent on each section to find scopes for improvement

Built-in surveys to gather feedback on product preferences, technical issues, and crowdsource new ideas
Pros
Cons
Good data visualization

Easy, one-click installation

Does not provide accurate data when a user moves too quickly through the website

Integrations could be broadened
Suitable for: Small to large businesses
Choose for: Improving customer journey and website engagement
Pricing: Starts at $18/month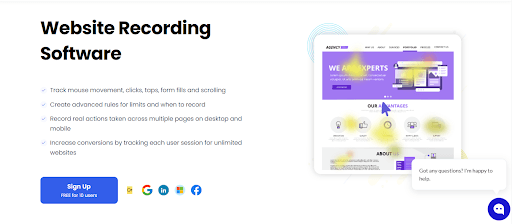 SiteRecording is another user recording software that tracks user interactions and converts them to tangible data that can be used to pinpoint a website's strengths and weaknesses.
The tool's built-in customer behavior analytics interprets the data automatically and brings actionable insights to help optimize your strategies accordingly. What's more, SiteRecording also offers funnel analysis to scrutinize results at every stage of the conversion funnel.
Key Features:
Your decision-making process gets simplified with all the behavioral data written on the dashboard

Enhances customer journey experience by pinpointing troublesome or buggy spots

Lets you track, evaluate, and store an unlimited number of recordings at affordable pricing
Pros
Cons
Multiple integrations

Supports 10+ languages

Can increase the number of accessible apps

Cluttered UI
Suitable for: Small to medium businesses
Choose for: Mapping customer journey
Pricing: Starts at $14.99/month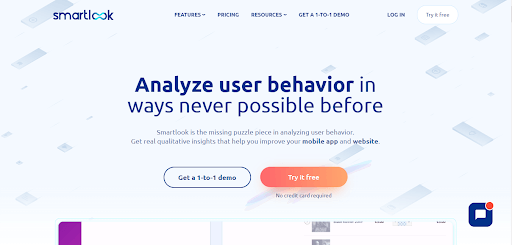 SmartLook is a qualitative analytics solution that captures user sessions on both desktop and mobile websites and answers in-app user behavioral patterns at a micro-level. The tool has an "always-on" recording mode that offers information on every last of your users, a heatmap that gives you an idea about the most clicked features, and an automatic event tracking system for all the stages in the conversion funnel.
Key Features:
Provides user interaction updates in real-time within a centralized dashboard

Identifies and skips to the most crucial moments of your recordings with Advanced Filtering if you are in a time crunch

Tracks the entire user journey seamlessly in one place with the cross-platform analytics

One-click installation and easy-to-navigate user interface
Pros
Cons
Dashboard can be customized

Records user screens without slowing down the website

Allows screen share only within the app

No option to tag the recordings or create folders
Suitable for: Medium to large businesses
Choose for: Site recording, customer behavior analysis
Pricing: Starts at $39/month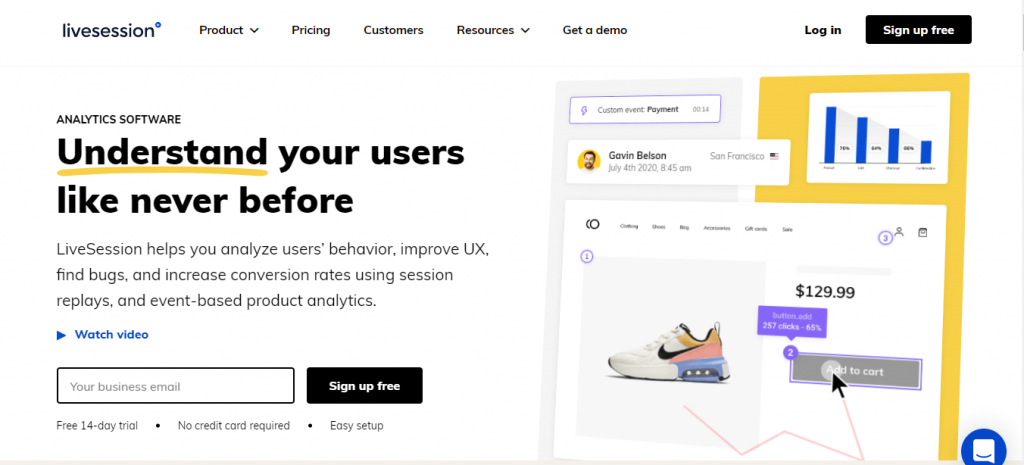 If you are looking for input on improving your website's user experience right from your visitors, LiveSession is a good choice. This user recording tool lets you be in your customers' shoes and infer what's working well and what needs to be better without resorting to intrusive displays or questions.
With advanced sensing options like event tracking, traffic trend analysis, and session replays, LiveSession maps the entire customer journey and converts the findings into actionable insights that you can utilize to mold your website into its most efficient version.
Key Features:
Easy setup and requires no coding experience

Advanced plans include the option of rectifying bugs in codes in-app

Option to anonymize texts and images containing sensitive information

Scored tabs for each website feature to provide a concrete sense of the website's performance
Pros
Cons
Clean & modern interface

Identifies bugs in codes in-app

Technical documentation could be more extensive

Pricier plan for advanced features
Suitable for: Medium to large businesses
Choose for: Tracking customer interaction with website in real-time
Pricing: Starts at $65/month
H. Extra Tools for website Engagement

A simple yet super-effective pop-up marketing tool on the block, Hello Bar lets you add a variety of beautiful pop-ups to your website in the form of slide-ins, page takeovers, non-scrolling header/footer bars, floaters, modals, and more.
The designs are highly customizable, with hundreds of premade themes and a drag-and-drop visual editor. However, its most fascinating feature is a highly-intuitive design assistant that automatically detects your website's theme and creates matching pop-ups.
Key Features:
Variety of customizable, strategically structured pop-ups to retain traffic on your website

100+ themes along with a visual editor that enables you to create beautifully styled pop-ups aligning with your requirements

Easy, one-click installation that requires no coding inputs

Intuitive design assistant that tailors pop-ups in congruence with your brand's them automatically
Pros
Cons
Easy to install, customize, & implement

Unobtrusive pop-ups

Limited integration options that sometimes hinder data flow

Less intuitive UX
Suitable for: Small to medium businesses
Choose for: Capturing leads, creating email forms, and mini-surveys
Pricing: Starts at $29/month

OneAll is a comprehensive user integration and storage solution that stores your visitors' registration data and effortlessly reiterates them for every login. The tool saves time and in-house maintenance costs by eliminating the need for managing your customer's credentials on your own and offers easy implementation in a state-of-the-art security system. The other significant benefit of OneAll is the authentication filter that lets you avoid spam and bot registrations.
Key Features:
Integrates with almost all the popular social network platforms including Facebook, Instagram, Twitter, PayPal, and more

Simplifies the registration/login process for both new and existing customers as all they need to do is log in to the social media handle linked to your website

Rounds up social metrics like in-site registrations, referral traffic, and returning users that you can leverage to optimize your website
Pros
Cons
Simple & easy-to-understand interface

Connects all network logins to a single app

Crashes frequently

More offbeat networks need to be added
Suitable for: Small to large businesses
Choose for: Identifying visitors on website, handling social network integrations
Pricing: Starts at $35/month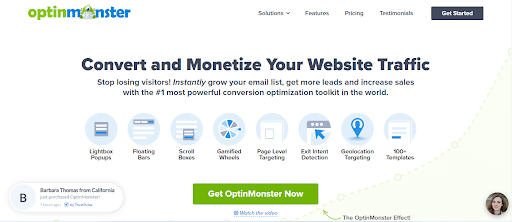 OptinMonster is a leading cloud-based solution for marketing automation that allows users to create and test a wide range of tailor-made opt-in pop-ups. From slide-ins to bars and scrollers to lightbox – you can make a pop-up of your choice and serve them up to the right visitors based on their location, website interaction, date, time, exit intent, and other similar parameters. The tool also lets you test your designs and leverage the analytics to achieve better-performing overlays.
Key Features:
Option to create a variety of pop-ups such as floating bars, sidebar forms, lightbox pop-ups, and slide-ins with the drag-and-drop builder

Reduces cart abandonment with personalized campaigns that get triggered by exit intent

Highly customizable designs, content, and format along with A/B testing analytics to identify the highest converting version

Auto-integrates with Google Analytics to give users an overview of the page views, click rates, conversion rates, referral pages, and more
Pros
Cons
Vast library of templates to choose from

Campaigns are easy to set up

Integrations can be expanded

Reporting analytics lack depth
Suitable for: Medium to large businesses
Choose for: Creating personalized popups and targeted marketing
Pricing: Starts at $9/month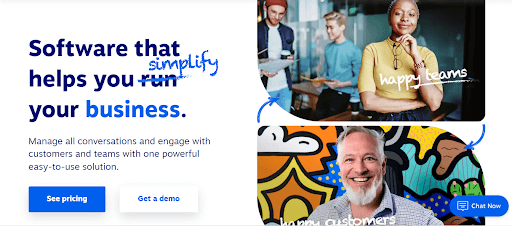 Nextiva is a customer communication tool that enables businesses to build deeper connections with their customers through automation and live interactions. The platform brings all communication channels – SMS, voice, videos, chats, and surveys – together under one roof. This multichannel approach helps effective resolution of consumer queries via any media your users prefer.
Nextiva also offers task automation, team communication, and in-depth business analytics, making it a comprehensive customer care solution.
Key Features:
All-in-one customer support platform with multichannel support

Cross-device compatibility with features functional on both mobile phones and desktops

Crystal clear audio and video quality

Easy to use tool that sets up in minutes
Pros
Cons
Well-equipped customer support

Stable call & video quality

Crowded interface

Needs better cross-platform compatibility
Suitable for: Medium to large businesses
Choose for: Customer and team communication
Pricing: Starts at $18.95/month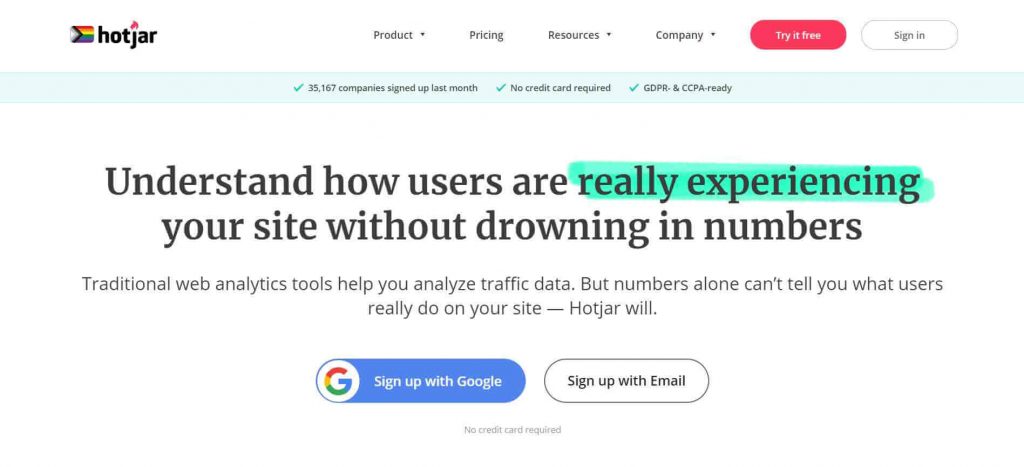 Hotjar is one of the most popular user recording tools in the realm of customer feedback systems. It offers multiple exciting features, including survey templates, heatmaps to observe click and scroll behavior, instant visual feedback, automated session recordings, and more.
The tool gives a clear idea of how customers engage with your website in real-time with measurable metrics and integrates easily with your favorite third-party tools to smoothen the data inflow process further.
Key Features:
In-depth user activity tracking with first-hand insights that go beyond the usual web analytics

Lets you hear from actual users through customized, on-site surveys and visual feedback

Supports live playback of website visitors for more detailed insights

Reduced abandonments through frustration alerts that notify you as soon as a user encounters glitches or gets stuck

Built-in survey templates to create surveys within minutes
Pros
Cons
Clean, glitch-free interface

Doesn't slow down the website when capturing user movements

Session recordings could use more filters

Limitation on the height of captured screens
Suitable for: Medium to large businesses
Choose for: Consolidating, identifying, and communicating user needs
Pricing: Starts at $31/month
Ready to Choose the Best Website Engagement Tool for Yourself?
Improving your website engagement is ultimately improving your conversion rate; there are no two ways about it. However, the first step towards it is to build a reliable influx of visitors who stay, interact, provide feedback, and preferably convert at the end of it all.
The website engagement tools listed above are some of the most popular ones on the block, each with its own set of service categories, unique features, benefits, and even some drawbacks.
Looking for the proverbial needle in the haystack and finding the perfect tool that fits your bill needs a willingness to experiment and more than a dash of patience. With this list, we have simply set the stepping stone with a comprehensive overview of what you can expect from each of them. Take your time, analyze the tools, and zero in on the one(s) that seems to be the most suitable.
Pro tip: You should definitely pay attention to three things while picking a tool: ease of use, cost-effectiveness, and utilizable core features. If a tool has all three, go right ahead!
Do you want instant 300% growth?
Picreel popups can get YOUR website 300% instant sales growth. See Case Studies.