No matter what you're already doing about conversion rate optimization (CRO), it's time to take it mobile. Mobile CRO is no longer an optional extra. That's because more and more people use mobile devices as their primary mode of connection.
Mobile Device Usage: The Stats
Statistics from comScore show that:
Smartphone usage increased 394% between 2010 and 2014.
Tablet usage increased 1721% in the same period.
Mobile devices are the most used digital platform, accounting for 60% of time spent on digital media.
21% of millennials no longer use desktop computers.
More people are using mobile devices as their main way to connect to social media too, as the most recent State of Social Media report from JBH shows. And online shoppers are also going mobile. Data from Conversioner reveals that in 2014, online shoppers spent 143 billion minutes on tablets and a whopping 521 billion minutes on smartphones.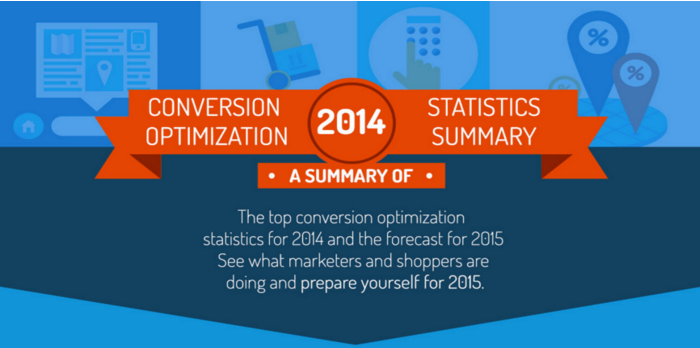 All this adds up to one simple fact: mobile CRO is now a crucial part of your overall CRO strategy. Here are some of the key areas you need to think about to improve conversions.
1. Responsive Design
According to Google, 96% of consumers have encountered sites that weren't designed for mobile users. This leads to frustration and annoyance, and many people will leave a poorly-designed or poorly-performing site and never come back.
That's really not a big surprise. Web users have always gravitated to sites that work well for them; users of mobile sites and apps aren't any different. The same research shows that these design flaws can hurt your conversions and your reputation.
What to do next: visit your site using your mobile device and see if you can complete key actions quickly. If not, there's work to do.
2. Mobile-Friendliness
Mobile-friendliness may seem like the same as responsive design, but it isn't. This is about whether your site passes the Google mobile-friendly test. Responsive design will help, but you may have to make some other tweaks too.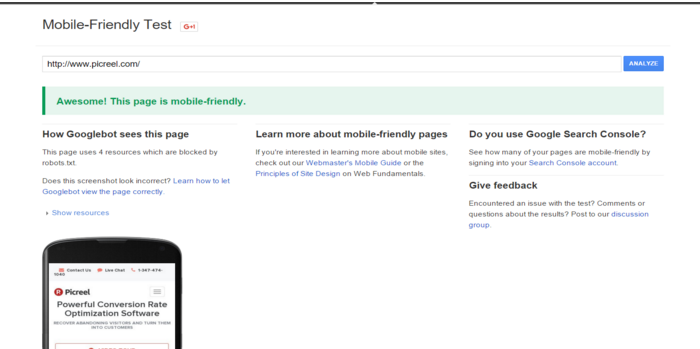 This is important because Google signals mobile-friendly sites in the search results page that mobile device users see. If a site doesn't have the mobile-friendly label, there's no incentive to even visit it. Over time, this could seriously hurt search rankings. And if people can't find your site (or your mobile app) how will it convert?
What to do next: test your site with Google's mobile-friendly testing tool and fix any errors the tool finds.
3. Page Speed
It's well known that slow page loads kill conversions. That's true for desktop users and is doubly true for mobile users. Google recommends sub-1-second page load times for mobile users, with good reason. As Kissmetrics shows, every second counts and the slower the page the more costly the income loss.
What to do next: use GTMetrix or your favorite page speed testing tool to identify areas to fix.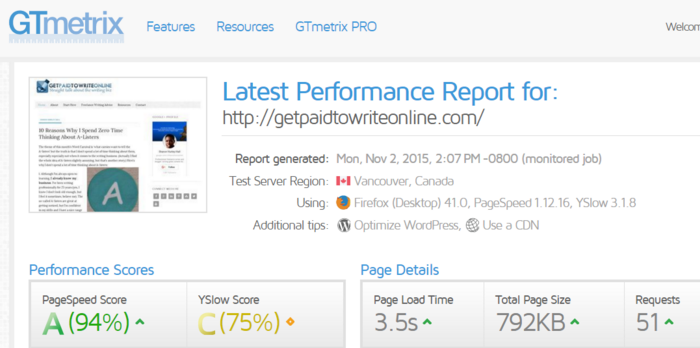 Once the design and speed issues are out of the way, it's time to think about user experience (UX) and general usability. Though they sound similar, they aren't the same at all. In a nutshell, usability is about users' ability to accomplish actions on your site, while UX is about how they feel while they perform those actions. Both work together to help you optimize for mobile conversions. Here are some of the areas to consider.
4. Think about Thumbs
One thing I struggle with when using sites on mobile devices is my thumbs. Until now, I didn't think they were particularly large, but they do tend to get in the way. I'm not the only one to experience this. By the end of this year, more than 1 billion people will ONLY use their phones to browse the web, says Visually, so it's critical to think about whether users will find it easy to complete key actions with their thumbs. That means thinking about:
site design(since most people are right-handed, it's wise to optimize for the use of the right thumb).
making it easy to scroll and select, whether in portrait or landscape mode.
keeping conversion and call-to-action (CTA) buttons prominent.

What to do next: check the tap zones on your mobile interface. Is it easy for mobile users to identify and press your CTA buttons?
5. Design Your Forms for Mobile
To market to your audience, you need to collect information from them. Avoid the temptation to try to collect all the info you want in a single form. It's a one-way ticket to poor mobile CRO. Long forms hurt conversions, so here's an alternative. Design a form that collects the minimum information you need for your prospects to complete the desired action. Once they have signed up, you can always get more information later. And don't worry about desktop users; they won't mind a shorter form either.
Form length isn't the only issue; you also need to think about form labels. Sitepoint has an excellent rundown of the pros and cons of different form label placements. In particular, it points out that putting the form labels within the form field (one of my pet peeves) can lead to confusion. Instead, positioning labels above or to the side of the form field is much more user-friendly and makes for better UX.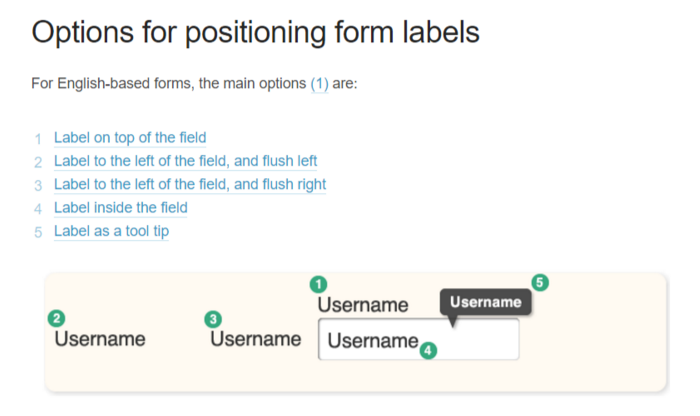 Still on the subject of forms, a good UX tip is to do some behind-the-scenes coding to make it easier for people to provide their information. As a mobile user, there's a world of difference between having to type in your full email address and having the "@ symbol" and ".com" pop up. And if you have to enter a phone number or credit card number, it's a lot easier with the number keypad than the on-screen keyboard. And it turns out, making this happen is as simple as changing the input type in the coding for your form.
What to do next: look at the forms you are using. Can you eliminate any fields?
6. Address Other UX Issues
There are many other UX and usability issues that will help boost conversions. Areas to address include:
making sure design elements are useful and actually work (if you've included a slider, does it slide?)
checking the navigation and search bar to ensure that visitors can easily find the information they want.
ensuring that images are relevant and sharp while loading quickly
using design to provide clear guidance for users on how to progress through the site.
ensuring that users can complete actions with only a couple of taps.
Good mobile usability also means making it easy for people to search, scan and save information. It's a multiscreen world and the chances are that a transaction begun on a smartphone will be completed on another device.
What to do next: evaluate user experience with a testing tool or an exit survey.
7. Play to Mobile's Strengths
Around 54% of shoppers use mobile devices to research their purchases and many of those move to purchase within a day, says the latest research from Google. To win your share of conversions, it's important to:
ensure that your mobile interface includes location information and maps for those searching to complete an action near where they are.
understand user intent and make sure that the mobile experience delivers.
make it easy for mobile users to act on information immediately.
What to do next: visit the Google Micro Moments site for insight into mobile CRO.
8. Analyze and Test
Remember the importance of analytics in understanding your mobile audience. You're already collecting data on desktop users, figuring out which pages attract them, which pages send them away and what actions they take while they're on your site. For good CRO, do the same for mobile users.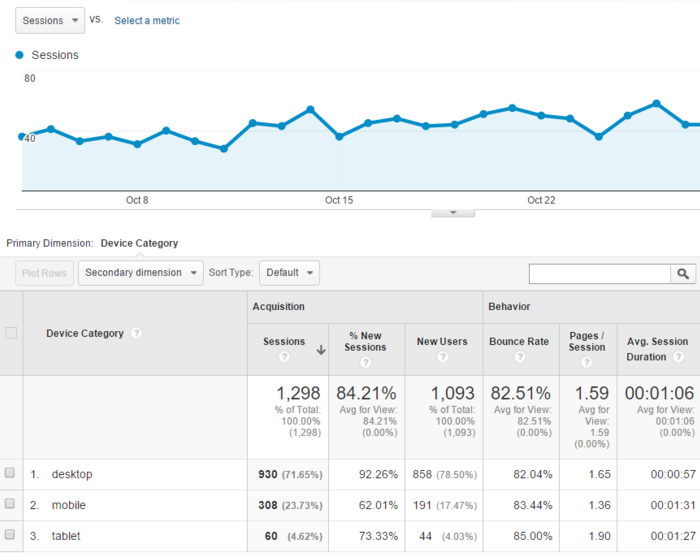 Google Analytics helps you segment those using phones, tablets and desktop computers. You can add other metrics to further drill down into your audience. For even more insight, check out mobile analytics tools like the ones in this list from WooRank. The more insight you have, the better you will be able to handle mobile CRO tasks.
Testing goes hand in hand with analytics. Whether you're using exit overlays or split testing, it's essential to continue to optimize for mobile by giving users different options for buttons, CTAs, interfaces and more. Continuous testing means you can take a data-driven approach to mobile CRO rather than relying just on intuition.
What to do next: form hypotheses about what to improve based on the mobile analytics data you have collected. Test to see if you are right.
Follow the steps in this guide to understand what's working well for your mobile visitors and what you need to fix. That will give you a head start on increasing mobile conversions on specific landing pages and across your site as a whole. How have you optimized for mobile in the last six months?
Do you want instant business growth?
Picreel customers get a 15-300% instant increase in inbound leads & conversions.