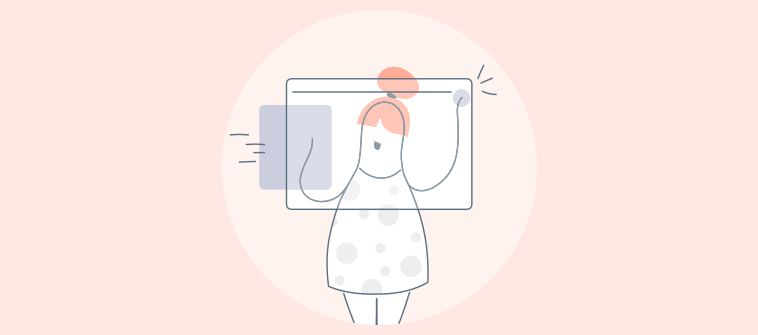 Random readers reading random blogs and visiting random pages on your website leave you with really less probability of them returning to your website or blog again. Whether you run an eCommerce business or SaaS company or are a blogger, these scenes are unpleasant.
Everyone has one common goal: attracting maximum traffic, building an engaging community, and grabbing more followers (and leads). Surely, growing an audience and filling your followers' list ain't happening overnight. So, how to gain blog followers? With the help of pop up blogs, you can easily start your growth journey to increase engagement and attract email subscribers.
If visitors have landed on your website and blogs, they have made an informed decision. All you need to do is smartly target the visitors with the right website scroll popups. But, what's that? We will be covering it all in detail below.
What is a Website Scroll Popup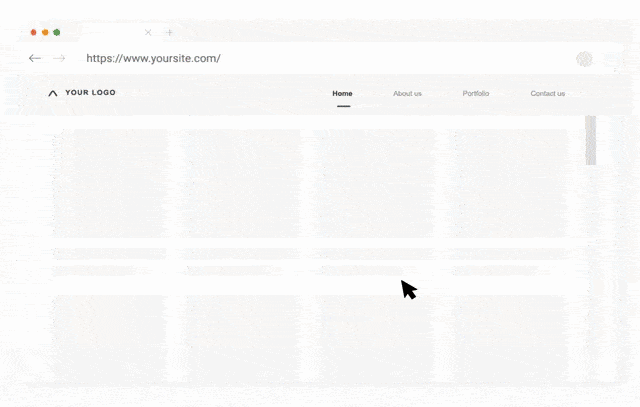 A website scroll popup is displayed to visitors when they have been on the web page for some time and scrolled a certain length down the page. If you are familiar with popup tools, they offer trigger options, and one such option is scroll percentage.
Based on the percentage of the webpage the visitor has scrolled like 20%, 50%, 80%, etc., the popup is triggered. With the help of these popups, you can easily display multiple types of offers like access to the premium newsletter, blog subscription, deals & discounts, giveaways, and much more to your visitors, readers, and potential customers.
Website scroll popups usually return better results because the offer displayed to the visitors is more relevant and targeted. Let's check out the importance of these popups.
Why Website Scroll Popup Is Important
Website scroll popups are important for the overall growth of your business and website. Here's how popups can help you!
Grow Mailing Lists
:
The most valuable visitors or readers are those that come back regularly to read your blogs and guides. With the help of website scroll popups, you can run email subscription campaigns to increase website leads.
Increase Social Followers
:
The popularity of social media has always been on the rise, and it is a great platform to engage with different audiences. Using the right popups, you can drive traffic to your social media pages to increase followers, likes, and shares.
Redirect Visitors to Relevant Landing Pages
:
Based on the interest shown by visitors and readers, you can redirect them to a relevant sales page, pricing page, product/service page, and so on. If you have an online store, it will be beneficial to your business. If not, then you can advertise others' services to generate additional revenue.
Promote New Content/Products
:
To reach the maximum audience, you will have to promote your content. Using beautiful popups, you can lead visitors to your featured blog posts and new products/services. It is a great way to increase engagement.
Grab Email Addresses Using Giveaways:
If you host giveaways and offer freebies/gifts to your website visitors, then it is a good opportunity to get email addresses via popups. You can also generate more traffic by asking visitors to share giveaways.
So, that's why website scroll popups are important. Let's see more in detail how popups can help you get more followers!
How Popups Can Help Get More Followers
Many people have doubts about the capabilities of popups as they can interfere with the user experience. Well, it all depends on how you strategize and implement popups. Let's understand this with an example.
Think about ads that you see on TV that interrupt your viewing experience. You feel irritated when your favorite show or movie gets paused. That's not what you wish to achieve through popups on your website, right?
So, you will have to grab visitors' attention with targeted offers like incentivizing their purchase, giving them something in return for their email subscription, and so on. With a unique and attractive design plus content copy, you can display the right popup at the right time to the right audience to get more followers.
In the following popup example, it is clear that the visitors are reading a blog/guide. When they are halfway through, the popup appears to access more such content in return for their email address. Isn't this a great way to generate leads?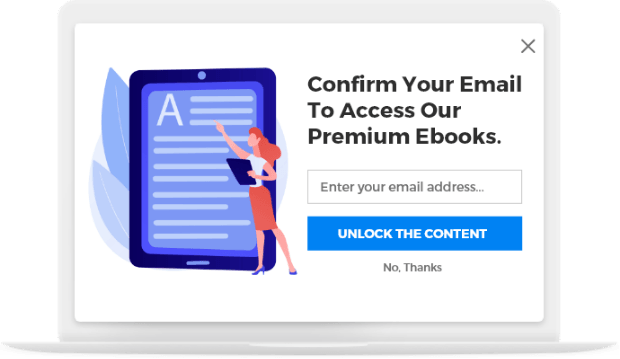 In a similar way, you can design popups to guide visitors to your social media pages to gain followers. Also, if you are looking to collect additional details like name, mobile number, etc., you can create popups as you like. The main thing to keep in mind is configuring the trigger options and targeting rules correctly.
Now, let's move on to the ways and tactics to use popups for engaging visitors and increasing followers plus subscribers.
8 Proven Ways to Engage Readers & Increase Followers Using Popups
To expand your reach and maximize your popup marketing efforts, here are some really great and proven tips for growing your leads and business.
#1 – Offer Lead Magnet
You might gain some followers and subscribers by simply asking your visitors. But, it doesn't provide you the results you expect. If you want to fill your mailing lists and boost your followers quickly, you need a lead magnet.
A lead magnet is simply an incentive or offers like a discount coupon, freebie, premium ebook, exclusive access to some content, and so on in return for visitors' email addresses. Based on the type of industry you are in, you can display relevant offers. If the reader is on your SaaS blog, offer downloadable content, or if you have an eCommerce store, you can offer free shipping/discount codes.
By solving their problems or adding value to your offer, readers are more than happy to give their email addresses.
#2 – Create Content Upgrades
Your blogs might be ranking high on search engines, but it's not of much use to you if random readers exit without leaving their email addresses. So, you can add content upgrades to your top-performing blog posts.
You can lock the content after giving a glimpse of what's inside and make it accessible to members who have subscribed to your newsletter or have signed up. Using a delightful popup, you can make the newsletter subscription process quick and easy for the readers.
Using this tactic, you can grow your leads and conversions exponentially through blog posts and any other content that adds value.
#3 – Run Giveaways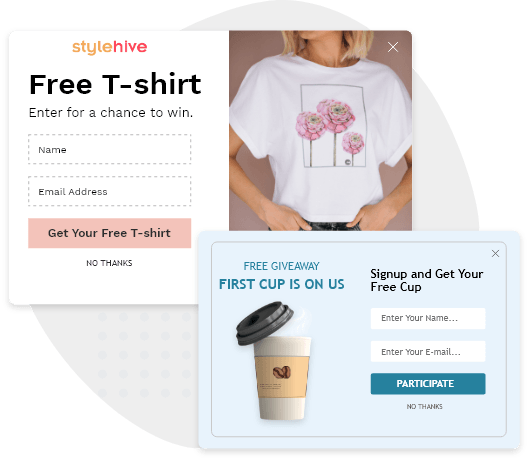 It is the most effective way to gain a lot of followers in a short time. Running online giveaway contests on your blog posts and landing pages can attract the attention of readers easily. People love to win things for free and will be happy to leave their email addresses to participate.
What's more? You can ask the contestants to share the giveaway on social media or with their friends to increase their chances of winning. Include the share buttons in the overlay window to make it feasible for the visitors to share giveaways.
You can share these giveaways on your social media handles as well to drive more traffic to your website and grow your subscriber base at the same time.
#4 – Use Exit-Intent Popups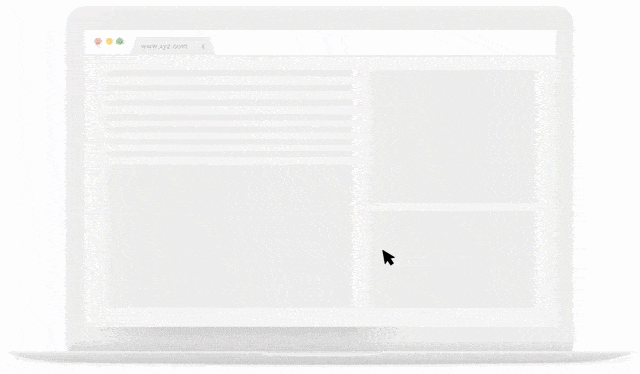 The best way to be sure of not interfering with the user experience is through exit-intent pop-ups. When the reader or visitor is about to exit your website, you can display popups smartly at the right moment to collect their contact information.
Such pop-ups are also crucial on different landing pages and checkout pages to reduce cart abandonment & bounce rates and significantly increase conversion rates. When the visitor is done with your blog or website's content, it is the right time to hit them with an offer they simply can't resist.
Keep in mind to target the visitors with a relevant offer so that it grabs their attention instantly. Try to keep the popup design and copy similar to the content they were browsing.
#5 – Set Scroll Popup's Trigger to 50-60%
When we earlier discussed website scroll popups, we mentioned the percentage of the webpage. This number is important as it will decide the number of people that might leave their email address or follow your blog page.
By shooting the popup too early, you will end up annoying the visitors, and by leaving it too late, you won't find the visitors on your website. In general, keeping this figure to around 50 and 60 percent is the best time and place to trigger a scroll popup.
However, you first need to check your website stats to find the average scroll length of your visitors. If it is below 60%, you need to adjust this number to a lower value. But, if it is way too low, then you need to optimize your website content and design.
#6 – Use an Impressive Call-to-action (CTA)
Just because you are asking your visitors to subscribe to your newsletter or follow you on Facebook doesn't mean they will. The call-to-action is where the real action happens, as that button will guide the visitors to take action.
You need to keep it precise and to the point. As it will be highlighted in a different color, the content should be eye-catching and unique. Keep the CTA text completely relevant to the popup, and it should not confuse the visitors.
Finally, make sure to include action words like Buy, Sign-up, Get Started, Add, Follow, etc. Below the CTA is the decline button. You can play with words to stop the reader so that they reconsider your offer.
#7 – Optimize Popups for Mobile Devices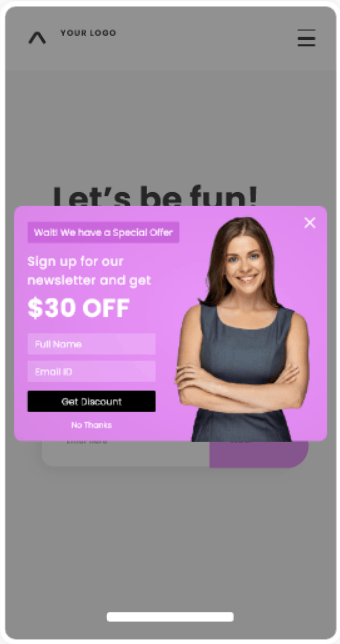 Almost half of the online users browse from their mobile devices, and for them, you have to level up your popup designs. If your popup is covering their screen completely or offering a bad user experience, you should optimize it.
You need to create mobile-friendly popups that fit all the devices. Also, you should consider some other elements of the mobile user experience while designing your popups. As the screen size is small compared to desktop and laptop, make sure to keep the Close [X] button visible.
Remember that your mobile visitors won't have enough patience to fill long forms and unnecessary details on your popups. So, limit the information you ask for.
#8 – A/B Test Website Scroll Popups
In the end, the results matter the most. If your current popup strategies are not working, then it is time to A/B test your popups to find the best-converting ones. Consider testing all the elements one by one to see which element was impactful.
Make changes to the design, content copy, CTA, colors, and so on. Also, change the scroll trigger percentage for website scroll popups to see where more visitors are taking action.
If you are running an eCommerce store, try changing your offer between discount codes (10%, 20% off), coupons ($15 off on your next purchase), free shipping, and so on.
Time to Smartly Implement Popups!
The popup strategies we mentioned above work well if you implement them smartly on your website. Although, strategies alone are not enough to get more followers, leads, and conversions. So, here we are with one final question for you! Are you using a popup tool that displays AI-powered popups smartly?
If your answer is No, then it is time for you to try Picreel. Picreel is the #1 lead generation popup tool that lets you create delightful popups in no time. With advanced trigger options and targeting rules, you can display popups at the right time to get your desired results. Also, it comes with built-in A/B testing and analytics features to help you get more blog followers.
Get started with exit intent & scroll technology smartly on the pop up blogs today!
Do you want instant 300% growth?
Picreel popups can get YOUR website 300% instant sales growth. See Case Studies.