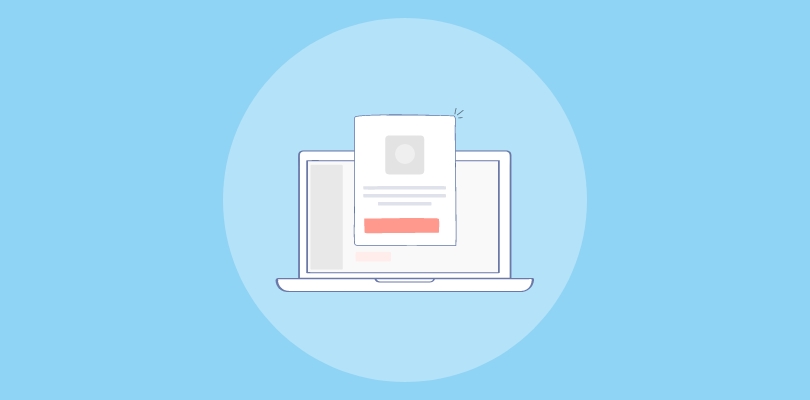 Omnisend is my go-to for marketing automation. With easy-to-use features, it blends email, SMS, and more for seamless campaigns. As a digital marketer myself, I can confirm that Onmisend is highly effective in improving customer communication and engagement.
Recently, I came across the potential of embedding popups in marketing campaigns to grow my email list and improve click-through rates.
Now you might wonder if Omnisend offers popups. The answer is yes! In fact, I'll share two different ways of creating a popup in Omnisend which includes its built-in popup builder and using an alternative popup tool called Picreel.
We'll also talk about how Omnisend's popup builder is different from Picreel and which is a popular popup tool.
But first, have a look at what my Picreel popup looks like in Omnisend.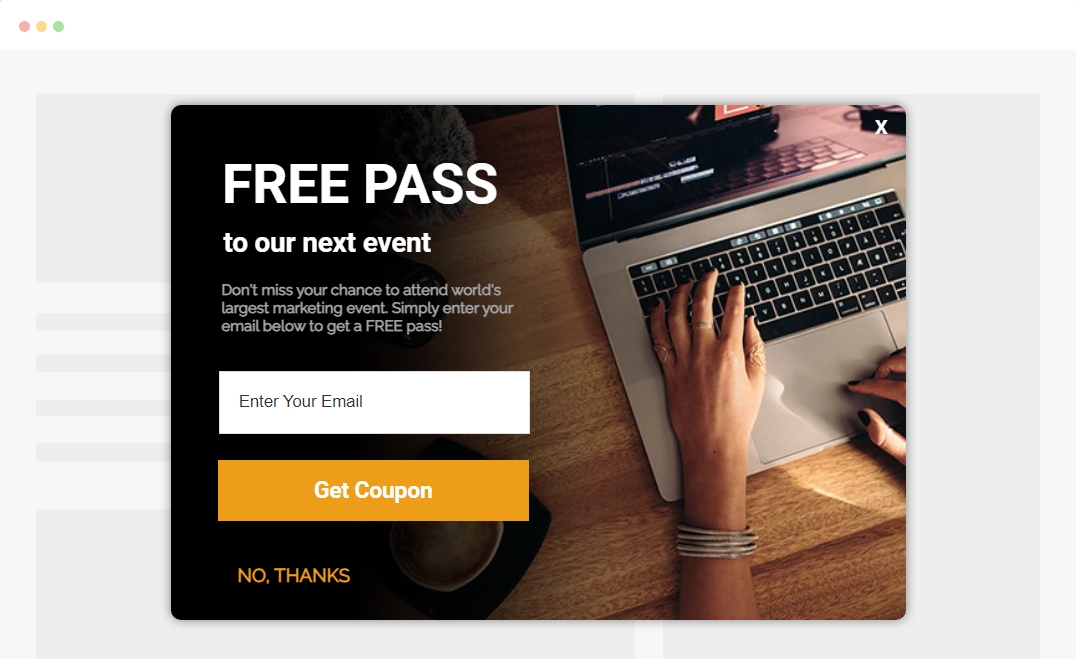 For starters, to help you make an informed decision, let's compare Omnisend popup builder with Picreel in terms of several criteria:
| Criteria | Omnisend Popup | Picreel Popup |
| --- | --- | --- |
| Advanced customization options | ❌Omnisend offers basic design customization options | ✅Picreel provides advanced customization options, including the ability to create fully custom templates and add custom HTML/CSS |
| Behavioral targeting | ✅Omnisend allows for basic targeting options based on pages viewed and cart abandonment | ✅Picreel offers advanced behavioral targeting options, such as mouse movement tracking and exit intent triggers |
| Advanced customization options | ❌Omnisend offers basic design customization options | ✅Picreel provides advanced customization options, including the ability to create fully custom templates and add custom HTML/CSS |
| Advanced analytics and reporting | ✅Omnisend provides basic analytics and reporting features for forms | ✅Picreel has more advanced analytics and reporting capabilities, including A/B testing and conversion tracking |
| Advanced display rules | ❌Omnisend has limited display rule options | ✅Picreel provides advanced display rule options, such as time-based delays and geolocation targeting |
Clearly, Picreel has more benefits than Omnisend's popup builder. Based on what I've personally experienced, I suggest using Picreel for the following reasons:
More advanced features: Picreel offers a wider range of features compared to Omnisend popup forms, allowing for more creativity and customization options.
Cross-platform compatibility: Unlike Omnisend's limited platform support, Picreel works seamlessly across various platforms, providing flexibility and convenience.
Enhanced targeting capabilities: Picreel's advanced targeting options enable you to deliver popups based on specific user behaviors, resulting in more effective engagement and conversions. Learn more about advanced targeting from this help center page.
However, I will detail the process, breaking down each step, for crafting a popup in Omnisend using both techniques.
Method 1: Using Omnisend's Built-in Popup Builder
Omnisend offers a built-in popup builder that you can utilize to create effective popups. Follow these steps to create a popup using Omnisend:
1. Navigate to the "Forms" section on your Omnisend dashboard and click the "Create Form" button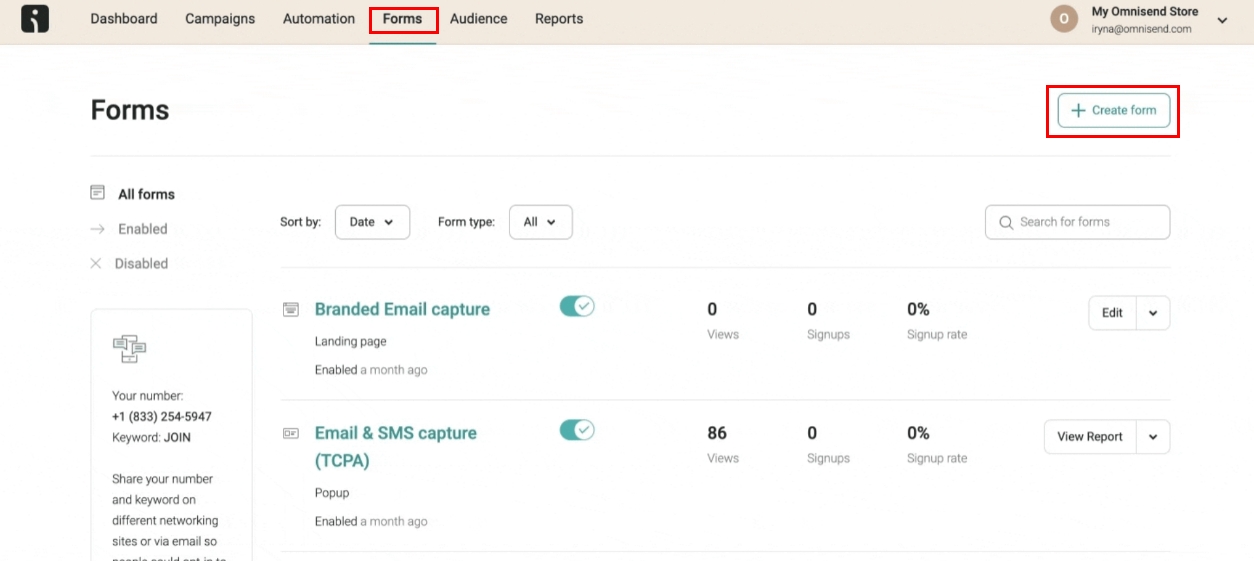 2. In the "Create Form" window, hover over a pre-designed template that will suit your needs and click "Use Template."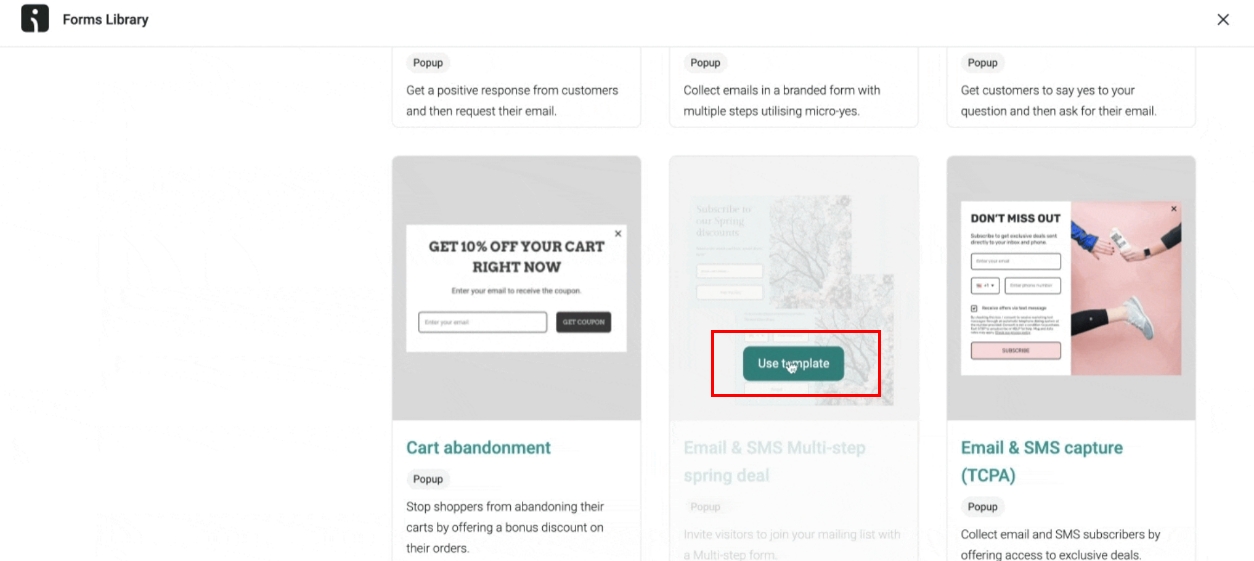 3. Customize the layout, theme, and behavior of your popup form using the "Form Builder" tools and settings.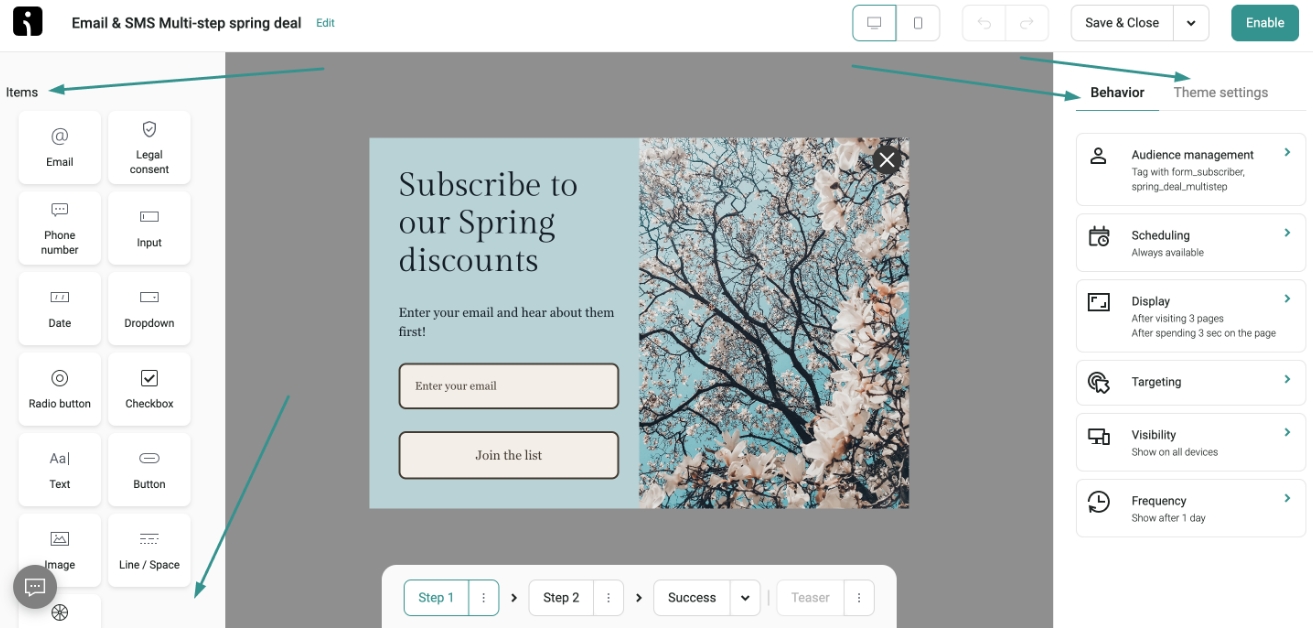 4. Drag and drop specific content items, such as email fields, phone number fields, text, buttons, images, legal text, input fields, date, drop-down, line/space, and other blocks, to enhance your popup form.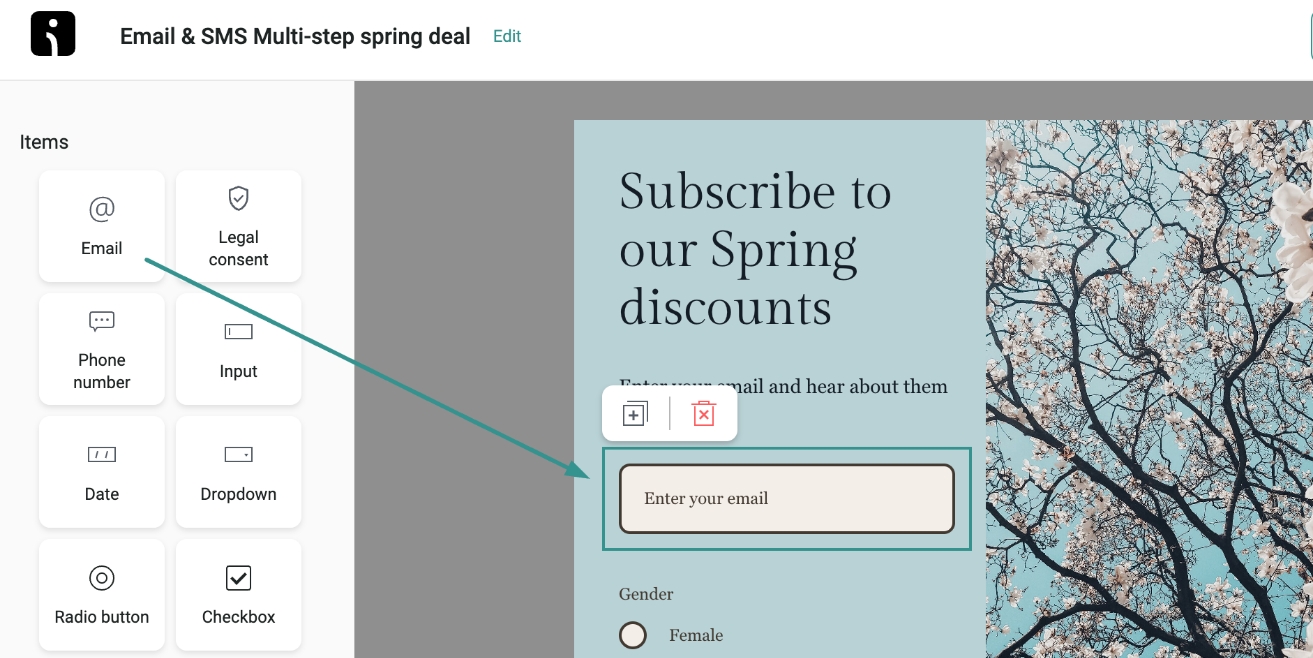 5. Preview your popup form to ensure that it's functioning as expected.
6. "Save" and publish your popup form.
Picreel is a versatile popup maker that can be used across different platforms. Follow these step-by-step instructions to create a Picreel popup:
Method 2: Using Picreel Popup Builder
1. Sign up for a Picreel account and log in.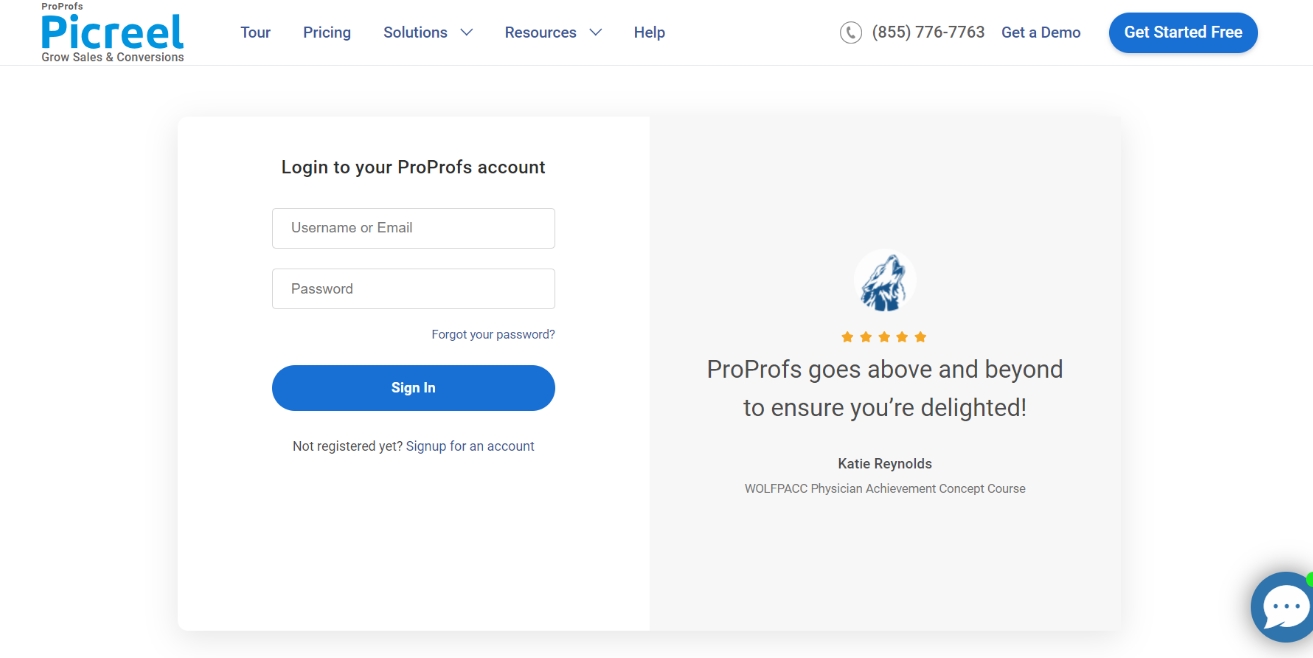 2. Go to the "Campaigns" menu and click the "New Campaign." Also, you can select the templates option from the drop-down or start from scratch.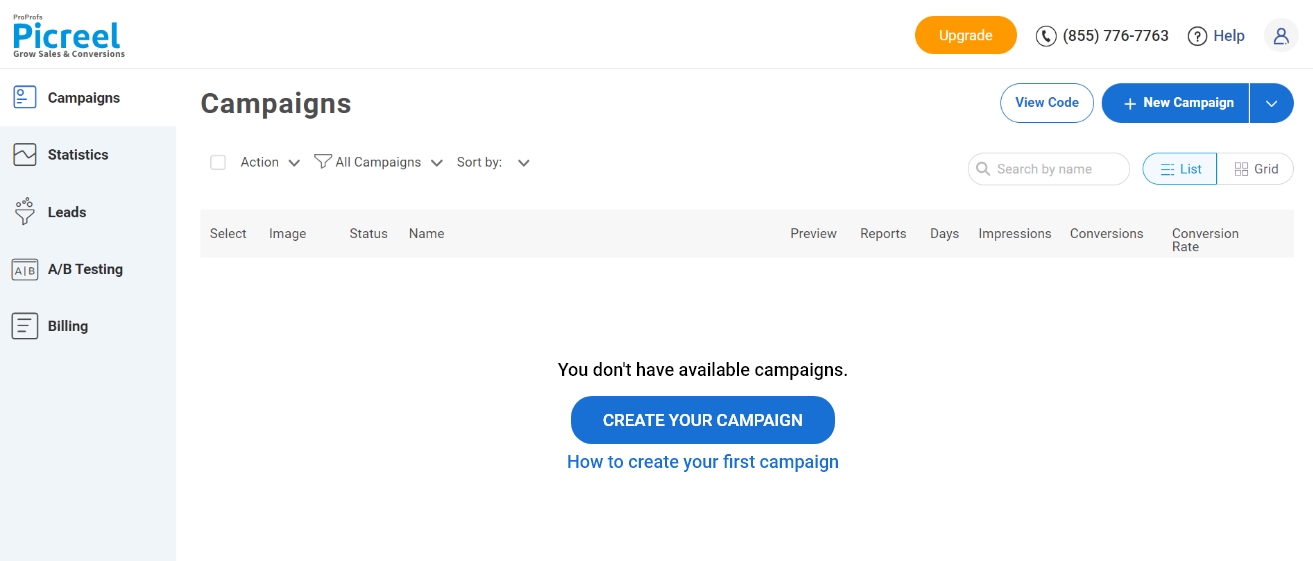 3. From the templates menu, choose the type of popup you want to create.

4. Once you select the design, customize it according to your preferences.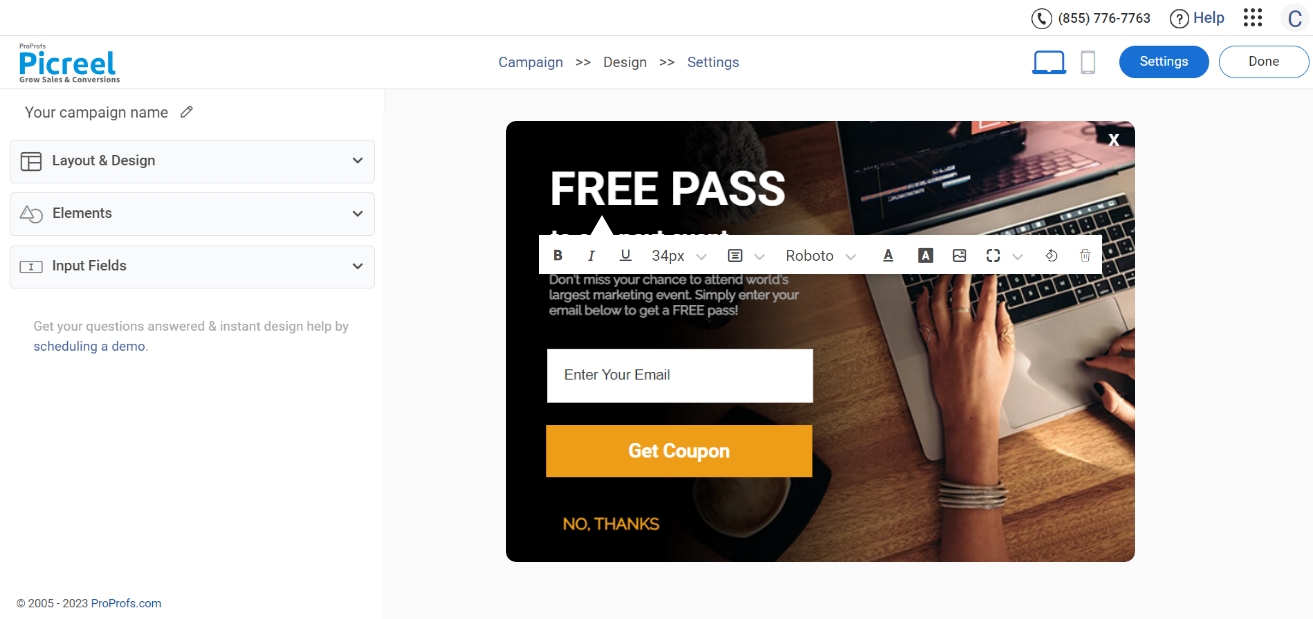 5. Configure your targeting and trigger options to specify when and where you want your popup to appear.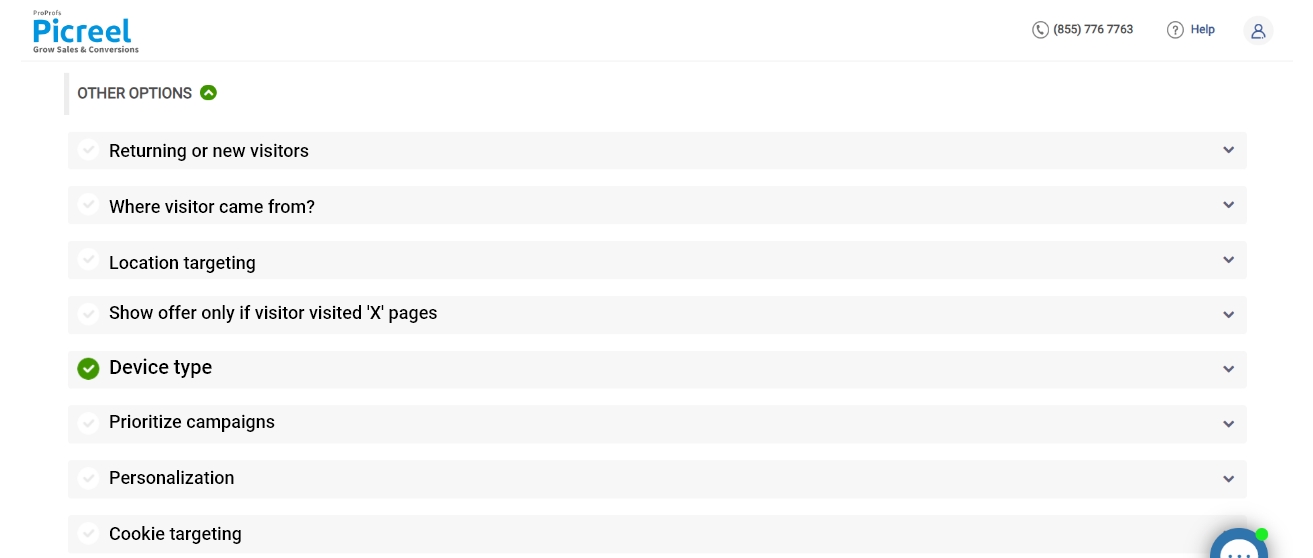 6. Click "Save" to activate your popup.
Also, if you prefer watching a video tutorial with step-by-step instructions, here is one right below:
Embedding Picreel HTML Code Inside Omnisend
To embed a Picreel popup on your Omnisend page, follow these steps:
1. Navigate to campaigns and click on "View Code."

2. Click on the code to copy it.
3. Now, navigate to the "Store Settings" in your Omnisend account.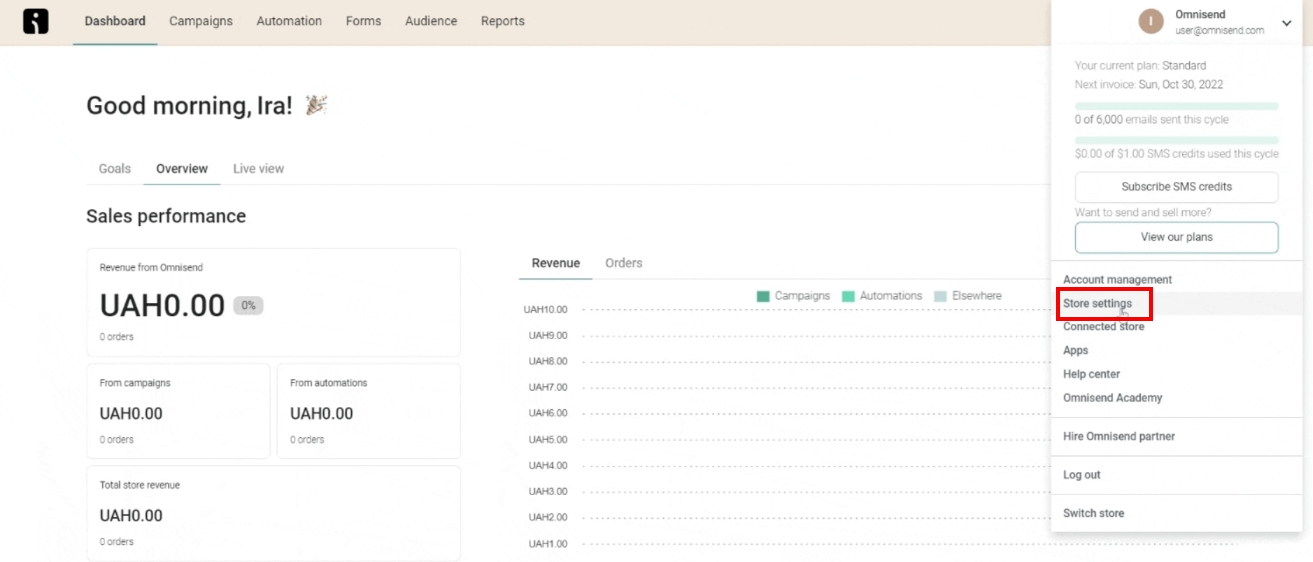 4. Select the "Saved Templates" option.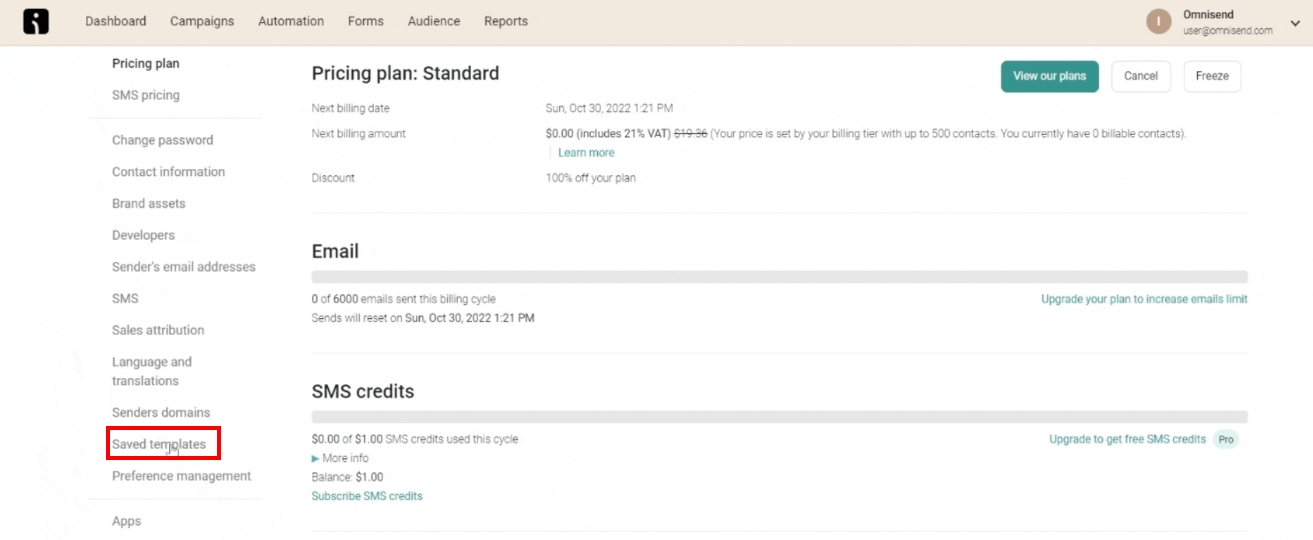 5. On the "Saved Templates" page, you will see a list of all your saved templates.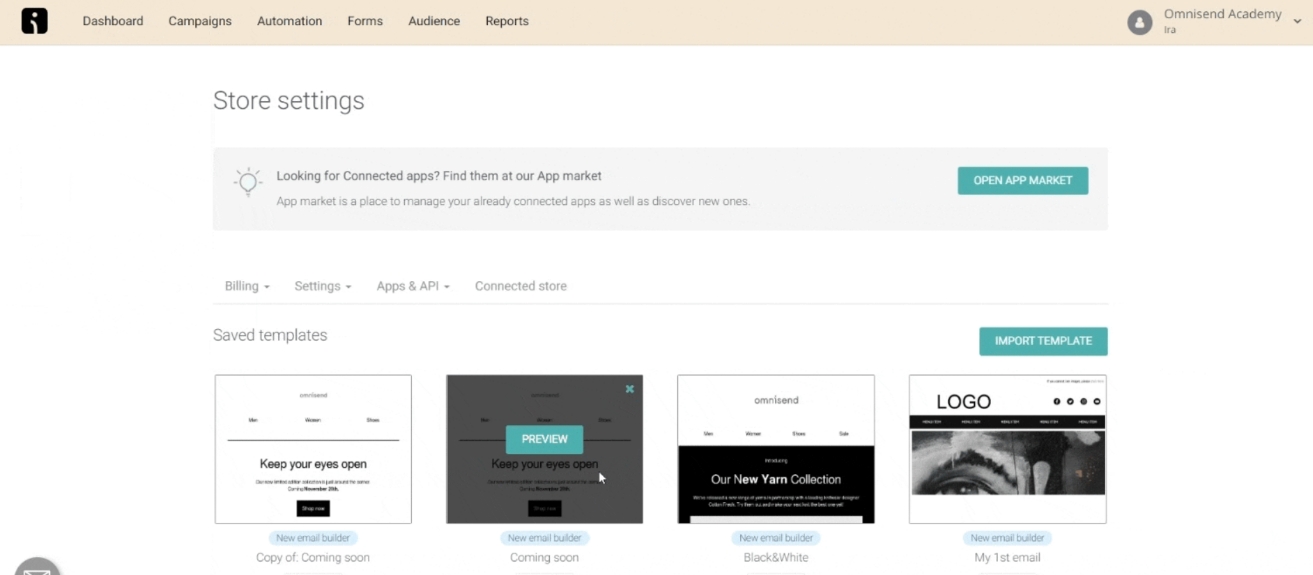 6. Click on the "Import template" button.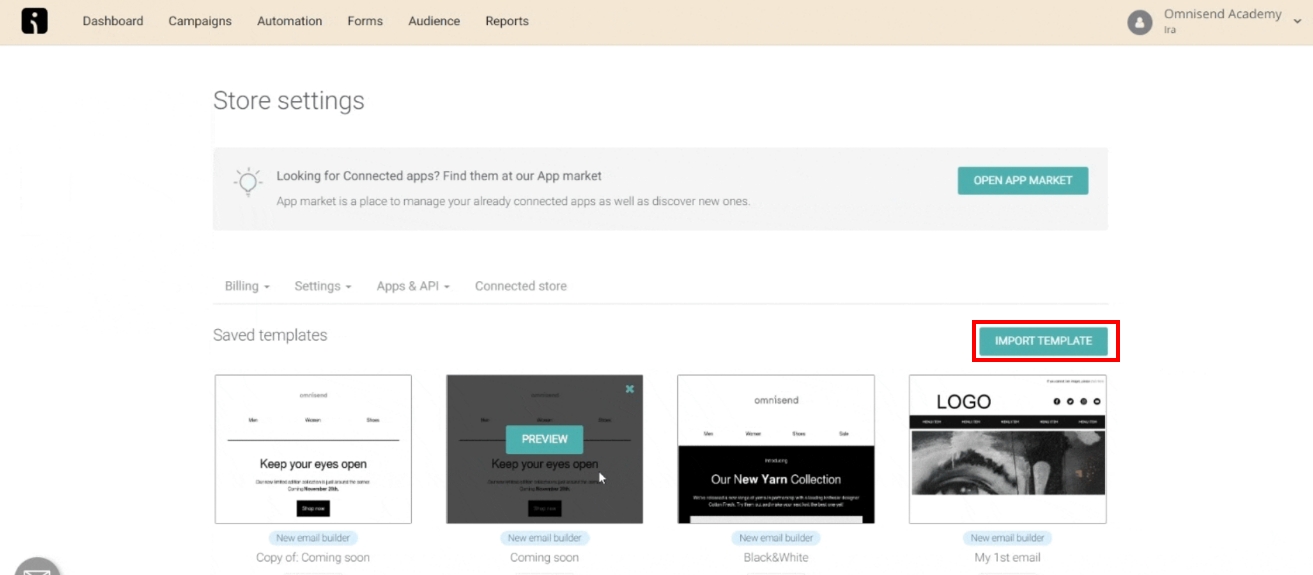 7. Choose the "Paste in code" import option.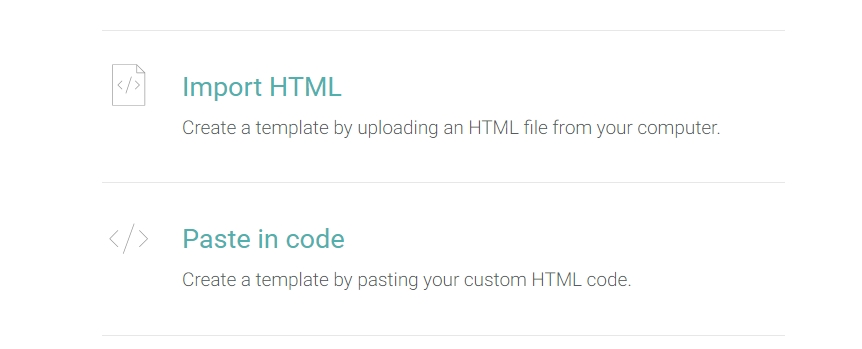 8. Add a name for your template and paste the HTML code that you have copied into the provided field.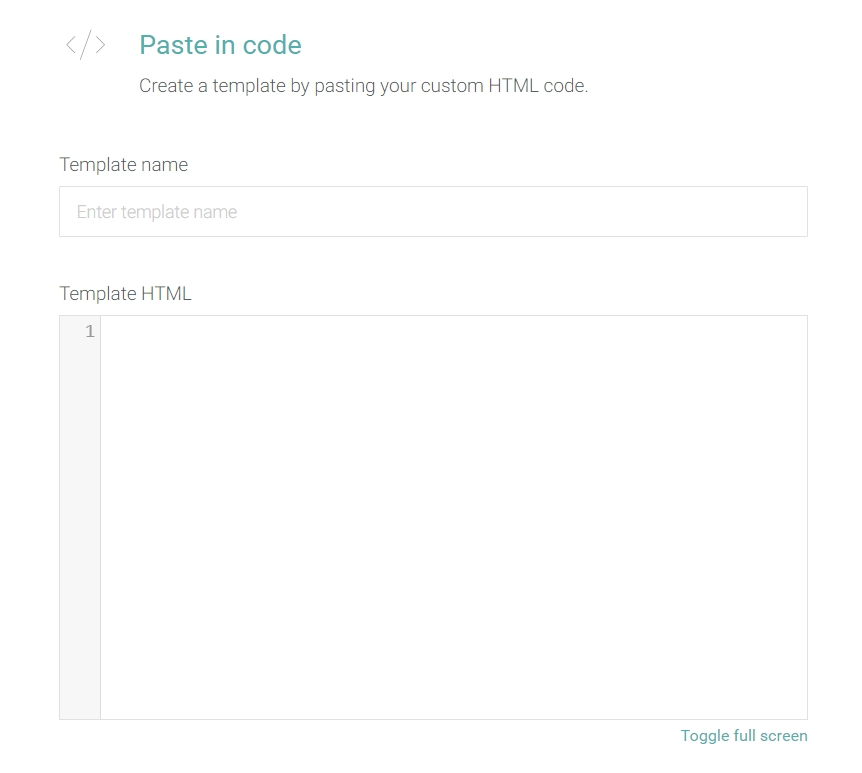 9. Your custom HTML template will now be accessible on the "Saved Templates" page and can be used in your campaigns and automation.
Which Is a Better Method: Method 1 or 2?
Keeping a long-term perspective in mind, utilizing Picreel for popups may be the better choice. It offers the advantage of keeping your data intact even if you change platforms. On top of that, Picreel provides more sophisticated popup options and a broader range of triggers for better engagement.
Also, Picreel comes with a forever-free plan for startups and small businesses and allows you to create unlimited popups with all premium features. I feel the free version does the job, however, you can always look for paid options that start as low as $9.99/month.
Ultimately, the choice between Method 1 and Method 2 depends on your specific needs, preferences, and budget.
Do you want instant 300% growth?
Picreel popups can get YOUR website 300% instant sales growth. See Case Studies.