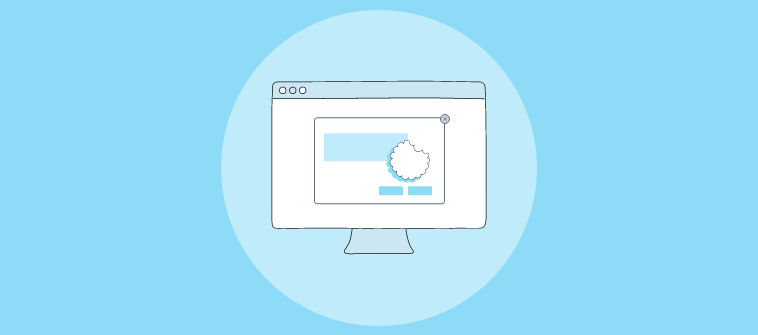 If you have built your website using Wix and you want to know how to add a popup on Wix, then you're not alone.
Wix is a popular cloud-based platform that offers smart solutions for website owners, and adding a popup on Wix is a very popular practice amongst marketers and business owners.
The reasons are quite simple.
For starters, popups can help you significantly improve opt-in rates and reduce cart abandonment.
Also, adding a popup on Wix is as simple as adding the embed code to your Wix editor, so why not do it in the first place?
So if you're considering adding popups on Wix but not sure where to start, this article is just for you. We'll take you through some quick and easy steps to help you add popups on Wix in just minutes.
Stay put!
Why Add a Popup to Wix?
Wix is a popular website builder tool that millions of business owners can leverage popups to boost their sales and revenue.
Not just that, Wix popups can help organizations and individual users achieve different marketing and sales goals, including lead generation, higher conversions, and much more.
Apart from that, Wix popups can also help:
Customers navigate through your website
Collect valuable visitor feedback
Promote sales and special offers
Read More - How to Generate Leads for Your Business in 2023
Why Should You Use Picreel for Wix?
Picreel is one of the most advanced website builder tools out there that can help you create highly intuitive and engaging website popups within minutes. It can also help you analyze and target your Wix website users based on their website activity for better conversion rates.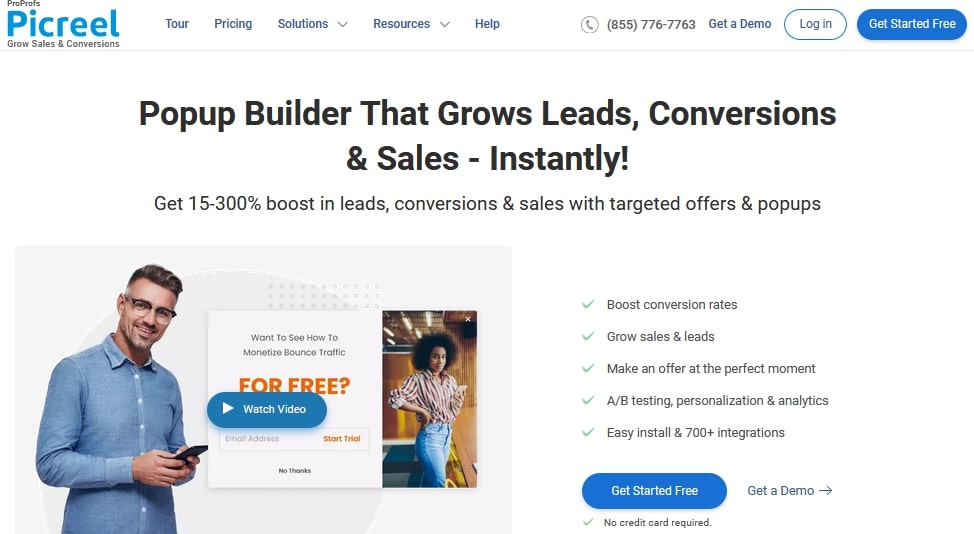 In addition, some more notable features of Picreel that make it an ideal tool for Wix are:
Fully compliant and compatible with Wix
100+ built-in popup templates
Tons of design and personalization options
Advanced targeting and triggering options
Does not impact the website speed
No plugins or extensions needed
Does not require any coding skills
How to Add a Popup on Wix?
Adding a popup on your Wix website is as simple as it gets. We'll take Picreel as our popup tool as it is one of the easiest tools to integrate with Wix. Let's take a look at the steps:
Step 1- Create your free account with Picreel and log in.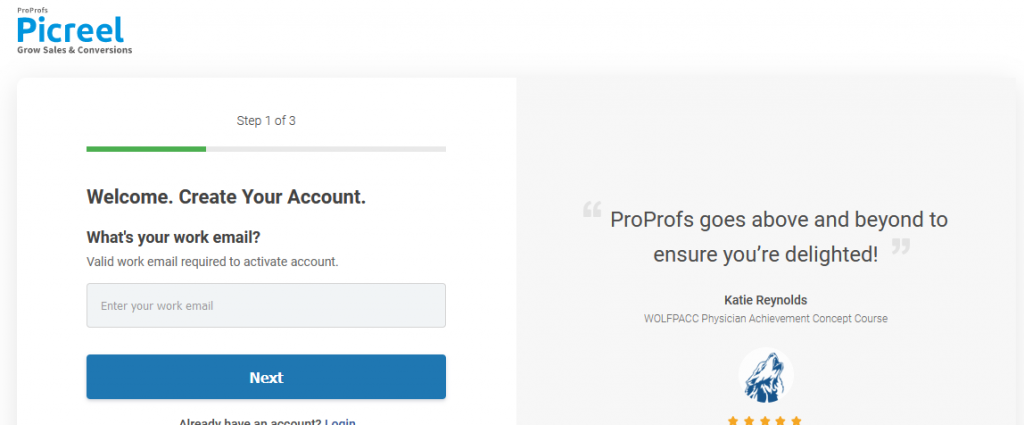 Step 2- Go to "Campaigns" and click "View Code." The code will be visible under the "Campaigns" header.

Step 3- Left click on the code to copy it to your clipboard.

Step 4- Sign in to your Wix Account

Step 5- Click on "Edit Site," and a new tab will appear.

Step 6- In the navigation menu, hover over "Settings" and select "Go to Editor" at the bottom.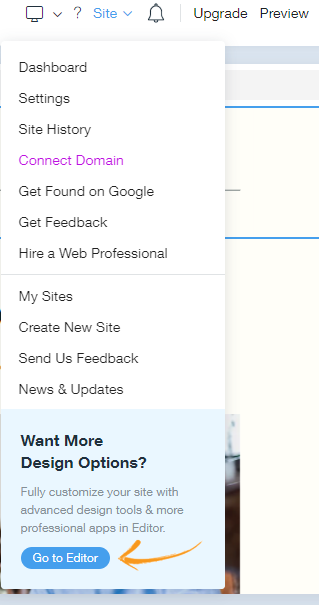 Step 7- When the screen overlay appears, select "Switch to Editor."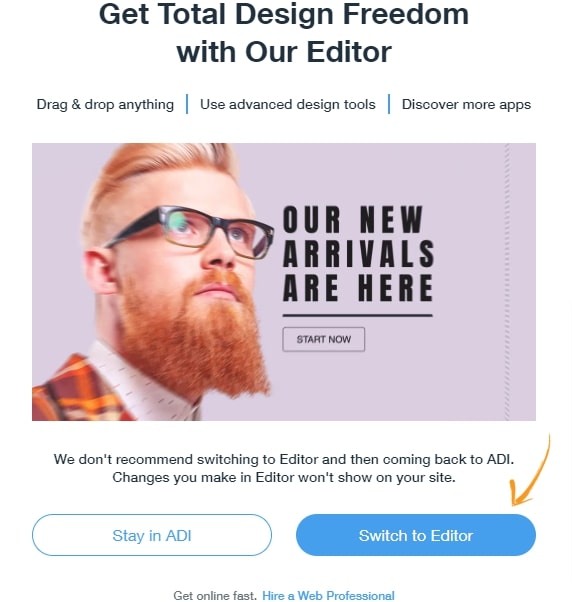 Step 8- The Wix editor mode will appear. Click on the "Add" button (+). In the next tab, click on "Embed" and select "Embed a widget."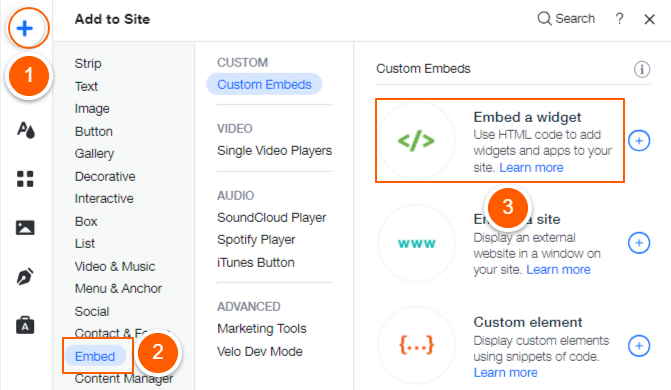 Step 9- An overlay position box will appear. Click on the "Settings" icon and paste your Picreel code in the HTML editor box.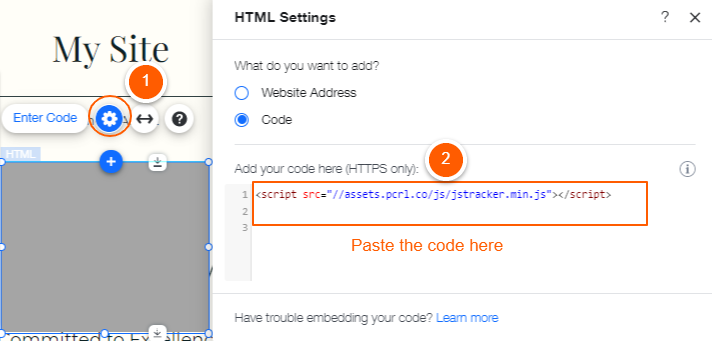 Step 10- Click "Update."
That's it! Now you know how to add a popup on Wix. It was just that simple.
Add Popups on the Wix Website With Ease and Improve Conversions
Wix Popups can take your website and online business to the next level.
Intuitive Wix popups make way for endless possibilities, including better opt-in rates, more lead capture, reduced cart abandonment, and improved sales. You can even gather feedback using these popups and make changes to your website to eliminate any bottlenecks in your sales funnel.
The trick here is to pick the right popup creator tool like Picreel that can help you easily create intuitive popups within minutes and can also be integrated with Wix effortlessly.
You can get started for free and take Picreel for a spin without any commitments.
And while taking the time to add a pop-up on your site, you should also consider adding a blog. Adding a blog on Wix website is pretty easy and straightforward, moreover if you're using drag and drop tools and embed the blog within minutes. Such features can be quickly integrated with JavaScrip/HTML or a JSON API that will inherit the CSS with no conflicts. Try it out!
Do you want instant 300% growth?
Picreel popups can get YOUR website 300% instant sales growth. See Case Studies.