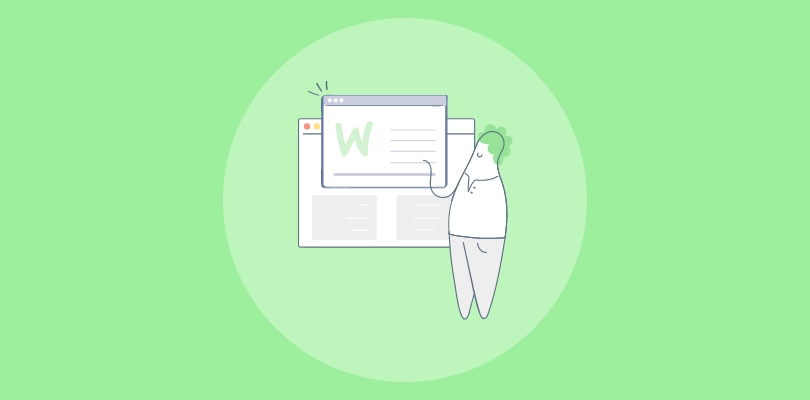 In my experience, WooCommerce excels in online store management, offering extensive customization and other functionalities to enhance the shopping experience.
Recently, I was intrigued by using popups to boost my email list growth and increase click-through rates (CTRs).
Surprisingly, WooCommerce offers a popup extension that allows you to create engaging prompts for your website visitors.
Here, I will guide you through two methods of creating popups in WooCommerce: using WooCommerce's built-in popup extension and utilizing a third-party popup maker like Picreel.
Check out what my Picreel popup looks like in WooCommerce.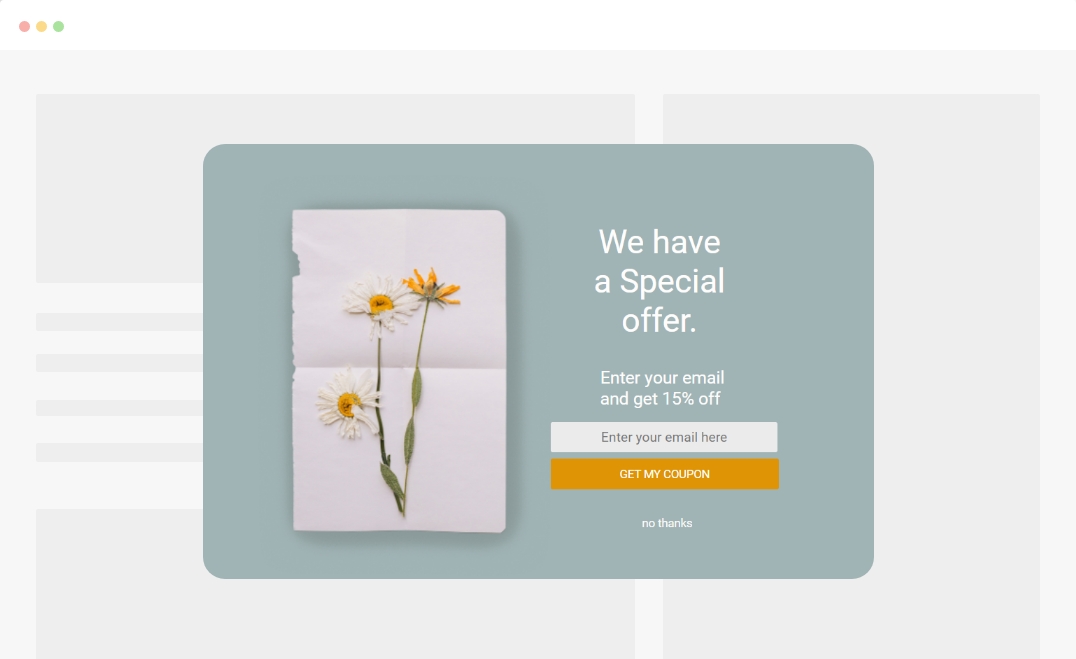 But before we delve into the step-by-step instructions, let's explore the differences between these two approaches.
| Criteria | WooCommerce Popup | Picreel Popup |
| --- | --- | --- |
| Multi-platform support | ✅ Primarily supports WordPress websites | ✅ Supports integration with various website platforms, including WordPress, Wix, Drupal, and more. |
| Exit Intent Technology | ❌ Does not offer triggers based on exit intent | ✅ Can trigger popups when users show signs of leaving |
| Advanced Popup Builder | ❌ Offers basic pop-up creation with few customization options | ✅ Allows for advanced customization of popups, including different designs and triggering options |
| Integrates with various website platforms | ❌ Integrates primarily with WooCommerce-based websites | ✅ Able to integrate with a variety of website platforms across the web. |
| Advanced targeting options | ✅ Limited to basic user segmentation features | ✅ Provides advanced targeting features, offering personalized content based on user behaviors |
After comparing these criteria, based on my personal experience, I highly recommend using Picreel for creating popups. Here are the top three reasons:
Multi-platform support: Picreel offers compatibility with various website platforms, enabling you to maintain your popup tool even if you decide to switch platforms in the future.
More features: With Picreel, you gain access to a wide array of advanced features that go beyond the basic options provided by WooCommerce popups. This allows you to create more engaging and effective popups.
Better customization options: Picreel provides extensive customization options, allowing you to tailor your popups precisely to your brand's requirements and design preferences.
Nevertheless, in this tutorial, I will show you how to create a popup in WooCommerce to ensure you have a comprehensive understanding. Let's start with Method 1: using WooCommerce's built-in popup extension.
Method 1: Using WooCommerce's Built-in Popup
Fortunately, WooCommerce offers its own built-in popup extension, making it easy to create popups without the need for any external plugins. Follow the steps below to create your popup using WooCommerce:
1. Download and install the Aheadworks Popup Pro by navigating to "Plugins" in your WordPress Admin area > Add New. Click on the "Upload Plugin" button and select the .zip file you downloaded. Click "Install Now" and then "Activate" the plugin.

2. After activating the plugin, you should see a new "Popup Pro" menu item in your WordPress admin menu. Click it.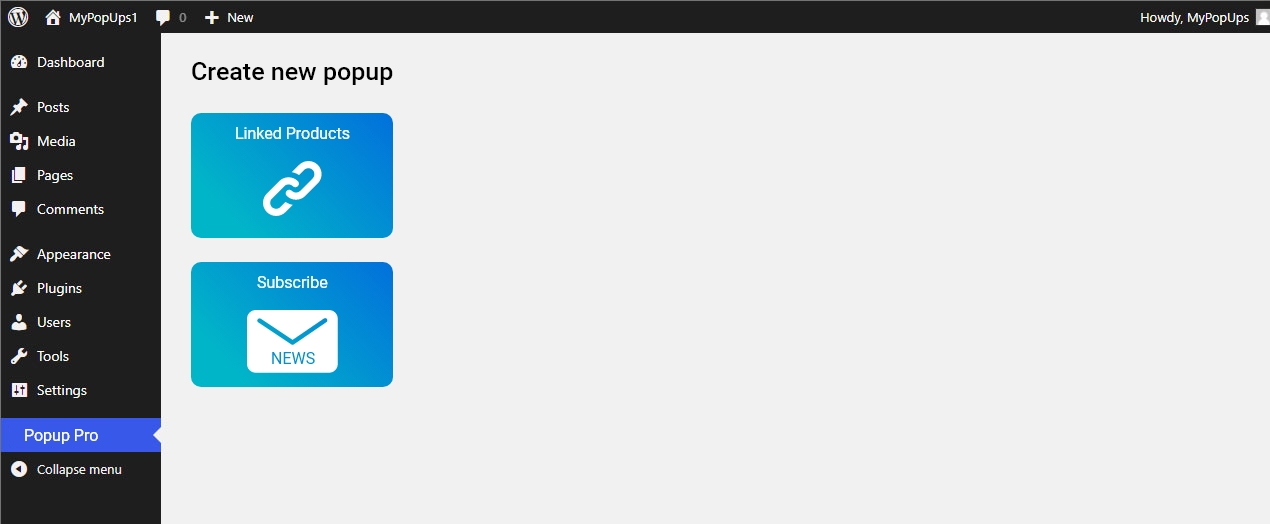 3. In the Popup Pro menu, click on "Create New Popup." You will have two options: Linked Products Popup and Subscriptions Popup. Choose the one you want to create.
4. You will see different configuration options depending on the type of popup you selected. Fill in the required information, such as the name of the popup, popup title, what to display, maximum number of products, etc.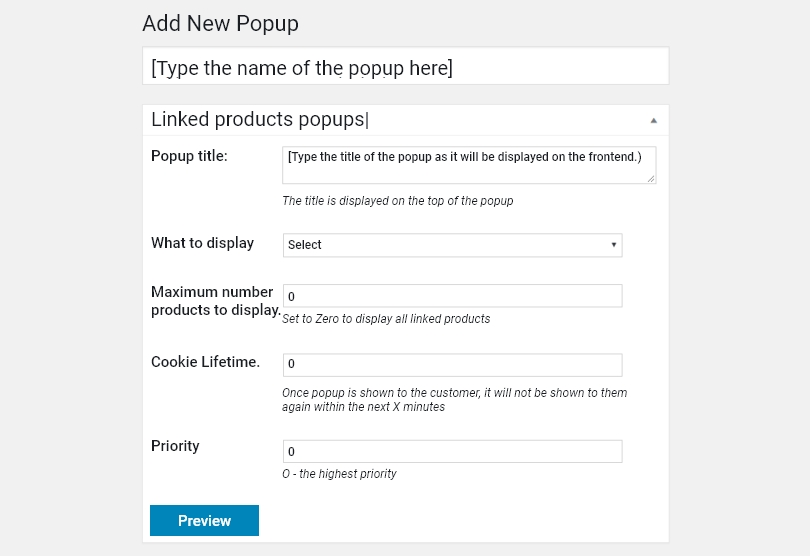 5. After configuring the popup, click on the "Preview" button to see how it looks.
6. Once you are satisfied with the popup's configuration and preview, click the "Save as Unpublished" or "Publish" button to save the popup.

Now, let's explore Method 2.
Method 2: Using Picreel Popup Builder
Picreel is a popular third-party popup creator that offers compatibility with WooCommerce as well as various other platforms. Follow the steps below to create a WooCommerce popup using Picreel:
1. Sign up for a Picreel account and log in.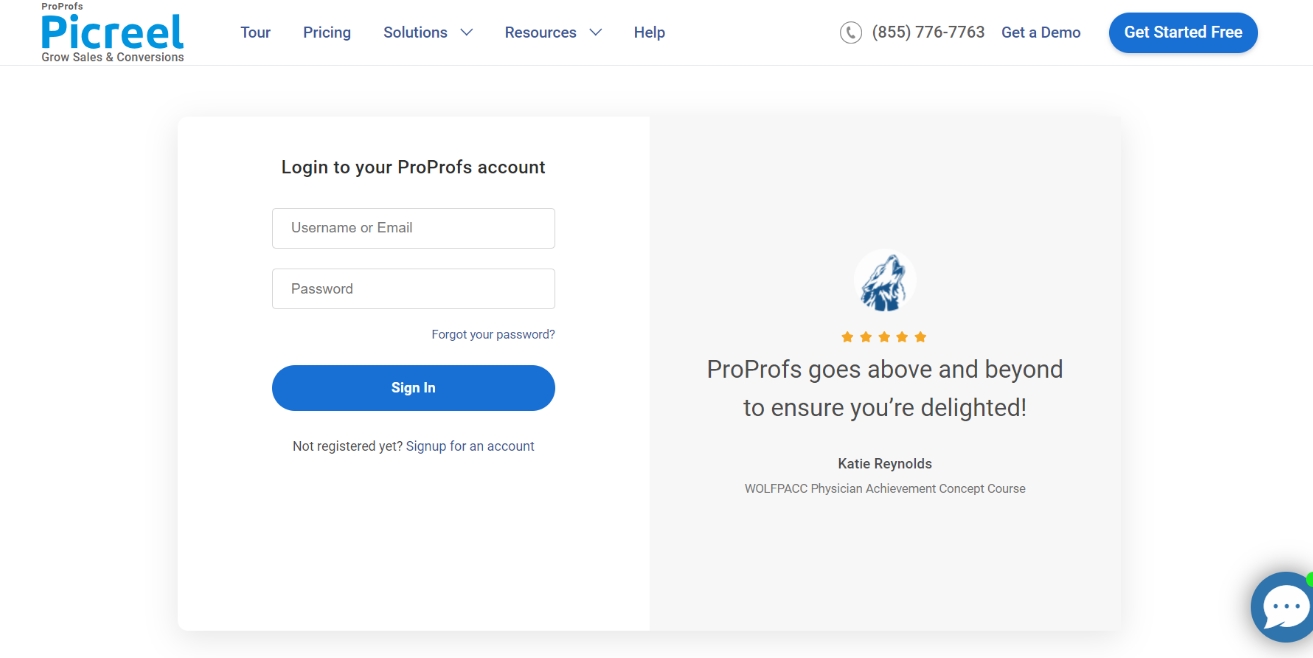 2. Go to the "Campaigns" menu and click "New Campaign" from the top right. Also, you can select the templates option from the drop-down or start from scratch.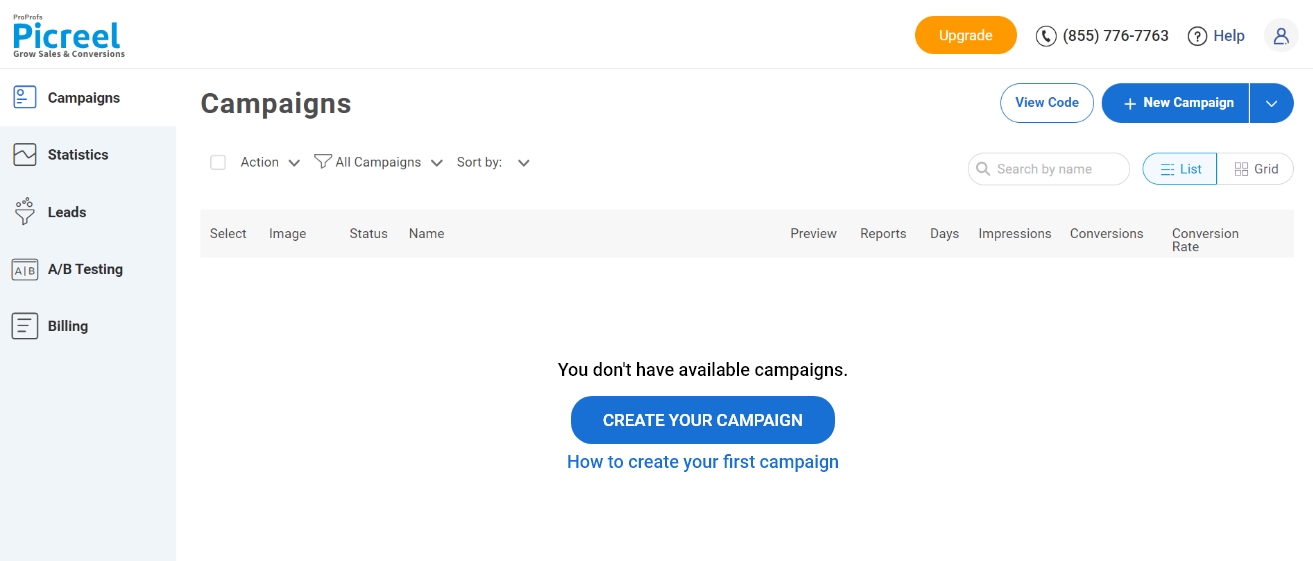 3. From the templates menu, choose the type of popup you want to create.

4. Once you select the design, customize it according to your preferences.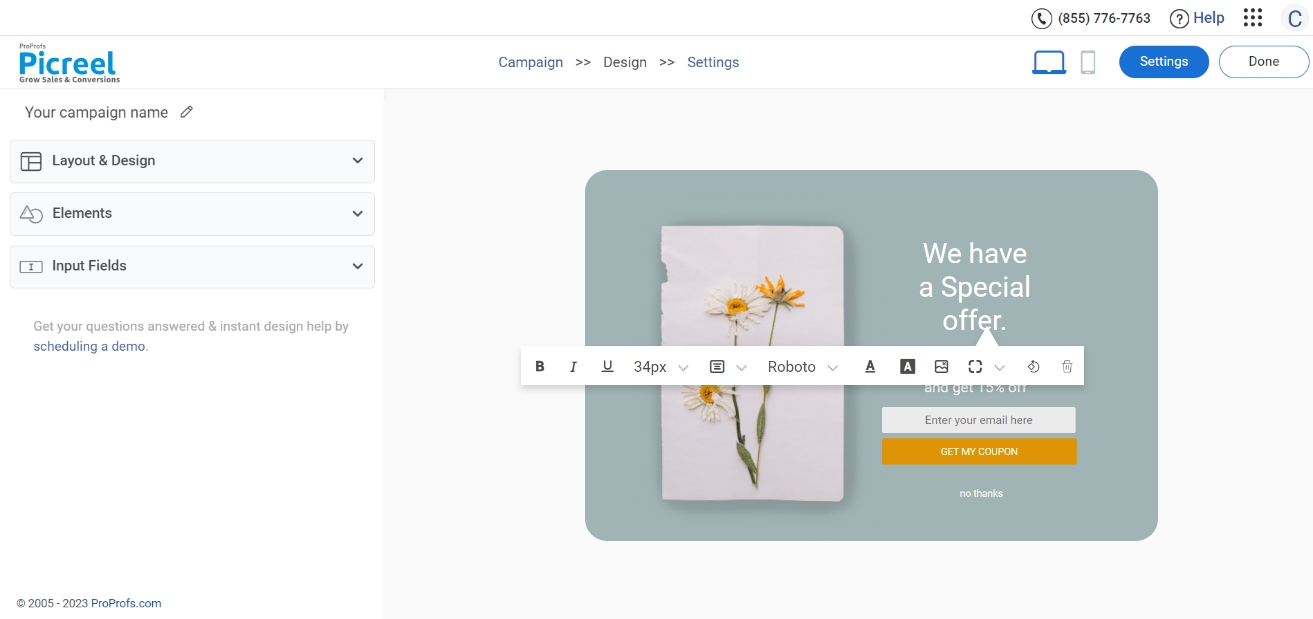 5. Configure your targeting and trigger options to specify when and where you want your popup to appear.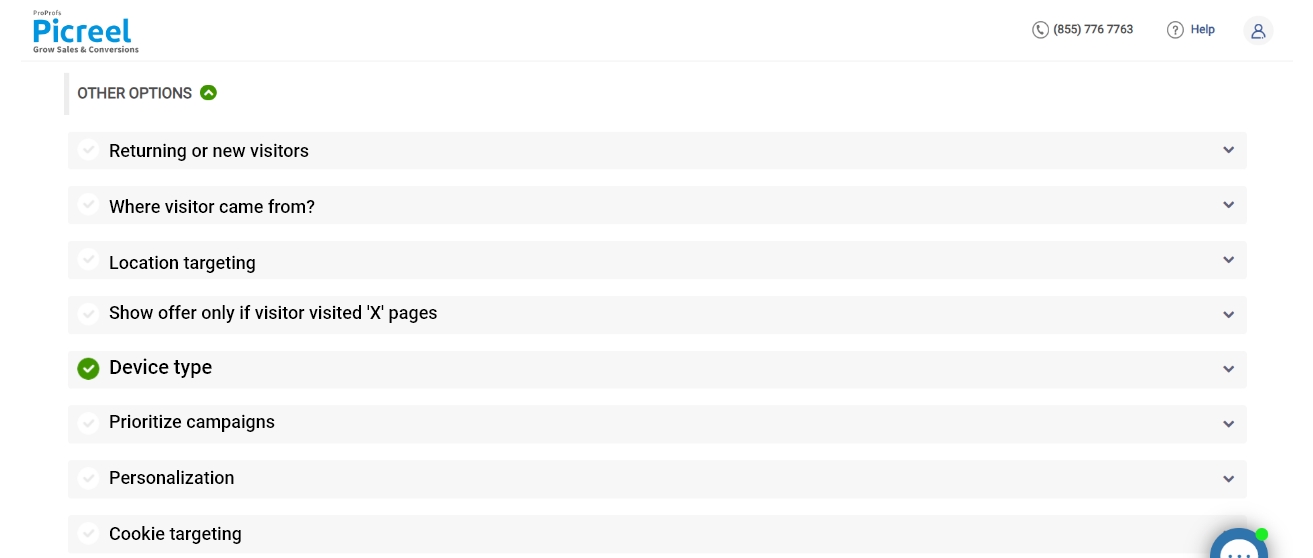 6. Click "Save" to activate your popup.
If you prefer watching a video tutorial with step-by-step instructions, here is one right below:
Embedding Picreel HTML Code Inside WooCommerce
To embed a Picreel popup on your WooCommerce website, follow these steps:
1. Navigate to campaigns and click on "View Code."

2. Click on the code to copy it.
3. Log in to your WordPress site and navigate to the dashboard.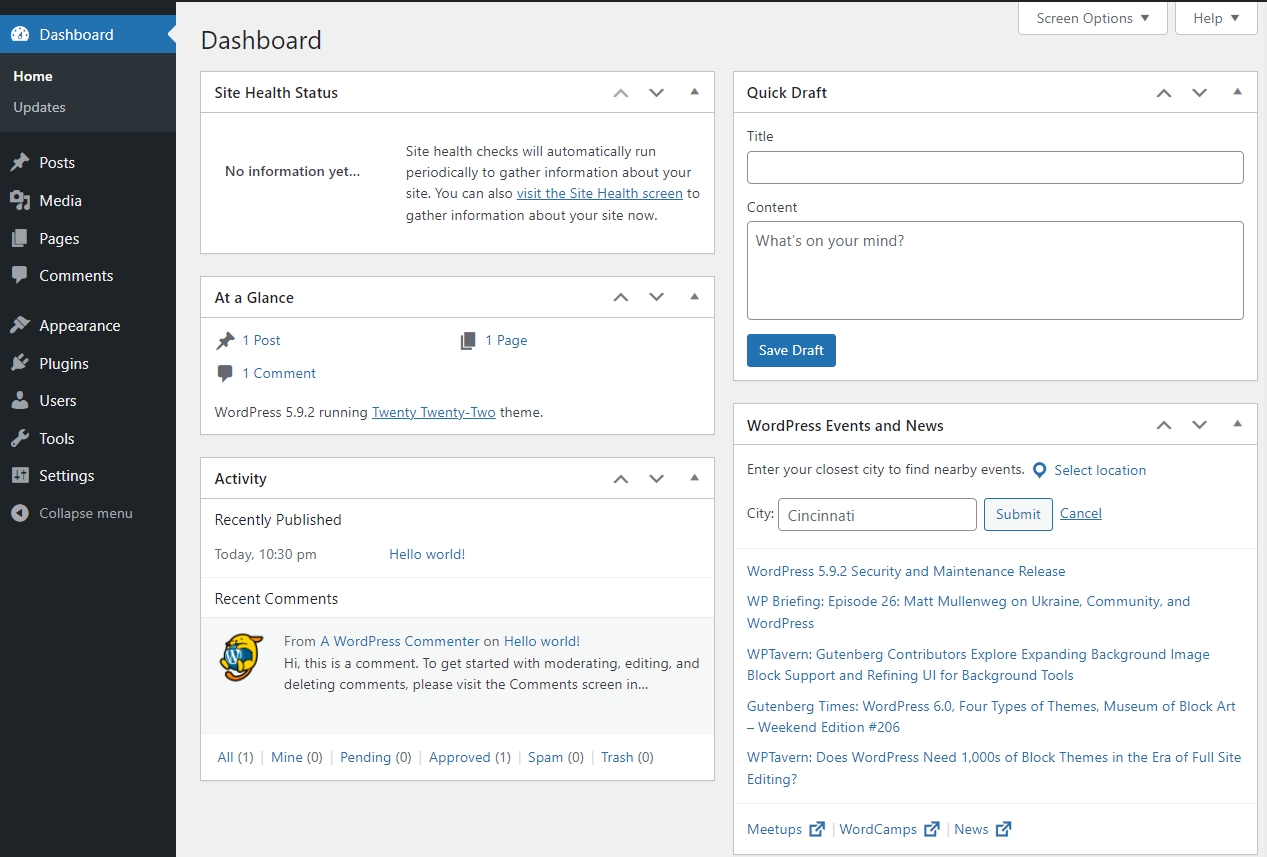 4. Mouse over the WooCommerce tab on the left-hand side and click "Settings."

5. On the Settings page, click on the "Checkout" tab.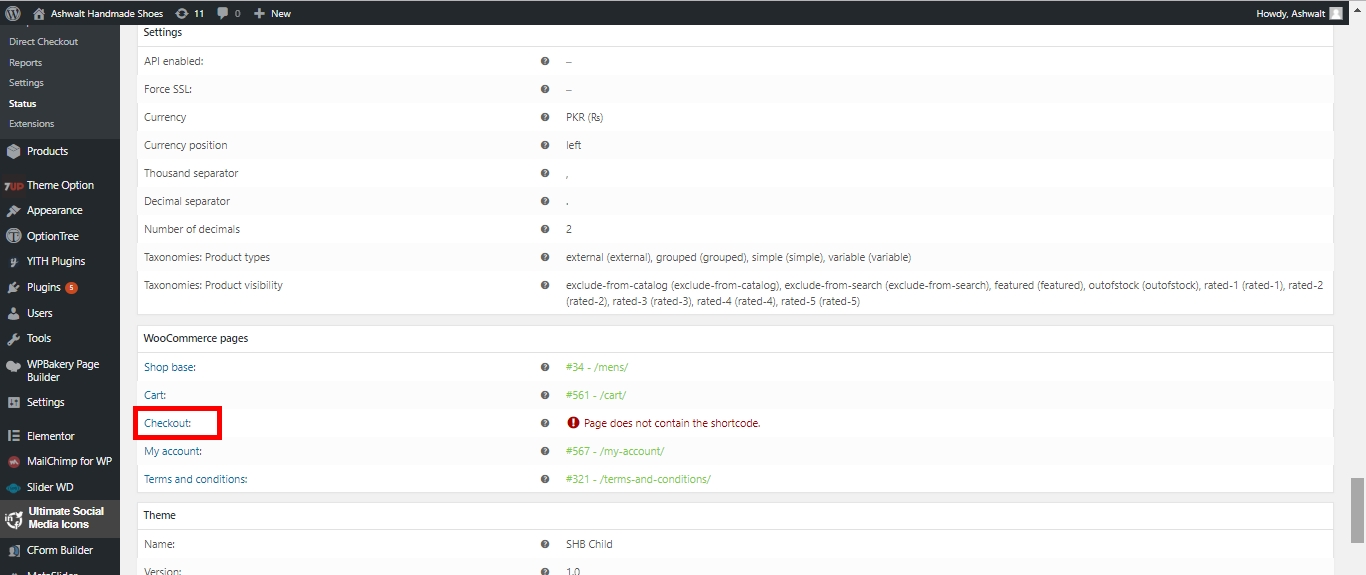 6. Look for the "Order Notes" section and click on the checkbox labeled "Enable HTML input" to allow HTML code input.
Which Method is Better: Method 1 or Method 2?
Now, the big question arises: which method should you choose? Well, it ultimately depends on your specific preferences and requirements.
If you prioritize long-term sustainability, more sophisticated popup options, and additional triggers, Picreel is likely the better choice. Despite platform changes, popup campaign data remains intact within Picreel and it also offers advanced features that can help you achieve better conversions and increased leads.
Also, Picreel comes with a forever-free plan for startups and small businesses and allows you to create unlimited popups with all premium features as compared to the $25 needed for the Woocommerce plugin. I feel the free version does the job, however, you can always look for paid options that start as low as $9.99/month.
Ultimately, the choice is yours to make based on your budget and the specific features and customization options you value the most.
Do you want instant 300% growth?
Picreel popups can get YOUR website 300% instant sales growth. See Case Studies.