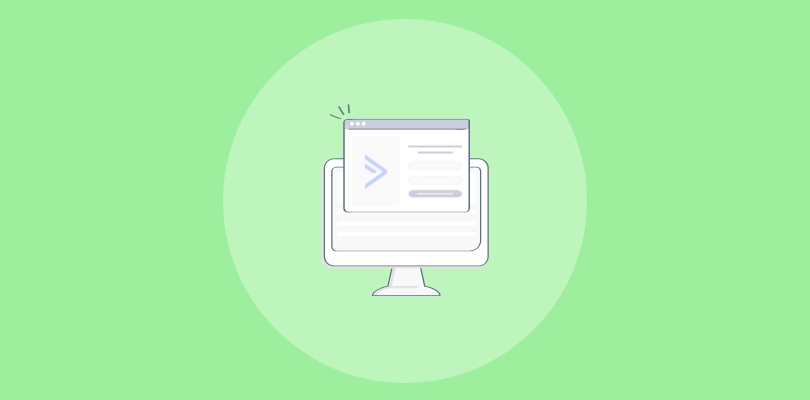 I have been using ActiveCampaign for my e-commerce business for over a year now, and it's been going great! I can create dedicated landing pages for my campaigns with ease and enjoy a good flow of leads. However, some of my campaigns wouldn't see a click-through rate. That's when I discovered the power of using popups to grow my email list and improve my click-through rates for affected campaigns.
Now, there are two methods to create a popup in ActiveCampaign:
Method 1: ActiveCampaign's popup builder.
Method 2: Using a third-party popup tool, such as Picreel.
Here's my Picreel popup and how it looks like on ActiveCampaign: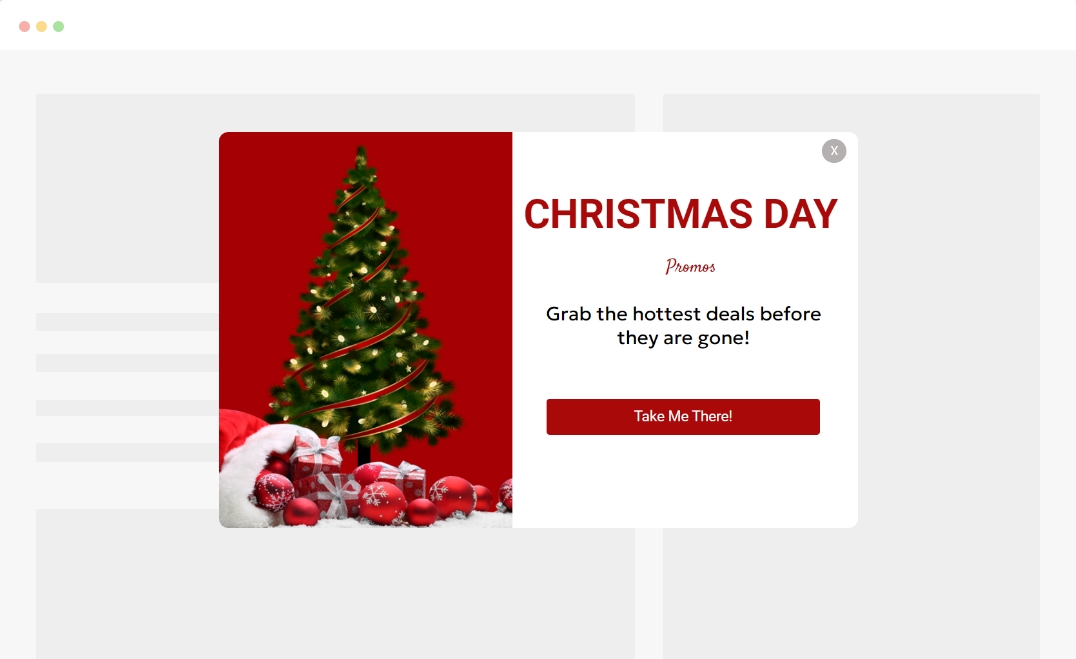 So let's compare the two options based on several criteria:
| Criteria | ActiveCampaign Popup | Picreel Popup |
| --- | --- | --- |
| Form type options | ✅ ActiveCampaign offers various types of forms, including inline, floating bar, floating box, and modal forms | ✅ Picreel provides additional form types, such as popups with personalized designs, customizable overlays, and slide-in forms |
| Exit-Intent Popups | ❌ ActiveCampaign does not offer exit-intent popups | ✅ Picreel offers exit-intent technology, allowing you to serve relevant popups as visitors are about to leave your website |
| Campaign Analytics and Reporting | ❌ ActiveCampaign provides basic analytics and reporting for form conversions | ✅ Picreel offers detailed campaign analytics and reporting, allowing you to track and measure conversion rates for pop-up campaigns |
| Advanced Targeting Options | ✅ ActiveCampaign allows you to target forms based on behavior, source, and tags | ✅ Picreel provides advanced audience targeting options, including personalized popups based on user behavior, segmentation, and geolocation |
| AB Testing | ❌ActiveCampaign does not offer AB testing features for pop-ups | ✅ Picreel offers AB testing functionality for pop-up campaigns to optimize conversion rates |
I've tried both method and found Picreel to be a better option for creating popups for three main reasons:
More features: Picreel provides advanced features that can significantly enhance your popup campaigns compared to the basic features offered by ActiveCampaign's popup tool.
Better customization options: With Picreel, you have extensive customization options to create visually appealing and highly personalized popups that align with your brand.
Advanced targeting options: Picreel offers advanced targeting options allowing you to show popups to specific segments of your audience based on various parameters, ensuring the right message reaches the right people at the right time.
Learn more about advanced targeting from this help center page.
Moving to the heart of the discussion, here are step-by-step instructions for creating Activecampaign popups using both methods.
Method 1: Using ActiveCampaign's Built-in Popup
ActiveCampaign provides a built-in popup builder that you can use to create popups. Here's how you can create an Activecampaign popup:
1. Log in to your ActiveCampaign account.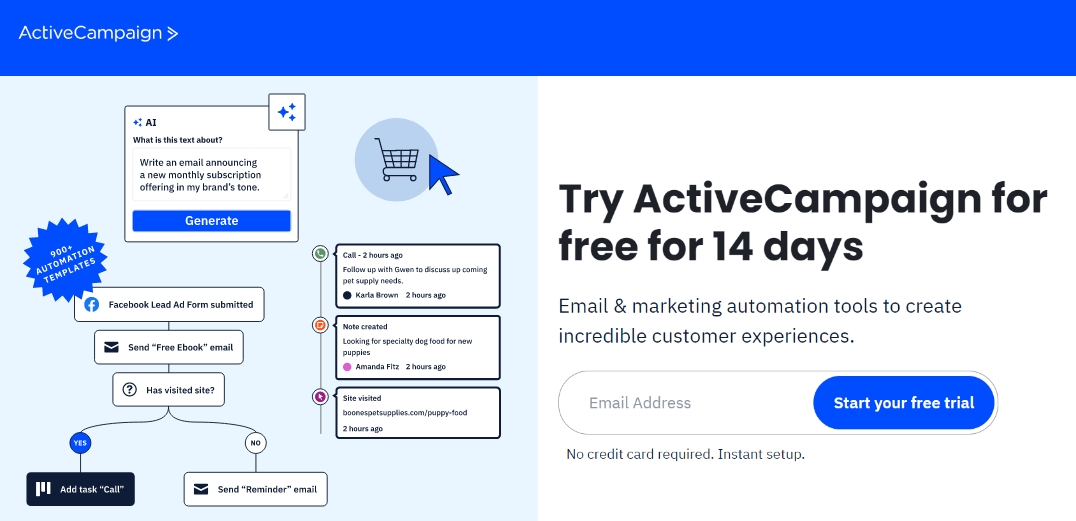 2. Click the "Website" option in the left menu to navigate to the Forms overview page.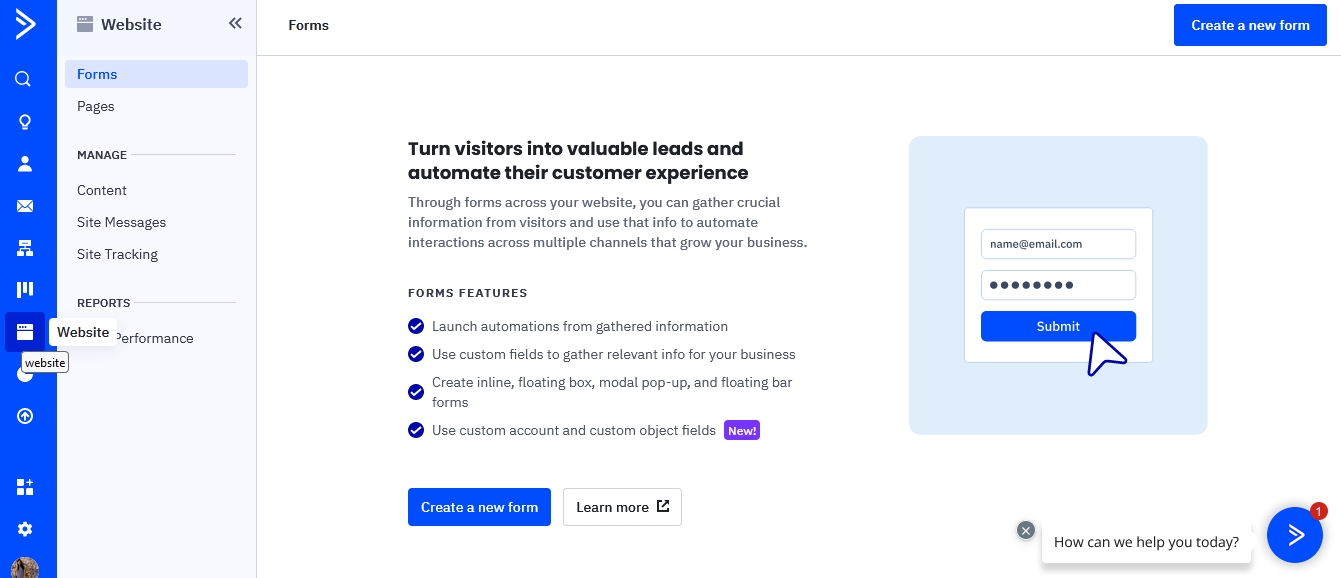 3. If you are creating a form for the first time, click the "Create a form" button. If you have already created a form, choose the other option.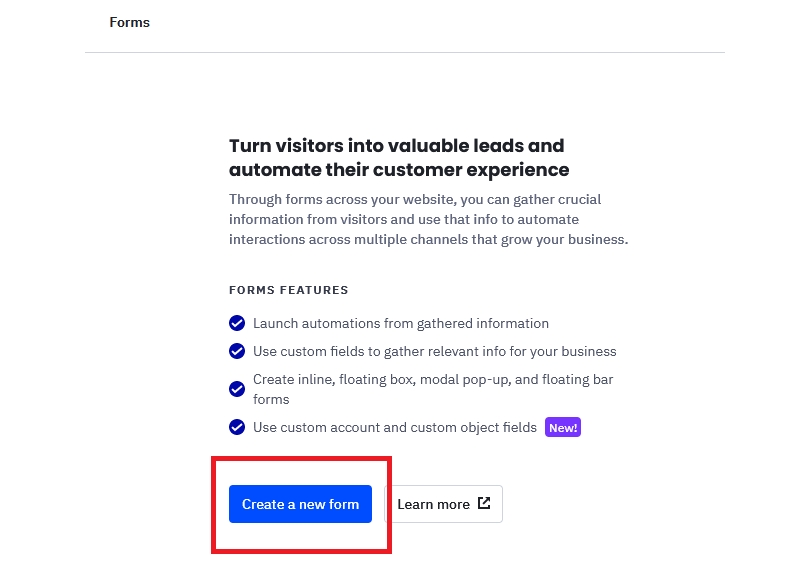 4. Now, select the "Modal" form style and add the name of your form in the provided field.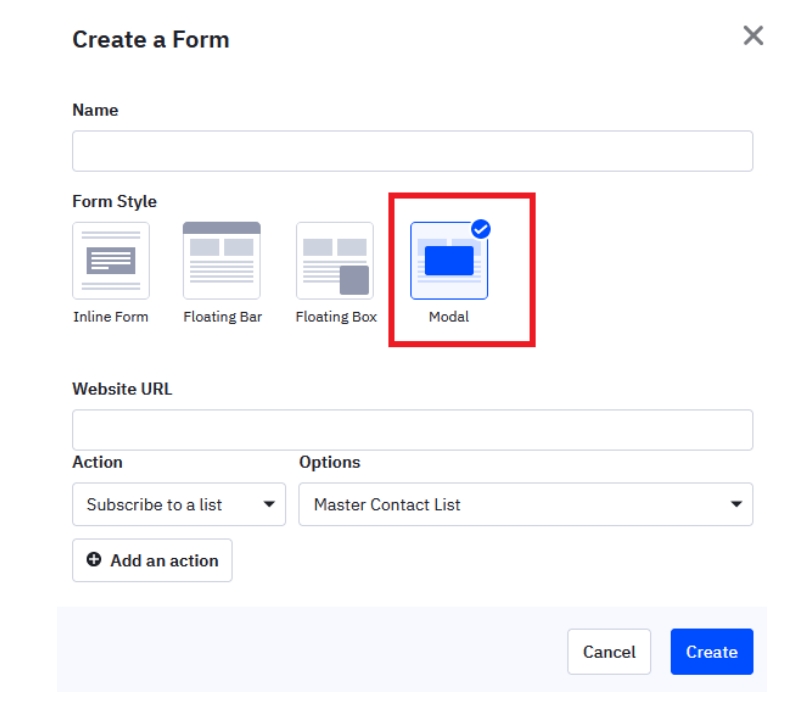 5. Click on the "Action" dropdown and choose actions you want the form to perform and click the "Create" button.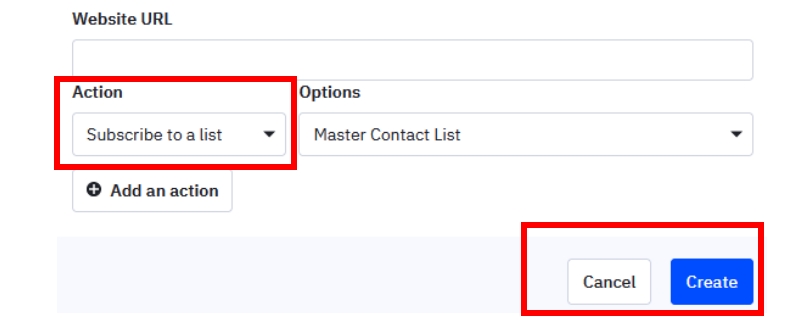 6. Once you have completed customizing your form, click the "Integrate" button to access the publishing options.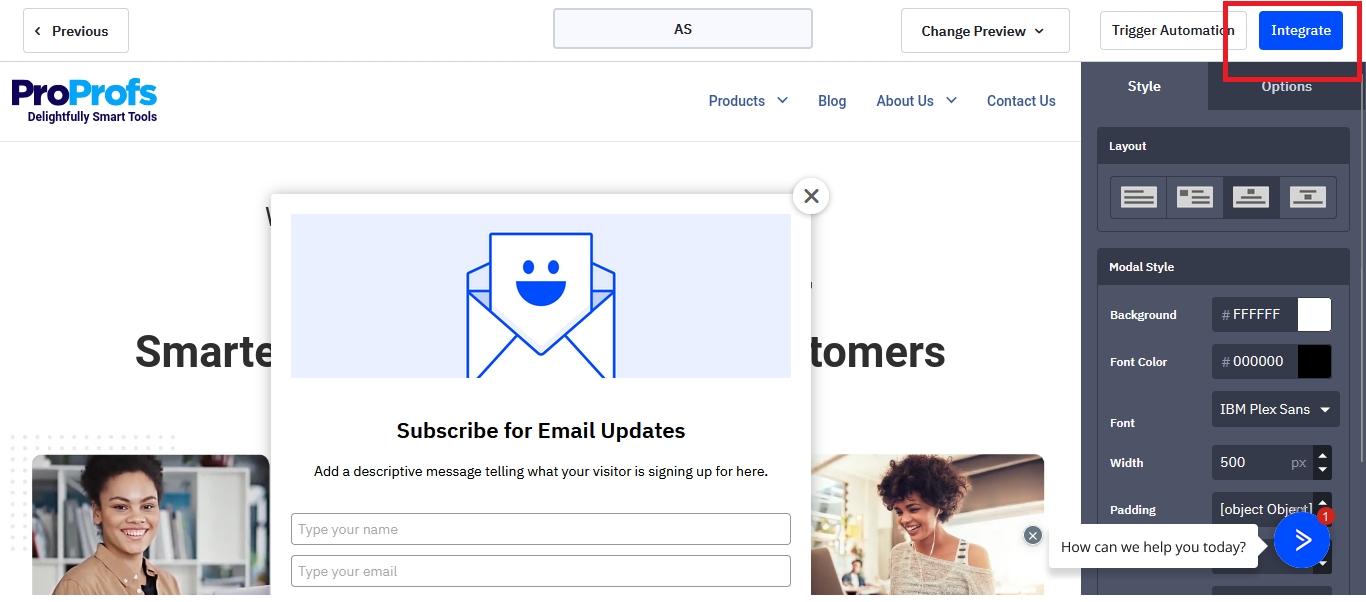 7. You can use the "Simple embed code" option to copy the provided code and paste it onto your website to publish the form.

Method 2: Using Picreel Popup Builder
Picreel is a versatile popup maker that works seamlessly across multiple platforms. Here's how you can create an ActiveCampaign popup using Picreel:
1. Sign up for a Picreel account and log in.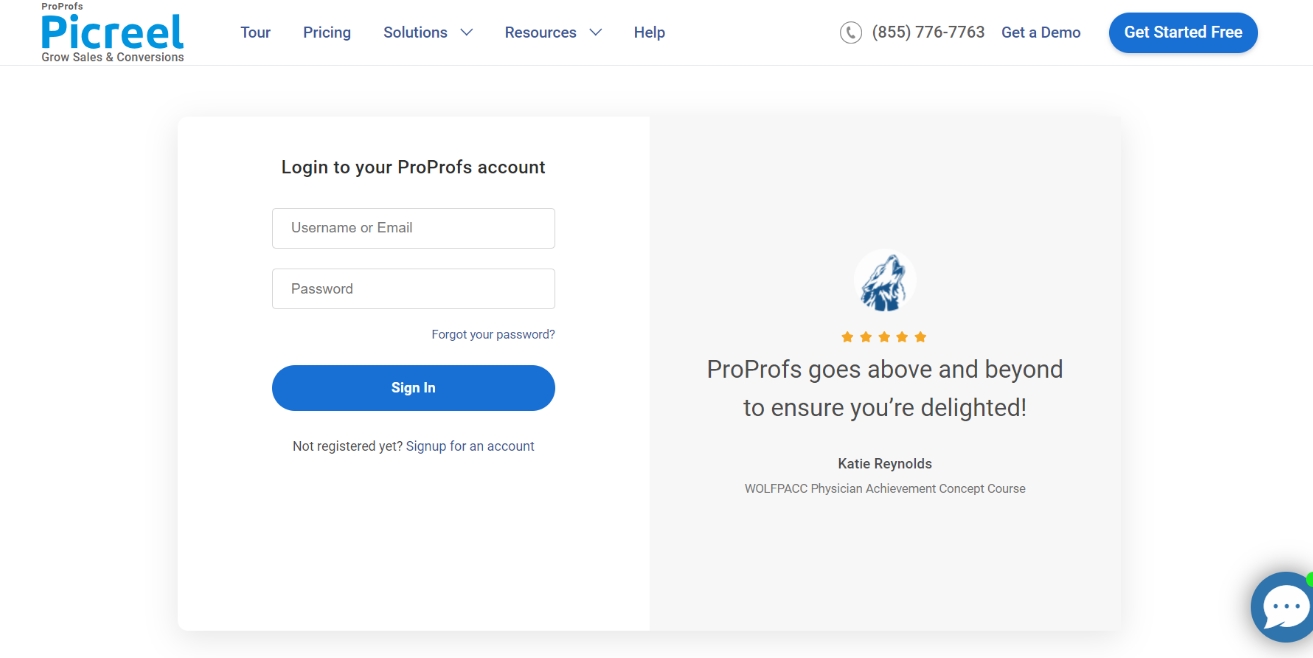 2. Go to the "Campaigns" menu and click "New Campaign" from the top right. Also, you can select the templates option from the drop-down or start from scratch.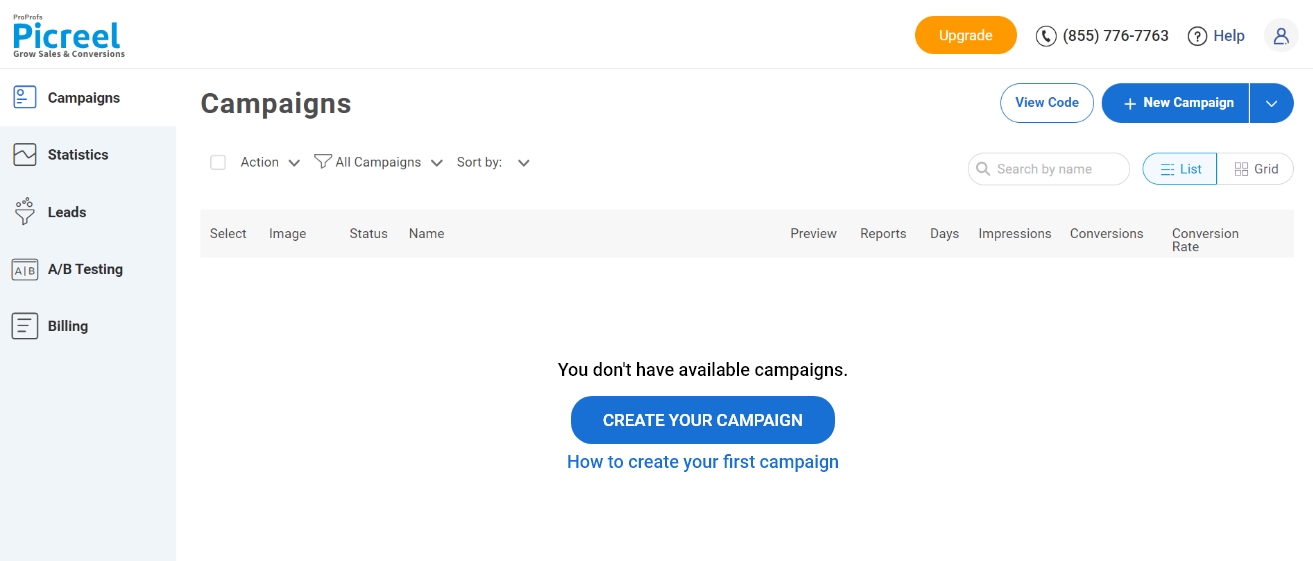 3. From the templates menu, choose the type of popup you want to create.

4. Once you select the design, customize it according to your preferences.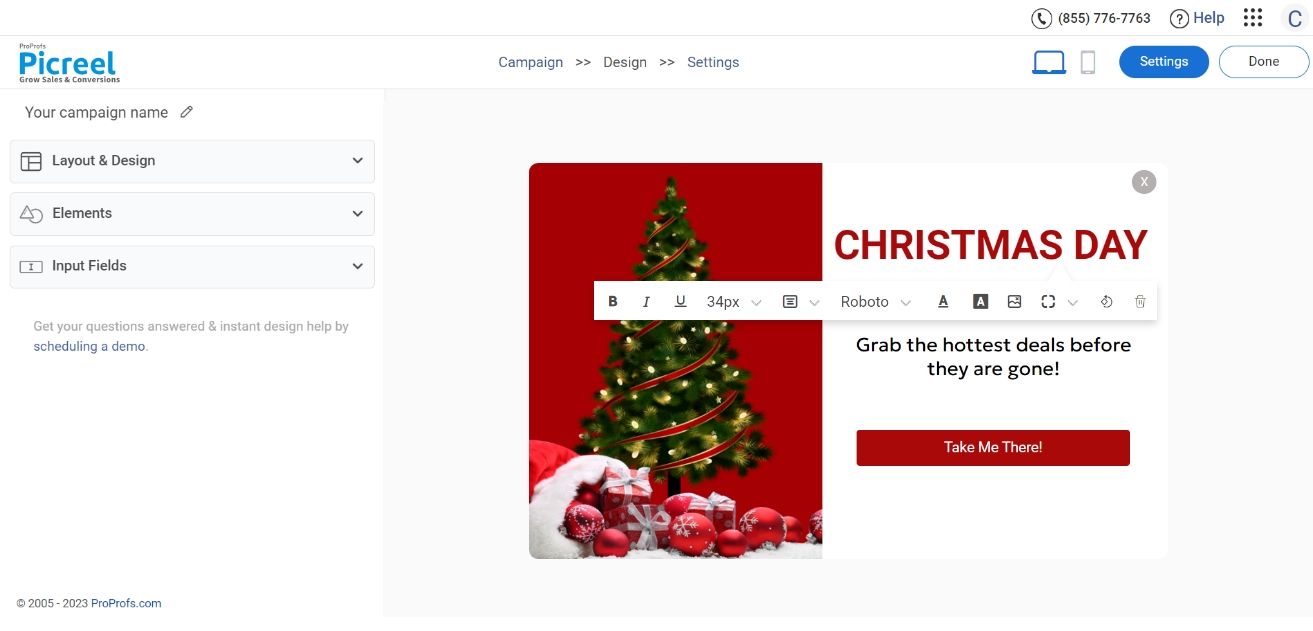 5. Configure your targeting and trigger options to specify when and where you want your popup to appear.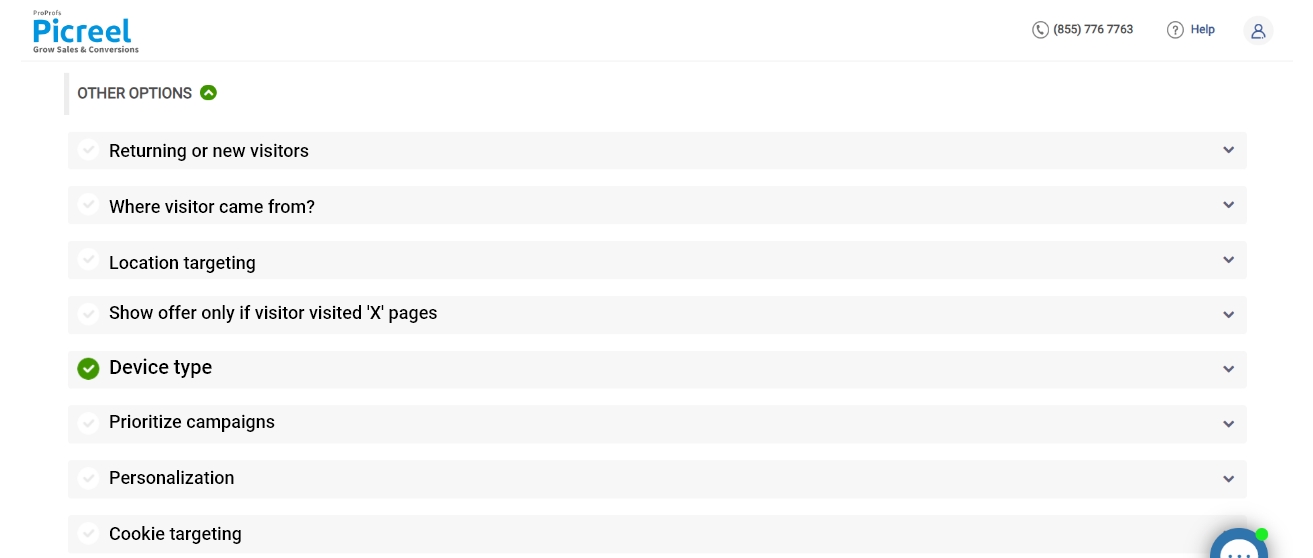 6. Click "Save" to activate your popup.
Also, if you prefer watching a video tutorial with step-by-step instructions, here is one right below:
Embedding Picreel HTML Code Inside ActiveCampaign
To embed a Picreel popup on your ActiveCampaign campaign, follow these steps:
1. Navigate to campaigns and click on "View Code."

2. Click on the code to copy it.
3. Head to ActiveCampaign and click the "Website" in the left sidebar menu within your ActiveCampaign account.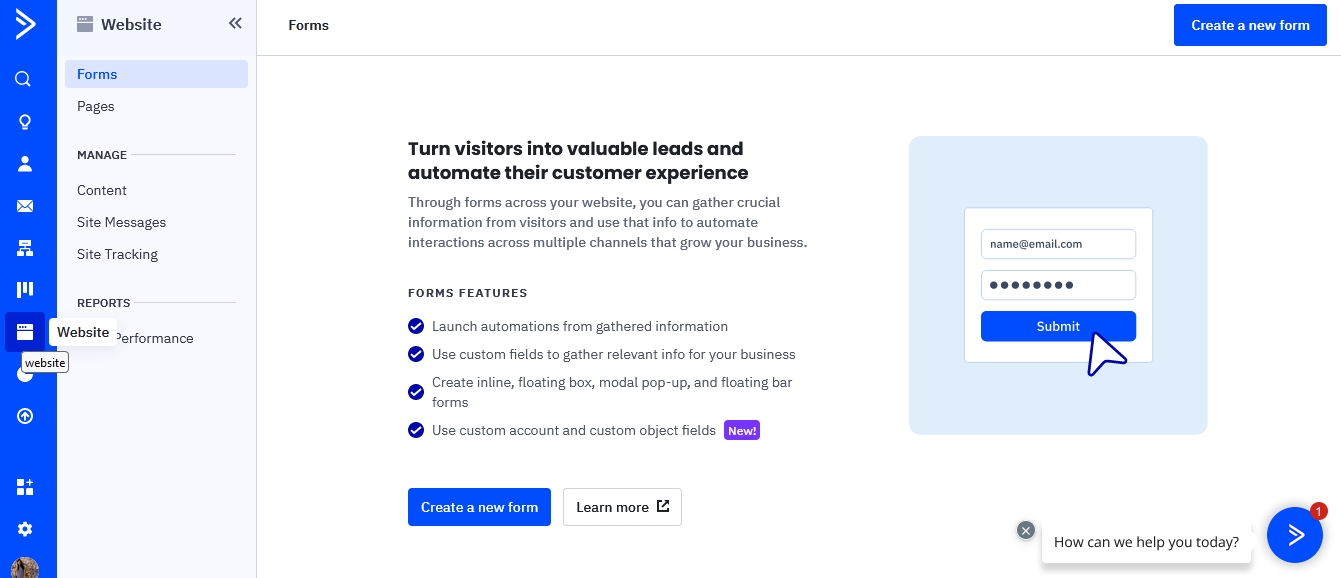 4. Click on "Pages" to navigate to your Pages dashboard.

5. Find the page you want to add custom code to and click the dropdown arrow next to the "Edit design" button.
6. Click "View Page Settings" and then select the "Custom Code" tab.
7. Under "Custom Code," you will find two fields: <head> and <body>. Type or paste your custom code into the appropriate fields.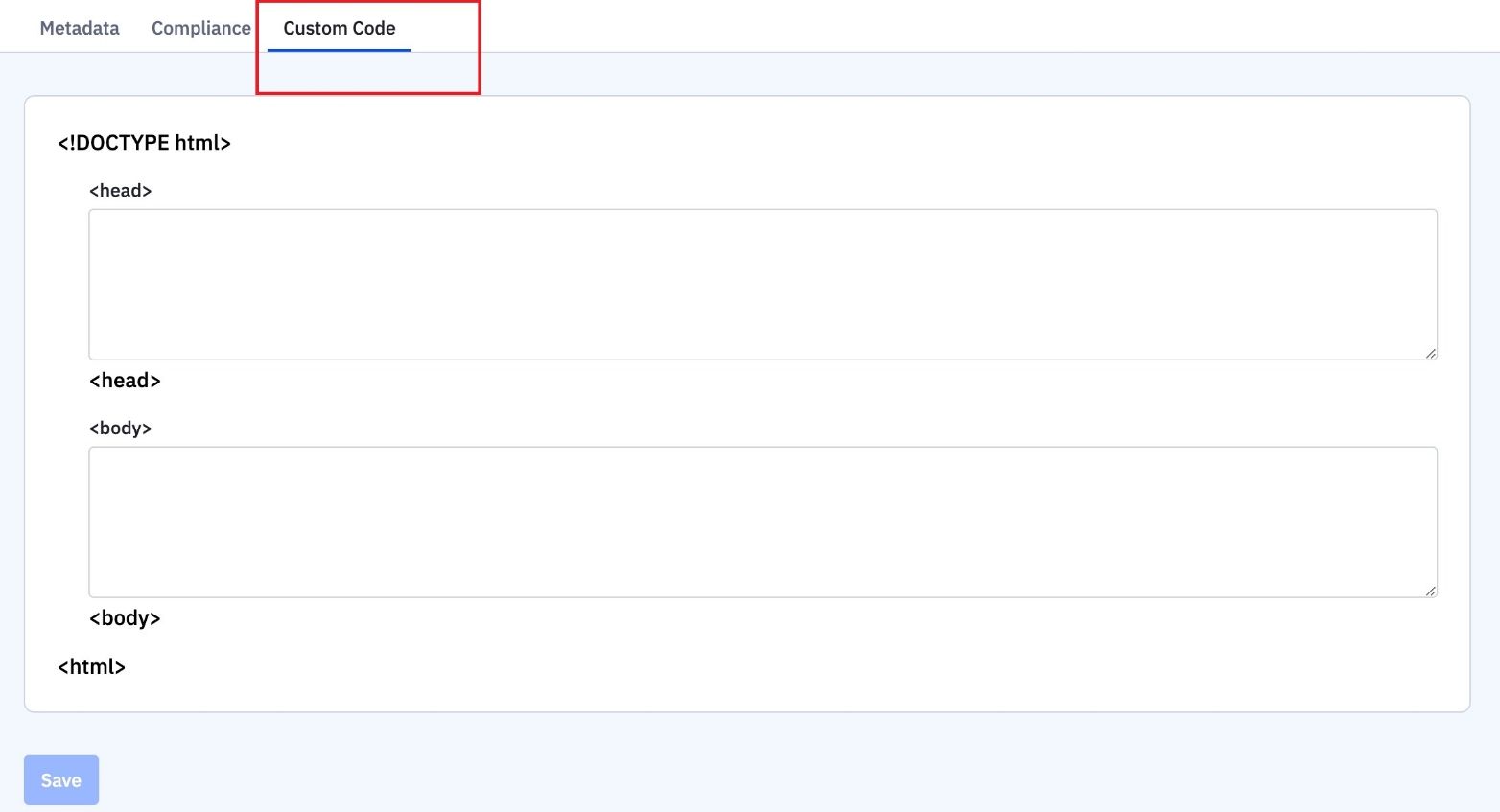 8. Click the "Save" button when you are finished entering your code.
9. Click the "Republish From Designer" followed by "Publish updates" button to publish your changes to your page.

Which Method Is Better: Method 1 or Method 2?
It ultimately depends on your long-term goals and requirements. If you prioritize a popup tool that keeps your data intact even if you switch platforms, offers extensive customization options, and advanced triggers, Picreel is the better choice.
Also, Picreel comes with a forever-free plan for startups and small businesses and allows you to create unlimited popups with all premium features. I feel the free version does the job, however, you can always look for paid options that start as low as $9.99/month.
But if you prefer to create popups within Activecampaign by utilizing the limited options available, you can do that within the tool without any integrations. Ultimately, the choice is yours, based on your specific needs and budget. Happy popup creation and success in growing your email list!
Do you want instant 300% growth?
Picreel popups can get YOUR website 300% instant sales growth. See Case Studies.