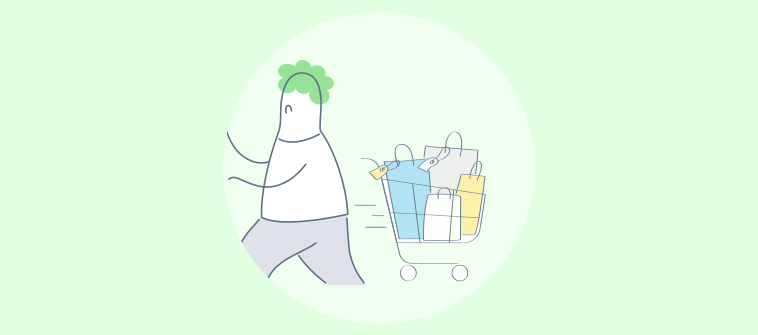 Businesses put in a lot of time and money to establish their online presence. From creating an engaging website with good digital content to running ad campaigns for bringing in traffic, it is a long process. With what goal? To increase conversions and make sales eventually.
But imagine that visitors knock on your door after checking out your ad and browse your wide catalog of products, wishlist them, and add them to the cart. The next thing they do is exit your store. Ouch, shopping cart abandonment! That definitely hurts.
On average, seven out of ten online shoppers abandon their carts. That's a lot of lost revenue and marketing efforts going in vain. Fortunately, with the help of the right strategies and tactics, you can significantly bring down your cart abandonment rate.
Before we jump into the tips and tactics, there are some other things that businesses should know about. We will be covering it all in this guide.
In this blog guide, we will be discussing
What is Shopping Cart Abandonment
Shopping cart abandonment occurs when customers add items from your store to their carts but leave the website or cart before completing checkout and purchase. This is a crucial business metric, especially for e-commerce businesses looking to increase conversion rates.
A high shopping cart abandonment rate simply means that you are losing a lot of leads, opportunities, and revenue. This rate usually indicates something wrong with your checkout process or user experience. Before checking the potential reasons, let's see how can you calculate your shopping cart abandonment rate!
How to Calculate Shopping Cart Abandonment Rate of Online Store
Let's say that 100 customers created carts by adding items. Only 40 of these completed the purchase. So, the cart abandonment rate is 60%. And yes, it is a worrying sign. Businesses should always strategize to reduce online shopping cart abandonment. Here are some eye-opening statistics regarding the same.
10 Cart Abandonment Statistics You Must Know
The following digital cart abandonment statistics prove that it is a serious issue for online businesses across the globe.
The average shopping cart abandonment rate across all industries is around

70%

.

E-commerce brands across the globe lose around

$18 billion annually

in sales due to cart abandonment.

Mobile devices see a cart abandonment rate of

85%

and tablets stand at around 80%.

80% of the customers

abandoning your cart and website will never return.

As per Baymard Institute, high extra costs at the checkout screen are the number one reason behind cart abandonment.

30% of the shoppers

will abandon their carts if asked to re-enter the credit card information.

46% of the shoppers

abandon because the coupon code (discount) doesn't work.

39% of mobile shoppers

abandon because of problems (glitches) while entering their personal information like address, mobile number, etc.

Checkout optimization can reduce cart abandonment and increase conversions by

35.62%

, simply with the right strategies.

E-commerce stores have an

average of 23.48

form elements and 14.88 form fields, and this creates a point of friction during the checkout process.
Top 10 Reasons for Shopping Cart Abandonment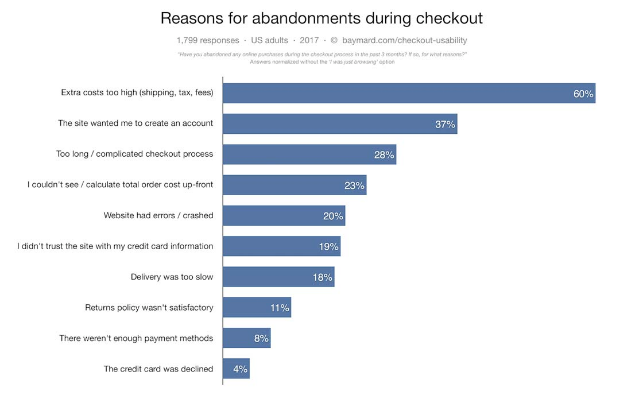 Before bringing down the abandonment rate, you need to understand and identify why shoppers are leaving your store. Below are the top 10 shopping cart abandonment reasons.
1 – Too High Shipping Cost & Additional Cost
High shipping charges and hidden costs are the leading reason for abandonment. Shoppers often look to pay a price that is displayed on product pages. A major change in the final price with the inclusion of hidden costs like taxes, delivery fees, and any other added costs causes irritation and annoyance, resulting in immediate cart abandonment.
2 – New User Registration & Account Creation
In this fast-paced digital world, shoppers like to keep things simple and fast. Forcing the customers to create an account before proceeding with checkout/purchase is like an obstacle and slows down the process of placing orders. Moreover, the account creation process sometimes requires the shoppers to verify the account over email/phone.
3 – Lack of Trust with Payment Security
A common reason behind cart abandonment for new eCommerce businesses is the concern related to payment security. Shoppers can have their suspicions due to outdated layouts, design flaws, missing images of safe checkout (VISA, PayPal, Master Card, etc), and no SSL certificate. If customers will not feel confident with your security, they are likely to exit the website.
4 – Comparison & Research to Buy Later
A reason behind cart abandonment that just can't be eliminated. Online shoppers these days love to be totally sure about their decision before making a purchase. They will add items to the cart and then switch to the competitor's websites to check their pricing, deals, and brands. Shoppers might return several times to your website to check prices and discounts.
5 – Complicated Checkout
Customers look for a fast and convenient way to complete their purchases. The long and complicated the process is, they are likely to switch to another website for a better user experience. That's why many online businesses are focusing on one-step checkout, asking only the relevant information with minimalist design and content.
6 – Limited Shipping Options & Long Delivery Time
Delivery time and shipping options are important in online shopping. Customers expect a reasonable delivery time and multiple shipping options like standard delivery, express delivery, same-day delivery, etc. This is because of important purchases like birthdays, anniversaries, emergencies, or other special occasions.
7 – Unclear Return Policy
Shoppers can't often judge the quality, size, etc. from the digital image of products. They first want to try the products and that's why return policy plays an important role. With unclear return/replacement policies, customers have doubts regarding the purchase and this leads to shoppers shifting to competitor websites with better return policies.
8 – Technical Glitches/Bugs
Problems like high load time, lagging issues, bugs while clicking, website crashing, and so on hamper the customer experience. As there are many competitor websites out there, shoppers prefer to browse and purchase from a platform that performs smoothly and delivers a delightful buying experience.
9 – Limited Payment Methods
Not everyone likes to take out their credit card for making purchases online. Different customers have different preferences when it comes to payment methods. In this digital era, online wallets, card payments, bank transfers, crypto payments, etc. have gained popularity. If the shopper doesn't find the payment mode they prefer, they might abandon their cart.
10 – No Discount Coupon Code
Customers love to grab a bargain and they keep looking for deals and discount coupons. If they don't find a relevant coupon, they will look for it on another website. Why does this happen so often? There is usually a coupon code bar at the checkout page and that prompts the shopper to find some discount coupon as no one wants to pay more.
14 Proven Tips to Fight Shopping Cart Abandonment
Brands can do a lot to reduce the effects of shopping cart abandonment. There are different ways to minimize cart abandonment rates and to bring back customers after they leave your site. Here are 14 proven tips to address cart abandonment.
1 – Use Exit-Intent Popups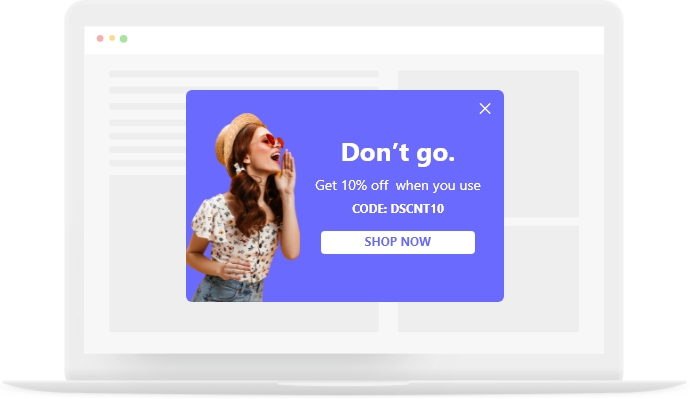 Implementing exit-intent popups can significantly reduce shopping cart abandonment. You can target the visitors abandoning their shopping cart by addressing their issues. By offering free shipping codes, discount coupons, flash sales, and deals, you can grab the attention of your shoppers to continue shopping.
Kitchen Cabinet King uses Picreel's exit-intent popups and the results are right in front of you. With a shopping cart recovery rate of around 27%, they are using popups to reduce cart abandonment. As the visitor has decided to leave your website, a popup when they are about to leave won't disrupt their user experience and that's why this tactic works a lot.
2 – Enable Guest Checkout
First-time visitors are often not interested in making an account before making a purchase. If shoppers are leaving your website after you ask them to create an account, it is time for you to enable a guest check-out option to improve sales.
With the help of the guest checkout option, you will be simplifying the buying process and that's what customers want. With a frictionless online shopping experience, you are likely to attract these shoppers again in the future. Also, once the purchase is complete, you can show a popup to create an account. Display benefits like loyalty points, discounts, and other incentives.
3 – Be Transparent About Costs
As we discussed the reasons for cart abandonment above, the too-high extra cost is the leading one. Shoppers get frustrated when they see additional costs like taxes, shipping fees, packing charges, etc. at the checkout page. They don't feel trust in the product anymore and will look for competitors' websites to get the product at a lower final price.
So, always be transparent about your prices right from the product page. Display your shipping fees there and mention the final price on the product page. This won't present a surprise during the checkout process and shoppers will be adding items to the cart after knowing the price.
4 – Offer Free Shipping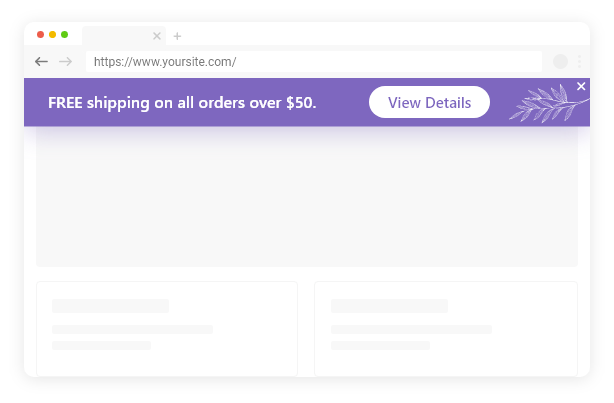 Shoppers love to see the word "FREE" and for first-time buyers, you can run the free shipping campaign on your website. It is a good marketing tactic and creates a huge psychological difference when customers get to the checkout page. On the other hand, high shipping costs can be the reason behind cart abandonment.
You can auto-apply the free shipping code when the shopper gets to the checkout page. Make sure to use popups and nanobars to keep the shoppers informed about your free shipping campaign. This will incentivize your shoppers to go to the cart and complete their purchases.
5 – Create a Sense of Urgency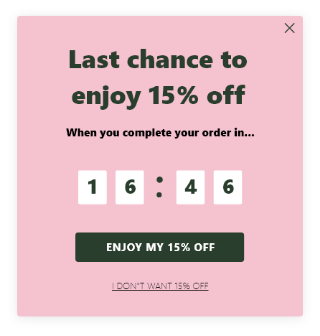 Another famous strategy that many eCommerce businesses use to reduce cart abandonment is to create a sense of urgency. If you are running a special discount campaign or are giving a promotional offer, display that with a countdown timer so that shoppers realize that the discounted price won't last forever.
You can add the countdown timer to your popups and nanobars. This creates urgency for all the website visitors and motivates them to finish their purchases. Do not use this tactic too often as decreases the credibility of your offer. It is good near occasions like Black Friday, Cyber Monday, and so on.
6 – Build Trust in Transaction Forms
Your transaction forms are important as the actual transaction happens there. You need to establish and build trust among the customers. You are about to ask for the debit/credit card details after the personal details and it is reasonable for the shoppers to have their doubts.
For this, you need to use security logos and certificates as trust signals on your checkout page and transaction forms. Keep these logos in a position where they are easily visible to the shoppers. Also, make sure that you use common and easily recognizable logos.
7 – Add Progress Indicator on Checkout Pages
On the first page, you ask for personal details. On the next, you ask for shipping information. On the next, you ask for sign-up and open an account. Then, you ask for payment details. Frustrating, isn't it? That's how the shopper feels on checkout pages. The best way to do this is by including the progress indicator on the top of your checkout page.
That doesn't mean you can keep a long checkout process of more than 3 steps. Ideally, online shoppers love a fast checkout. Keep it as short as possible and highlight the process as single-step or two-step checkout. The shopper will know where they stand in the line.
8 – Include Thumbnail Images of Items Throughout Buyer's Journey
Shoppers often visit multiple online stores and add items to their shopping cart. There is surely a chance of them forgetting what they have added to their cart. So, including thumbnail images alongside product name and price is a great way to reassure the customer of what they are purchasing from your store.
With this technique, you are not only helping the shoppers but eliminating the possibility of distraction, which might be the reason behind cart abandonment. By seeing the thumbnails of products on the checkout page, there won't be a moment of hesitation about what shoppers are buying.
9 – Personalize Your Message
Many shoppers take some time to decide whether to place the order or exit the website after adding products to their cart. With the help of well-timed popups, you can use this time as an opportunity to personalize your campaigns for communication on a deeper level.
Address the customers by name or location along with the product image of what they added to the cart. With a beautiful popup design, you can show them a personalized message to promote special offers or remind them of the benefits of your product to convey what they are missing out on.
10 – Offer Live Chat Support
The better the customer support and guidance, the more delightful shoppers will be on your website. You can integrate live chat on your site to offer help and guide visitors to the right products and content. By checking the heatmap and average scrolls/clicks of your shoppers, you can identify the areas where shoppers are likely to drop off.
At that point, your support reps can come up to ask for shoppers' pain points and address the same to reduce cart abandonment. Make sure to configure the chat widget to pop at the right time without disrupting the user experience.
11 – Offer Multiple Payment Options
Offering limited payment options is one of the leading reasons for shopping cart abandonment. It creates an unnecessary obstacle between you and shoppers. With the increasing popularity of digital wallets like PayPal, Apple Pay, Google Pay, and so on, many shoppers don't prefer credit cards these days.
As per your target audience, you can offer support for popular payment options such as cards, wallets, direct bank transfers, and so on. Also, if you sell high-value products, try considering customer financing options because if shoppers will have the flexibility to make the payment in installments, that will definitely drive sales.
12 – Up-sell & Cross-sell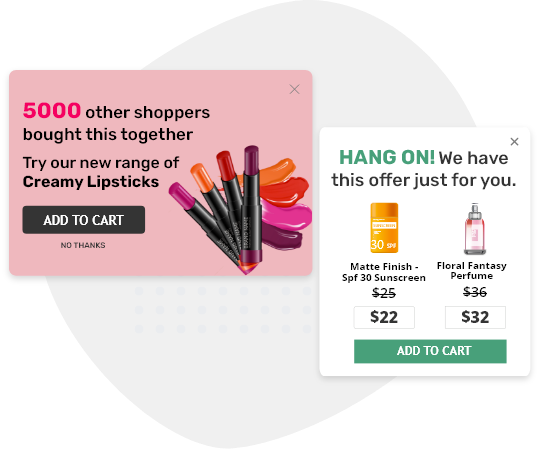 When the shopper has made their mind to purchase a product by adding it to the cart, you can furthermore guarantee the purchase by displaying relevant product recommendations. Incentivize the complete purchase with a discounted price and you can actually sell items of more value to the shoppers.
Use popups and dedicated bars at the checkout page and you can easily cross-sell and up-sell by grabbing visitors' attention. You can even put up numbers and reviews to promote other items like "10000+ shoppers purchased this together" or "5000+ shoppers found this useful".
13 – Optimize Shopping Cart Page for Mobile Users
More than half of online shoppers browse from mobile devices and it is important for you to have a mobile-friendly website. Start with a responsive design and ensure that your shopping cart is easy to navigate. Cut our unnecessary form elements as these feel irritating on tiny screens. Focus on the important part and make the experience smooth and fast.
Invest in quality hosting so that your web pages load quickly within two seconds and use optimized images plus content to boost your site's speed. Integrate mobile-friendly payment options that offer a one-tap payment option to streamline your checkout process.
14 – A/B Test Your Checkout Page & Process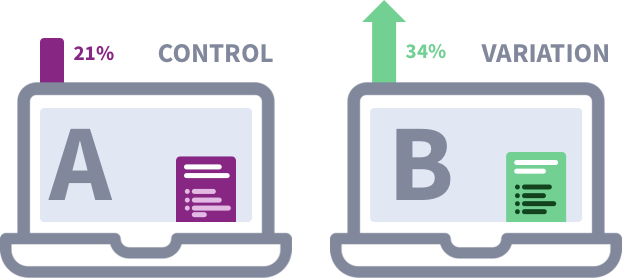 The final step is to test your site according to the changes you make. There is not a common book in marketing that works best for all audiences. To check what works best with your target audience, A/B testing is the key to increasing conversions and reducing cart abandonment.
Make the changes to your checkout pages one by one using different tools, forms, designs, images/logos, CTAs, payment options, and so on. Check for the results to see which element performs better. This will surely help you fight the shopping cart abandonment effects.
Know the Problem: Then Solve It
As we discussed at the start, there are reasons why shoppers abandon their carts. So, your first step should be to focus on finding the reasons. Then, get to the tactics mentioned above and implement them in the right way. Always keep in mind to perform A/B tests on your checkout page for improvement.
One important tool that helps to reduce shopping cart abandonment is Picreel that displays AI-powered popups to shoppers. Leverage the power of this conversion optimization tool and recover abandoning shoppers in real-time to boost sales.
Do you want instant business growth?
Picreel customers get a 15-300% instant increase in inbound leads & conversions.