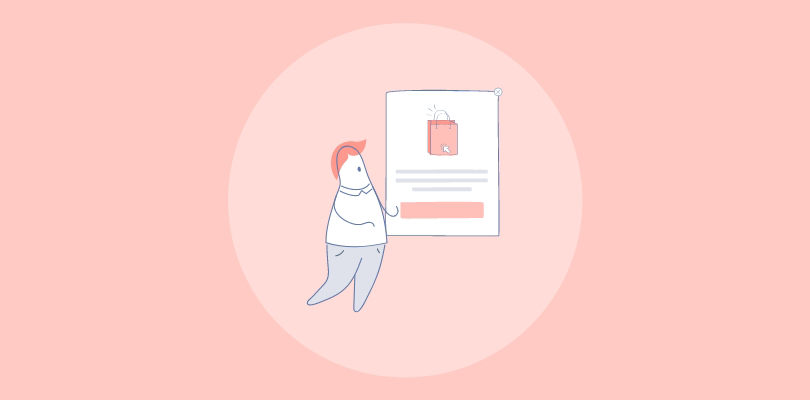 Attention all Shopify store owners! Are you struggling to effectively reach your target audience and keep them engaged with your brand?
Look no further than the power of Shopify newsletter popups. These small but mighty tools can have a big impact on your marketing efforts by capturing the attention of your website visitors and converting them into loyal subscribers.
With Shopify's user-friendly platform, creating effective newsletter popups has never been easier.
Whether you're looking to announce a new product launch, promote a sale, or simply keep your audience informed of your latest updates, newsletter popups can help you achieve your goals.
But what makes a successful newsletter popup?
It all comes down to creating a compelling and visually appealing design that aligns with your brand's messaging and values.
In this blog post, we'll guide you through the process of creating effective newsletter popups for your Shopify store, from choosing the right design to crafting engaging copy and determining the optimal timing and placement of your popups.
Let's dive in and start creating those killer newsletter popups today!
What Is a Shopify Newsletter Popup?
A Shopify newsletter popup is essentially a popup window that appears on your website and prompts visitors to subscribe to your Shopify newsletters. These popups are designed to capture your audience's attention and encourage them to provide their email address in exchange for exclusive deals, updates, and promotions.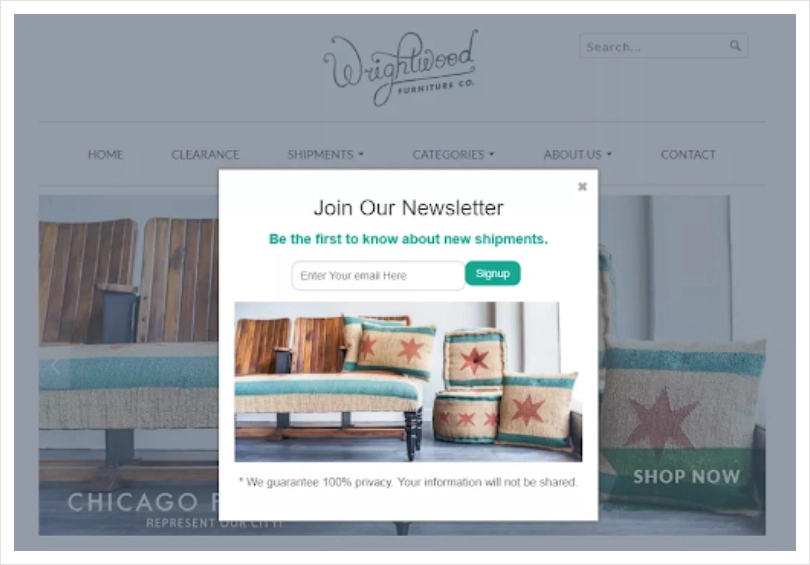 One of the great things about Shopify newsletter popups is that they are incredibly customizable.
You can choose from a variety of designs, colors, and fonts to make your Shopify popup window visually appealing and align with your brand's messaging. Additionally, you can customize the copy and offer incentives like free shipping or a percentage off their first purchase to entice visitors to subscribe.
When it comes to the timing and placement of your Shopify newsletter sign ups, it's important to strike a balance between being visible and not overwhelming your visitors.
You can set your popups to appear after a certain amount of time spent on your website or when a visitor is about to leave, known as an exit-intent popup. You can also choose to display your popups on certain pages of your website, such as your homepage or product pages, to maximize their impact.
How to Add a Popup Newsletter to Your Shopify Store in Minutes
In order to showcase Shopify popup windows on your Shopify store, it's necessary to have a Shopify popup tool that can be integrated with your Shopify account.
For the purpose of this guide, we will be using Picreel as it is considered to be the best popup app for Shopify and is also the simplest to integrate.
Below, we'll walk you through the steps required to set up this integration.
Step 1- Create a newsletter popup on Picreel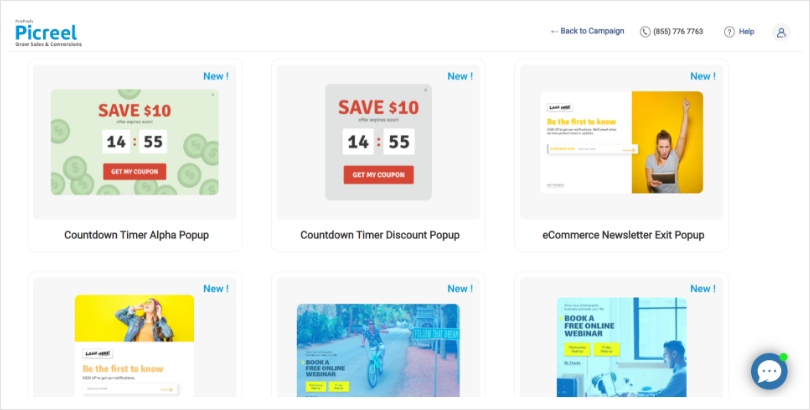 Step 2- Sign in to your Shopify account.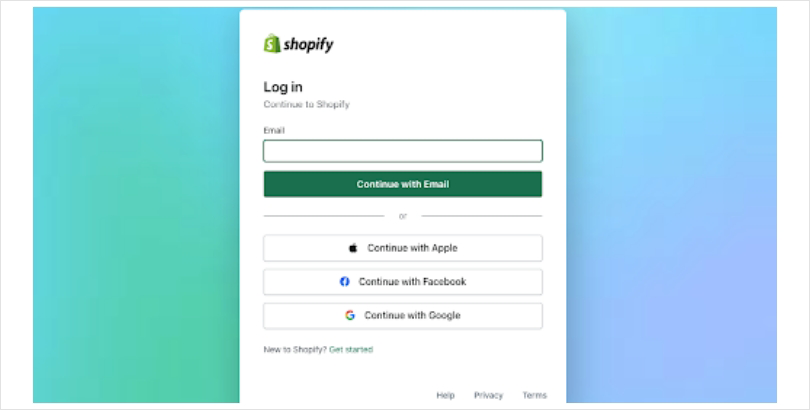 Step 3– Access the Shopify App Store by clicking "Apps" on the dashboard.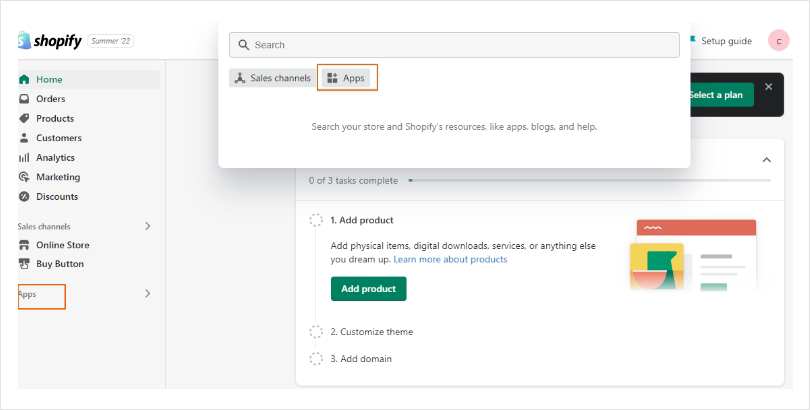 Step 4- Search for "Picreel" in the search bar and choose "Picreel: Sales & Email Popups" from the search results.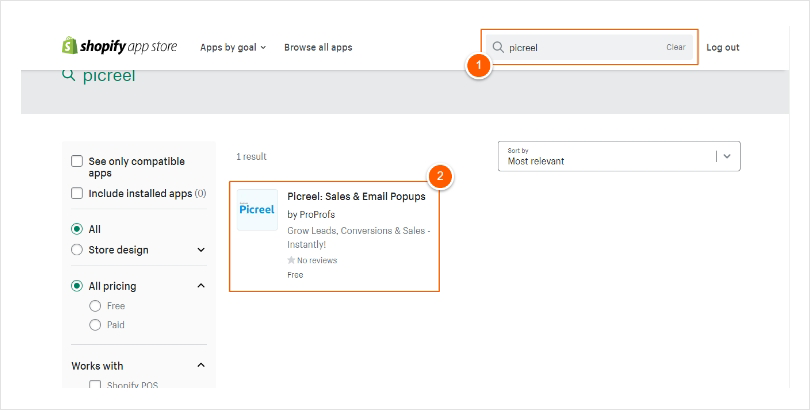 Step 5– Add the app by clicking "Add app".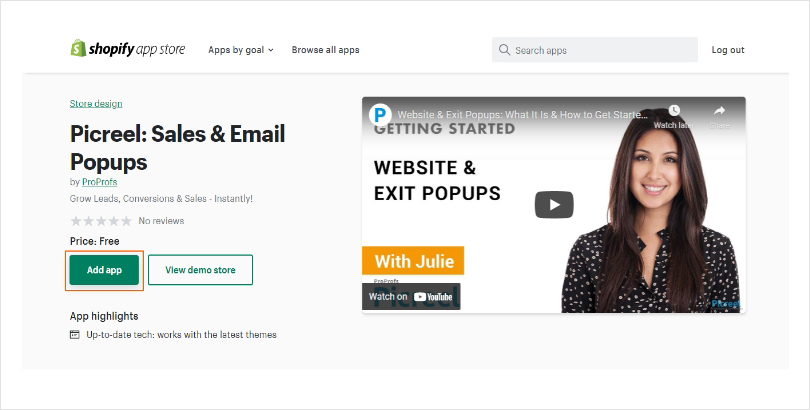 Step 6– Install the app by clicking "Install app".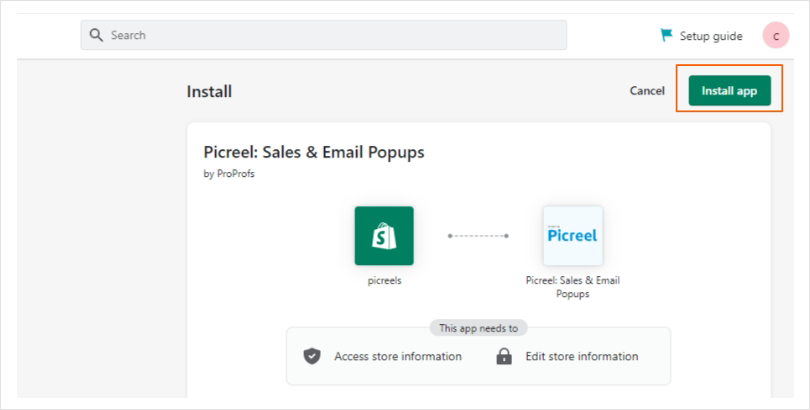 That's all it takes to integrate Picreel with Shopify.
Watch: How to Create Popup Ads with Picreel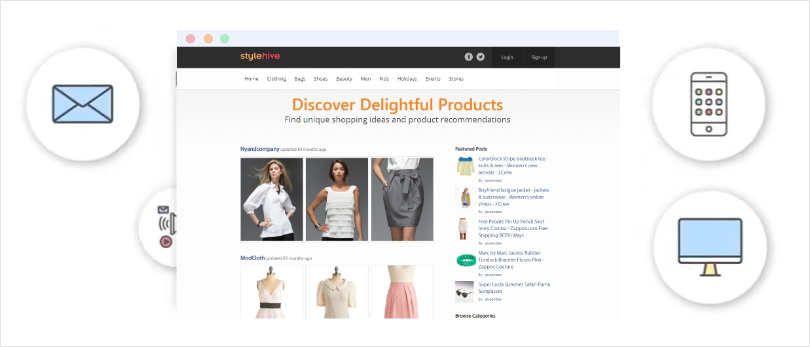 Shopify Newsletter Popup Templates for Your Online Store
If you're looking to create newsletter popups or Shopify email popups for your online store, there are several templates available to choose from. Here are some examples:
1. Signup popup
Shopify newsletter sign ups can be an effective tool for maximizing conversions on your Shopify store. By offering a compelling reason for customers to sign up for your newsletter, such as a discount code or exclusive content, you can encourage them to take action and provide their email addresses.
2. Exit-intent popup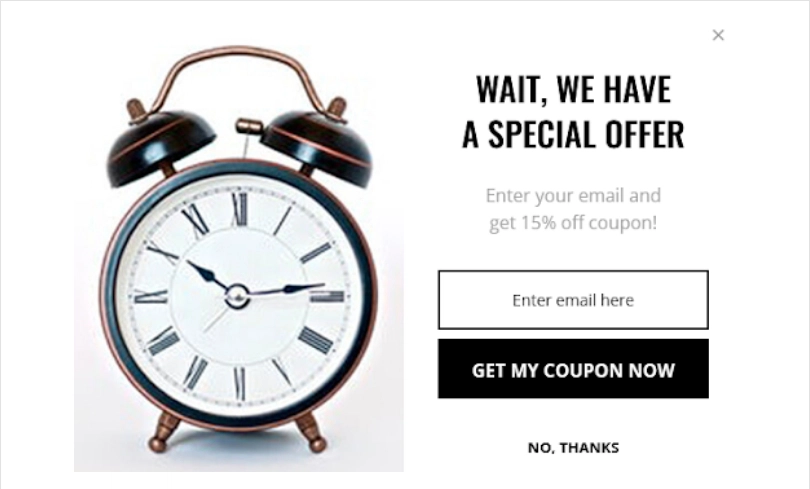 Exit-intent popups are triggered when a customer shows signs of leaving your website, such as moving their mouse toward the back button or closing the browser tab. By offering a last-minute incentive, such as a discount code or free shipping, you can encourage the customer to stay on your site and complete their purchase.
Watch: Website & Exit Popups: What It Is & How to Get Started Quickly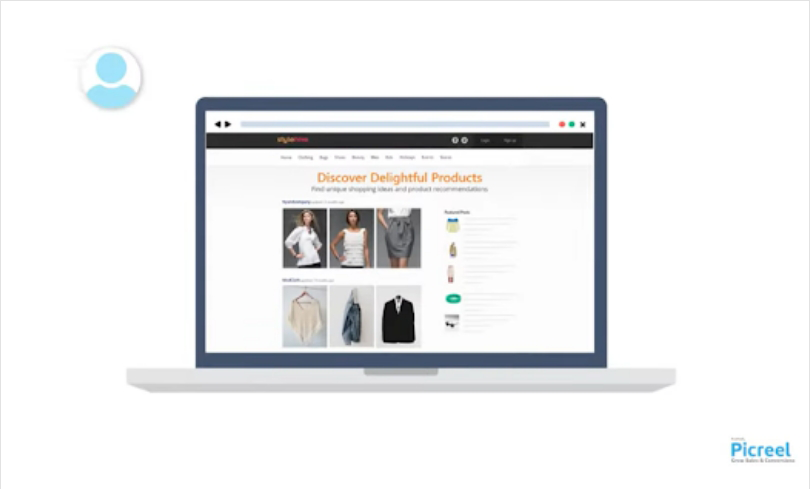 3. Email capture popup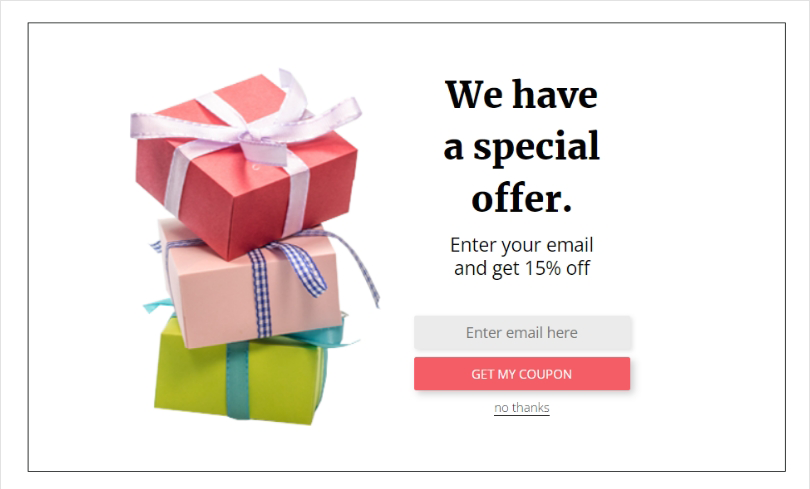 Shopify email popups are designed to capture a customer's email address, which can be used for email marketing campaigns and driving repeat business. Once you have their email address, you can continue to engage with them through targeted email marketing campaigns, promoting new products or services, and special offers.
4. Video popup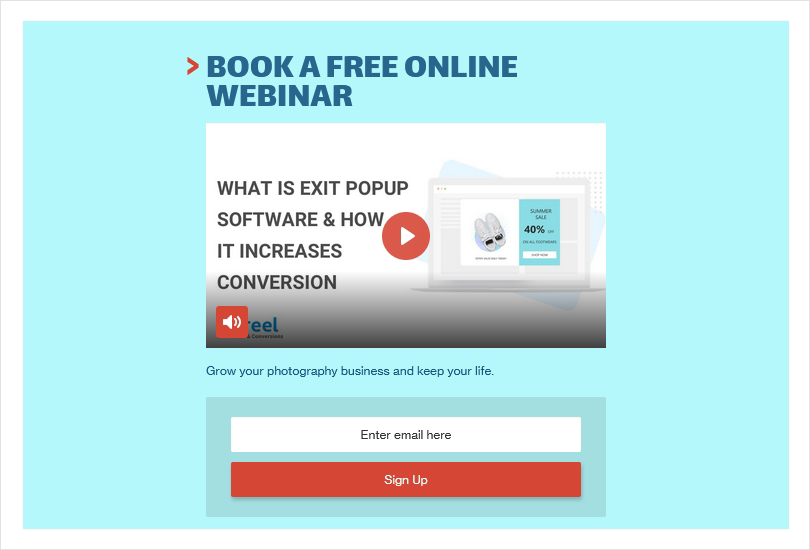 Video popups display a video in your popup, where you can showcase your products or services in a more engaging and interactive way, capturing the customer's attention and increasing their interest. These popups can also be used to provide educational content, such as how-to guides or product demonstrations, which can help customers make more informed purchasing decisions.
5. Countdown timer popup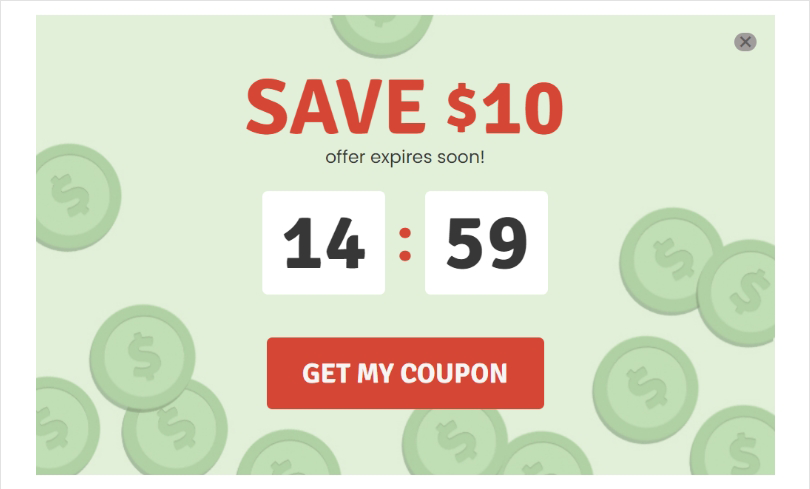 Countdown timer popups are designed to maximize conversions on your Shopify store by creating a sense of urgency and encouraging customers to take action before a limited-time offer expires. By including a countdown timer in your popup, you can make the offer more compelling and increase the customer's motivation to purchase.
Read More – 36 Types of Website Popups to Use in 2023 (the Ultimate Guide)
Boost Your Sales and Build Your Email List With Shopify Newsletter Popups
Using a newsletter popup on your Shopify store is a simple yet effective way to increase conversions and build your email list. By following the steps outlined in this article, you can create a Shopify popup newsletter that engages your customers, captures their attention, and encourages them to subscribe.
Remember to keep your Shopify email popups simple, clear, and visually appealing, and offer something of value in exchange for your customer's email addresses. You can also experiment with different placement and timing options to see what works best for your store.
Also, tools like Picreel can help you create email lists and maximize your conversions by creating an irresistible Shopify newsletter popup. The tool comes with a 15-day free trial which you can use to see things for yourself before making a commitment.
Do you want instant 300% growth?
Picreel popups can get YOUR website 300% instant sales growth. See Case Studies.