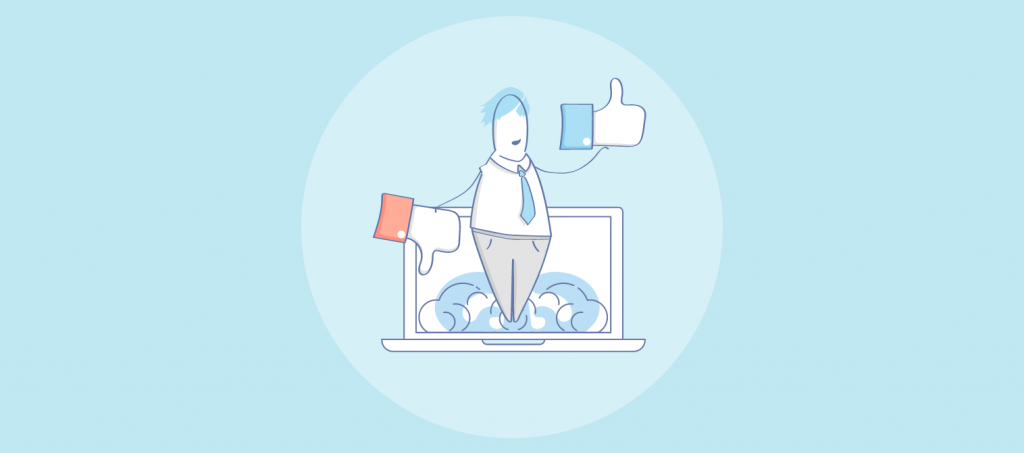 Building a great product is only half the battle. The other half involves knowing how to get people to buy your products.
For instance, selling your products to people who already know about your brand and are interested in your products is easy.
The trick is to sell to new customers and make them choose you over your competitors.
But this is where all the problems begin.
To give you a perspective, there are almost 26 million ecommerce websites across the globe, and most of them dive right into the marketing efforts before knowing what needs to be done to convince their customers.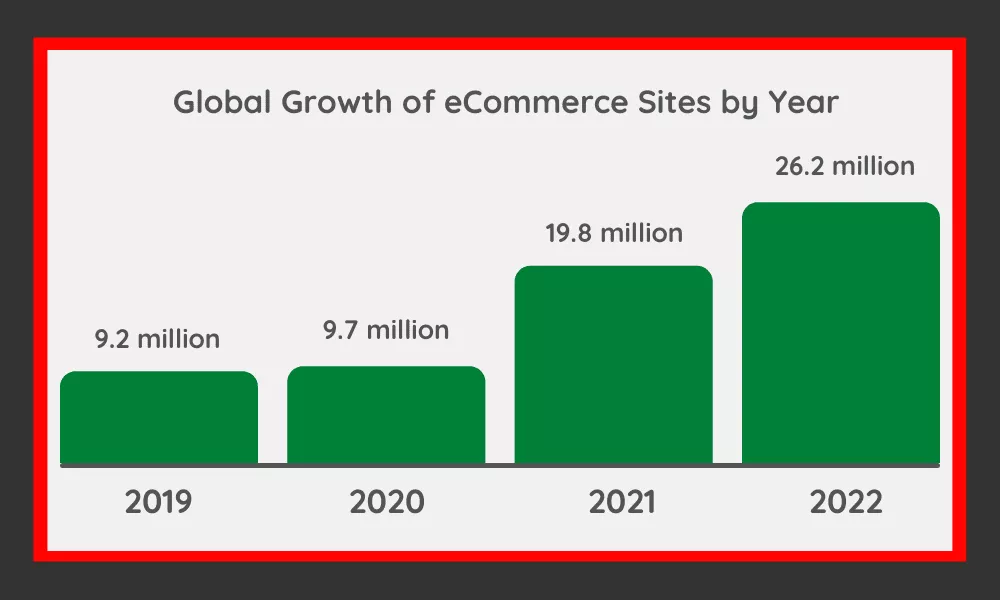 This is why selling products is a lot more than just starting a business and building products. In fact, to convince your prospects to buy your products, you must help them:
Find your website
Discover content easily
Get a good impression of your website
Build trust
Find value in what your offer
But that's not all because there's a lot more that you can do to get people to buy your products. By the end of this blog, you'd be clear about seven strategies that will help you know how to attract customers to buy your products.
So let's get right into it!
7 Ways to Get People to Buy Your Products
At first, getting people to buy your products may seem fairly simple, but it's not. You need to get into the minds of your potential customers and make them desire your products over other alternatives in the market.
This is where your strategies will come into play. Let's have a look at them:
1. Convince Them With Social Proof and Testimonials
Remember how your parents used to chime in about the importance of eating good food, exercising regularly, and drinking lots of water? Then you heard the same from prominent leaders and influencers, and that made you listen.
This is exactly how social proof and testimonials work.
No matter how many times you say something to your customers, they will only start believing once they hear that from a third party.
This is primarily due to a psychological and social phenomenon that acts as a strong purchase motivator because of a lack of bias. This is why social proof and testimonials excel in building trust among potential customers.
a. Social proof
Social proof shows people the world of real buyers and their personal experiences with the product, which convinces potential buyers to make a purchase. Organizations leverage social proof because it strongly makes people copy the actions of existing buyers in an attempt to have the same experience with the product.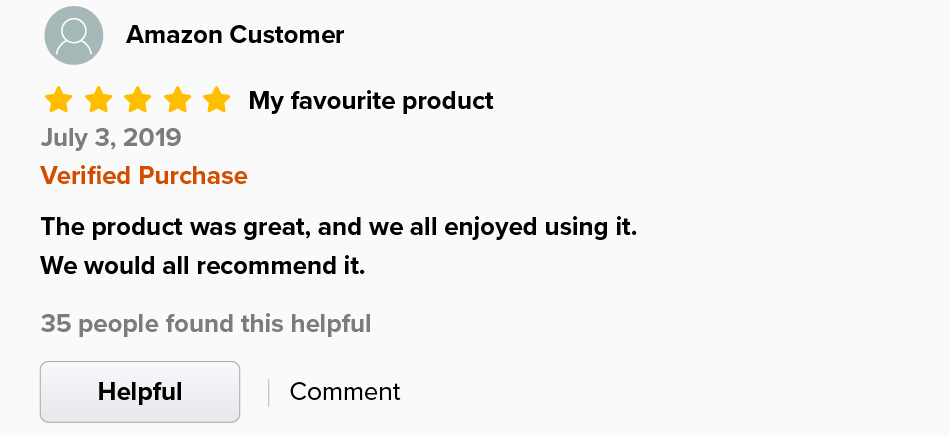 The best way to leverage this is by integrating your overall product rating on your product page, which the customers can access along with the reviews by clicking on them.
b. Testimonials
Testimonials are quite similar to social proof, but the only difference is that testimonials are more detailed and go in-depth about the products and the associated experience. Here, you can contact some of your most loyal and happy customers and get their statements about their experience.

You can then scatter these testimonials all across your website, including your home page and at the bottom of your product page, to complement the purchase decision.
2. Drive More Traffic to Your Website
If you want to learn how to get customers to buy your products, then you need to learn about driving traffic to your website.
Your customers won't buy anything from you unless you put your products and services in front of them. Driving traffic to your website is the first step in the process of doing so.
There are a few ways in which you can present your business in front of your target audience and make them come to your website. These include:
a. Paid traffic
Paid traffic can give you an instant jolt of traffic by bringing visitors to your website, provided that you have the financial budget for it. To bring paid traffic to your website, you can invest in advertising platforms like Google Ads, Meta for Business, or Tik Tok for Business.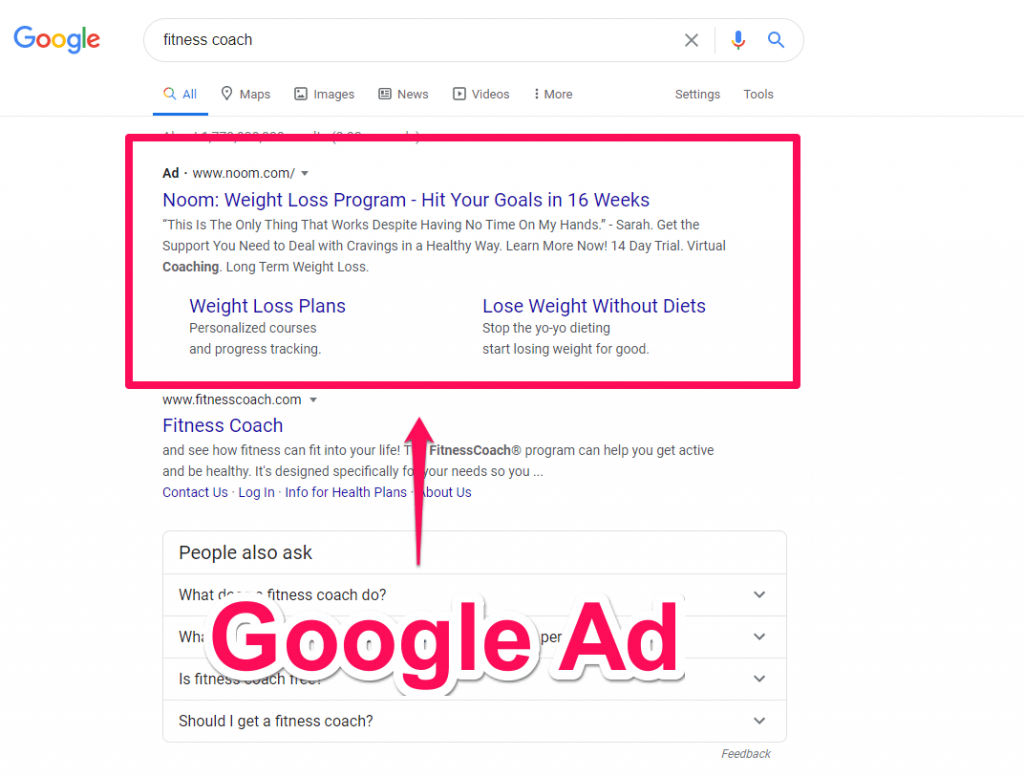 Conversely, paid traffic might not be the best alternative for small businesses as it can drain substantial amounts of money and might still get overshadowed by bigger businesses in the same domain indulging in paid advertising.
However, if you have the budget and a good understanding of Google Adwords before creating your campaign, paid traffic is a great tool to have.
b. Organic traffic
Utilizing search engine optimization (SEO) is the backbone of getting consistent traffic to your website without investing any money in ads.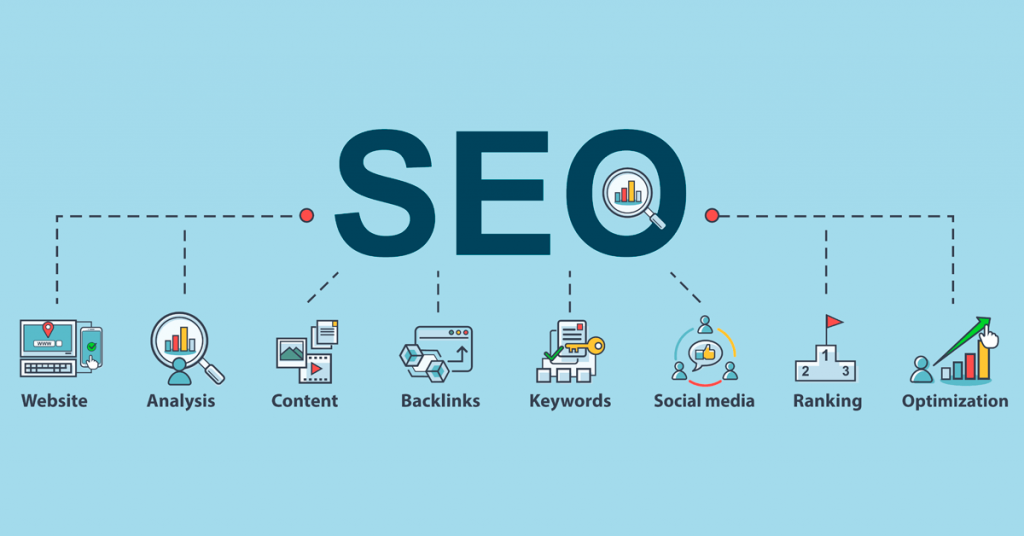 For this, your brand should have a market niche that you need to target by creating tailored content for your audience that is relevant to your niche. Every piece of content you create should have related keywords to help you rank higher in the search results so that your target audience can find you before your competitors.
Also, don't forget to have a clear and distinct CTA on your content pieces and landing pages to help your audience know where to click.
c. Social media traffic
Social media has a huge user base that you can leverage for bridging traffic to your website. Always promote your content on social media so that it generates more traffic and backlinks. Sharing on social media will also help you get more likes, comments, and overall engagement.
More engagement would directly help you get even more traffic in the long run, and more backlinks will improve your SEO for consistent traffic all the way.
Read More – 6 Tricks To Help You Monetize Web Traffic
3. Offer Introductory Discounts for New Visitors
Discounts and offers are some of the best ways of making people buy your products.
New visitors are very unlikely to buy anything from you because they don't yet understand your business and products.
However, offers and discounts can make your products look more attractive and valuable, which can motivate new visitors to either buy or save them for later.
For instance, Boxed gives all new visitors a coupon code for 20% off and free shipping, and the offer is only valid on first orders only to ensure only the new visitors make use of this.
Also, the offer is paired with the signup fields, which helps the company get more visitors on board even if they decide not to make a purchase in the end.
Also, the best way to offer introductory discounts to your new visitors is by leveraging on-site popups. Tools like Picreel can help you create beautiful and delightful discount popups with ease so that you can precisely target your new visitors and get more conversions out of them.
Watch: How to Increase eCommerce Revenue Using Popups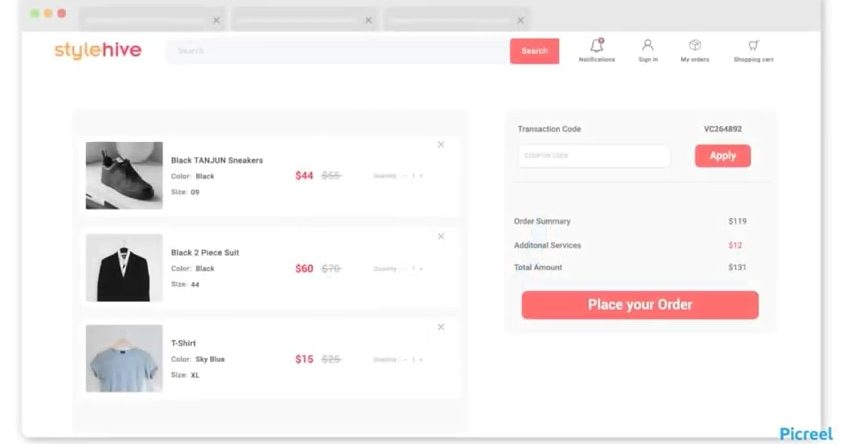 4. Put More Focus on the Benefits and Less on the Features
What is the first thing that comes to your mind when you think about buying a product?
If you think about why you need that product and how it can benefit you, that's completely normal.
You see, customers don't really think about what your product is made of; they mostly care about how it can be useful to them and provide value.
So knowing how to make people buy your products has a lot to do with focusing on your product's benefits.
This is where understanding the difference between a "feature" and a "benefit" will be crucial, and focusing on the benefits is even more so.
For instance, a moisturizer containing glycolic acid and niacinamide is a feature. It helps fight acne marks and hyperpigmentation on the skin is the benefit.
Highlighting the product's benefits and focusing on the value proposition is an extremely effective psychological hack that can help get people to buy your product.
The reason is also simple- benefits help build an emotional connection with the product.
5. Leave a Great First Impression and Encourage Curiosity
Building a strong first impression and an emotional connection has to be one of the first things on the to-do list of how to get people to buy your products.
At this point, you have successfully driven traffic to your website and have their attention. So now, it's time to keep your audience engaged so that they don't leave.
This is where you can leverage your blog content to keep your audience hooked and buy something at the end. To make the most of your content in terms of a great impression and encouraging curiosity, your blog content should always be:
Easy to read and understand
Well formatted and without any errors
Relevant and valuable to your target audience
Supported with necessary internal links to help your readers explore
But this is something that is not limited to just your blogs and articles. In fact, your homepage, about page, services page, and all other important landing pages should follow the same practice.
For your important landing pages, you should:
Have clear navigation and structure
Include FAQ, case studies, and testimonials
Have a clear and distinct CTA to convince visitors to take action
6. Create Urgency to Make People Buy Your Products
Creating urgency is one of the most impactful psychological tricks that you can play to make people buy your products.
Creating urgency induces fear of missing out (FOMO) which makes visitors act on impulse and buy the product instead of waiting for another opportunity because it makes them believe that such an attractive opportunity might never come again.
So does this work exactly, creating urgency?
For this, you will need to create a sales pitch that will:
Explain your value proposition to your audience
Highlight the benefits of your products or services
Have a clear call to action that will prompt users to buy
Show what your visitors will miss if they don't buy in time
You can easily create urgency amongst your audience with either of the two ways:
Limited time to buy the products
A limited number of products left
For instance, Kiss My Keto deploys an on-site popup that gives out a 15% additional discount but is only valid for 15 minutes. This influences people to make a purchase thinking that they might never be able to avail of this offer if they don't do it in 15 minutes.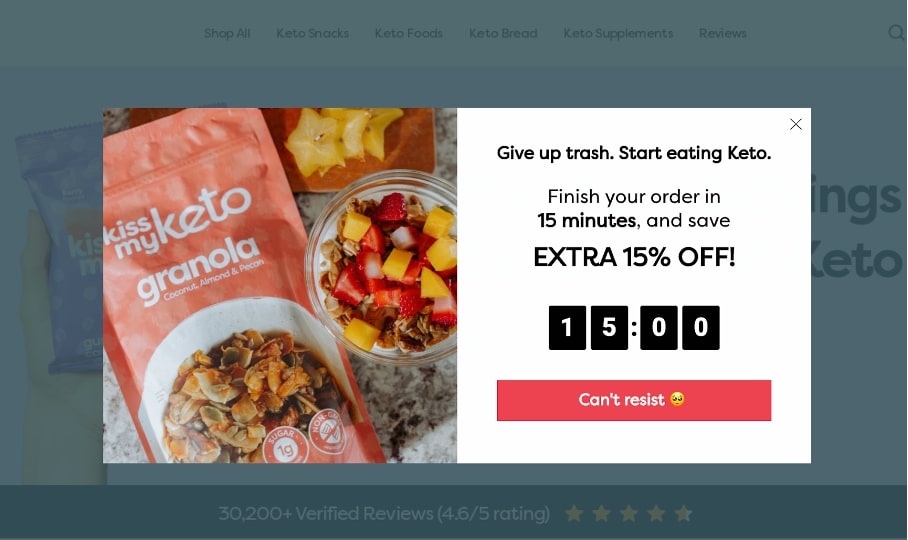 Here, tools like Picreel can help you create amazing timed popups with built-in templates to create urgency and induce FOMO.
Watch: How to Create Popup Ads with Picreel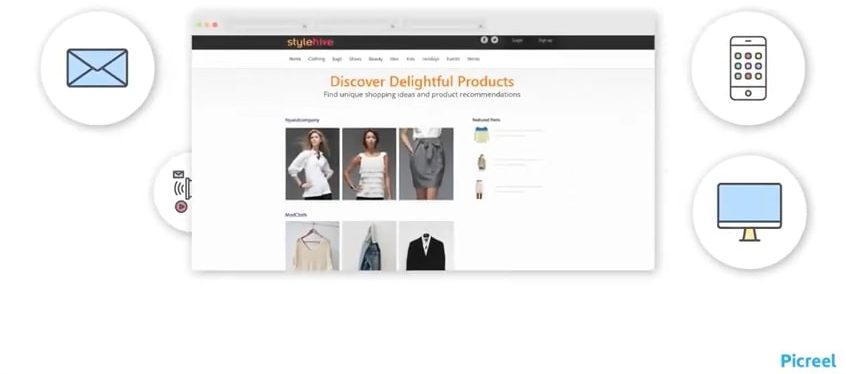 7. Don't Let Go of Email Marketing
Email marketing has to be one of the oldest and the most popular ways of attracting an audience and making people buy your products.
Once you have designed content for your website, create beautiful lead generation popups to display on that content with attractive CTAs to entice your audience into signing up with their email address for your newsletter.
This way, you can indulge in marketing efforts and always keep your brand on top of their mind even when they are not thinking about you.
But that's not all, because email marketing can also help you:
Teach your customers more about your brand and products
Build long-term relationships with your customers
Save marketing costs and improve ROI
Announce products and services exclusively
For instance, Phrasee sends weekly newsletters to its customers that are informative and filled with interactive images, gifs, and memes that provide a lot of value to the readers.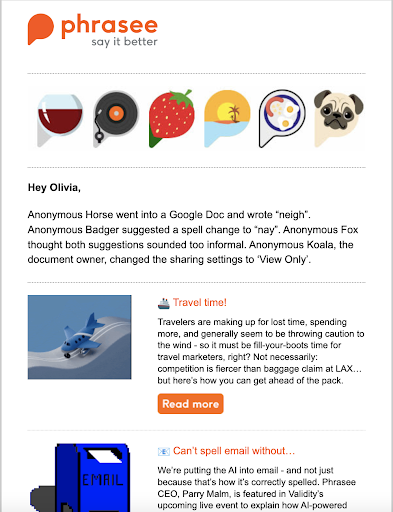 Sending targeted emails that showcase your products and tell your readers about the benefits is a great way of re-engaging customers and improving conversions in the long run.
Read More – 17 Simple Tips to Boost Email Marketing
Make Customers Desire Your Products
We've touched on multiple different strategies that you can use to get people to buy your products. But one common thread that ties all these strategies is making your products irresistible for your customers to create a solid appeal.
Also, it's not as complicated as it sounds.
You can easily get back to your marketing process and integrate these strategies at the relevant customer touchpoints for better impact. Also, you can deploy tools like Picreel to make your strategies even more effective with on-site popups, which can be targeted toward the right audience to improve conversions.
Do you want instant 300% growth?
Picreel popups can get YOUR website 300% instant sales growth. See Case Studies.