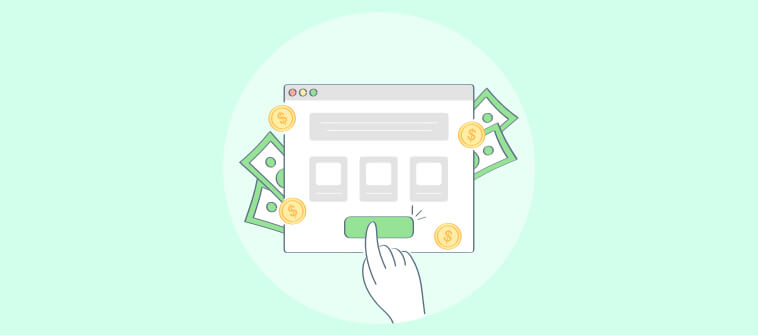 Running a sale seems straightforward. You discount some inventory you want to move and add an "On Sale" banner to your online store's page. 
But without a good promotion, who will find your sale, and how will you assess how the sale performed?
Understanding what a sales promotion is and how it can work for your business helps you plan better and reach more customers. For example, perhaps your business can benefit from running more than one promotion to target different customer segments. 
Let's discuss different sales promotion examples and how you can benefit from them to accomplish different goals.
What Are Sales Promotions?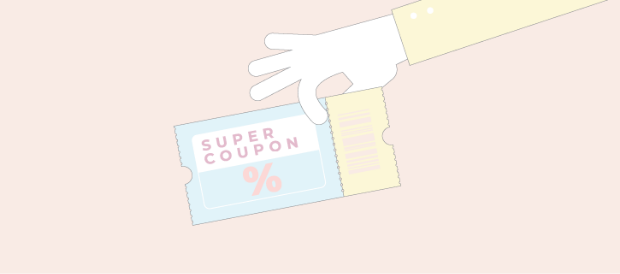 Sales promotions are long or short-term business strategies that help improve your product or service's visibility, interest, or demand. You can use them for a specific period of time to increase sales in general or specific inventory.
You can use sales promotion strategies to target both new and existing customers. But you need to craft the promotion according to the different customer segments. This means choosing material that relates to the target group.  
A sale acts as a sales promotion only if it promotes your sales. There's no point running the same thank you sale year after year if it doesn't boost sales enough to justify the expenditure. 
Here's how you can know if a sales promotion is effective for you. 
How Effective Promotions Can Help
Effective promotion helps you meet your yearly brand awareness and high sales goals. 
You can use your type of promotion to achieve short-term targets like increased conversions and long-term goals such as gaining a better understanding of your customers.  
Increase Sales in a Specific Period of Time
Sales promotions increase your sales.
Depending on your business area, you can benefit from the established sales cycles. You can offer Black Friday sales, Christmas sales, or Back-to-school sales. You can use these highs in sales to increase your revenue and profit. 
But If you offer digital items like e-books, software, and so on, the sales cycle will be less obvious. Instead, you may have to spend on ads to run sales promotions and attract customers.
Still, NRF forecasts holiday spending in 2021 to grow 8.5-10.5% over 2020. So irrespective of your area of business, you can try a holiday sales promotion to catch the interest of shoppers already spending more. 
Increase Conversions
A conversion is the fulfillment of the desired business goal. Sales promotions always encourage users to convert. 
You can use a discount on specific products or services to:
Increase brand awareness

—

Sales promotions

increase foot traffic in brick-and-mortar stores and website traffic for

e-commerce

and SaaS businesses.
Acquire new customers

—

Sales promotions

offer discounts that increase the value for your customer. Customers who haven't shopped with your brand before may purchase if a discount is involved.

Energize existing customers

— Some

existing customers

wait for a new deal

to spark their enthusiasm. You can encourage them to try the newer version of their favorite product by offering a discount.
Achieve Specific Goals
Not all examples of sales promotion techniques focus on selling the most goods in the shortest period of time. You can also work on other objectives while increasing sales.
Move specific inventory

— Many seasonal

retailers

discount items at the end of a season to make room for new items. If you have a specific product that hasn't been selling as expected, try offering it at a discount to free up space.

Spread the word

— Opening a new store or entering a new market are great reasons to start a

sales promotion

. If your brand isn't well known among your

target audience

, try offering competitive prices to tempt them to try your products.
Long Term Effects 
Every sales promotion example doesn't yield immediate results. You should also consider the long-term effects of a sales promotion while considering different sales. 
A successful sales promotion can help you:
Create brand loyalty

—

New customers

can turn into long-term customers if you get them the right product. Sometimes

sales promotions

are the perfect way to gain that

customer loyalty

.

Understand your customer base

— More customers means more data. With the increase in sales, you see patterns in your customers' behavior. You can use this information for future promotions.

Sell products faster

— You can use a sale to jump-start a

new product

or clear an inventory of existing merchandise. 
What Is the Cost of Sales Promotions?
Any sales promotion tactic will involve costs. Depending on your business type, you may deal with decreased profit margins, erratic inventory levels, and website issues.
Here are the main costs you need to consider when setting the duration and amount of discount.
Profitability 
Lower prices mean your margins are thinner, and you have less incoming revenue. While doing this has its pros, it's not how most businesses want to operate. You need a sustainable pricing strategy to stay afloat.
If you run a store or in-person service, you'll also need to consider the additional labor and operating costs that may come from running a sale.  
Maintaining Inventory
For physical goods, stocking and shipping products can be expensive. Inventory levels can also be difficult to judge, and you may end up with too much of one item and too little of another.
This applies to brick and mortar stores and e-commerce businesses, especially those that manufacture or order white label products. 
While it may be tempting to offer a huge discount and clear out inventory, not planning for demand could cost more in the long run.
Website Capacity 
While websites don't deal with foot traffic, a popular sales promotion leads to higher website traffic. If you are unprepared, you may need to increase your servers or risk your website going slow or offline. Both of which will cost you money.
Website capacity limitation primarily affects you if you deal with a short sales window. To prepare for such a sale, you should temporarily increase bandwidth and ensure your website can handle sudden visitor surge.
In other words, you should go for a higher plan from the hosting provider during the holiday season to benefit from increased sales. 
Sales Promotion Examples 
Once you're clear on the different factors to consider when planning your sale, it's time to decide how you'll draw in new customers. 
Here are 10 sales promotion examples to get you started, whether you sell digital goods or physical items.
1. Free Products or Trials 
A free 14-day trial of your software or a free gift of a new product can be a great way to convert hesitant customers. 
This promotion works best on scalable goods like skincare and make-up or SaaS aimed at smaller businesses or individuals. 
2. Free Shipping (and Returns)
Jungle Scout surveyed customers in June 2021 and found 66% of online shoppers expect free shipping. 
Meet these expectations by offering free shipping on your items. You can include the shipping costs in the product price to avoid lower profit margins.
If shipping costs are considerable, you can upsell to a certain dollar amount and offer free shipping above that amount.
Similarly, you can offer free returns to encourage consumers browsing clothing or other size-specific items.
3. Giveaways
A giveaway gives great exposure and a positive association with your brand. You can include participants who make a purchase. Or you can add customers who provide other valuable info such as email addresses and promote your social media pages. 

Running a giveaway is especially popular for small businesses trying to pick up steam on social media. You can advertise the giveaway, have people participate, and select the winner all within Instagram or Facebook.

4. Flash Sales
A deal of the day or limited-time sale can encourage impulse buying. These sales usually offer large discounts between 50-70% off MSRP and last for a day or less. 
A flash sale can also be limited to the first 50-100 customers, both creating a sense of urgency and limiting the potential loss of such a discount.
5. New Customer Discounts
Gaining first-time customers is vital to all sellers. Offer discounts to shoppers who sign up for email marketing and purchase within a set period of time. 
In physical stores, you can do this with the help of a loyalty card or when customers sign up for a service.

You can get first-time customers to share email addresses or interact on social media in exchange for a great discount. These can be helpful in repeat marketing to convert these shoppers into repeat buyers

6. Coupons and Promo Codes
Special offers are among the most popular marketing techniques and with good reason. Statista reports that at least 88% of Americans used a coupon in 2020. 
You can offer coupons or promo codes in both online and offline stores.
7. Loyalty Programs
Loyalty programs have been more common in brick and mortar stores, but some retailers also focus on building loyal customers online. 
Reward repeat customers with additional discounts and freebies when they reach certain thresholds to encourage brand loyalty. 
8. Referral Programs
Referral programs encourage customers to refer a friend to try a good or service. This promotes word-of-mouth marketing. You can encourage referrals by offering discounts to one or both buyers.

Some companies offer referral programs through employees as well. If your staff are knowledgeable and interact with customers, this could be a good fit for your brand.
9. Product or Service Bundle
Bundles are a great upsell. You can find these laid out in both retail stores and online shops. 
Group items that work well together, such as accessories to go with a large purchase or an add-on service package. 
You can promote bundling by:
Emphasizing the savings involved

Bundling products that customers tend to purchase together organically

Offering bundles at check out 
10. BOGO
Buy one get one offer is another example of sales promotions that work great in many industries. 
Offering a free item instead of a discount can often be cheaper for retailers, but the deal feels just as beneficial and attractive for consumers. 
Tips To Improve Your Promotions
After deciding on the types of sales promotions that work best for your business, you need to market the idea to your customers. 
Here are some tips to get you started:
Understand Buyer Personas
You must understand your customer's behavior. A great way to do this is to make a buyer persona. It helps you determine what your average customer is like. You can have multiple different personas depending on the products you offer. 
A typical buyer persona includes the following information on the customer:
Age

Occupation

Traits

Interests

Challenges

Spending pattern
With this information, you can understand your customer and better target them with material that appeals to them and approach them where they are.
Website Pop-Ups
Popups and display ads can convert customers, especially if they remind them of the great deals on offer. 
Try a variety of pop-ups that display the most relevant information and are optimized to convert.

Sometimes subtle or delayed pop-ups work better. A website full of promotions can be distracting and ruin the shopping experience.
Email Marketing
Litmus shares email marketing provides an average return on investment (ROI) for every $1 spent. It's one of the best converting tools, and with a list of loyal subscribers, you can get substantial returns. 
An easy drag and drop email builder can help you send engaging emails and reconnect with existing customers. 
Look at some email marketing campaigns and learn what they do to drive more sales.
Social Media Marketing
Sales promotions need to be amplified through omnichannel marketing strategies. This means using social media and connecting with your followers.
This is a great opportunity to create content around your promotions. You can reuse some material. But consider creating unique content for each platform as what works on one platform may not convert on another. 
Sales Teams
Your sales team is perfect for drawing attention to your sales promotions. As they already interact with potential customers, they can notify their clients and customers about upcoming promotions.
This can help increase conversions, especially if you let a customer benefit from the sale early. Feeling valued by your business will improve their impression of your company.
Marketing through your sales team is natural since it's already the topic of conversation. Make sure to align your sales team with your sales promotions to optimize conversions and sales.
Support Teams
Use the sales promotions to help with your customer churn rate. Before a dissatisfied customer leaves, provide them with a promotional code as goodwill. Implement this within your call center strategy.
Increasing sales while simultaneously reducing churn should be the goal of all support staff.
Final Thoughts: Sales Promotion Examples
A good example of a sales promotion is well thought out, has clear goals, and has a defined audience. Successful businesses don't just create a sale and hope for the best. They work on their campaign before they launch it.
By researching your business's target audience and determining how you can reach them, you'll be able to create a more effective campaign across multiple channels. 
You can use the same sales promotion across different media, and, with slight tweaks, you can use the sale for different customer personas as well. 
Or you can combine the sales promotion examples we discussed as they work together well.
You can try both free shipping and promo codes at once. But keep a close eye on how each campaign works. How is your audience finding your sales? Are they completing their purchase right away, or do they click on your abandoned cart emails?
A good sales promotion can become great if your customers know it. 
Conversion pop-up software from Picreel guarantees an increase in conversion rate because we know how to get your customer's attention. 
Do you want instant 300% growth?
Picreel popups can get YOUR website 300% instant sales growth. See Case Studies.