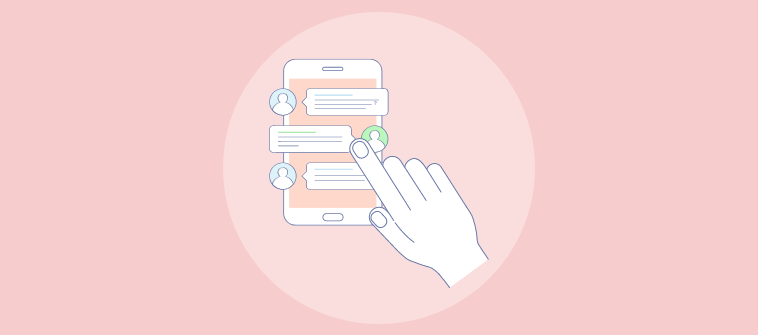 Without an audience, your marketing efforts will do no good, and growing your SMS list is the key first towards more effective marketing campaigns and increasing your conversion rate.
Even if you create the best marketing campaign in history, it wouldn't matter, unless there is a long list of people to see it on the other side.
There is a direct relationship between the size of your SMS list and the number of customers who walk through your door. But as important as it may look, building an SMS list from scratch takes a lot of work.
Many marketers skip this step and just buy an SMS list, only to discover that it barely has any data on their target audience. Simply put, there are no shortcuts to building a great SMS list fast. If you want to do it, you'll have to follow some set strategies that will help you accelerate building your SMS list.
Below, we've outlined 6 of the best strategies for building your SMS list and getting the most out of your marketing efforts.
Stay put!
Why Should You Grow Your SMS Marketing List?
SMS lists can open up an extremely popular channel for business-to-consumer marketing (B2C) and interactions. There are almost 15 billion mobile devices in existence today, and an SMS list can get you access to them without moving from your couch.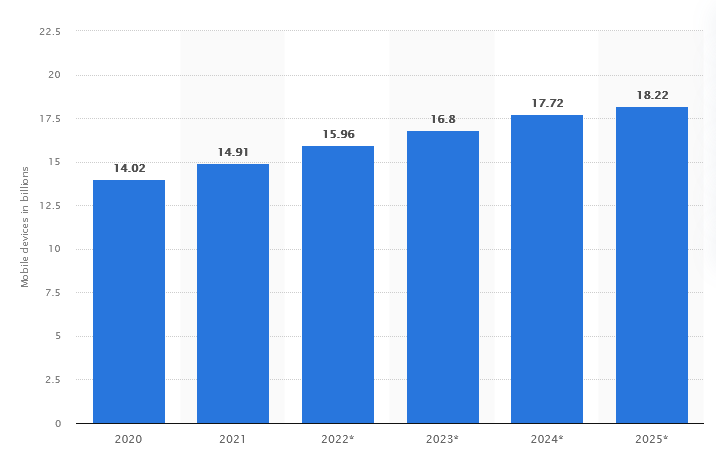 Apart from that, here are some other reasons as well:
It stays forever- An SMS list never expires or goes away. It will always be at your disposal, and you can use it to connect with your audience whenever you want.
High open rate- Research suggests that the SMS open rate is around 94%, making it a more effective marketing channel.
Consumer protection act– Government prohibits marketers from sending promotional messages to mobile phones without consent. This is why building an SMS list is mandatory if you want to indulge in this channel.
Best Practices to Grow Your SMS Subscribers
The more subscribers you have on your sms mailing list, the more engagement you will generate and, eventually, more conversions. But it all begins with growing your subscriber base.
Here are some best practices to grow your SMS list:
1. Offer Exclusive Deals and Discounts
One way to gain a ton of SMS subscribers is by giving out offers to your potential subscribers that they cannot resist.
You should focus on giving one-off promotions and offers that your audience cannot find elsewhere. For instance, during the holiday season, you can offer unlimited free shipping to your subscribers with no minimum order value.
Such an attractive offer has very high chances of bringing in a huge audience, but they might consider unsubscribing once the holiday season is over.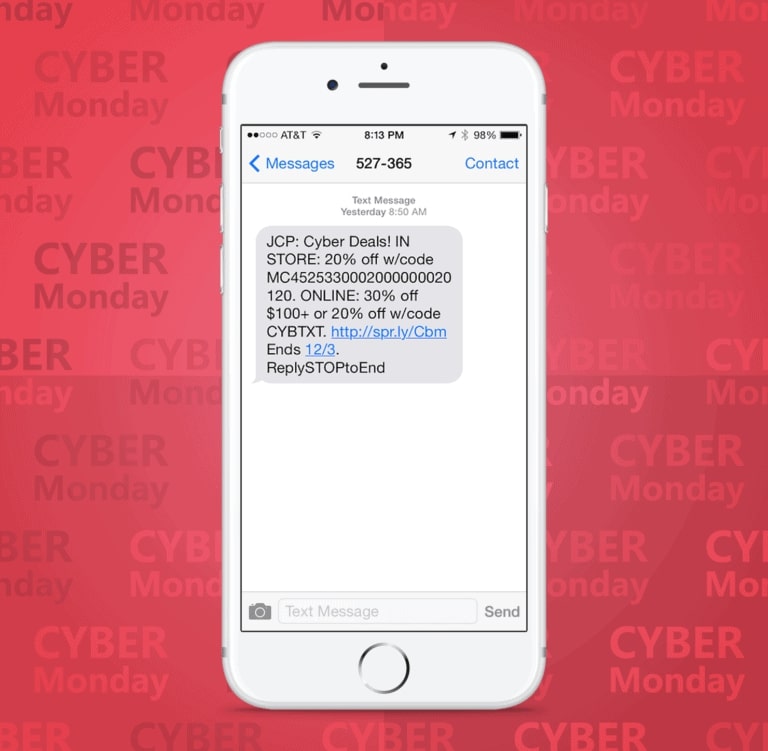 This is why you should focus on providing value to your SMS subscribers regularly by giving out offers that can either make their shopping experience more convenient or cheap.
Also, keep these deals tied to just SMS channels to ensure your audience does not try to approach other less marketer-friendly channels.
2. Deploy a Signup Form on Your Website
Your website and landing pages are where all the action is.
It's more likely that your audience will first come across your website and then join your SMS list. To expedite this process, you can let your audience know how to join your SMS list for exclusive offers and discounts.
A quick signup form deployed as a popup will do the trick. You can create a signup form with a phone number field and embed that form on your most popular landing pages or blogs to get the most footfall.
Tools like Picreel work best here as they can help you create engaging signup forms and popups that you can deploy based on every page of your website, different targeting criteria, and exit intent.
When you have a list ready, consider sending them free stuff like newsletters, brand-related guides, offers, discounts, and much more.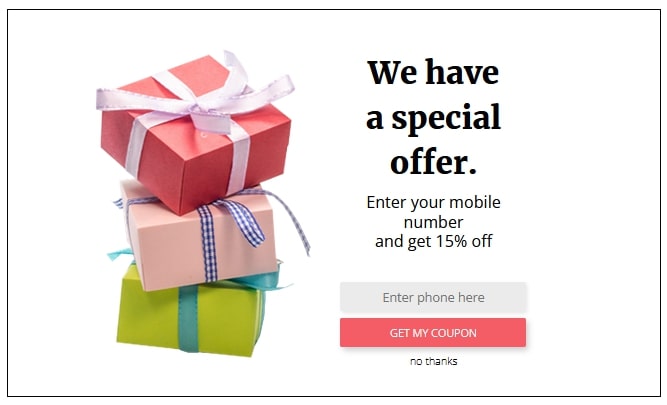 Anything that adds value to their presence is always a plus.
Also, you can consider embedding your popups as a sidebar on your blogs or landing pages so that they never leave the sight of your visitors.
Watch: How to Create Popup Ads with Picreel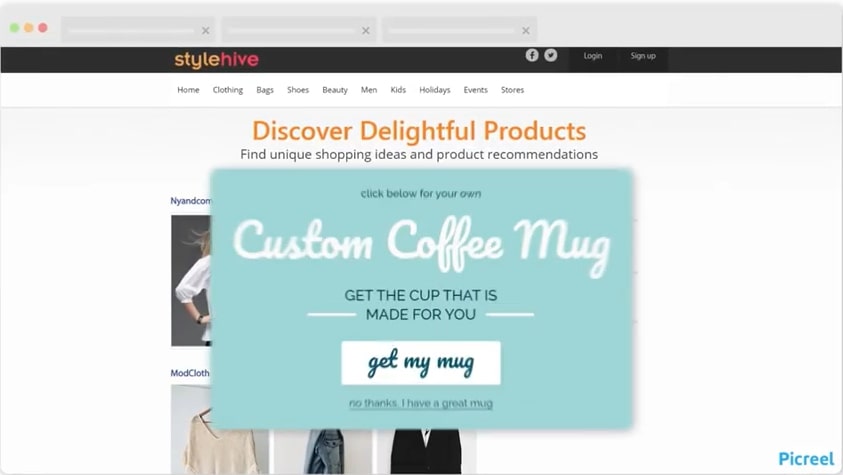 3. Run Contests and Giveaways
Customers love nothing more than getting things for absolutely free, and what better way of delivering on this other than contests and giveaways?
Running short-term contests and giveaways is one of the most popular growth hacking strategies that most marketers deploy at some point.
When visitors come across, let's say, a contest or a giveaway where they can win $1,000 worth of value just by entering their mobile number, they will almost always indulge.
To get people on board, you can deploy contest popups using Picreel on your website or simply ask them to text your computerized phone number with a keyword. This will automatically save their number in the SMS list and enroll them in the contest at the same time.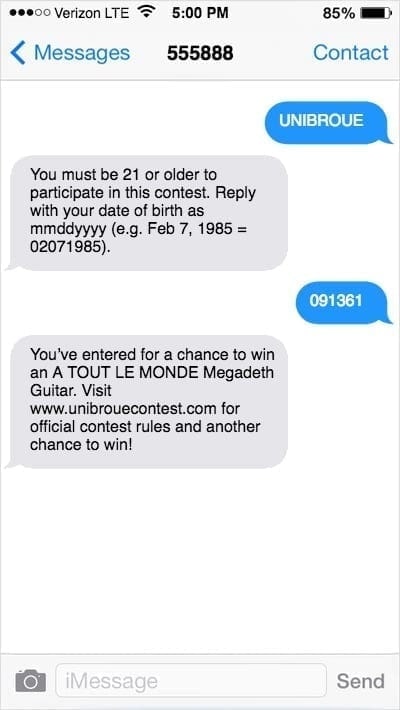 In addition, there are a few additional tips you can follow to maximize the efficiency of your contests:
Create urgency with a countdown timer
Use a partner to cross-promote
Have a low bar to entry
Have a very attractive prize
Read More – 13 Best Online Giveaway Tools To Get New Leads FAST
4. Convert Web Chat Leads to SMS Subscribers
If you have a website- turn it into a lead generation machine.
If you don't have a website- get one.
Web chats conducted through a live chat solution have proven to increase the average order value, improve conversions, and build customer loyalty.
When customers are able to talk to real people in the business and get their problems solved in real-time, it increases customer satisfaction and eliminates bottlenecks on the path to conversions.
Also, web chats can easily be used to ask visitors for their phone numbers, and satisfied visitors are more likely to share their contact details with the business.
You can even automate this process by using canned responses and automated messages to collect visitors' phone numbers.
Once you have built a significantly larger sms mailing list, you can get started with your marketing efforts.
5. Choose the Best SMS Marketing Platforms at All Times
There's a long list of tools and strategies that marketers all over the world rely on to ensure they deliver the most value to their customers and keep their text message lists growing.
You, as a growth-minded marketer, can use plenty of platforms and tools to grow your sms mailing list. These include:
Lead generation and popup builder tools like Picreel.
Online live chat tools like ProProfs Chat.
A dedicated phone number to send and receive text messages.
Sophisticated audience segment tools like KIssmetrics.
Marketing analytics tools like Google Analytics.
A manageable inbox to receive and respond to all conversations.
Smartly integrating with business tools like CRM, contact databases, and shopping carts.
Watch: Picreel Explainer Video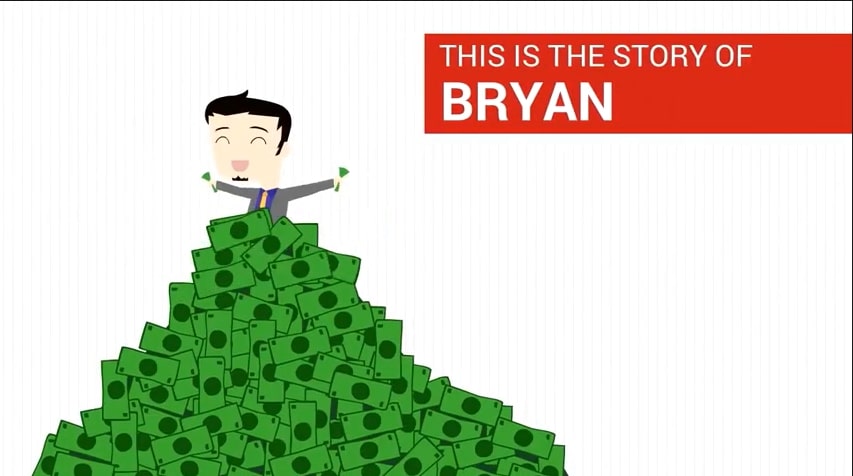 6. Track Your SMS Marketing Performance Metrics and Optimize
SMS marketing is not a sprint but a marathon.
Once you build your email list and run a marketing campaign, don't just stop there. There's probably a lot that you would have missed the first time around, which you can fix or optimize to improve your campaign's efficiency.
This is where reviewing performance metrics can help you significantly in identifying what the customers need, how well your business is delivering on those needs, and what bottlenecks exist in your marketing funnel.
There are multiple metrics you can track to see how successful your SMS marketing efforts have been so far. These include:
SMS subscribers list growth
Unsubscribed rates over time
Open rate and response rate
Offer avail rate
Number of conversions
There are plenty of analytics tools that you can use for this. For instance, you can track the subscription growth from your website using your popup builder tool Picreel. You can also use tools like SimpleTexting to conduct and track all aspects of your SMS marketing campaigns with ease.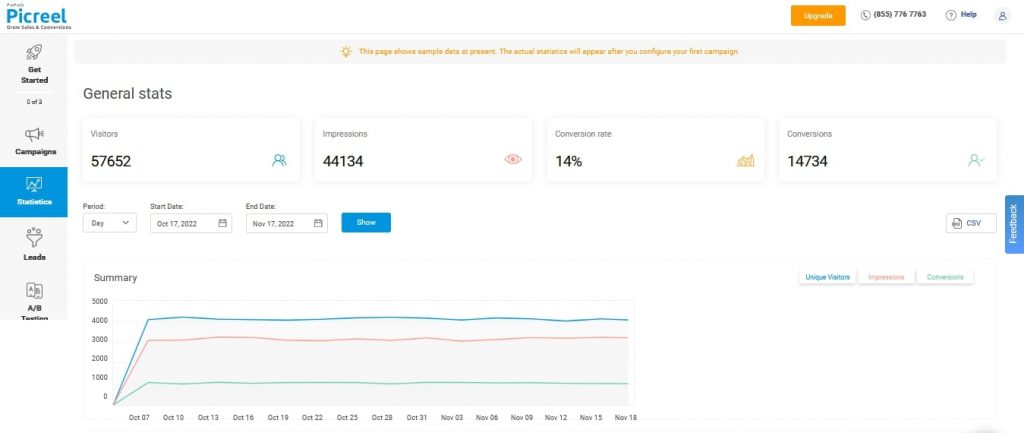 Grow Your SMS List With the Most Effective Tips and Practices
SMS marketing is not just about improving conversions. You can also use it to connect with your audience and double down on long-term customer loyalty. It is a great tool for back-and-forth communication, and it can help you market your products and services further.
But it all starts with building a great SMS list, and your list is only as great as the strategies you use to build them.
Picreel can help you build extremely beautiful and engaging popups that you can embed on your websites to round up all your website visitors into your text message lists for a more effective marketing campaign.
Do you want instant 300% growth?
Picreel popups can get YOUR website 300% instant sales growth. See Case Studies.