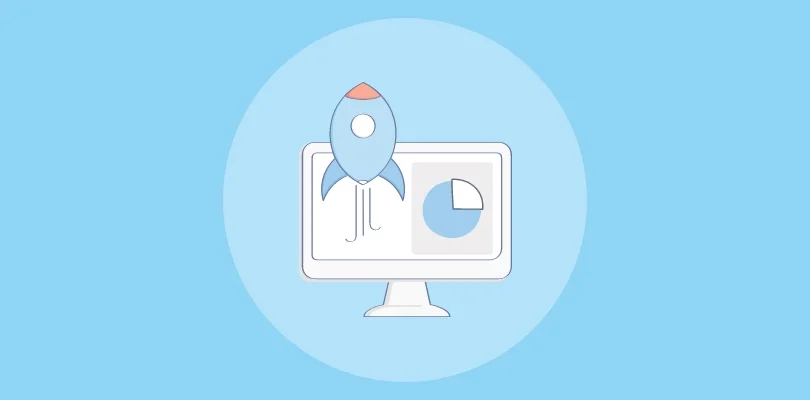 Cyber Monday has become a dominant force in the world of online shopping.
With its rise in popularity, the Cyber Monday marketing has transformed Cyber Monday into a highly anticipated event where consumers eagerly await exclusive deals and promotions.
To give you a perspective, in 2022, Americans spent a staggering $11.3 billion on this day, surpassing all other holiday season shopping days, according to Capital One Shopping.
This online shopping fest allows customers to explore countless products, compare prices, read reviews, and make informed decisions with just a few clicks. For businesses, it presents a prime opportunity to enhance sales and brand presence.
In this blog, we will reveal 15 innovative Cyber Monday Marketing ideas and strategies to help businesses maximize their potential. These Cyber Monday Marketing ideas will enable you to harness the full power of Cyber Monday and leave a lasting impression on your customers.
What Is Cyber Monday?
Cyber Monday is an online shopping event that takes place on the Monday following Thanksgiving. It is a day when numerous online retailers offer massive discounts, deals, and promotions to customers.
It's essentially like a virtual shopping fest where people can explore a wide range of products and make purchases from the comfort of their own homes.
Think of it as an online shopping extravaganza where ecommerce businesses deploy a range of Cyber Monday popups. Customers can grab incredible bargains and find everything from electronics to fashion, all with just a few clicks.
Cyber Monday is the ultimate opportunity for shoppers to score fantastic deals and kick-start their holiday shopping season in style.
Top Cyber Monday Marketing Ideas to Supercharge Your Sales
Let's look at some of the best and most effective Cyber Monday marketing ideas to boost your sales during this time:
1. Standout Advertisements: Get Noticed
In the vast sea of Cyber Monday promotions and deals, it's crucial to make your advertisements stand out from the crowd.
Think bold, creative, and attention-grabbing when it comes to Cyber Monday marketing ideas! Use eye-catching visuals, compelling headlines, and vibrant colors to captivate your audience.
Whether it's a catchy jingle, a captivating video, or a clever tagline, make sure your ads leave a lasting impression.
Engage with your customers by highlighting the unique benefits of your products and how they can enhance their lives. With standout advertisements, you'll command attention, generate curiosity, and entice shoppers to explore the incredible deals you have to offer.
2. Countdown Clock: Limited-Time Offer
Imagine a ticking clock, counting down the precious moments of an incredible Cyber Monday deal. That's what a countdown clock does—it adds excitement and urgency to your offer. This is one of the most effective Cyber Monday marketing ideas.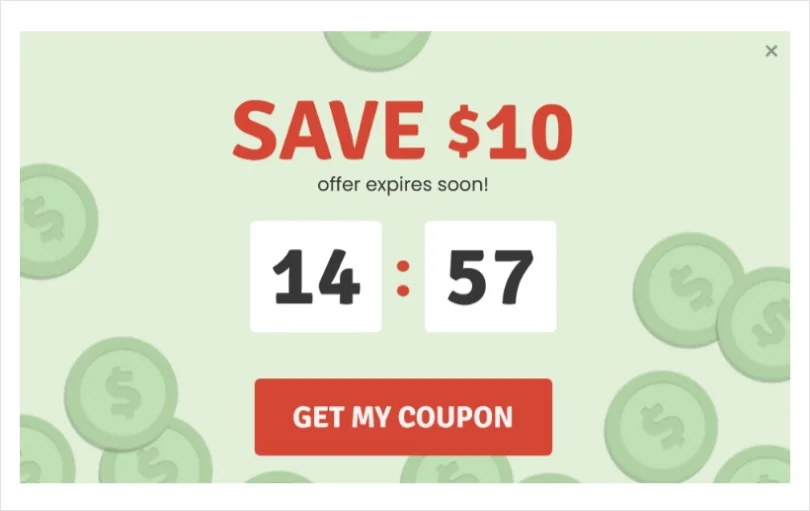 With a limited-time display, customers know they must act quickly before the time runs out. It's like being part of an exclusive opportunity where time is of the essence. This psychological trigger compels shoppers to take immediate action, ensuring they don't miss out on the amazing deals you have in store.
So, set the stage with a countdown clock and watch as customers rush to seize the moment and maximize their savings.
3. Email Campaign: Engage and Convert
Imagine the power of a well-crafted email that grabs your attention and makes you want to click and explore. That's the magic of an engaging email campaign for Cyber Monday.
Personalize your emails with the recipient's name and cater the content to their interests. Think of catchy subject lines that make them curious to open the email. Offer exclusive deals, sneak peeks, and time-limited promotions that make them feel like VIPs.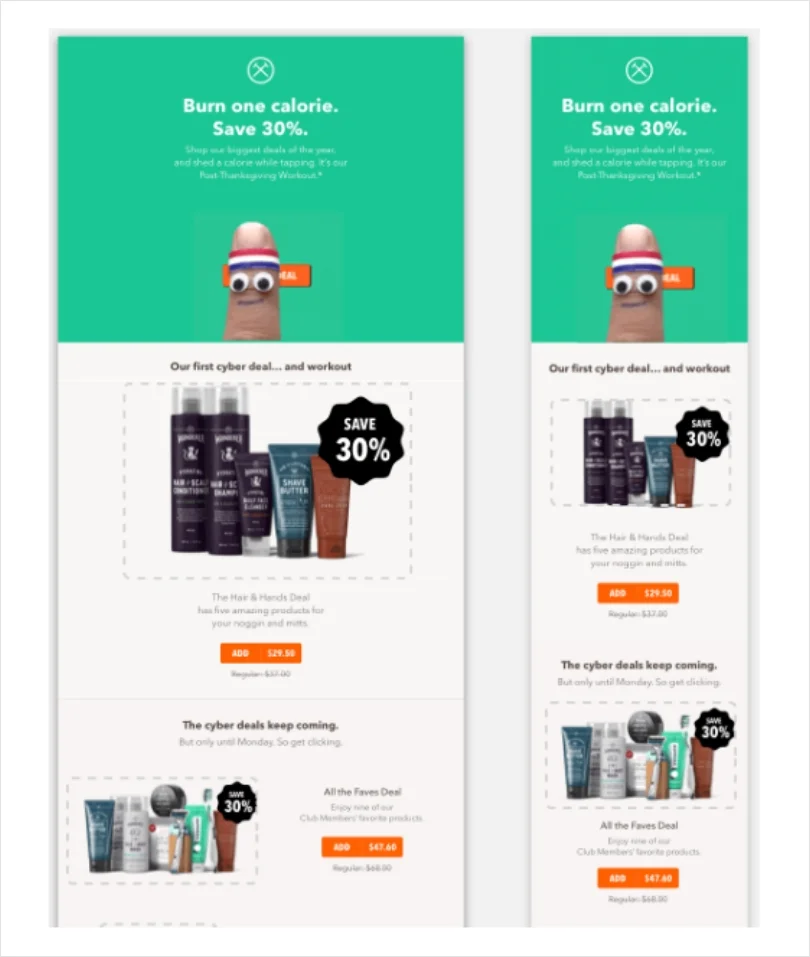 Use appealing visuals, clear buttons, and persuasive language that guides them toward making a purchase. When you nail your email campaign, you'll build connections, create excitement, and boost your Cyber Monday sales like never before.
4. Retargeting Emails: Win Them Back
Ever visited an online store, looked at a product, and then got distracted without making a purchase? That's where retargeting emails come in.
These smart emails remind shoppers of the items they are interested in and give them a gentle nudge to come back and complete their purchase. Craft personalized emails that show them what they left behind and offer exclusive incentives to entice them. Use friendly language, be helpful, and make them feel valued.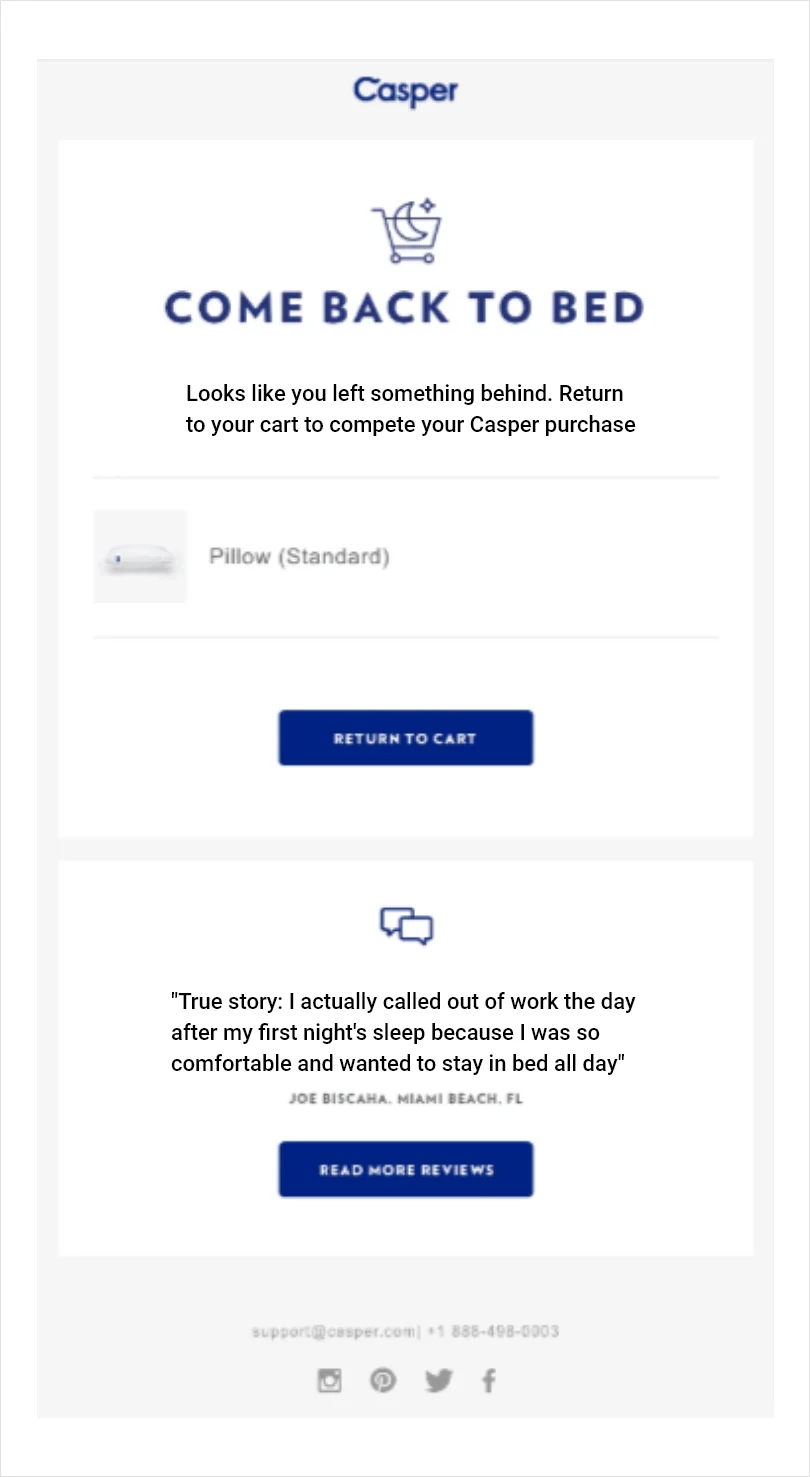 By sending retargeting emails, you'll win back those potential customers, reignite their interest, and turn abandoned carts into successful sales on Cyber Monday.
5. Free Shipping: Irresistible Perks
Customers love the feeling of getting their purchases delivered to their doorstep without any extra cost.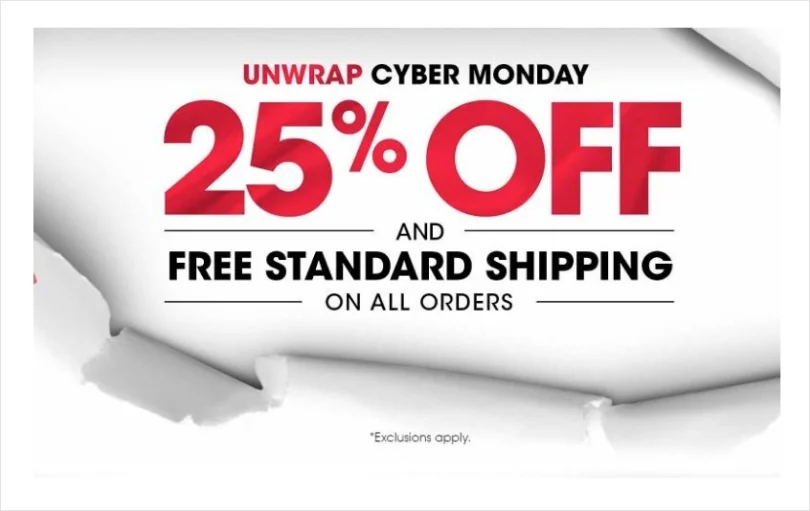 It's like a cherry on top of the Cyber Monday cake. Highlight the free shipping offer in your Cyber Monday popup ads and product descriptions, making it impossible to resist for customers.
Let them know that you've got their back, and they can shop to their heart's content without worrying about additional charges.
With free shipping, you'll remove a major barrier to purchase, increase customer satisfaction, and take your Cyber Monday sales to new heights.
Watch: How to Increase eCommerce Revenue Using Popups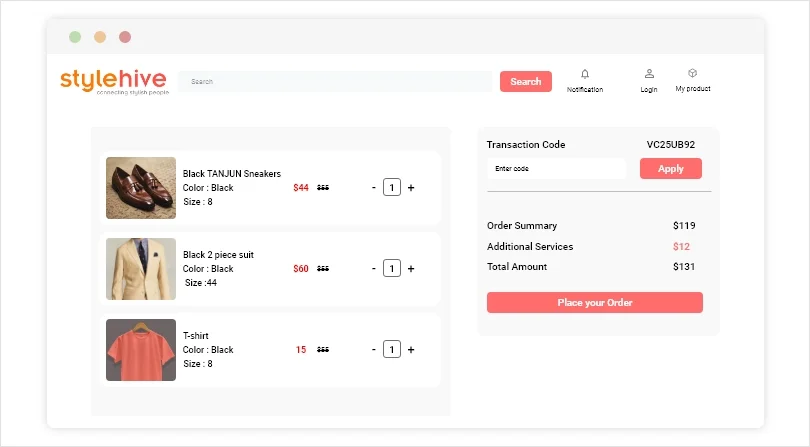 6. Free Trial Promotion: Try for Free
Giving people a taste of something amazing without any commitment is one of the best Cyber Monday marketing strategy. That's the beauty of a free trial promotion on Cyber Monday.

Let your customers experience your product or service without any upfront costs. It's like a risk-free adventure where they can explore, try, and see the value for themselves. Craft compelling ads and emails that highlight this tempting offer. Make it clear that they have nothing to lose and everything to gain.
Doing this helps you remove hesitation, build trust, and give them a chance to fall in love with what you have to offer. So, invite them to try for free and watch your conversions skyrocket on Cyber Monday.
7. Influencer Partnerships: Boost Reach
Teaming up with popular online personalities who connect well with your desired audience and promoting those partnerships is a great way to enhance your visibility and reputation on Cyber Monday. This strategy can greatly increase your reach and credibility, particularly when the endorsement comes from someone you look up to or follow online.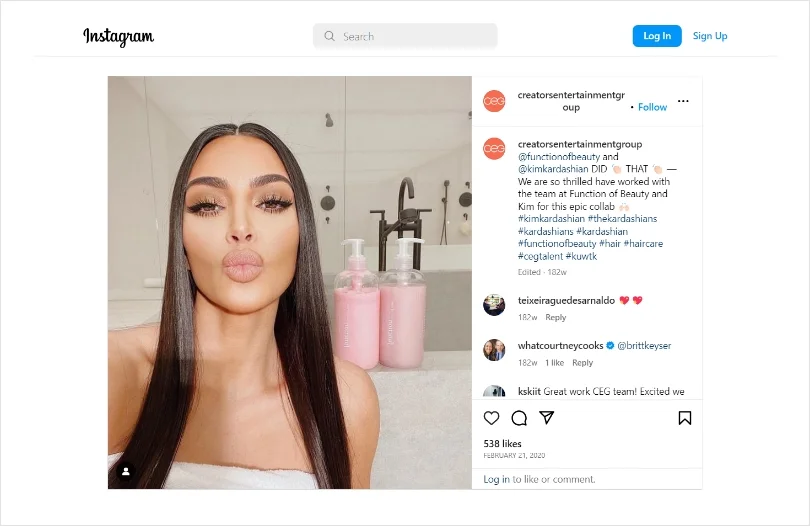 These trusted individuals can promote your products or services through their social media channels, blogs, or videos. Their followers trust their opinions, making it easier for you to connect with a wider audience. Seek out influencers who align with your brand values and create genuine partnerships.
Together, you'll engage their followers, increase brand awareness, and drive more sales on the exciting day of Cyber Monday.
8. Direct Marketing: Targeted Outreach
By leveraging customer data, you can tailor your messages and offers to specific segments of your audience. It's like receiving a personalized message that speaks directly to your interests and needs.
Craft personalized emails, ads, or even direct mail campaigns that address their unique preferences. Show them that you understand their wants and provide solutions that resonate. With targeted outreach, you cut through the noise and connect on a deeper level with your customers.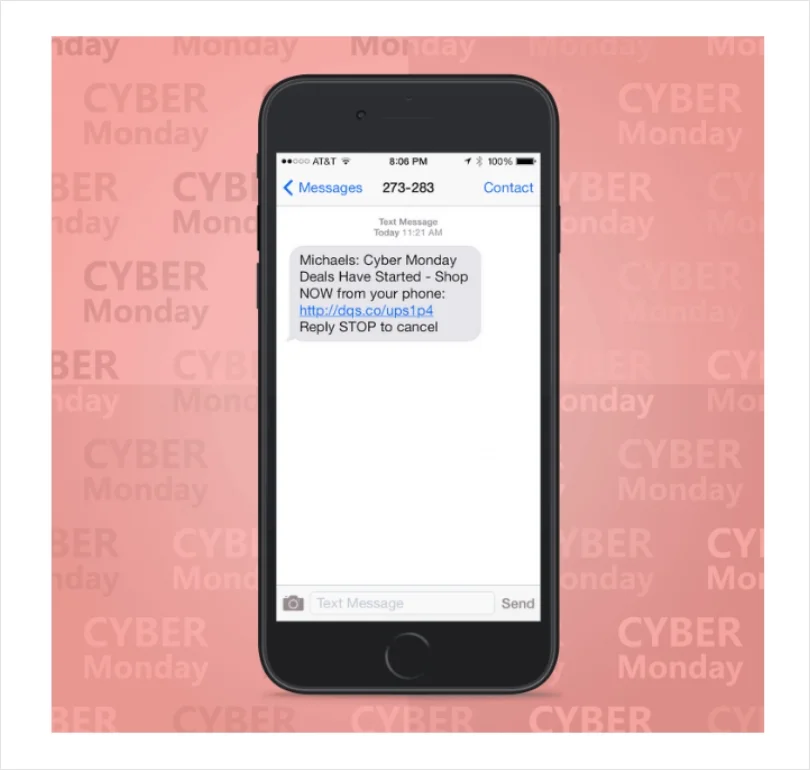 They'll appreciate the personalized approach, feel valued, and be more inclined to make a purchase. So, get personal and watch as your Cyber Monday sales skyrocket!
9. Hassle-Free Returns: No Worries
We get it – sometimes things don't work out as expected. That's why offering hassle-free returns on Cyber Monday is a game-changer.
It's like having a safety net for your purchases. If something doesn't meet your expectations, no worries! You can return it without any hassle.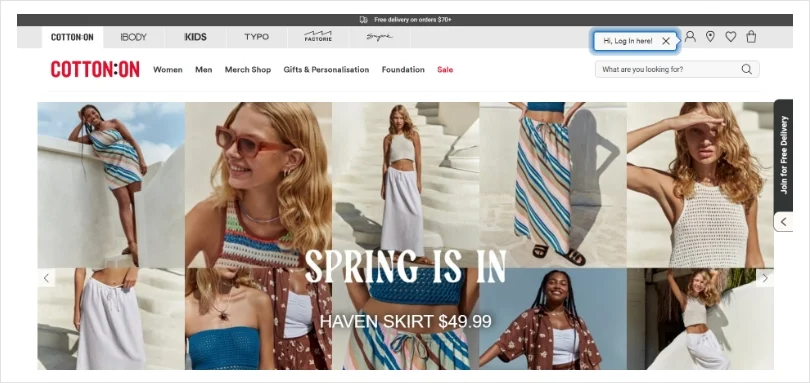 Make your return policy clear and straightforward, assuring customers that their satisfaction is your priority. By offering hassle-free returns, you remove the fear of making a wrong decision.
It shows that you stand behind your products and are committed to providing a seamless shopping experience.
10. Social Media Promotion: Spread the Word!
Cyber Monday causes a lot of buzz on social media, and you've probably come across that too. This is the best time to spread the word far and wide!
Use the power of social platforms to create a buzz around your Cyber Monday deals. For this, you can share eye-catching posts, videos, and stories that capture attention. Encourage your followers to share and tag their friends, expanding your reach organically.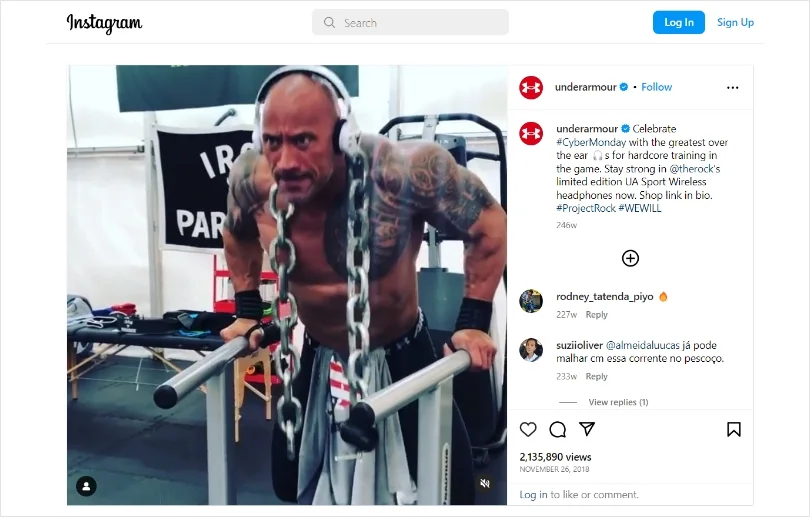 Engage with your audience, respond to comments, and create a sense of excitement. Run contests or giveaways to incentivize participation and increase your brand visibility.
With social media promotion, you'll create a virtual megaphone, amplifying your Cyber Monday offers and attracting a flood of eager shoppers. So, let's get social and make this Cyber Monday the talk of the town!
11. Build Customer Support: Stellar Service
When it comes to Cyber Monday, exceptional customer support is the secret ingredient for success.
To give you a perspective, let's say you buy something during Cyber Monday and need assistance with your purcahse, and there's a friendly and knowledgeable support team ready to help. It will make your entire experience delightful.
Building a reputation for stellar services sets you apart from the competition.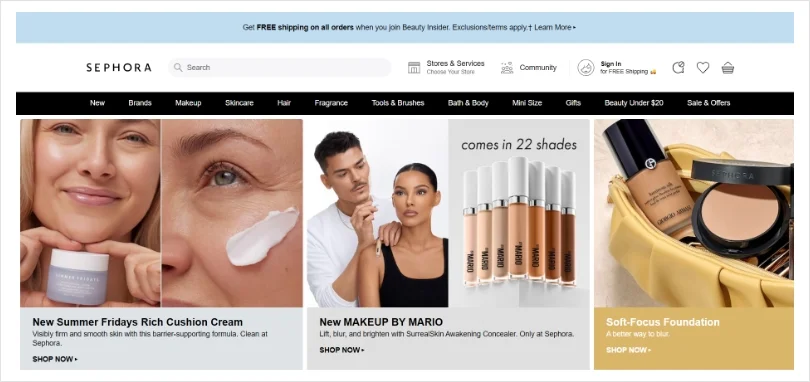 Your customers deserve the best service you can give them. That means listening to their needs, solving their problems, and going above and beyond to make them happy. Whether they reach out to you through live chat, email, or phone, you should always be there for them and make it easy for them to get in touch.
When you treat your customers well, they'll reward you with loyalty and referrals. They'll love shopping with you and come back for more.
12. Gift Shopping Guide: Perfect Picks
Boost sales and make confident gift recommendations by incorporating a tailored gift guide tht is based on extensive research into the purchasing patterns of your customers.
This way, you can ensure that your gift guide accurately reflects the preferences of your target audience. On top of that, organizing the gift guide by price categories allows customers to easily explore items within their desired budget, simplifying the decision-making process and increasing the likelihood of closing the sale.
13. Digital Gift Cards: Instant Gifting.
Time is of the essence, and sometimes finding the perfect gift feels like a race against the clock. That's where digital gift cards are one of the best Cyber Monday ideas!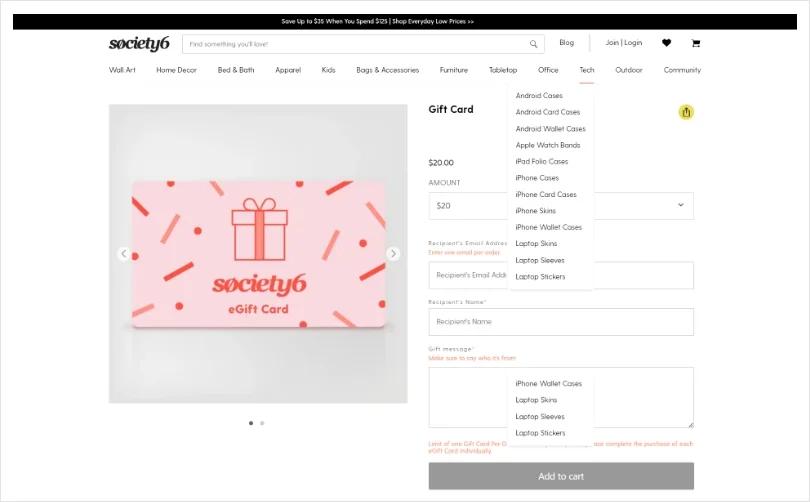 With just a few clicks, you can instantly send a thoughtful present to your loved ones. No shipping delays or guessing games are involved. These virtual gems allow recipients to choose exactly what they desire, ensuring their satisfaction. Whether it's a last-minute surprise or a convenient option for long-distance gifting, digital gift cards are the ultimate solution.
14. Cyber Monday Landing Page: High Conversions
Imagine you land on a webpage dedicated entirely to attractive Cyber Monday promotion ideas. It's like stepping into a virtual shopping wonderland!
A well-designed Cyber Monday landing page can work wonders for your conversions. It's a hub where shoppers can easily explore your irresistible offers, navigate through categories, and discover hidden gems. Use captivating visuals, compelling headlines, and clear calls to action to guide visitors toward making a purchase.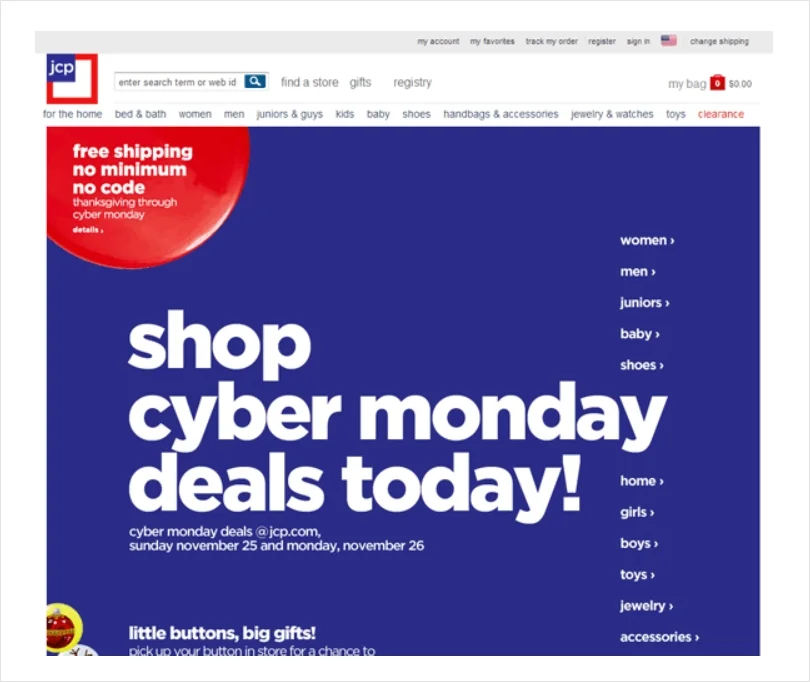 Ensure your landing page is mobile-friendly, loads quickly, and provides a seamless user experience. With a carefully crafted landing page, you'll create a shopping destination that captures attention, boosts engagement, and drives conversions on Cyber Monday.
15. Black Friday Deals: Exclusive Savings
To maximize your sales potential during the holiday shopping season, consider implementing a two-pronged approach by offering exclusive Black Friday deals alongside your Cyber Monday promotion ideas.
By extending your savings beyond Cyber Monday, you create an additional opportunity for customers to take advantage of irresistible discounts. This strategy not only increases customer engagement but also generates a sense of urgency and excitement.
Be sure to plan ahead, align your inventory, and create a seamless shopping experience across both Black Friday and Cyber Monday. By embracing this dual savings strategy, you'll attract a wider audience, drive more conversions, and create a memorable shopping experience for your customers.
Read More – 13 Ecommerce Popup Design Examples to Boost Customer Base
Power up Your Cyber Monday Sales With the Best Strategies
Cyber Monday presents a remarkable opportunity for you to skyrocket your sales and captivate online shoppers. By implementing the 15 actionable strategies discussed in this blog, you can tap into the full potential of Cyber Monday and leave a lasting impression on your target audience.
Remember, every element counts, from standout advertisements to hassle-free returns and engaging social media promotions.
To further supercharge your Cyber Monday efforts, consider leveraging the power of Picreel, the best Cyber Monday popup builder tool in the market. With Picreel, you can create eye-catching popups that capture visitors' attention, boost conversions, and drive sales.
The best part? You can try Picreel free for 15 days, experience its remarkable features and witness its impact firsthand.
Do you want instant 300% growth?
Picreel popups can get YOUR website 300% instant sales growth. See Case Studies.