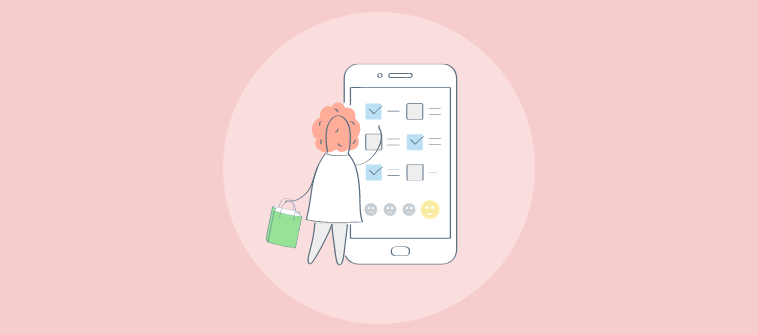 Looking for the Best Survey App for Shopify?
You should listen to your intuition when making decisions in your personal life.
However, ironclad statistics is the ideal tool for decision-making for your company.
Conducting market research and understanding customers are two essential elements of running a company successfully. With the best Survey apps for Shopify, online stores have been gathering data on customers to forge better connections with them.
Surveys popups on your website can give your client's voice to share their opinion. Moreover, these apps also assist companies in creating polls, surveys, and feedback forms to understand their customers better.
Use it to get a read on the satisfaction level of your customers who are using the products or services.
What is a Survey App?
A survey app is a tool that helps create forms to collect feedback from the audience using a computer-assisted method. Survey software aims to help you design, spread, and analyze the surveys through the internet.
These applications come with a wide range of features and help you start with pre-designed templates. Use the templates to create meaningful surveys with important questions.
Understand the Benefits of Survey Apps for Developing Personalized Relations
Survey apps can become the biggest strength of companies to improve their customer relations.
Several companies, big and small, use the top Survey apps and reap the benefits of better customer interaction and retention.
The Advantages of Survey Apps Are:
1) Help with Lead Nurturing
Creating a strong bond with your potential and existing customers needs lead nurturing. It refers to the activities done to develop and reinforce relationships with buyers at every step of their buyer journey. The survey apps give companies a chance to communicate with the website users to create a better connection,
2) Provide Rich Insights
Surveys have the potential to bring insightful statistics directly from your customers. It is the ideal tool for data collection. However, you must take the time to curate surveys that ask the right questions.
3) Save Time
The best survey apps for Shopify reduce the time you need to create the surveys. The in-built templates and easy-to-use interface allow the marketers to launch surveys quickly.
4) Improve Reach and Scalability
Shopify surveys have the potential to reach far and wide as they are online. Send the links to thousands of respondents at any time of the day. The reach helps get diverse and accurate information.
5) Reduce Research Costs
One of the significant reasons to use online surveys is that they reduce the overall research cost. Online surveys do not require pens, paper, printers, and other overhead expenses. Moreover, the respondents can take the survey from the comfort of their homes and devices.
A Quick Look at Best Survey Apps & Their Key Features
Here are our top 12 picks for the best Survey Apps for Shopify in 2023.
Shopify Survey Apps
Top 3 Features
Starting Price
Picreel
A/B Testing
High Conversion Rate
100+ Templates
Free Plan - $0
Business Plan - $9.99/month
Proprofs Survey Maker
100+ Ready-to-Use Templates
Create Surveys and Forms
Ideal for NPS Surveys
Free
Customer Guru
1000+ Integrations
Detailed Reporting
Send Surveys in 5 minutes
$50/month
Grapevine Post-Purchase Survey
Customizable Questionnaire
Survey Revenue Analysis
Better Survey Response Rate
$5/month
Enquire Post Purchase Survey
Post-Purchase Survey Questions
People-Powered Attribution
Availability of Question Stream
$49/month
Zig Poll - Survey & Form Popup
Reward the Survey Takers
Easy Installation
Helps Create Fun Surveys
Free
POWR Survey & Feedback Forms
Rich Form Elements
Conditional Questioning
Post-Submission Configuration
Free
Post Purchase Surveys
One-Click Installation
Actionable Insights
Better Response Rate
$9.90/month
Neowauk - Email & Survey Popup
A Variety of Templates
Create Unique Discount Codes
Set Reminders on Email
Free
Prove It Post Purchase Surveys
Audience Customization
Determine The Best Marketing Channels
Compare Answers With Shopify Data
Free
Fyrebox Quizzes
Generate Leads
Ample Integrations
Match The Website Aesthetics
Free
UserLoop Customer Surveys
Checkout Surveys
Response Analytics
Email Surveys
Free
12 Best Survey Apps for Shopify in 2023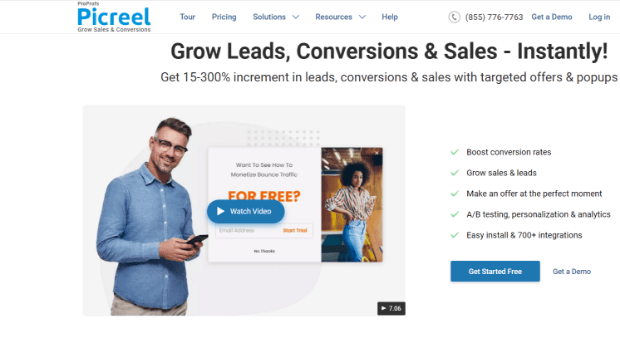 Pricing: Picreel affordable pricing starts at $9.99 per month. However, these prices are only relevant for a yearly subscription. The tool also offers a forever-free plan with unlimited campaigns and popups, enabling you to test it out before making a decision.
Overview: Picreel is a CRM tool that helps companies create popups for customers. It doubles as a survey taker as companies can use interactive popups to ask sequential questions. Use the tool to deploy post purchase surveys or ask the website's user's opinions to gather relevant information.
Best For: Picreel is best for companies that want comprehensive on-website customer feedback solutions. The popup tool works two-fold. Use it to create engaging popups and get relevant feedback. You can never go wrong with a survey form for an irresistible offer at the end.
Key Features:
A/B Testing: The A/B testing of Picreel allows popup and survey creators to test various types of questions to see the response rate. It can help reduce the bias that comes from framing the questions. Moreover, A/B testing of campaigns helps create engaging surveys from beginning to end. The survey makers can check where the users abandon the survey to develop more concise surveys.
High Conversion Rate: Picreel has helped several companies improve their conversion rate. Use the surveys to gauge users' experience and use the input to improve the website and make it more engaging. Get creative with using surveys as a condition to avail an irresistible offer. It will help improve the conversions as well.
100+ Templates: Picreel comes with 100+ templates that companies can utilize. You never have to worry about creating something from scratch. Moreover, it improves the turnaround time for the final surveys that you can deploy on your website.
Request A Demo
Pros
Easy to set up campaigns

Create exit-intent lead generations surveys

Several integrations

Huge library
Cons
Needs improvement in the dashboard

No free plan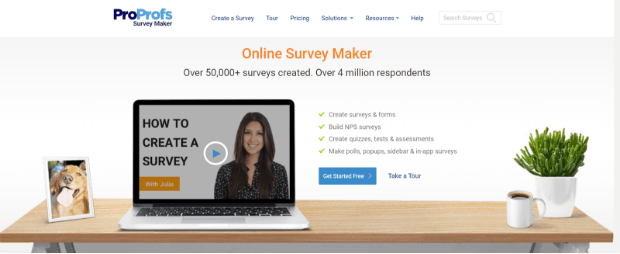 Pricing: ProProfs Survey Maker pricing is based on the number of responses. The tool is free for up to 10 responses. It can reach up to a $2388 yearly subscription for unlimited responses and custom plans are also available.
Overview: PropProfs Survey Maker is a comprehensive survey tool that comes with advanced survey-making options. The tool helps create advanced online surveys and also possesses real-time analytical capabilities. Use the tool to create beautiful and engaging surveys and get visual reports.
Best For: Proprofs Survey Maker works well for companies looking for a dedicated survey maker. Moreover, it is ideal for businesses of all sizes, thanks to varied subscription plans.
Key Features
100+ Ready-to-Use Templates: Companies can create beautiful surveys with over 100+ professionally designed templates. The ready-to-use templates improve the quality of the surveys reducing the time consumed in creating new surveys.
Create Surveys and Forms: Use the online survey software to create surveys, forms, questionnaires, and more. You can add scoring and branching to these questions.
Ideal for NPS Surveys: Net Promoter Score helps check customers' loyalty to your brand. Proprofs Survey Maker helps create quick NPS surveys and use the information to make better decisions.
Pros
Customizable branding and themes

Sidebar surveys

Automatic scoring

Randomization of question order available

Use feedback for better decision making
Cons
User interface needs improvement

Intrusive ads in the free version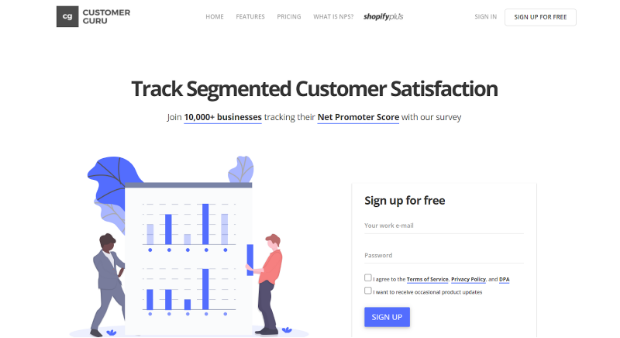 Pricing: Customer Guru has 3 set plans for users and custom plans for enterprises. The hobbyist plan is $50 per month, and the advanced plan costs $250 per month. You will have to get in touch with a representative for custom plans.
Overview: Customer Guru is already helping more than 10,000 businesses track their net promoter score by deploying surveys. The tool uses simple survey layouts and smart follow-ups to optimize the surveys for a better response rate. Use the tool to understand your customers better and create a stronger bond with them.
Best For: Customer Guru is ideal for businesses looking for insight into customer satisfaction. Moreover, their range of plans ensures that every company can find the perfect fit.
Key Features
1000+ Integrations: The tool offers 1000+ app integrations where companies can review the data to draw actionable insights.
Detailed Reporting: The detailed reporting of the tool will help companies understand their customers better. The reports include geographical location, number of orders placed, date of purchase, and products ordered. A deep dive into the data can help companies find the trends and use them to create future marketing strategies.
Send Surveys in 5 minutes: The tool is easy to use. Hence, users can create and send surveys in just about 5 minutes. It definitely decreases the time it will take to make the surveys and forms and send them to your customer base.
Pros
Easy user interface

Fast setup

Free trial is available

Insightful data collection
Cons
Need manual uploads of email addresses

Customer service needs improvement
Pricing: Grapevine Post-Purchase Survey Shopify app only costs $5 per month for the base plan. The only other plan available is 'extra,' which costs $15 per month.
Overview: Use the post-purchase survey to gain customer feedback. Use it to learn about your customers' experience and know how they came to know of your brand. Moreover, use the tool for marketing research with willing participants at a minimal cost.
Best For: The tool is ideal for small and medium-sized businesses with Shopify stores.
Key Features
Customizable Questionnaire: The Grapevine post-purchase surveys include the option to alter the questionnaire to assist market research. Customize each question to get more insightful information and use it to improve the user experience.
Survey Revenue Analysis: Use the tool to understand customers' purchasing habits. It includes finding the responses that lead to more purchases.
Better Survey Response Rate: The tool helps companies ask the leaving customers some questions to gain information. The short surveys take little time and hence have a better response rate.
Pros
Extremely pocket-friendly

Seamless integrations

Works well with the 'Thank you' page

Easy to use

Provides valuable insights
Cons
Requires the use of CSS styles to customize

Needs more segmentation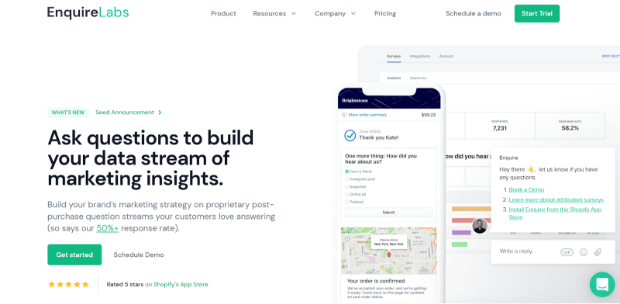 Pricing: Enquire Post Purchase Survey paid plans to start from $49 per month for 1000 orders. Their most extensive plan costs $599 per month up to 100,000 orders. Also, there is an enterprise option for custom plans.
Overview: The tool uses the power of post-purchase surveys to get relevant data about the market. Use the post-purchase survey to learn more about your purchasers. The surveys right after the purchase get more responses as people feel more generous towards the brand. Hence, they are more likely to answer the survey. The application aims to provide actionable, easy-to-understand insights that marketers can use for future marketing strategies.
Best For: The tool has plans for companies of all sizes and needs. Moreover, it is ideal for companies that want to focus on market research. Furthermore, it is made for Shopify and Shopify Plus merchants.
Key Features
Post-Purchase Survey Questions: Use the tool to create branded post-purchase surveys. They will help improve the overall insight into your customers' psyche and automate various marketing decisions.
People-Powered Attribution: The attribution survey questionnaire can help companies find new markets and return on ads. The information will help improve the subsequent marketing campaigns and improve the overall return on investment.
Availability of Question Stream: The marketers can create surveys that are delivered over time with specific programmable rules. The feature helps create a strong bond with the customers and increases customer satisfaction.
Pros
Cloud, Saas, and web-based deployment

24/7 support

Live training
Cons
No free plans are available

Not the cheapest option available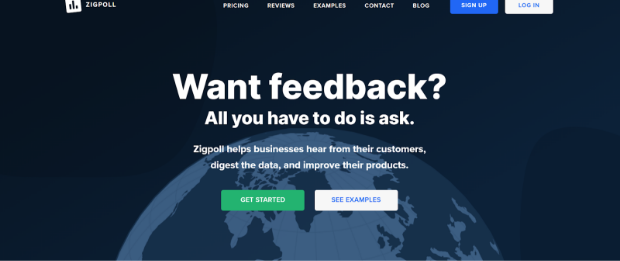 Pricing: Zig Poll has four plan options, i.e., free, $25 a month, $50 per month, and $100 per month. The free plan only has 100 responses per month.
Overview: Zig Poll offers the ability to create forms and surveys for your website. Use the tool to determine what your customers think about your products, services, website, and content. The tool uses fun and interactive polls and surveys to find relevant information. You can embed the surveys at the location of your choice, including the checkout or thank you page.
Best For: Zig Poll is ideal for small and medium-sized businesses. It is suitable for conducting feedback surveys.
Key Features
Reward the Survey Takers: You can customize the tool to give discounts and giveaways to people who take the time to fill out surveys. It helps improve the conversion rate and encourages the users to participate.
Easy Installation: The tool is easy to install. The hassle-free installation ensures quick setup and deployment of the tool.
Helps Create Fun Surveys: The tool is apt for creating engaging surveys that your customers will enjoy. At times, the user may start the survey, but they might leave mid-way if it is long or tedious. Zig Poll has short and engaging survey templates to ensure that users willingly complete the survey.
Pros
Easy to Use

Doubles as a polling tool

Allows asking multiple questions within one poll track.

No technical skills are needed
Cons
Free version has limited features

Needs more feature enhancements in the filling answers department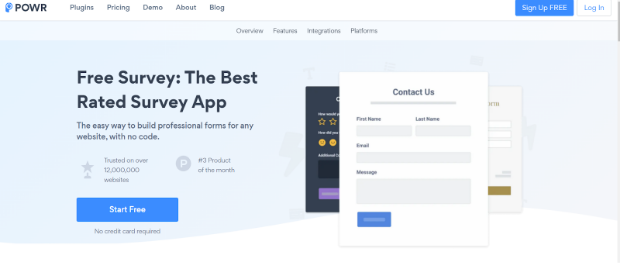 Pricing: POWR Survey & Feedback Forms is free for up to 250 website traffic per month. There are seven pricing plans as per the traffic, with 50,000 visitors for $159.99. For more than 50,000 visitors, there is a custom plan.
Overview: POWR Survey & Feedback Forms is a website optimization tool. Use it to create surveys and leverage them to close sales three times faster. The surveys you make with the tool will bring data. The array of integrations ensures that you complete the organizational tasks in half the time with fewer manual data exports.
Best For: The tool is ideal for small businesses. It charges per the traffic on the websites and can prove costly for already established online stores.
Key Features
Rich Form Elements: Use the tool to create forms that have aesthetically pleasing elements. Opt for the dropdowns, star ratings, multiple-choice, emoji feedback, picture choices, and more.
Conditional Questioning: You can hide or show specific questions to the users, depending on their previous responses. It will help create more personalized surveys and get more clarity.
Post-Submission Configuration: Once the survey is over, choose where you want to take the user. Redirect the customers to a thank you page, or show their results. You can also hide the survey or direct a custom page as per the responses.
Pros
Easy-to-use

Simple to set up

Innovative rating options

No need for a developer
Cons
Needs more integrations

Does not show total number of domains being used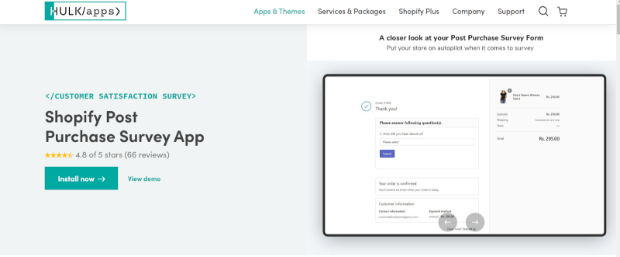 Pricing: This post purchase survey Shopify app only has one plan that costs $9.90 per month. Though, there are several add-ons that you can purchase with the application.
Overview: Post Purchase Surveys by HulkApps.com help collect feedback information and net promoter score. For the uninitiated, the Net Promoter Score (NPS) helps assess customer loyalty and satisfaction with your brand. It indicates how likely they are to promote your brand to others.
Best For: The application is ideal for small and medium-sized businesses. Also, it works well for finding out the NPS scores with some additional features.
Key Features
One-Click Installation: Post purchase surveys app is easy to upload. Add it to the order confirmation page with just one click.
Actionable Insights: The application provides survey results on the analytics dashboard. Use the system to get information from the analytics dashboard.
Better Response Rate: Customers are more likely to answer your questions right after purchasing. Hence, putting the survey at the end of customers' purchase journey shows a significant increase in the response rate.
Pros
Inexpensive tool

Easy-to-use

Simplistic approach
Cons
Limited customization available

Needs a more elaborate dashboard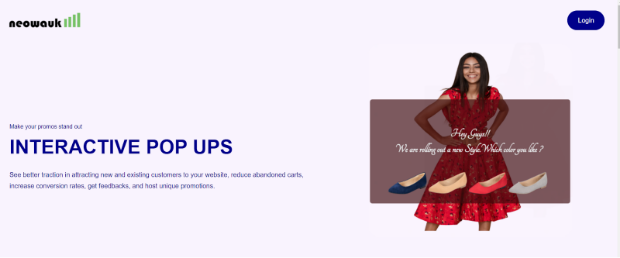 Pricing: There are only two paid plans. The free plan is valid for less than 100 visitors per day. The standard plan costs $10.95 for 10,000 visits per day. The growth plan costs $20.95 and is viable for 20,000 visitors per day.
Overview: The tool helps create popup surveys, leads, and wheel to increase the overall subscription on the website. Moreover, it helps get feedback from the customers while getting their contact information. The 14-days free trial for the popups and questionnaire app help determine if this is the right tool for you.
Best For: The application is best for small-sized and medium-sized companies. As the tool only supports up to 20,000 visits per day, any business with more visitors needs to look for alternatives.
Key Features
A Variety of Templates: There are several survey templates on the tool. You can choose from the options and customize them to match the aesthetics of your website and get results.
Create Unique Discount Codes: The tool assists the user in creating a unique coupon for every customer. It ensures that multiple people cannot use the same code, and you maximize lead generation on these marketing practices.
Send Reminders on Email: Use the tool to send reminders to users about using their unique coupon codes. It can help people remember your brand and encourage them to make a purchase.
Pros
Various templates are available

No Neowauk Logo

A dedicated account manager

Easy-to-use
Cons
Limited visits per day, even on the most expensive plan

Limited features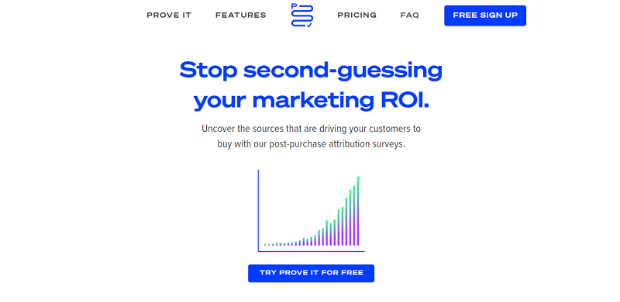 Pricing: The tool has a free version and two paid plans. The paid plans cost $20 and $45 per month, respectively.
Overview: Prove It helps create post-purchase surveys. It helps uncover what your customers are actually thinking through their direct responses. You can use the information to make appropriate changes to increase the overall conversions. It also determines top-performing marketing channels.
Best For: The tool is ideal for small-sized businesses. Collect information about the customers who are purchasing products or services from you for future marketing decisions.
Key Features
Audience Customization: Have full control over who gets to take the survey. It allows you to focus on new customers. Moreover, you can keep tabs on the most loyal customers with advanced audience customization.
Determine The Best Marketing Channels: Survey the users to find the channels that bring the most loyal customers to your store. The data can help guide future marketing strategies.
Compare Answers With Shopify Data: Prove It offers a side-by-side comparison of Shopify data with people's reviews.
Pros
Straightforward setup

Accessible pricing

Valuable data collection
Cons
Customer support needs improvement

Complicated Dashboard

Pricing: Fyrebox Quizzes has a free option for unlimited quizzes for up to 100 participants per month. And the highest plans cost $69 a month. If you opt for the yearly plans, you can have a 20% discount on your plan purchase.
Overview: Make quizzes with the customer survey app and use it to capture more leads. Moreover, it will help make your website more fun. Use the tool to create mobile-friendly interactive quizzes. It comes with built-in analytics to record answers and other statistics.
Best For: The application targets small businesses that want to generate leads using their website and Facebook page.
Key Features
Generate Leads: The primary goal of the Fyrebox Quizzes is to generate more leads. Use it to get relevant information about the users and other contact details.
Ample Integrations: Integrate the application with other email or CRM systems. The various integrations will help create an ecosystem that minimizes tedious tasks.
Match The Website Aesthetics: Change the style and coloring of the text on the quizzes. It will help synchronize the website with the quiz.
Pros
Simple to start

Easy to use

Integration is simple
Cons
No room for long questions

Cannot find a way to include links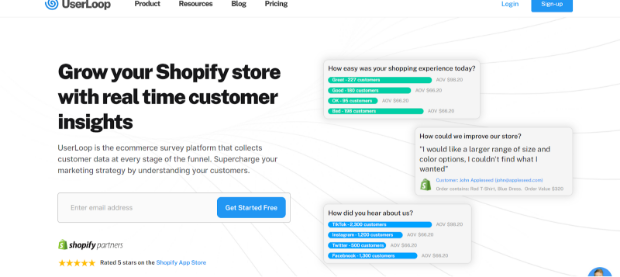 Pricing: UserLoop has four plans starting from free, and the most high-end plan costs $99 per month. The number of responses, surveys, outbound emails, and questions per survey increases if you opt for the more costly plan.
Overview: Turn your eCommerce store into a data collection center at every step of the funnel. UserLoop Customer Surveys app will help you collect the information you need to understand your customers. Then, use the information to improve your marketing strategy and improve sales.
Best For: UserLoop is an emerging application with potential and grand plans. Hence, it is best suited for companies in their growing phase and working on a relatively smaller scale. So, small businesses can benefit a lot from the application.
Key Features
Checkout surveys: Gather information about customers who are in the checkout process. They are more likely to provide you with relevant contact information and answer your questions.
Response Analytics: Assess the customer responses while having the information about the products they ordered on the website.
Email Surveys: Send out emails with surveys for people already in your database. Email surveys are more personal and hence can have more personalized questions.
Pros
Excellent customer service

Easy to set up

Multiple-channel support
Cons
Smart follow-up questions aren't available

Needs more integrations
How Picreel Helps in Nurturing Survey Apps

?
Picreel helps create short yet effective surveys. These surveys are engaging and help get useful information from willing users. Picreel is essentially a popup tool equipped to get more attention from users. Moreover, it has the option of creating progressing questionnaires. Use the application to get relevant information from users. Afterward, you can target the willing participants for more in-depth surveys using dedicated survey apps.
Use the information from Picreel surveys to better understand and target the users. Companies can use the information to get more clients to convert in a shorter duration of time. Also, surveys are excellent for determining the deterring factors of your website. Find out what people like about your store and what they do not enjoy.
All this data can help dictate future marketing strategies to get more conversions.
Choose The Best Survey Tool of 2023
The applications mentioned above are some of the best survey apps for Shopify in 2023. With correct deployment, these tools can help create an effective ecosystem that helps gather relevant information from every user. Their survival in the market is a testament to their ability to adapt.
You can experiment with the various free and paid tools to determine the right tool. Analyze the features and fundamental differences between various tools to find the best one.
But, if you want to cut down on time and resources, choose Picreel. It works two-fold. You get to ask questions and get responses quickly. Moreover, you can set up other popups as well. The application will reduce the learning curve and save you significant monetary resources.
Do you want instant 300% growth?
Picreel popups can get YOUR website 300% instant sales growth. See Case Studies.