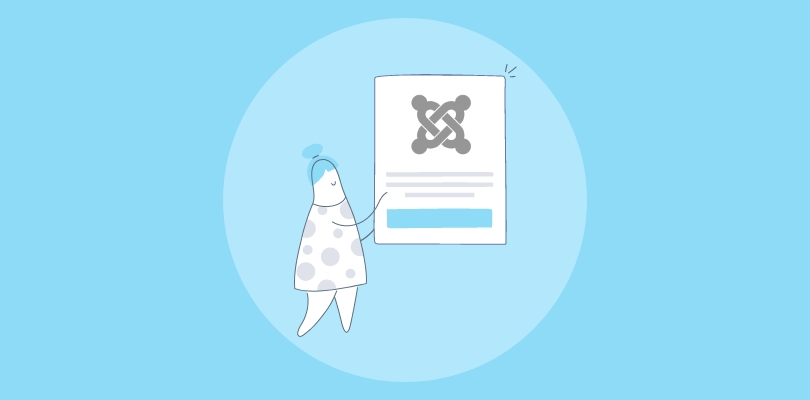 I have been a loyal user of Joomla, building and running my entire business on this powerful platform. Recently, I discovered the potential of popups in enhancing my website's performance, particularly in growing my email list and improving click-through rates (CTRs).
When creating popups in Joomla, you have two options: using Joomla's free popup builder extension or utilizing a standardized popup tool like Picreel. Let me show you what my Picreel popup looks like in Joomla: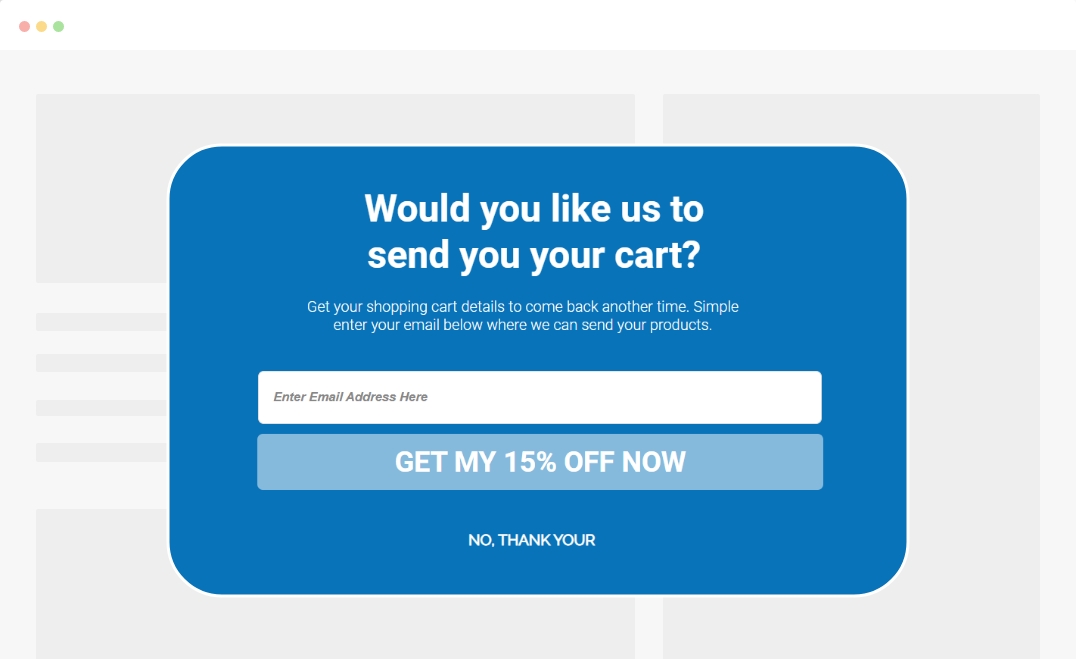 But does Joomla offer popups? Yes, through its extensive library of free and paid extensions! Let's explore the difference between these two methods based on several criteria:
| Criteria | Joomla Popup | Picreel Popup |
| --- | --- | --- |
| Conversion Rate Optimization | ❌Joomla does not offer built-in conversion rate optimization features | ✅Picreel provides conversion rate optimization functionalities like exit and personalized popups |
| AB Testing | ❌Joomla does not provide AB testing capabilities for pop-ups | ✅Picreel offers AB testing functionality for pop-up campaigns |
| Audience Targeting | ❌Joomla lacks audience targeting features for pop-ups | ✅Picreel provides audience targeting options for personalized pop-up campaigns |
| Campaign Analytics | ❌Joomla does not have extensive analytics for pop-up campaigns | ✅Picreel offers detailed campaign analytics and reporting for better insights |
| Campaign Segmentation | ❌Joomla lacks the ability to segment pop-up campaigns | ✅Picreel allows the segmentation of campaigns to target different user segments |
Based on my experience, I highly recommend using Picreel to create popups. Here are my top three reasons:
Multi-platform support: Unlike Joomla's popup, Picreel works across multiple platforms, allowing you to implement consistent popup campaigns. It also ensures data integrity during platform transitions. If you switch your hosting platform from Joomla to any other, your collected data remains intact, providing flexibility and peace of mind.
Advanced features: With Picreel, you have access to a wide range of advanced features that can enhance the effectiveness of your popups.
Better customization and targeting options: Picreel offers extensive customization and targeting options, allowing you to create highly personalized and targeted popups for your audience. Learn more about advanced targeting from this help center page.
Nevertheless, in this tutorial, I'll discuss how to add a popup in Joomla using both methods.
Method 1: Using Joomla's Popup Extensions
Joomla provides a free extension tool for building Joomla popups. Follow these steps to learn how to create a popup in Joomla:
1. Log in to your Joomla admin area, navigate to the "Extensions" menu, and then select "Manage" from the drop-down menu to access the list of installed extensions.

2. Look for the "Modals" extension in the list of modules. If it has a red circle with a white "x" icon, click on it to activate the plugin. If there is a green checkmark, it means the extension is already activated.

3. Return to the "Extensions" menu, select "Plugins" this time, and search for "Modals" to find the configuration options for the extension.
4. Click on the "Button – Regular Labs – Modals" link to access the information and configuration page for the button settings.

5. Next, click on the "System – Regular Labs – Modals" link to access the configuration and settings page for the Modals plugin.

6. On the configuration page, configure the settings based on "Plugin," "Styling," "Media," "Auto-Convert," "Editor Options," "Tag Syntax," and "Advanced."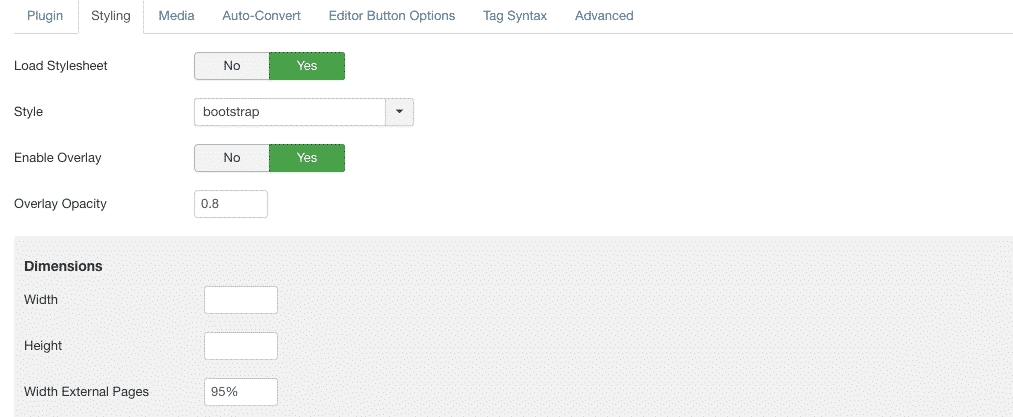 7. Once you have finished configuring the plugin, save your changes.
Method 2: Using Picreel Popup Builder
Picreel is a powerful popup maker that can be used with Joomla. Here's how you can create a popup in Joomla using Picreel:
1. Sign up for a Picreel account and log in.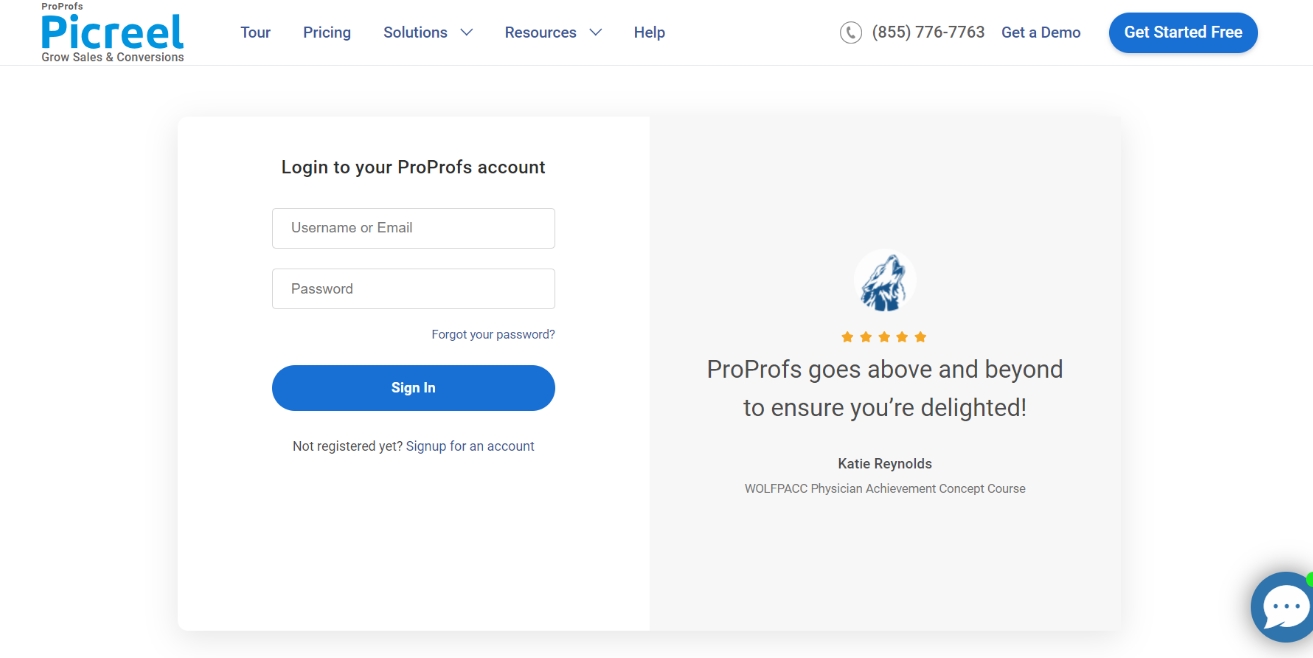 2. Go to the "Campaigns" menu and click "New Campaign" from the top right. Also, you can select the templates option from the drop-down or start from scratch.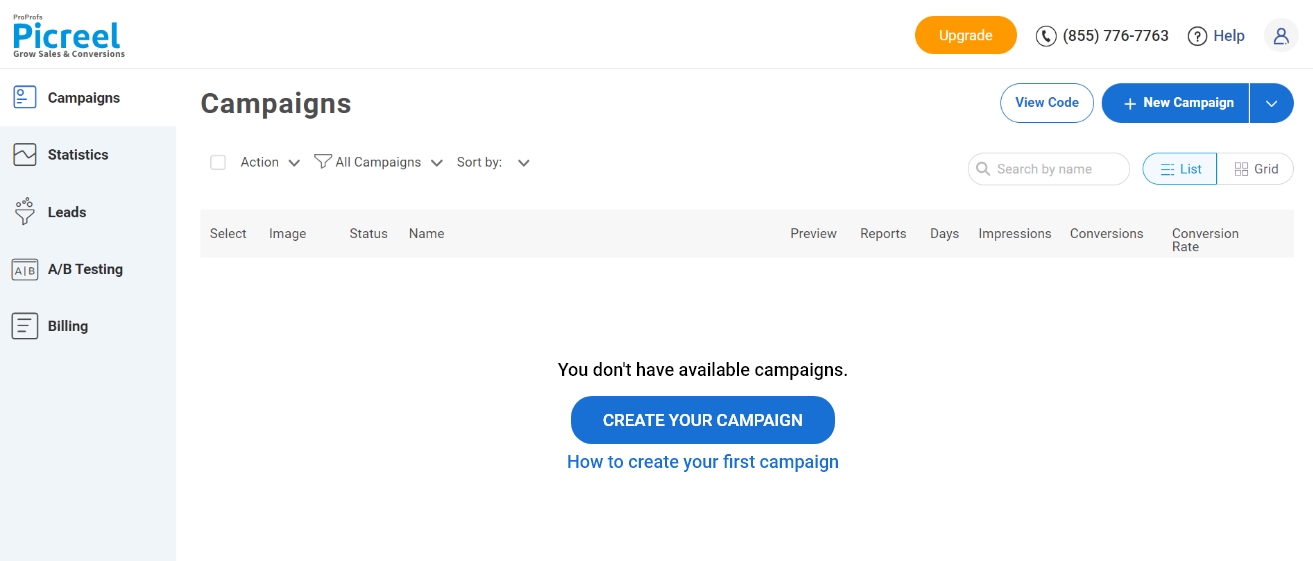 3. From the templates menu, choose the type of popup you want to create.

Once you select the design, customize it according to your preferences.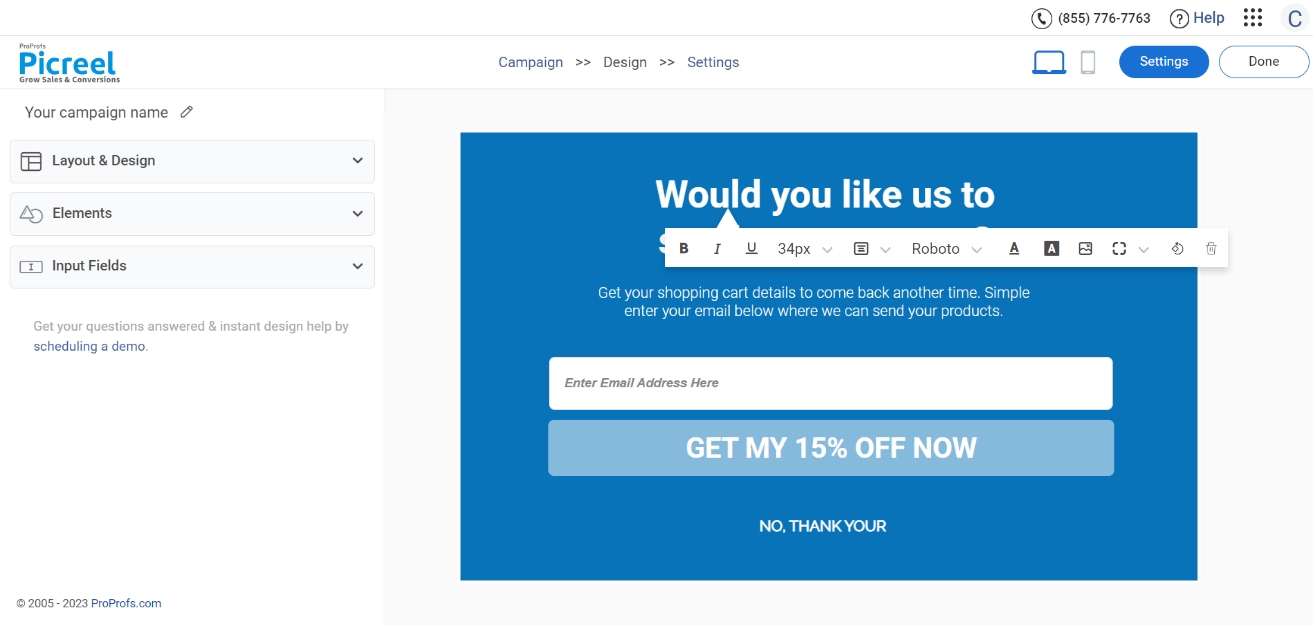 4. Configure your targeting and trigger options to specify when and where you want your popup to appear.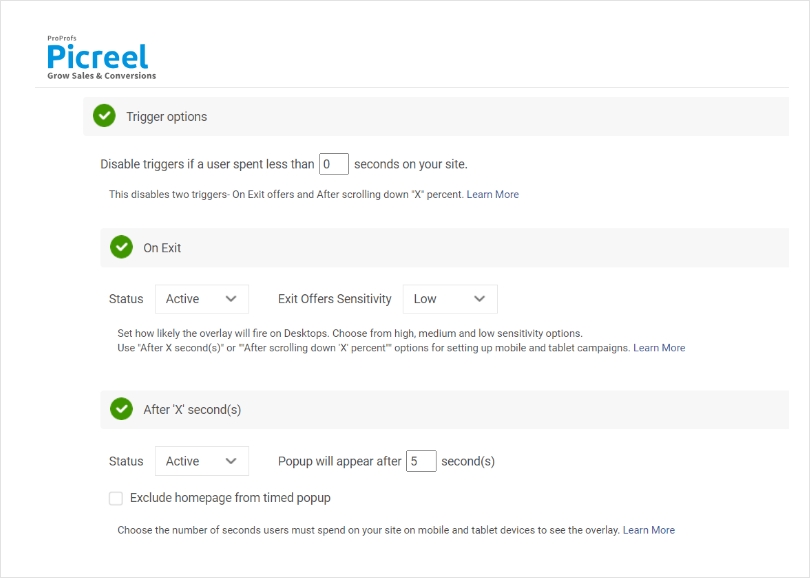 5. Click "Save" to activate your popup.
Also, if you prefer watching a video tutorial with step-by-step instructions, here is one right below:
Embedding Picreel HTML Code Inside Joomla
To embed a Picreel popup on your Joomla website, follow these steps:
1. Navigate to campaigns and click on "View Code."

2. Click on the code to copy it.
3. In the Joomla admin area, go to the "Extensions" menu and select "Module Manager" from the drop-down menu to access the list of existing modules.

4. Click on the "New" button to create a new module.

5. On the "Select a Module Type" page, scroll down and find "Custom HTML" from the list of module types, then click on it.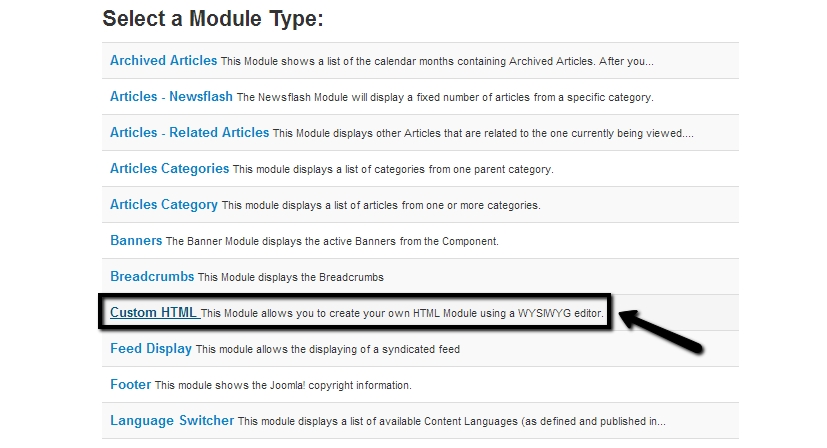 6. Enter a title for your module and select the appropriate module position from the drop-down list. In the "Module" tab, you will find a text area to input your custom HTML content.

7. You will have different editing options depending on the default editor selected in your Joomla installation (such as TinyMCE). You can explore the toolbar or switch to the HTML Source editor.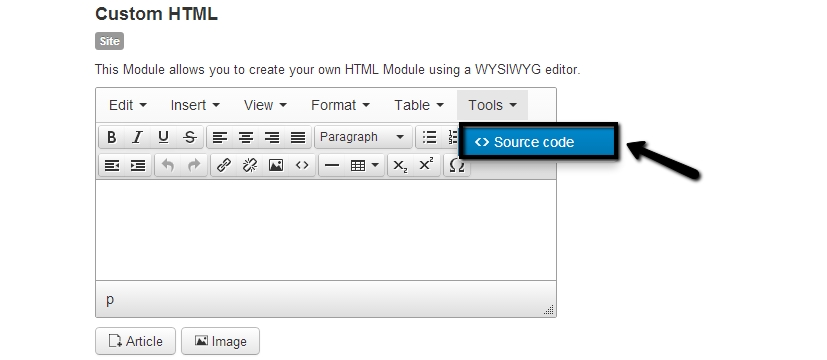 8. After creating the custom HTML module, click the "Save" button to save your changes.
Which Is a Better Method: Method 1 or 2?
By keeping a long-term perspective, Picreel offers a better solution for popups, as your popup campaigns data remains intact even if you decide to change website platforms. Additionally, Picreel provides more sophisticated popup options and triggers.
Also, Picreel comes with a forever-free plan for startups and small businesses and allows you to create unlimited popups with all premium features. I feel the free version does the job, however, you can always look for paid options that start as low as $9.99/month.
Ultimately, the choice between Method 1 and Method 2 depends on your specific requirements and preferences.
Do you want instant 300% growth?
Picreel popups can get YOUR website 300% instant sales growth. See Case Studies.