It is important to know what you are looking for in conversion rate optimization and how to get the best conversion rate optimization services.
This article will provide you with:
1. Conversion rate optimization process, in a clear and refined form.
2. A checking off list to make you grasp the concepts conversion rate optimization therein as we go along.
Increasing conversion rate optimization by even 5% may result in an increased income up to thousands of dollars. In my career of providing conversion rate optimization services , I have helped clients double or triple their conversion rates in industries like finance, weight loss, gaming and travel.
I use the conversion rate optimization process that I will take you through in this article.
But first, what is Conversion rate optimization?
It is simply finding out why you are not converting your visitors and fixing it. If you miss getting this right, then you are in for a loss.
Some people believe Conversion rate optimization services is split-testing the colours of the buttons, tweaking the forms on the website or following best practice that is based on misleading metric at best and guesswork at worst.
Split-test the colour of your buttons is not conversion rate optimization.
There are bizarre conversion rate optimization recommendations out there on such things like the alignment of forms and the colors of buttons and headlines. For instance, messages like, "Red headlines will increase your conversion rate by 30%," are common.
To see how plausible such a conversion rate optimization statement is, try to rephrase it to: "Visitors aren't converting because our headline is not red."
It is such statements when shared extensively become part of the conversion rate optimization "best practices"
Put to test every conversion rate optimization best-practice.
Even when it has worked elsewhere it is not prudent to use a conversion rate optimization practice blindly because websites are unique. One will not get the same results from the same conversion rate optimization practices, unless they share target audience, objectives and so on and forth.
Focus on the money and not misleading conversion rate optimization metrics.
Remember, the reason why you are concerned about the conversion rate optimization is the income. Therefore, this should be your first and main metric.
The conversion rate optimization matters because if well done leads to:
1. More money
2. Decreased advertising budget
3. Increased market share
Conversion Rate Optimization – Step-by-Step
Step 1: Research and Analysis
It all starts with doing a detailed conversion rate optimization research. Use the following conversion rate optimization strategies and tools to understand and prepare your website for a better conversion rate optimization.

#Purchase from your own website

The best way to understand your visitors and customers experience on your website is to experience it firsthand. Keep a record of your transaction on the site. Use a tool like Camtasia  to take screenshots, which will be useful for conversion rate optimization analysis later.

#Use funnels in Google Analytics.
You need to know where you are losing traffic and what is working well for you. This will help you take appropriate conversion rate optimization measures for your site.
Find out how to set up funnel on this articles Google Analytics goals and funnels.

#Use other analytics packages.
Google analytics is not the only effective conversion rate optimization package. There are other great tools that can show you how your website is doing.
For instance, Crazy Egg will, through a heatmap, show you the areas that get clicks most. Furthermore, it will show you even texts and images that visitors are clicking that are not links. This will help you meet them halfway in your conversion rate optimization strategy.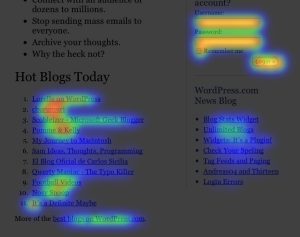 Another is ClickTale, which, in fact, is several tools in one. The things the tool can do include showing you how far visitors scroll pages, take videos of their visits and show you parts of your forms are turning your visitors away from the page.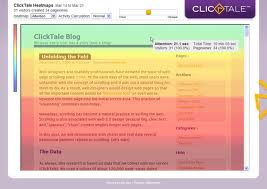 #Do five usability tests for conversion rate optimization.
Another good way to learn about your website is to put it through a usability test. There are many usability testing companies to choose from, with a number giving very low rates. Such companies include UserTesting.com, which offers services in US and UK, and whatusersdo.com, which is serving mostly in the UK. Their charges are around $40 per 15-minute usability test.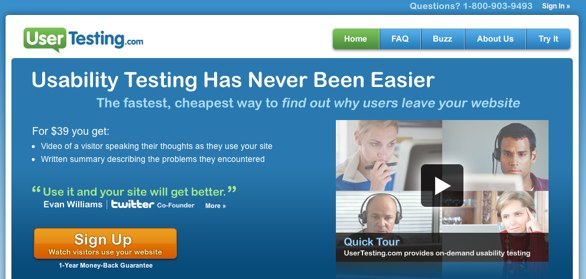 They will provide you with a video and voiceover of the session, which is visiting your website and doing the normal things a visitor will do.

#Survey your customers.
Another critical part of your conversion rate optimization research is collecting data from your customers. This information and the usability test will help you determine whether they cannot buy because of usability issues or they just object to buy.
There are many ways and tools online to carry out such surveys. For instance, you can use SurveyMonkey to create a survey that you will email to your customers and non-customers. It is better you seek text answers from your customers than multiple choice. Texts let the customers tell you their minds in their own words.
Another tool you can use is Kampyle. This is handy in gathering feedback directly on your site. You can also pick a phone call them.

#Talk to a sales person about conversion rate optimization.
The sales staff is also an important source of information about your website. They come into contact with your customers more often than anyone else in your organization. They can share with you the questions they have met from them about the website.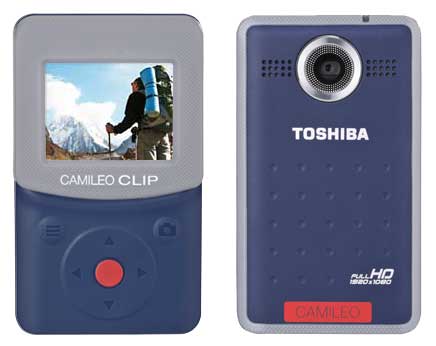 Use Flip camcorder to film the encounter, the questions, the objections and the answers, of the salesperson.
STEP 2: Conversion Rate Optimization Solutions
#Create a list of all the issues pointed out in the research stage
Take all the data and put it into a spreadsheet. Put the usability issues on one tab and objections on another.
Highlight the ones that standout most

#Brainstorm ways to overcome them.
Bring your conversion rate optimization team together go through the data and try to find ways to solve each one of them.
Put possible solutions next to each issue

#Look for hidden opportunities.
Look at individual problems and find solutions that best takes care of it. If, for instance, your form has a very low conversion rate, maybe it is time to ask whether it should even be there. Look at posterous.com and see how you can successfully remove the sign-up process.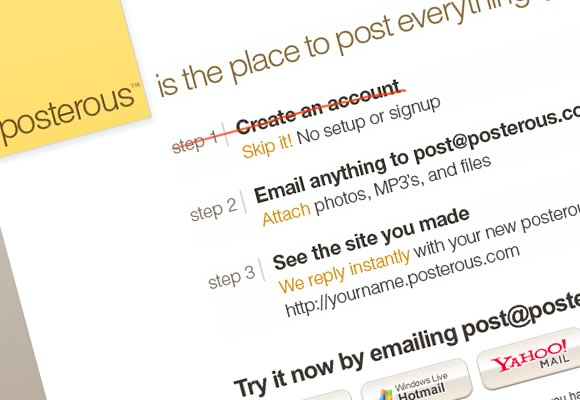 If you really need to keep it, then Lovefilm.com can help you fix it by for instance redirecting visitors to where they stopped filling the sign-up form next time they visit. This is one of creative ways to do a conversion rate optimization.

#Prioritize the actions..
After assigning each issue and objection a possible solution, it is time to prioritize your action because each of them comes with an opportunity cost. Start with the quick and big wins that are easy to develop and test.
STEP 3: Development and Testing

#Develop the variations and take screenshots.
Since you are interested in knowing what increases or lowers the conversion rates, test one thing per a variation. In fact, for good results, be as scientific in your testing as possible.
Do not forget to take screenshots for each variation testing for future reference

#Set up Crazy Egg on variations.
A good conversion rate optimization tool to use in your testing is Crazy Egg. You just need to set up a test at CrazyEgg.com, and it will give you heatmaps for every new page test for comparison and you will have a clearer picture as to why one page on your website is converting higher than another.

#Use Google Website Optimizer or other testing software.
Google Website Optimizer is a powerful and easy to use conversion rate optimization tool. It is also free and so there is no room for excuses. It can also do things like testing multiple goals.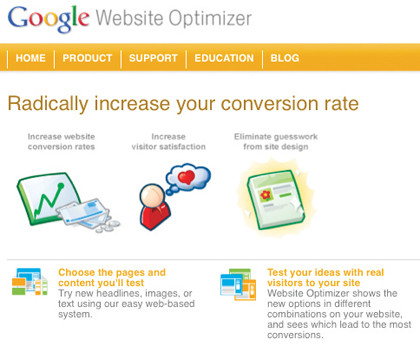 Another conversion rate optimization tool you should try is whichmvt.com.
STEP 4: Review and Expand

#Store your screenshots in an easy to access.
Create folders for the screenshots of what works and what does not. Do this for all the variations.

#Analyze the results.
Of course, your data will be useless for your conversion rate optimization if you do not do a thorough analysis. Look at the big wins and the big losses too. You can do this by taking a look at your Crazy Egg screenshots to review your list of objections and usability issues.

#Find possible ways to develop a win.
Look at your win and see if there is a possibility of making it better. If, for instance, you added a testimonial on your landing page and there is increased conversion rate, it is in order to find out what happens if there are two or three.

#Can your win serve you in other parts of the funnel?
Also find out if a win can give you fruitful services in other parts of your website. You can always find out how a win on one part can be applied in other parts by doing more tests.
STEP 5: Repeat
After a complete test cycle, it is in order to go through it again on the same areas of interest or others closely related. Repeat cycle is important to ascertain whether the changes effected are bearing fruits.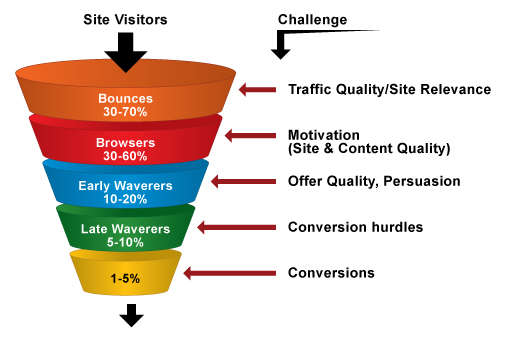 Following this process and using conversion rate optimization services and you will increase your conversion rate to your acceptable levels.
Do you want instant business growth?
Picreel customers get a 15-300% instant increase in inbound leads & conversions.