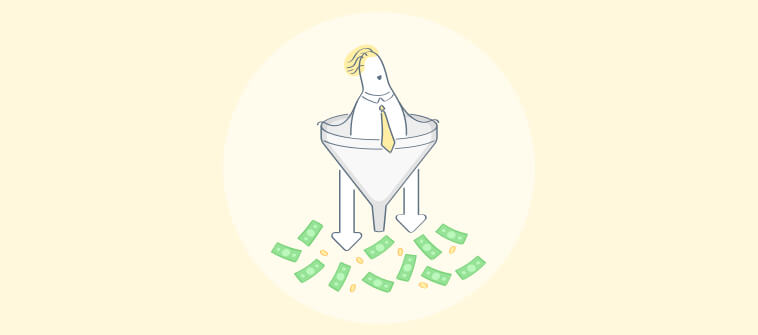 Editor's note: This story was originally published in August 2014. It has been updated for accuracy and comprehensiveness.
Chances are, conversion rate optimization best practices were not even a blip on the radar when you first thought about setting up your website. Now, however, things are probably a bit different. Like most other eCommerce entrepreneurs, you have come to learn that converting traffic into sales is something that is achieved, not by chance, but through specific actions that you take.
But what should those actions be? What conversion rate optimization techniques are the most effective? Where do you even start?
Don't panic. Fortunately, there's no need to re-invent the wheel. Those who have gone before you have already tried many techniques and, through their efforts, we've been able to identify 21 conversion rate optimization best practices that work.
As you view the list below, keep in mind that every business and every website is unique – as are their customers. What works beautifully for one site, may not work for another.
One more tip before we get to the list: the secret to getting good results from these conversion rate optimization best practices is to track every implementation in your A/B testing software. This will help you see how effective a technique is with your website's audience.
21 Conversion Rate Optimization Tips With Proven Track Records of Success
1. Eliminate Unnecessary Form Fields. Ask yourself if all those form fields serve any beneficial function to your website and, by extension, business. For example, does it improve your conversion rate optimization when visitors must fill in their company's name, credit card CV code, or zip code?
Depending on your business, each field on the form should support the main goal of making sales. If they don't, cut them out. One company took these conversion rate optimization tips and cut down the number of fields on the form on their website from 11 to 4. It increased their conversions by 160%!
2. Use Colors That Stand Out For Your Call-To-Action Buttons. Contrary to some conversion rate optimization tips, no particular colors convert more than others when used on the call to action buttons. But colors do play a role; the secret is in choosing appropriate color use on your site so that the call to action button stands out from the rest of the page. Use colors in your call to action buttons that are not used anywhere else on the page.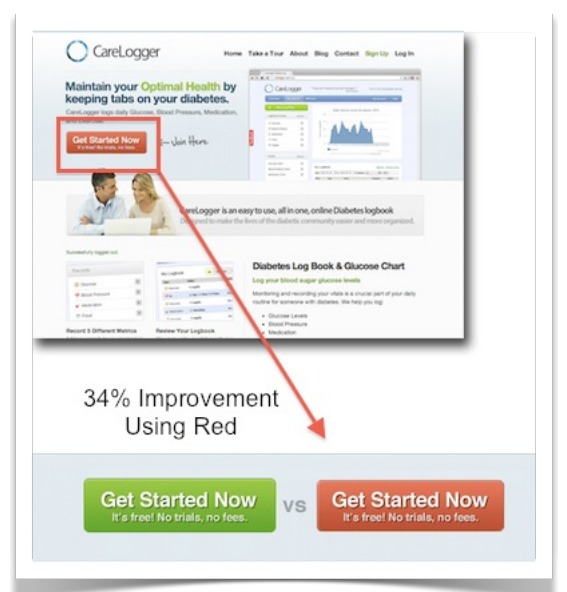 Consider how the background color helps the call to action button "pop". It's contrast that's important, not necessarily specific color choice. One final tip – make sure the colors you use are readable. Yellow text on a white background, for example? No way.
3. Do Not Use Automatic Image Sliders. Automatic image sliders may look cool, but experts like Peep Laja think it does not support conversion rate optimization and strongly recommends website owners avoid them. They have actually been proven to reduce conversion rates by creating banner blindness. In place of automatic image sliders use static offers. They allow users to explore the site at their own pace.
4. Do Not Use Cheesy Stock Photos. Everyone has seen a stock photo by now and they don't provide the polished image you might think they do. They look too good for customers to relate to them and do nothing more than reduce the credibility of a website. Most conversion rate optimization tips will tell you that customers relate better when they feel that the website is a media through which they reach humans for services and goods. Therefore, a photo of real employees does a better job than a stock photo.
In this Market Experiments case study, a website increased their signups by 35% after replacing a cheesy stock photo on their homepage with one taken of their Founder.
5. Use Appropriate Call-To-Action Button Text. The text on the call to action button should do more than just direct a visitor to click. Give them a teaser to pique their curiosity. For instance, tell the visitor what to expect after clicking the button rather than just saying 'submit', or 'sign-up'.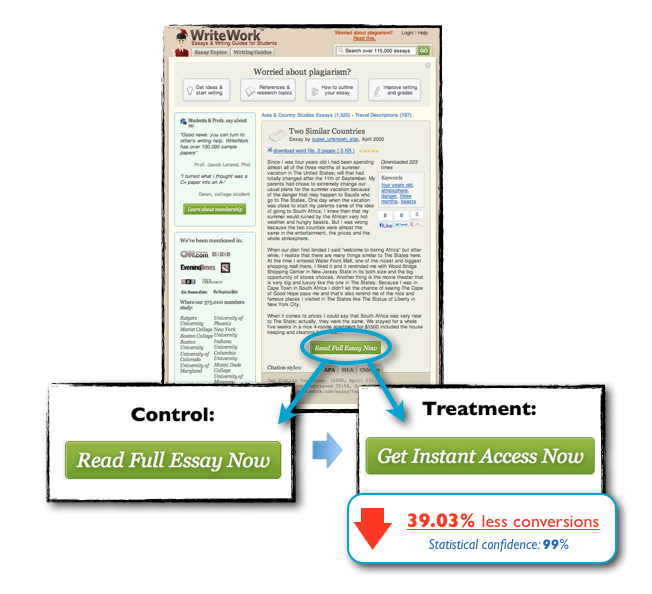 A website increased its conversion by about 31% by telling customers to 'Create Account & Get Started' instead of 'Create Account'. This is an extremely effective, yet simple, conversion rate optimization technique, which is why it made our best practices list.
6. It Pays To Place Your CTA Above-The-Fold. Placing a call to action above the fold has been confirmed by many experts and entrepreneurs as one conversion rate optimization best practice that yields great results. A website has done this and increased their click-throughs by 41%.
7. Add A Video To Your Landing Page. Videos are effective conversion rate optimization techniques, especially for showing a complicated product to customers. It is easier to explain a product in a video than text or photos. Websites use videos to improve website conversion rates in many ways.
For example, Vidyard received 100% conversion lift after using a video on their landing page. However, effective video needs to be short (2-3 minutes max) and sweet. Otherwise, no one will bother watching it through to the end.
8. Make The Headline Clear. The headline is the first thing visitors see on a landing page. Therefore, it is important to have one that boosts conversions. Each word is significant; Movexa made its headline clearer, and increased conversions by 89.97%, by adding just one more word. Bettingexpert.com also proved this to be an effective conversion rate optimization practice through a similar headline test, which increased sign-ups by 41.14%.
9. Сreate Urgency On Your Page. Give visitors a reason to act now and not later. Offer them limited-time incentives to encourage sign-ups. Simply Hike promises a delivery of purchases on the next working day as a time incentive to those who visit their website.
Other ecommerce stores use lines like, "Last two items left!" next to their products, which creates that sense of urgency.
10. Make Your Phone Number Visible. There are few conversion rate optimization best practices that assure visitors that you are easily approachable than displaying your phone number on the header of your homepage. Customers feel you are always available to solve any purchase issues and that improves your credibility.
OzScopes' have made sure their phone number is noticeable to every visitor who arrives at their website. This is one of the conversion rate optimization tip you should never ignore.
11. Your CTA Link Should Be A Button And Not Text. Having a plain text link as your call to action is at risk of getting lost within the rest of the text, and, therefore, invisible to the visitor. A button stands out and does a better job.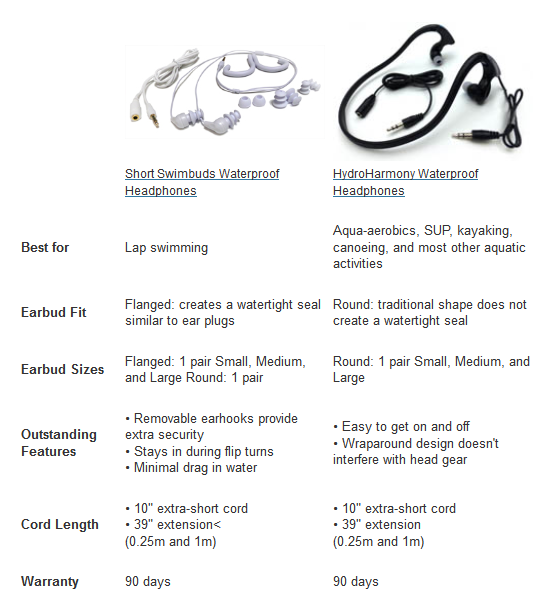 There are many brands that have increased their conversion rates by using buttons alongside other conversion rate optimization tips.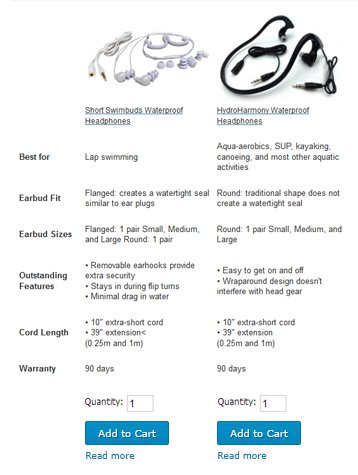 12. Don't Forget To Use The Magic Word "FREE". A quick A/B test on one website that added the words, "It's free" to their call-to-action showed a conversion increase of 28%. The use of the word "FREE" in many websites has proven beneficial. If you haven't already done so, it is high time you gave it a try on your own website. It takes about two minutes to test it on our tool, which does not require you to know any HTML.
13. Always Add Value To Your Offer. The value of your offer should be greater than what you are asking from visitors in order to convert them. If they can see what's "in it for them", they will usually happily convert into a lead or sale.
Onboardly is one good example of a website that has used this conversion rate optimization best practices and benefitted from it. Visitors see the value of signing up to their newsletter.
14. Use Real Testimonials, Never Fakes. Using testimonials is a popular conversion rate optimization tip, but make sure they are genuine. Real testimonials have a way of bringing out your unique selling points and the benefits you offer customers.
Never use fake testimonials. They do not add any value, and contrary to what you may think, many people can tell they are fakes. Use testimonials with full names and pictures and your customers will reward you with their trust.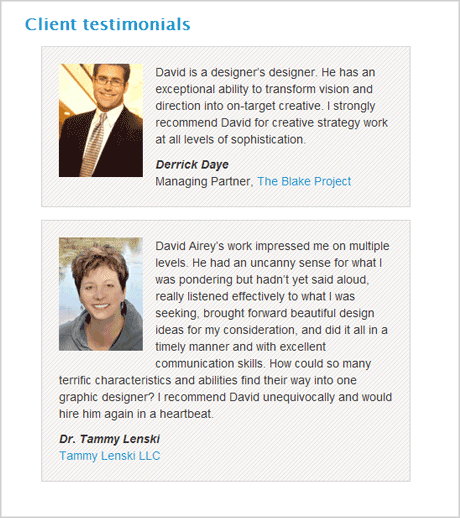 15. Show Your Award Badges To Your Customers. If your business has won any award for any reason, proudly display it for visitors to see it. This is a conversion rate optimization tip that has worked for others. One website displayed an award on their homepage header and got a 72.05% increase in their conversions.
Webtogs has also been using this tip and displaying its awards on the left sidebar.
16. Stand Out With Your Value Proposition. All conversion experts will tell you how it is important to have a good value proposition for every marketing channel, including your website. You should be aware of what distinguishes you from other similar websites (and companies). Use this value proposition to give your site an edge over your competitors.
17. Use Trust Badges. When your business gets a great review on Trust Pilot, get in touch with them and request that they add a Trust Pilot widget on your website. Express Watches will attest to how this practice can significantly change your figures. They got a trust badge on their site and witnessed a 58.29% lift in their sales, as a result!
Other sources of great reviews include Glassdoor, Better Business Bureau, and Yelp. Online, trust badges are like word of mouth.
18. Include Security Seals On Your Website. Even though security seals do not come cheap, they are the best way to assure your customers that their credit card details are safe with your site. One website started using Norton security seal and increased sales by 11%.
19. Add Live Chat. Adding a Live Chat feature to your site is one conversion rate optimization tip that has seen the likes of Virgin Airlines upsell and increase conversion rates. It is proven effective, with visitors who use a live chat feature boasting a 15% higher average order value than other visitors.
20. Use Relevant Images To Increase Conversions. We already talked about avoiding stock photos and using real photos to establish trust. Now we want to add using relevant images on your site. Apart from breaking up the monotony of the text, images, can help push your visitors toward the conversion goal…if they make sense based on the content.
Exact Target is an example of an establishment that tested an image to give clarity to their offer. When the image was aligned well with their conversion objective, it boosted conversion by 40.18%.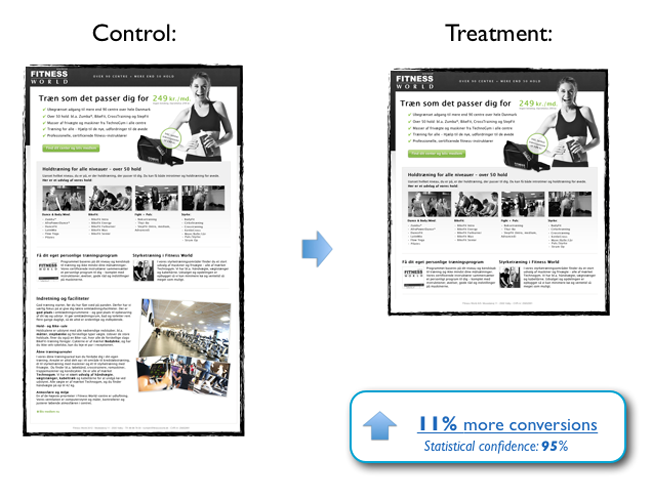 21. Give Them A Price Match Guarantee. Make it easy for prospective customers to find and compare your offer against your competitors'. A price match guarantee eliminates the feeling of being ripped off and assures visitors that you offer the best pricing in the market.
Best Buy is one example of brands that routinely use this conversion rate optimization best practice.
One final tip – make sure you have only one call-to-action per page. Too many choices confuse customers and eventually reduces conversions. The conversion rate optimization best practices laid out above take care of relevance, clarity, distractions, anxiety, and urgency to give you solid results. Use these tips and you are certain to see some changes.
Do you want instant business growth?
Picreel customers get a 15-300% instant increase in inbound leads & conversions.