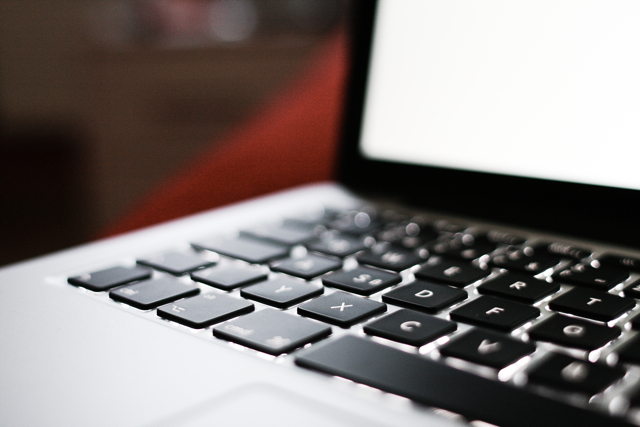 It's not exactly a foreign concept nowadays when you would want to browse the web looking for something to jumpstart ideas and will make your creative juices flowing. Everybody is doing that, but the real question is, do you know where to look?
If not, well, consider this your lucky day.
As online entrepreneurs, your decision-making should be as sharp as possible. We read a lot of online stuff to hone our own ideas and maybe galvanize it with others, but let's be real, the Internet can be a large wasteland, too.
Having said that, here I am doing you a favor, compiling all of the sheer pragmatic entrepreneurial material in the world wide web. So if you want your online business to succeed, you better pick up a thing or two (or three) from these 50 best blogs for entrepreneurs like you, to which you can readily apply in your own site.
Talking about covering all the needed bases, entrepreneurial strategist Sramana Mitra tackles everything from big data to tech news.
The infamous Neil Patel—digital marketer, angel investor and analytics savant rolled into one—gives his best take about how to get entrepreneurial traffic even for startups.
A former chief technology evangelist of Apple and an author of 12 books in digital marketing, Guy Kawasaki must know a lot of entrepreneurial stuff. That's why if you come across his blog, you better take notes.
Godin made quite a name for himself as an entrepreneur and a motivational speaker, and his usually offbeat but often useful ideas are written in his blog.
The AppSumo founder Noah Kagan takes an in-depth look at the choices online entrepreneurs make.
As the name implies, this blog offers valuable advice for young company CEO's.
"There's more to life than social media," as Mr. Brown likes to say, and his marketing blog is an example.
Startup Nation has a plethora of industry specialists that share their expertise on a wide range of topics in the "starting a business" context.
A pioneer of the Lean Startup philosophy, Yale-educated, Silicon Valley entrepreneur Eric Ries shares his independent mind in this blog.
If you're looking to monetize, then this blog is the place for you.
It grabs you by the hand and takes you through startup building every step of the way.
Described as a thought leader, Marie Forleo offers readily absorbable tips about business life. Hey if she's featured in Oprah, she might be that good!
It's one thing to be taking advice from fellow startup fellows but it's a whole another level if proven entrepreneurs do the talking. Mixergy gives you that.
Year One Labs founding partner Ben Yoskovitz takes a humorous approach to entrepreneurship, marketing, and business.
Mark Cuban, billionaire and Dallas Maverick's owner, writing blogs?! You have got to be insane if you're gonna miss it.
All things about SEO, analytics, and marketing.
If you're sucker for insirational things, then give Jonathan Fields' blog a go.
Good reddit for coding and entrepreneurship news. If you can handle the floodgates, then let it be opened.
An amalgam of innovative and classic business ideas, HBR has a wonderful range of business topics you can dig in.
Founder of the business incubator 500 Startups, Dave McClure shares his viewpoint in a rather friendly way.
From mobile product design to what he calls "growth hacking", Andrew Chen's long-form essays are gorgeous—if they are your type.
They have been in our shoes so they know how it feels. Gems of knowledge abound in this blog, readily available for startup companies.
A blog by business plans pundit Ash Maurya, Practise Trumps Theory delves into an array of topics that any business owner will find very useful.
Never mind the typewriter-ish fonts, Dave Hornik's insights are always a pleasure to read.
Founded by UK's top entrepreneurs, their goal is to interconnect with fellow businessmen and learn from each other. I say, mission accomplished.
Before you even thought of leaving your office job to become an entrepreneur, Pamela Slim has already done it. That's why she was worth the read.
While many of us are either doing God knows what or are still unborn (in the 80's), the founder Mark Suster has been tinkering with his computers at his NorCal home. A lot of expertise in that old resume, if you ask me.
Author and WP Engine owner Jason Cohen describes himself as a bear. That in itself is worth reading and 50,000+ RSS subscribers would agree.
If videos and downloadables are your thing, you might like what Dr. Jeff Cornwall's blog brings to the table.
Founded by Cameka Smith, Bringing Out Successfull Sisters (BOSS) is an online society of women entrepreneurs who back each other up through online and event-based associations as well as conversations.
Ben Horowitz's amusing yet effective take on career development will get you hooked.
Paul Graham's highly-sleek "Essays" will cause some raised eyebrows at one time or another, but more often than not, you can't help but agree with them. Magic? No. That's just experience speaking. Never mind the design which to me looks like the 70's if they had Internet back then. However, they do have essays since the beginning of time.
When you are a mainstay of Forbes' Midas List like Bill Gurley, then you can realistically say you're above the crowd.
We all have to start somewhere small and All Business is no exception. Wide variety of topics from simple office manners to starup advice.
Charlie O'Donnell has started writing about venture business and such things since 2004 and hasn't stopped since then. He must be doing something right.
If you like short and straight-to-the-point posts about startups, then Tomasz Tunguz is your guy.
A legit guidebook of sorts for novice entrepreneurs, BizFIlings' Business Owners' Toolkit won't sugarcoat anything for you, which makes it a must-read from every angle.
Fred Wilson has been a VC since like forever and has been on this blog since 2003. Though Wilson's approach is more personal than anything, you can still learn a lot reading somebody's opinion and experience, if that somebody is Fred Wilson.
Epic Launch is specifically targeted for young entrepreneurs but it's basically for anyone starting his won business.
First Round Capital's Review focuses mainly on case studies rather than opinions and experiences of one individual.
A general partner at Andreessen Horowitz, Chris often takes a large-scale view on industries. He scatters interesting opinions here and there based on other experts thoughts.
Dutiee is a must-read if you're a social entrepreneur as its wealth of information is nothing but useful for social startups.
Again almost exclusively targeted for startups, Venture Hacks is expected to give businesslike advice from hardened entrepreneurs Babak Nivi and Naval Ravikant.
Mostly tackles legal issues of startups, lawyer Ryan Roberts takes you to the proper ins and outs of the corporate world. If you'rethinking of going into angel and VC financing  on the opposite side of the fence, you better get yourself accustomed through Startup Lawyer.
A veteran of the high technology industry, now-academician Steve Blank blogs about Lean Launchup method he pioneered. Basically, what you're getting from his blog is the same thing his students study at U.C. Berkely, Stanford, and Columbia University.
Numbers, numbers, and more numbers. If you dig digits and Excel over letters and words, David Skok is your man.
Dharmesh Sha, co-founder of HubSpot, manages this tips-giving blog that has over 150,000 followers on Facebook.
The Belarussian-born, New Jersey-raised Vaynerchuk is probably e-commerce's most well-known video blogger. He started out managing his dad's wine and liquor store online and wound up co-founding a digital media agency called VaynerMedia. Catch up with his stories and advices on his blog.
Union Square Ventures and Fred Wilson discuss great amount of insights that are important for startup investment. A question you may ask Fred: What should be your focus in a startup, or what kind of ideas get favor with Fred and Union Square?
Verne Harnish may have a bachelor's degree in Mechanical Engineering but his heart is apparently in business. If you want to pick the brain of one of Forbes Magazine's "Top 10 Minds in Small Business", feel free to check out his blog.
Do you want instant business growth?
Picreel customers get a 15-300% instant increase in inbound leads & conversions.